Welcome to the stamp community!
This is a cover and letter enclosure written in Sacramento, Ca in 1872, and addressed to
Eustace R Edwards of Turners Falls, Mass.
I am not sure that the flowers and leaves have anything to do with the letter, you could read it to find out.
The envelope does say
Cephalanthus
on it, which is a type of plant which grows in California.
The cover has a piece missing at top and the stamp, which is a common one, is creased.
Value is a 1-2 dollars.
This is a cover, receipt and return envelope dated Oct. 24, 1900 from Wood, Curtis and Co,
a grocer in Sacramento.
The cover is roughly opened at right.
The receipt is undamaged and interesting because it lists potatoes and butter.
It has a 1c revenue (tax) stamp affixed which is a common one.
The three items together are worth about $15-20 retail.
This is cover and a shipping receipt for 4 bales of hops transported to San Francisco on the
Steamer Mary Garratt in Sept. 1878.
The cover is in nice condition and the receipt has a very nice engraving of a steamship.
Retail value is about $10-20.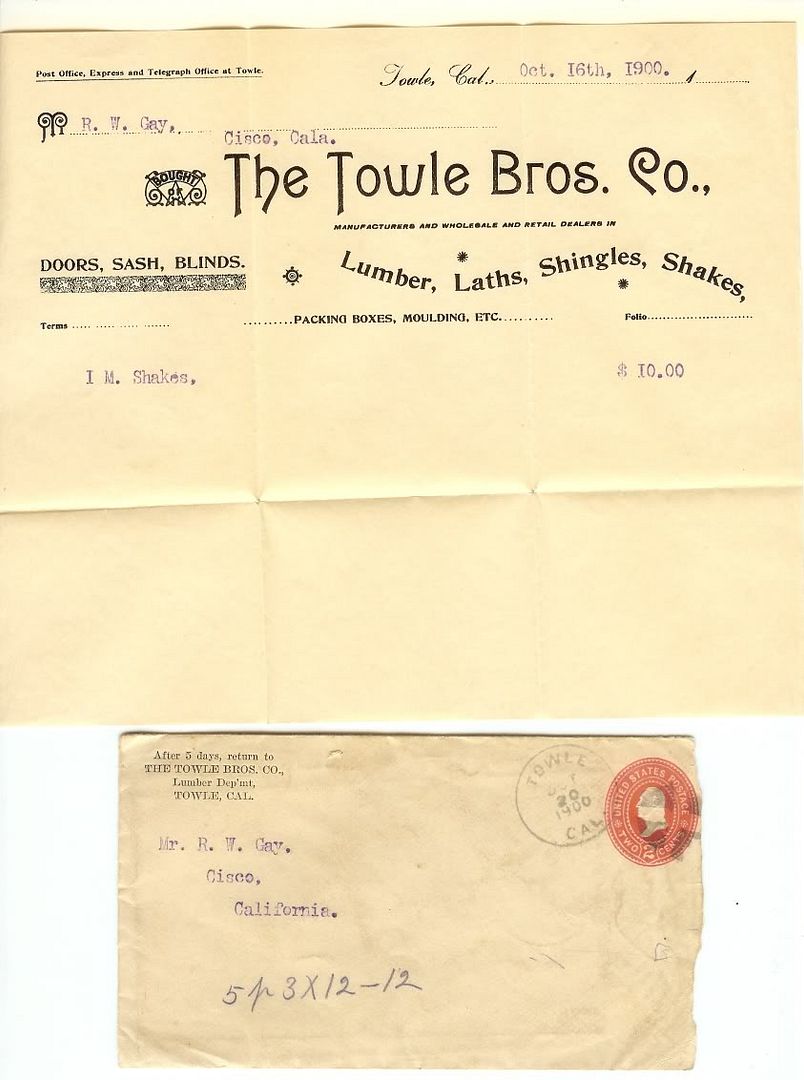 This a a cover and receipt dated Oct. 16, 1900 from The Towle Bros. lumber and supply company.
The cover is roughly opened at right but the Towle, Cal. town cancel is probably scarce.
Retail value about $20, maybe more if the cancel is a scarce DPO (discontinued post office).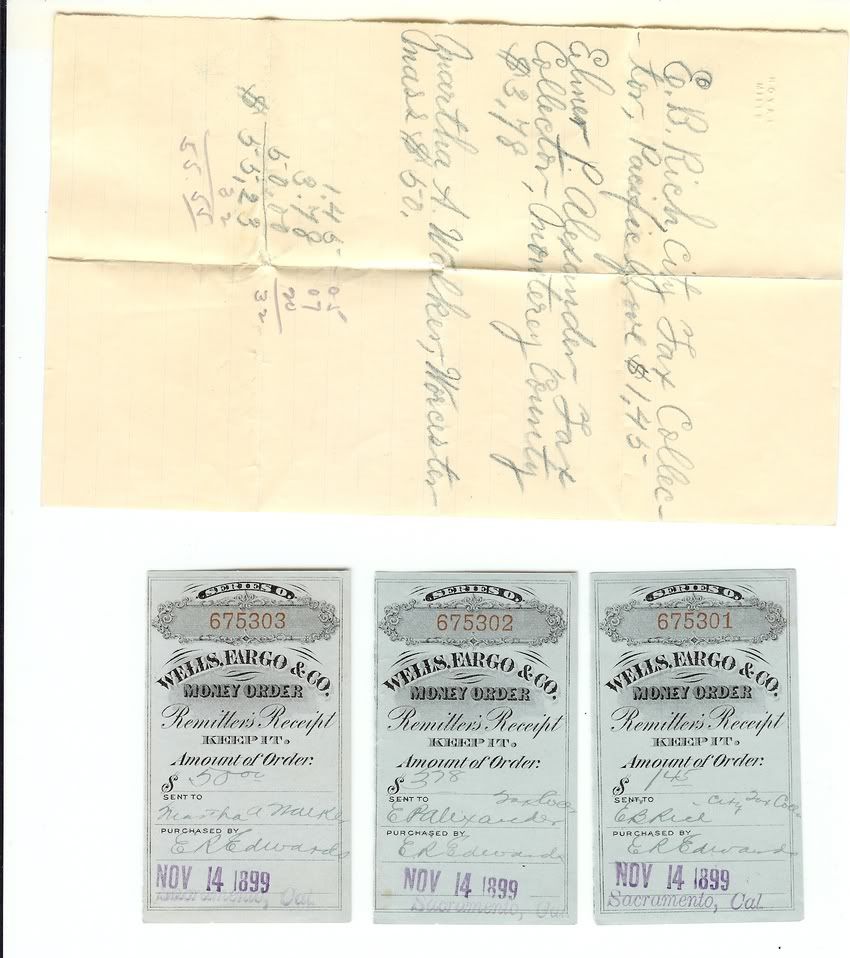 3 Wells Fargo money orders from 1899. I would estimate about $10-15 for the set.
The document records the three money orders (purchased by ER Edwards) and should be kept with them.
Trukee Lumber company receipt, dated 1900, toned a bit a top, est value $1-2.
Interesting receipts from Mebius & Drescher, dated 1894, worth a few dollars each.
For the remaining of the 200 letters, look especially for registered letters with higher value stamps on them
(other than 2c or 3c) and receipts with nicely engraved illustrations.