Flying the
"HELL STRETCH"
-This one made it!
A PDF write up on the airline and routes and pilots. Absolutely, in my opinion, a wonderful read. This is local to me as I have lived around Bellefonte all my life and know exactly what landmarks the article describes.
http://ww1.prweb.com/prfiles/2012/0...0Stretch.pdf
It is very likely that Capt. Charles Hayden, A WWI. U.S. Army Air Corps flying ace, flew this cover. He was quite the man and with a very colorful history. There are more than just him that are contenders but he seemed the most likely from what I could dig up.
Front: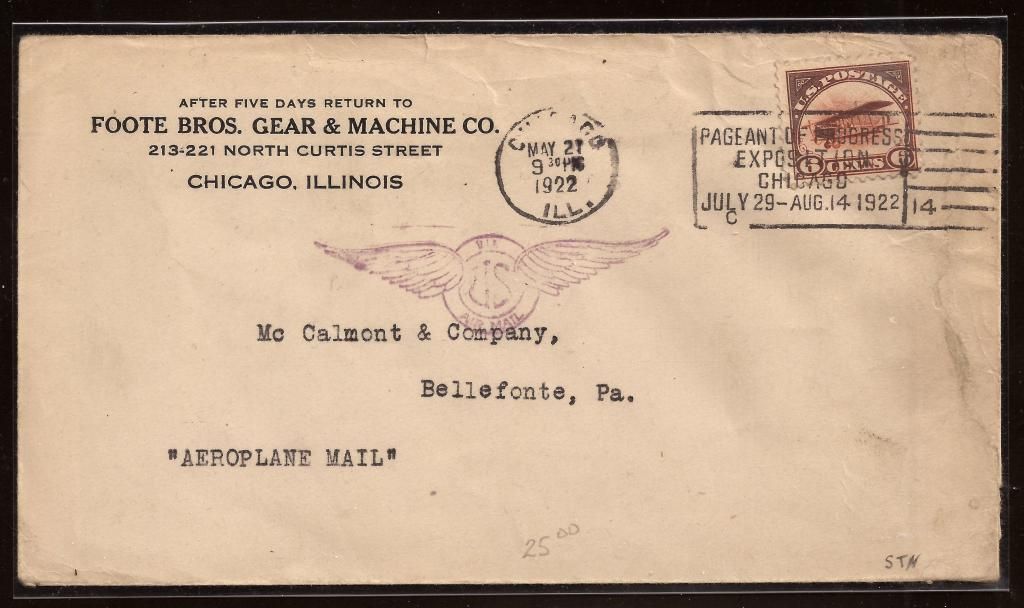 Reverse:
the received mark (undefined and poorly struck)-