I managed to get better images from the seller and I copied them and described what they depict below. Click on each image for a much larger view!
Jersey Shore Post Cards:
Below:
Allegheny Street Now the Bank and apartment buildings. This pic is from the 30's or 40's.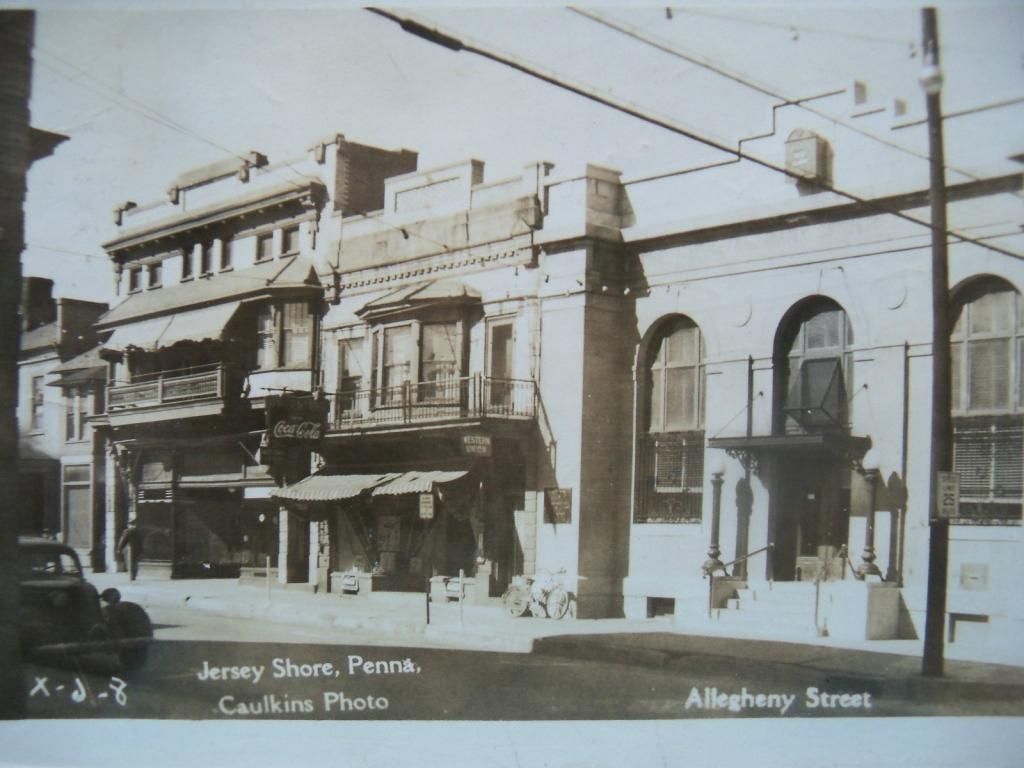 Below:
Now the
B.P.O.E.
(Benevolent and Protective Order of Elks) Building or as we like to say -
The Best People On Earth!
lol -and bar/dining hall but then a sanitarium and was also used as a Tuberculosis hospital circa 1914. This building is said to be truly haunted.that is if you go for that type of thing- Who knows maybe it is?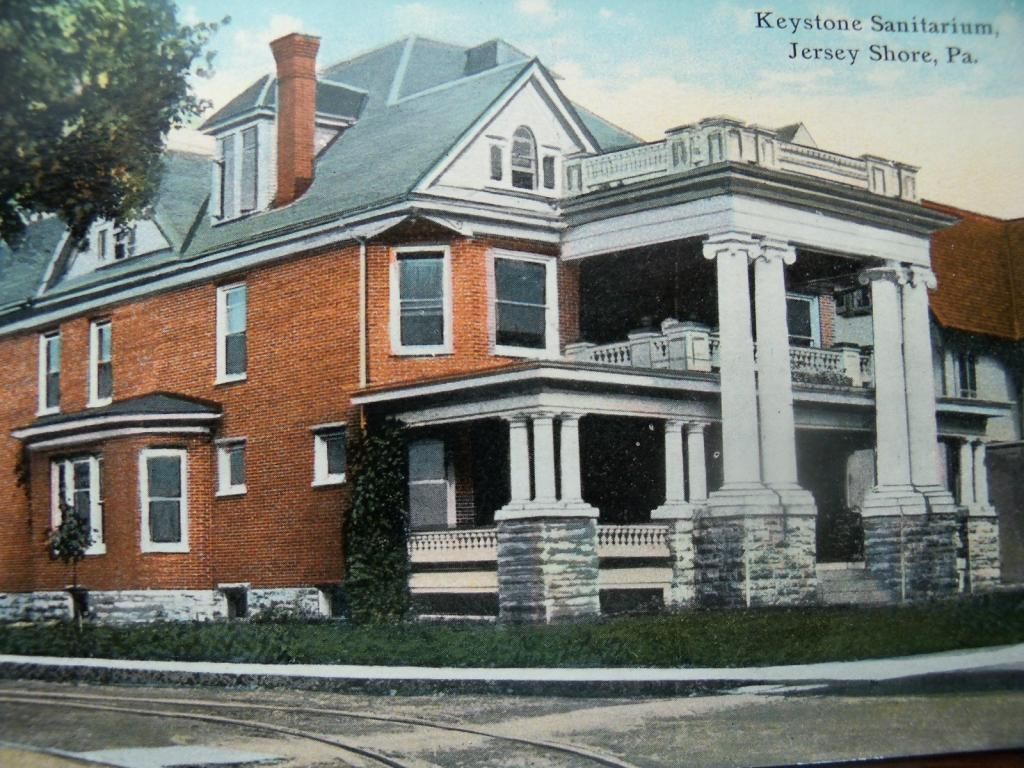 Below:
The old Broad Street School building and before that an old Jail house! - now a retirement apartments.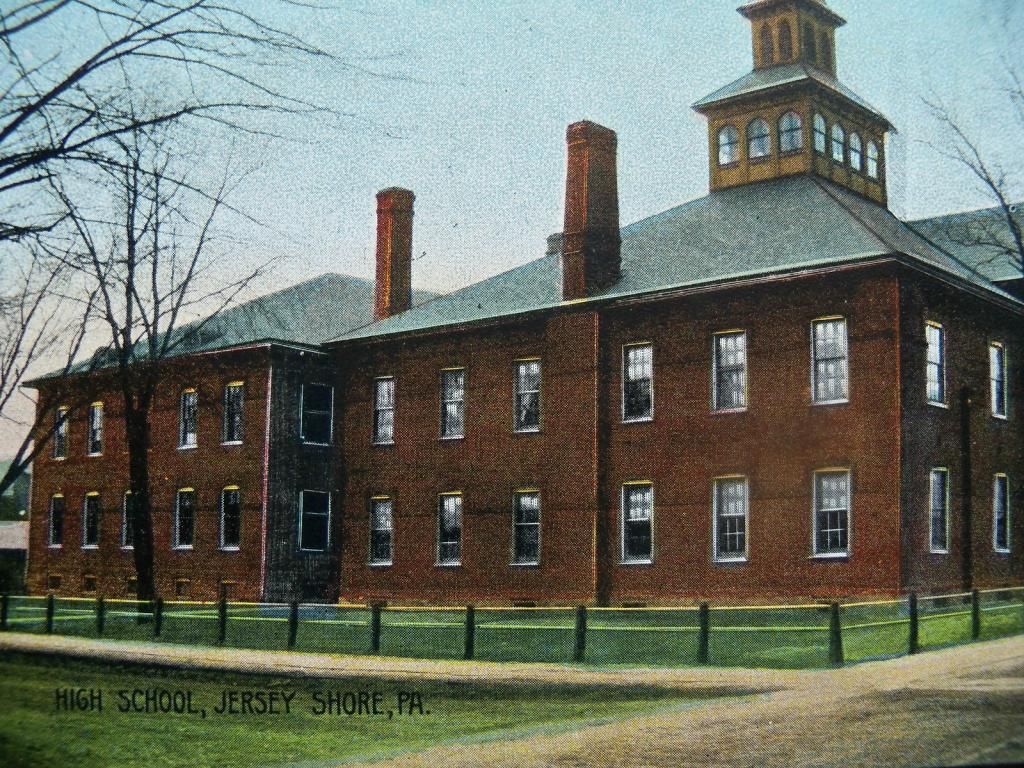 Below:
A view of S.Main Street.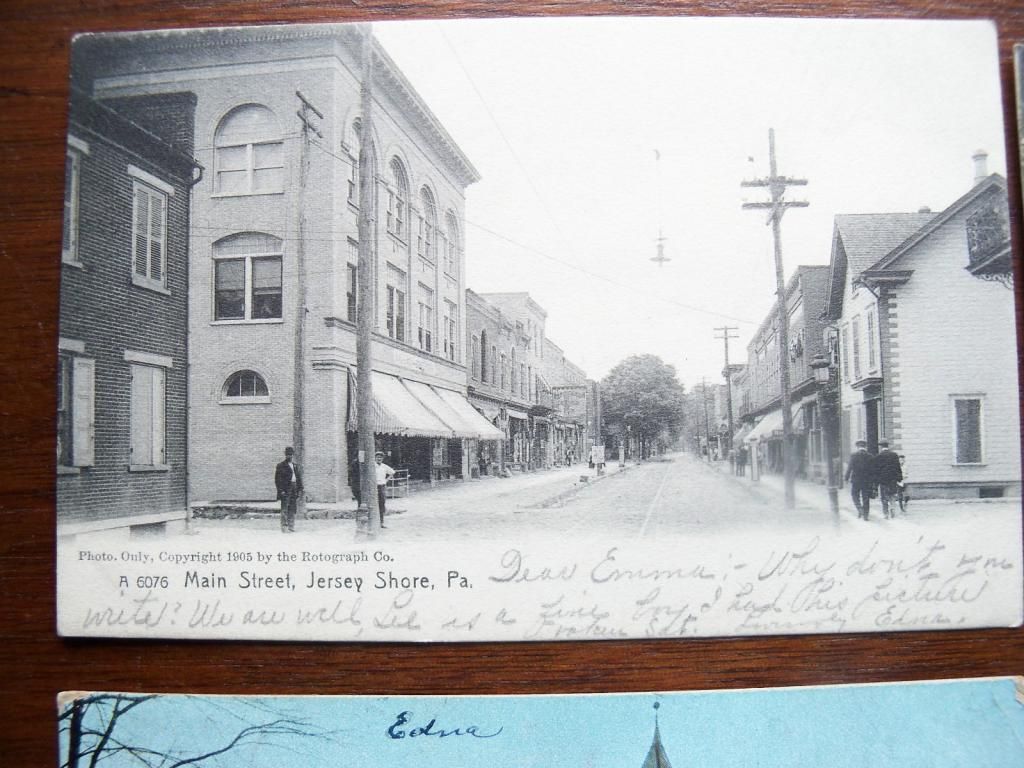 Below:
Another view of S.Main Street.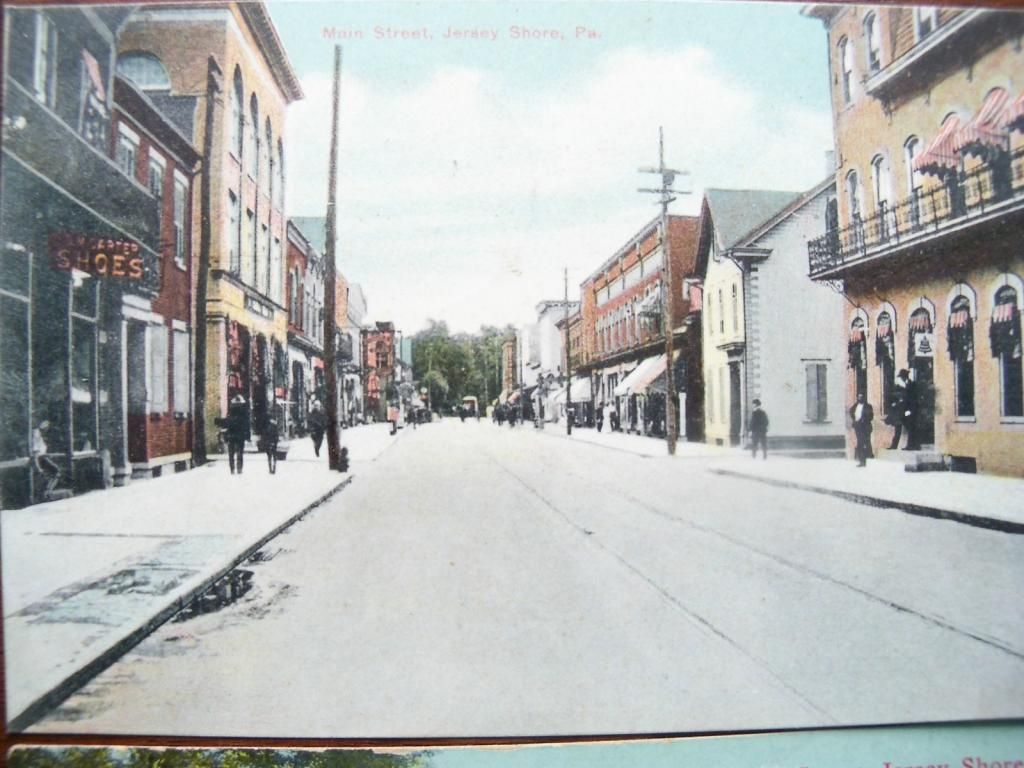 Below:
Corner of Allegheny Street and Main St. Now mostly all gone. This is one of my favorite Post Cards as there is an old "Stanley Steamer" car (steam powered car) in the road. Must have been an Aichenbaugh or Bubb family member to be able to afford one of those! Just an educated guess but I bet I'm not far off!
Below:
A view from up on "the bluff" looking down on "Long Island" notice there is NO main street yet! That's the Gamble's Farm in the foreground.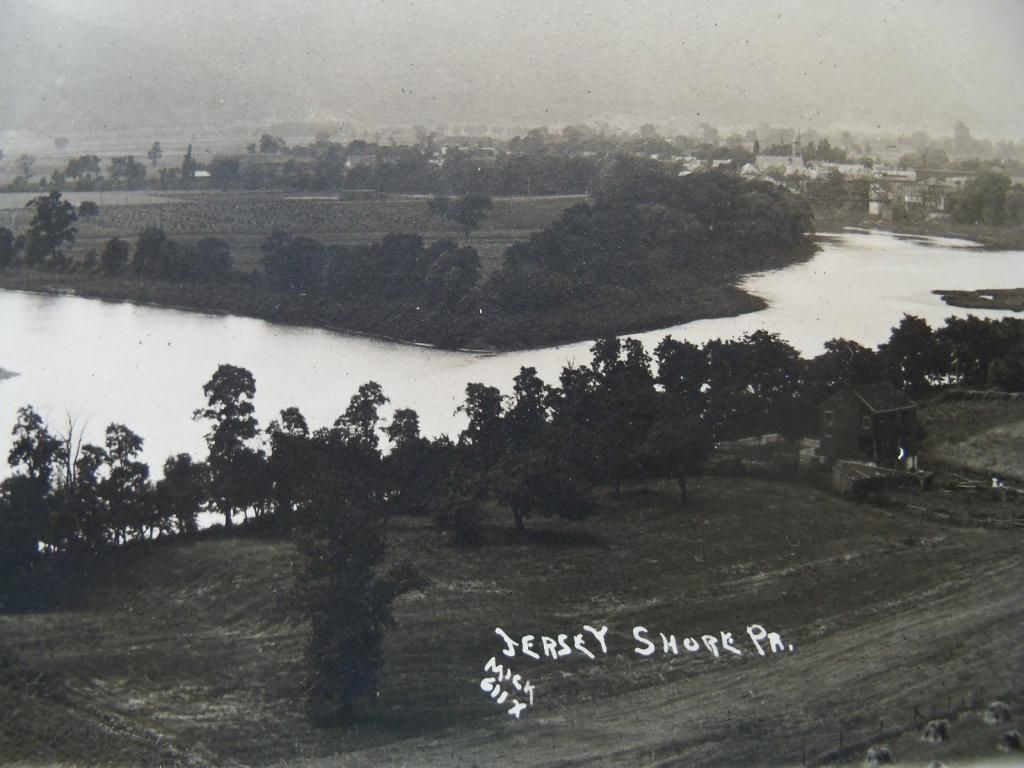 Below:
This is the Walnut Street Christian School. Still in operation today!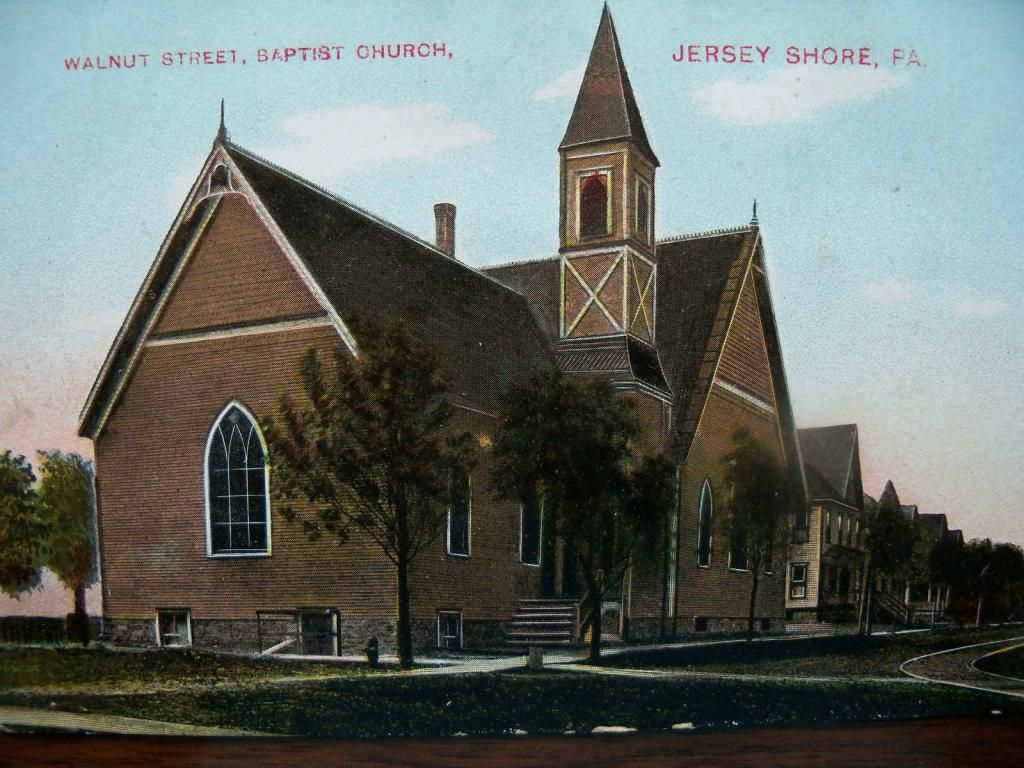 Below:
This is an old NYC/HRR trolly bridge over Pine Creek near the "head" of the river where Pine Creek and the Susquehanna merge!