Looking for some information about prehistoric animals ("dinosaurs") stamps of Iraq. This stamps are issued in 2010, but is a very chaotic mixture of clumsily drawn species from very different periods and locations. Some of the stamps seems to be based on Burian and Zallinger images and represent very outdated scientific reconstruction of the creatures depicted on stamps. Just keen to know
what was the motivation of Post of Iraq to issue this stamps ? Are any significant fossil found made in the country in the last time ?
The design of this stamps seems to be very unusual for Iraq.
[URL="http://www.servimg.com/image_preview.php?i=414&u=17631618]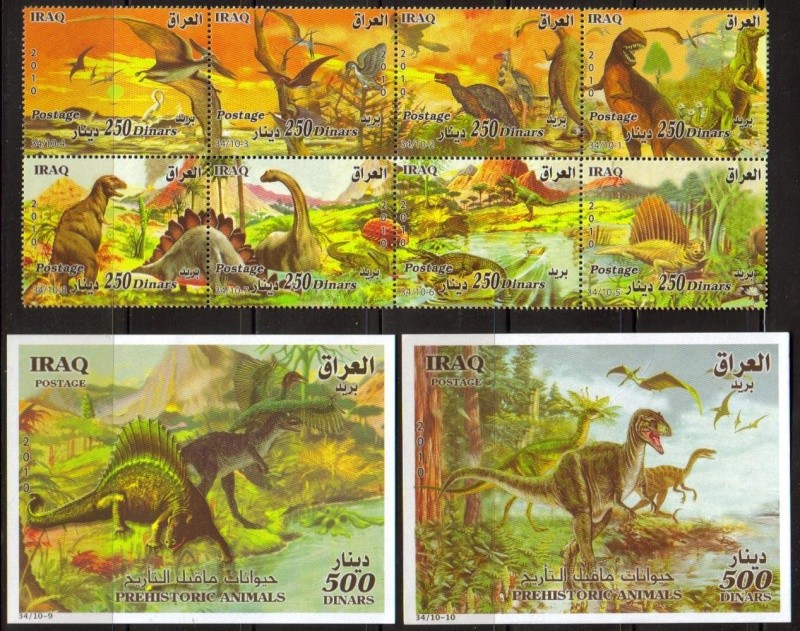 [/url]
Nice but slightly damaged register cover is shown on the following blog:
http://my-philately.blogspot.de/201...om-iraq.html
another cover, FDC and MS can be seen here: http:// (20120222) Not Allowed /description/stamps/iraq_2010.html