Michel published some big news about these issues this week.
The second set of Ozeanreederei issues (MiNr. 9-16) were originally listed as having only the rising stairs watermark as viewed from the rear of the stamp.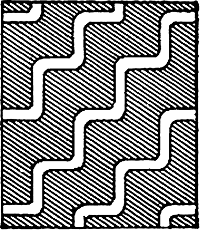 A couple years ago, Michel added new watermark varieties for the 10 Mark and 100 Mark issues (MiNr. 10 & 16, respectively), as at least one copy of each was discovered with a falling stair watermark.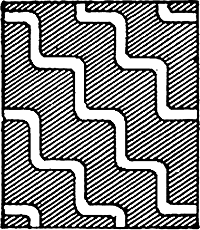 This led to Michel renumbering these issues, with the originals renumbered as MiNr. 9 X-16 X, and the new watermark varieties as MiNr. 10 Y and 16 Y. The new watermark varieties were cataloged at €8,000 for MiNr. 10 Y (MNH listing only), and €10,000 for MiNr. 16 Y (used off the certificate listing only).
Well, 2 days ago, Michel published news that a copy of MiNr. 9 Y has been discovered. It was certified in December 2018, and is the only known copy. As theses were printed in sheets of 4, at least three more must have existed at some point. A value has been assigned, but won't be publicly known until the 2020 Michel catalogs are published in April.