I have just been looking through the sheets and labels posted before I went on my UK trip when I did not have much time to have a good look.
Some amazing items, many of which I had never seen before.
Many thanks JCStamp,Russ and James for posting such 'goodies'.
Here are two more from British Philatelic Exhibitions.
1971, Seymour Hall,London. Nov 3rd-6th
Printed by De La Rue on stiff card, it shows an unissued KEVII £5 definitve. 3,400 were sold at the show.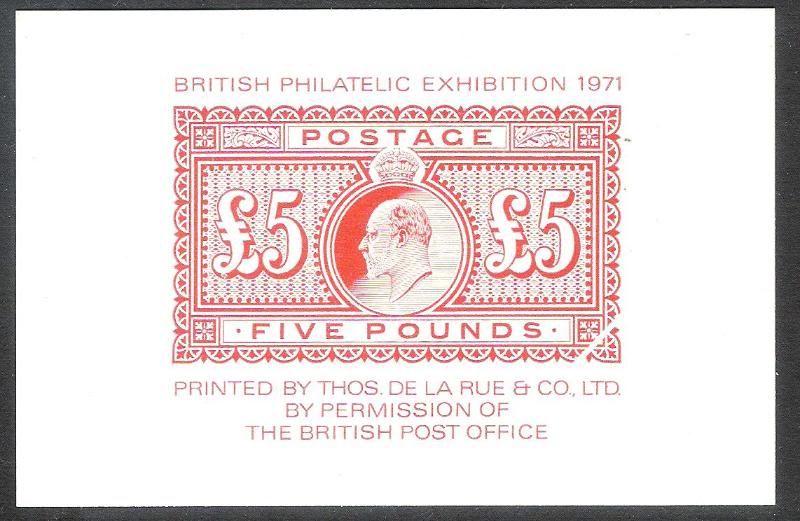 1972, Seymour Hall,London. Nov 1st-4th
Printed by John Waddington of Leeds using their own Kirketch process.
[A method of reproducing good quality items that were originally recess-printed].
Printed on stiff card it depicts a 1956 Malta Definitive in black.
Cards are numbered on the reverse and may also have Red,Blue,Green or Black show cancels [one for each day].
Cards exist with all 4 handstamps and without any.
Ack: British Philatelic Exhibitions by Glenn Morgan and Graham Wilson
Londonbus1