Here are images of four 100+ year old birds stamps, engraved and printed by Waterlow & Sons, Ltd., and issued for use in the State of North Borneo. However, these examples are probably CTOs.
- nethryk
Male Argus Pheasant (
Argusianus argus
) putting on a display, first issued in 1897, Scott No. 83, SG No. 100.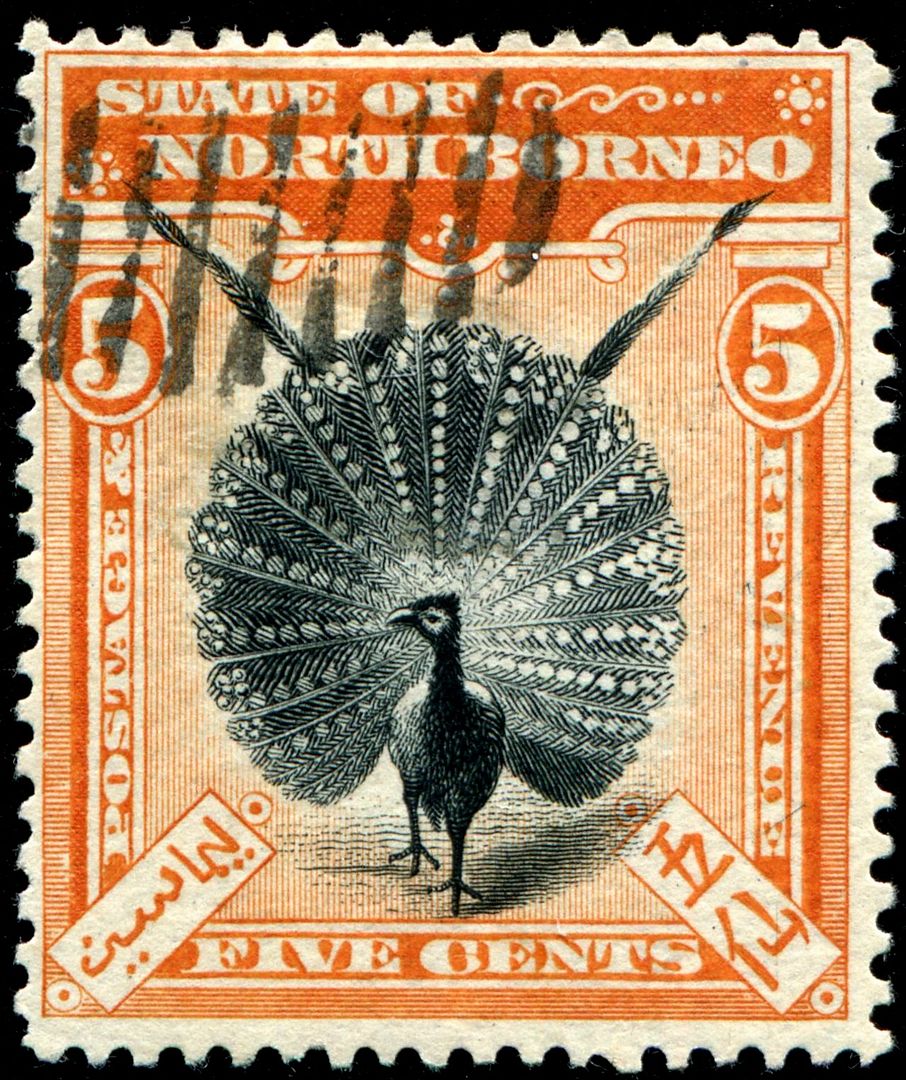 The following three stamps from the same set were first issued in 1909. Philatelic note: Neither the Palm Cockatoo nor the Cassowary are found in North Borneo. The Palm Cockatoo design seems to have been deliberately selected by the North Borneo Company either because someone in the firm loved the bird, or simply to make the set more appealing to topical stamp collectors. The Cassowary stamp was apparently a genuine mistake in design (the pictured bird was supposed to be a Megapode (
Megapodius freycinet
).
Palm Cockatoo (
Probosciger aterrimus
), Scott No. 145, SG No. 173.
Rhinoceros Hornbill (
Buceros rhinoceros
), Scott No. 146, SG No. 174.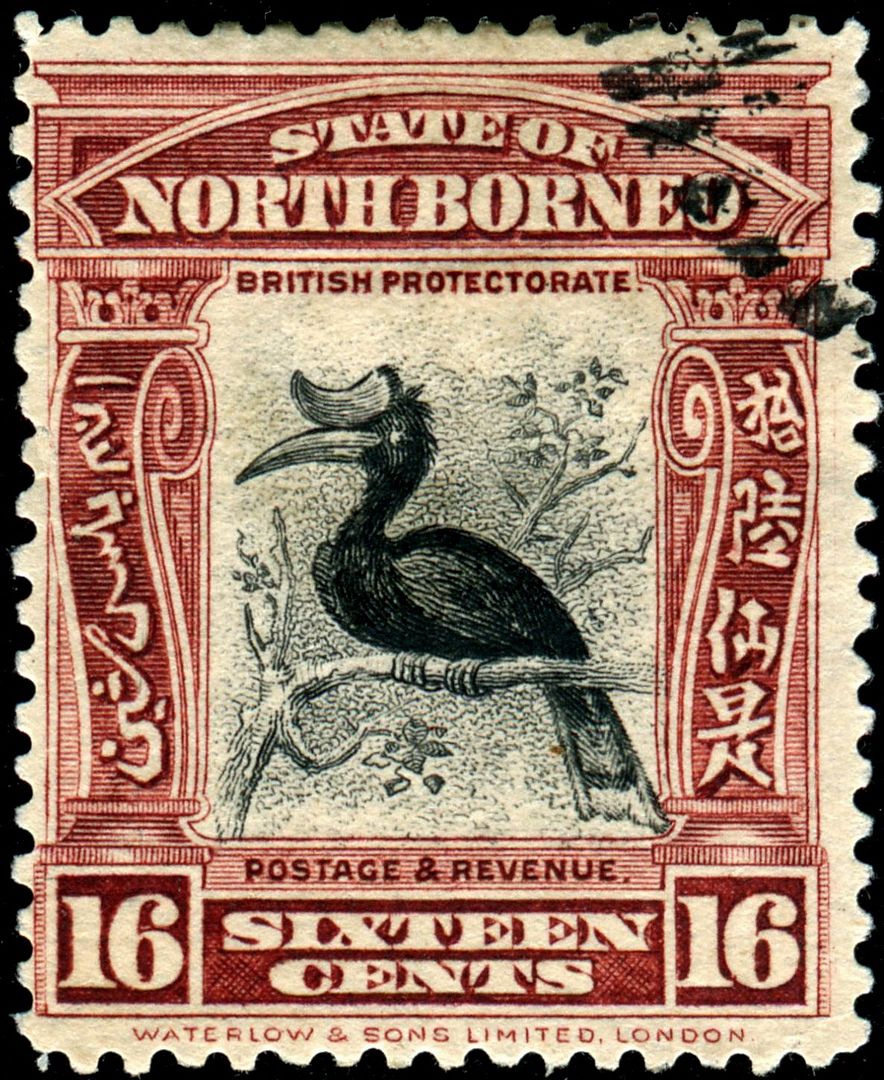 Cassowary [which I believe to be a Dwarf Cassowary (
Casuarius bennetti
)], Scott No. 149, SG No. 176.