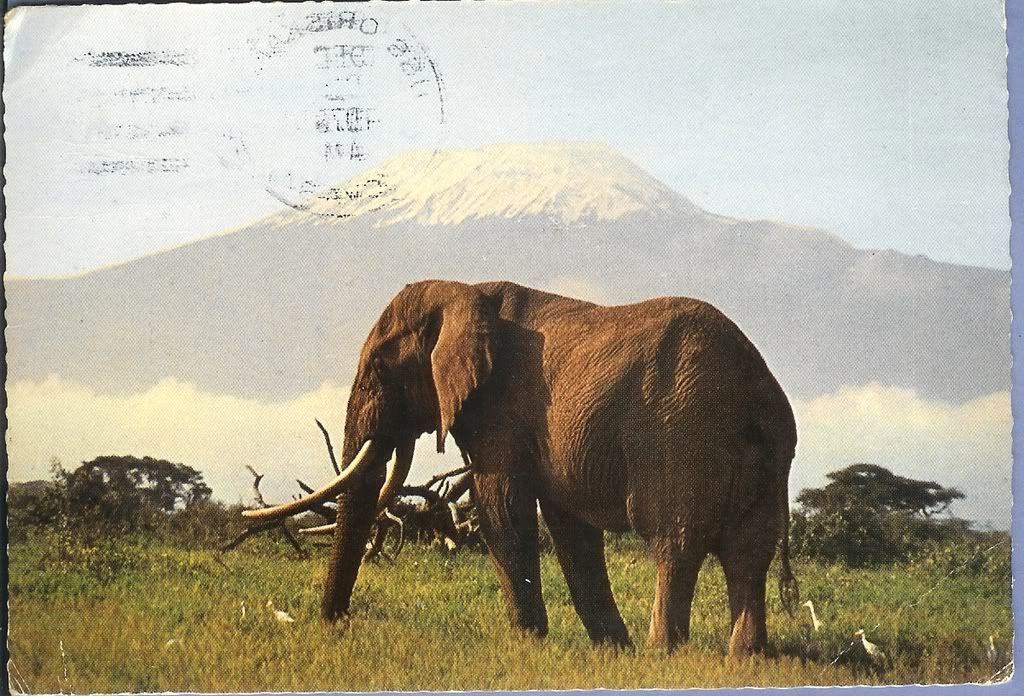 I came across a postcard from Mombasa Kenya Africa that my brother who was in the Marines sent home to my mom. He was on the USS Oriskany. This was dated Dec 28th,1973. Nothing like spending Christmas on a ship!
BTW,
sorry
I haven't been on the forum much--tore a ligament in my left foot on the underside and have been in great discomfort and on crutches! To go down to the dungeon to scan and post -- I have to make it down 12 steps and then back up 12 steps (on crutches).Whew,
that's a lot of crutch work! Anyway, I'm on the mend and that's what is important.
Thanks!
Gussyboy1