Modern FDC covers from 1945 onwards seem to be generally mass produced by postal administrations. However, there are some issues that were sold to public but for some reason are rare on FDC. I give couple of examples.
Bangladesh liberation overprint stamps were made in Great Britain and brought to Bangladesh by a British diplomat. They were only available in Dacca on date of issue and 3 values of the set 10p, 5 R and 10 R were available.
There are many covers with 20 Dec 1971 cancellation but if they have all stamps of the set they are made in Great Britain and if the DEC does not have broken "E" which results in word looking like DFC, they are done after the issue by Bangladesh post.
I have seen an estimate that only 20 covers are known with genuine Dacca first day cancellation and set of 3 values. The explanation for the rarity being that the set with high values was very expensive for people struggling after war. Is there any information of the price for these covers nowadays?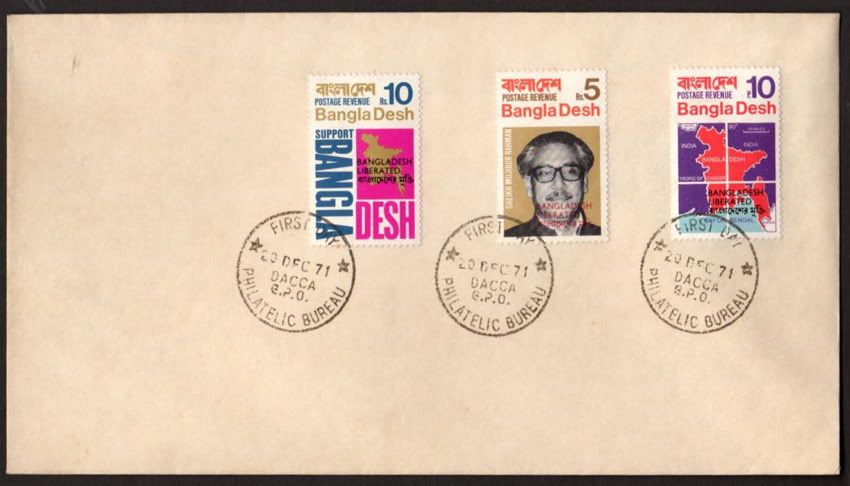 The perforation machine broke down when Finland 1999 Roads stamps were produced. Most of the booklet panes from the first batch with perforation 12 1/2 were used on FDC and the remaining were used for booklets. The common version of the booklet has perforation 14 and very few booklet panes ended up on FDC covers. Perforation variations are easy to spot as 12 1/2 has 30 perforation holes and 14 has 32 holes.
FDC with perforation 14 has been for sale in auctions less than 5 times according to information that I have received from dealers. The last time it sold for 134 Euros plus commission.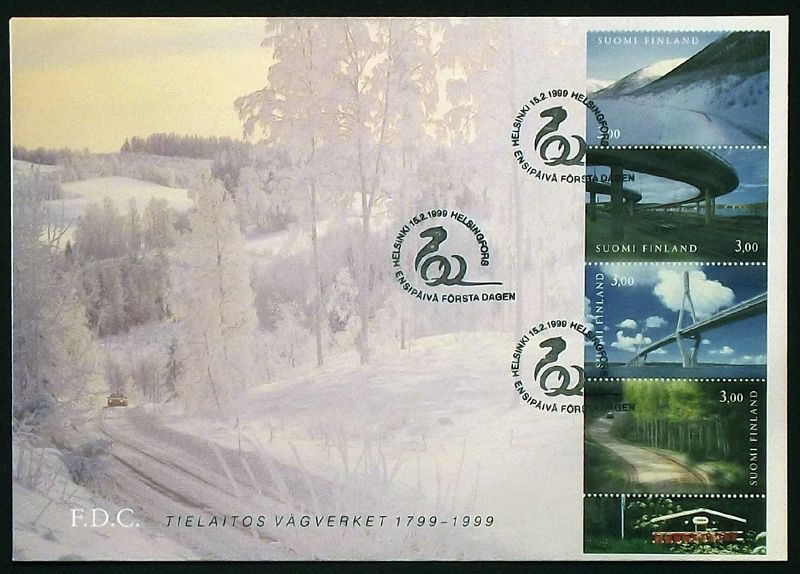 Can you add more examples of common stamps that are very scarce on FDC? This is meaning normal issues for sale in post offices, not some limited edition cold coated collector's issues.