Thought I'd throw this out there to help you guys identify one of these in case you ever actually come across one.
First, these stamps are basically known used between 1864 and early 1865. I have yet to know of a certified 78c used in 1866 or 1867. Sort of like the 3 cent Pinks that were used during a very small window in the late summer/early fall of 1861.
The easiest way to call a true Blackish Violet is simple, they look black in person. Think 12c or 15c (69 and 77) or Black Jack Black.
Not dark grey, those are often found used around 1866 or so and are known as Dark Lilacs.
TRUE Blackish Violets look BLACK in person at first glance and under close examination have a SLIGHT violet hue to them.
The covers in this image are not mine, these are both in the reference collection of the PF and are from the same correspondence and posted about one week apart. Based upon the centering and dated these almost certainly came from the same sheet. Notice how these stamps aren't any clear shade of grey, they appear to be black.
I would simply never buy one of these without a cert unless you're able to discern them on your own which not many people can. Period.
Oddly enough, once you know what to look for they're among the easier of the 24 cent shades to discern.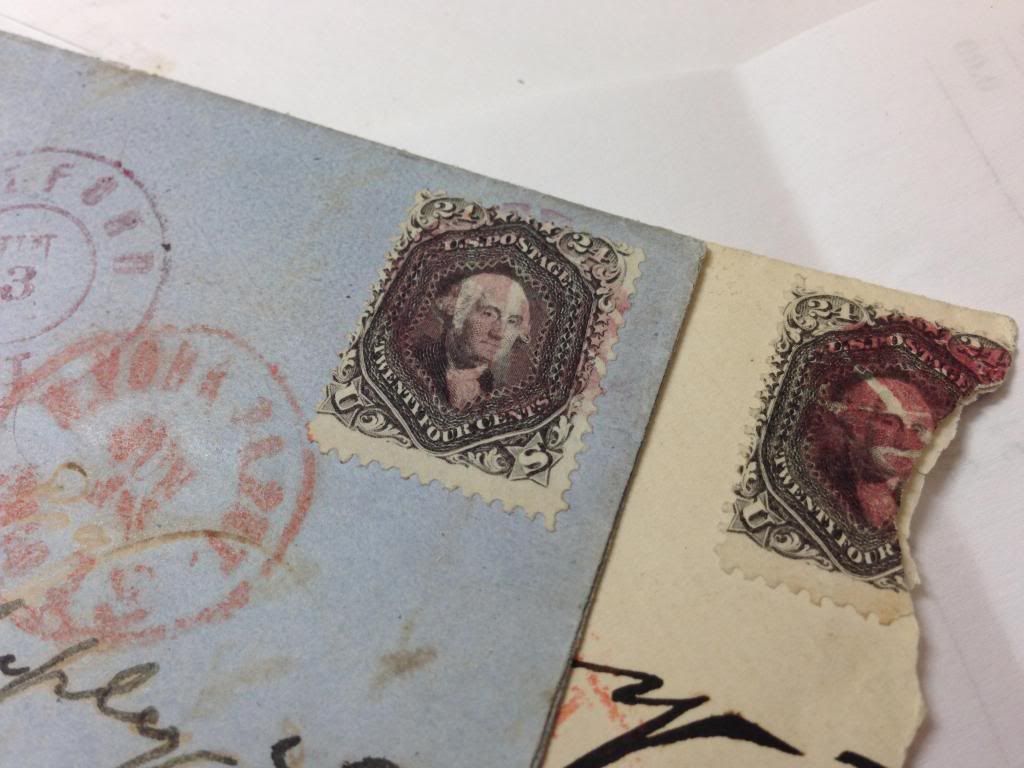 Hope this helps.
Bill