India attained independence from British Raj on 15th August, 1947, However, no stamps were issued to commemorate the event on that day. A 3 1/2as stamps depicting the Indian Flag was issued on 21st November and 2 more stamps were issued on 15th December, 1947.
However, the event was commemorated philatelically as a slogan postmark was used on that day and was in use till end of the year.
A cover with the slogan on Independence Day
First Day cover of the one & half anna stamp with the slogan.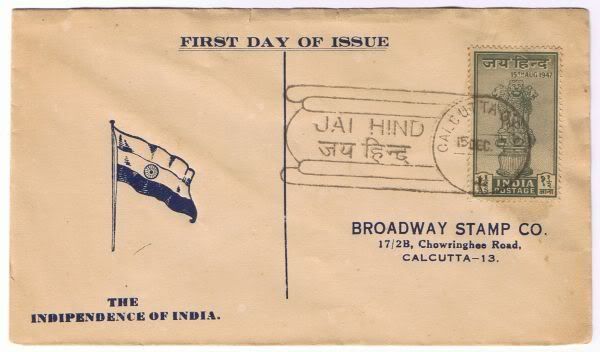 The Congress party of India held their annual convention at Jaipur in 1947 and named the venue "Gandhinagar". A special slogan was used during the convention reading: "Free India stands for world peace"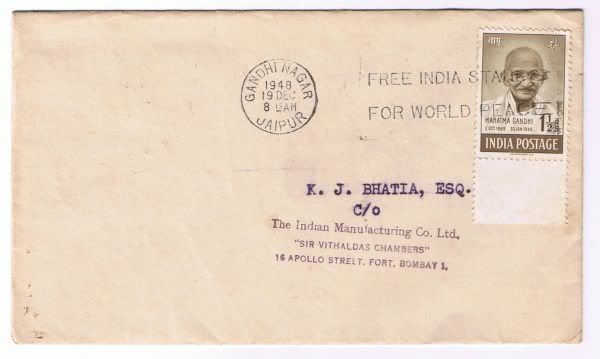 Mahatma Gandhi was assassinated on 30th January, 1948. That day is observed as Martyr's Day. A slogan on the first death anniversary of Gandhiji's assassination in Hindi which means "Give peace to all, Lord"
Interestingly, this slogan was applied with a rubber stamp at bombay: