Here are some examples of contemporary cancellations: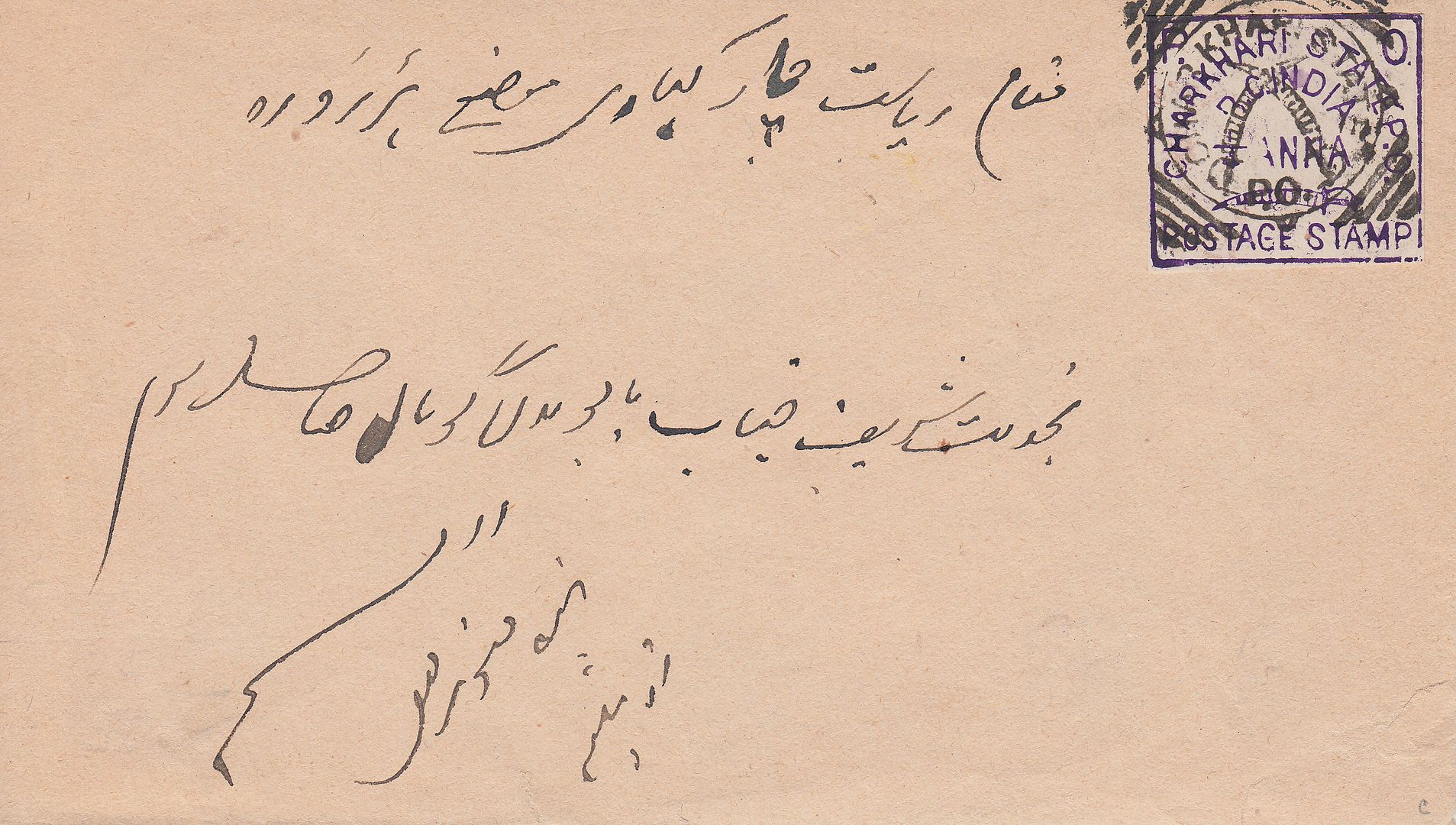 (This type is most often found cancelling stamps to order)
(Though, as you can see, ordinary CDSs were also used for CTO work later)
We've already dealt with the long type 1 Anna postal-fiscals of 1921. Exasperation with them turning up on
eBay
prompted me to start this thread. I'd simple remind the reader, here, that these were postal-
fiscals
: you can find them used fiscally, when they should be worth a fraction of the catalogue prices.
Forgeries of the imperf crossed swords types are rather good: the differences are rather subtle. In this case, though, they're rather too well done. Here is a forgery of the ½ Anna red-brown
and a genuine pair:
A common failing of the forgeries is that the framelines tend to be too thick and consistent. On the genuine types, they aren't. Paper and shade aren't very reliable guides, either. The laid and pelure papers are distinctive, but many of these printings were made during WWII, when it would have been difficult to maintain consistency, even if it had concerned the Charkhari printers
As used of this set are almost always scarcer than mint, look on any used with a particularly jaundiced eye. The cartwheel CDSs
do
date from this period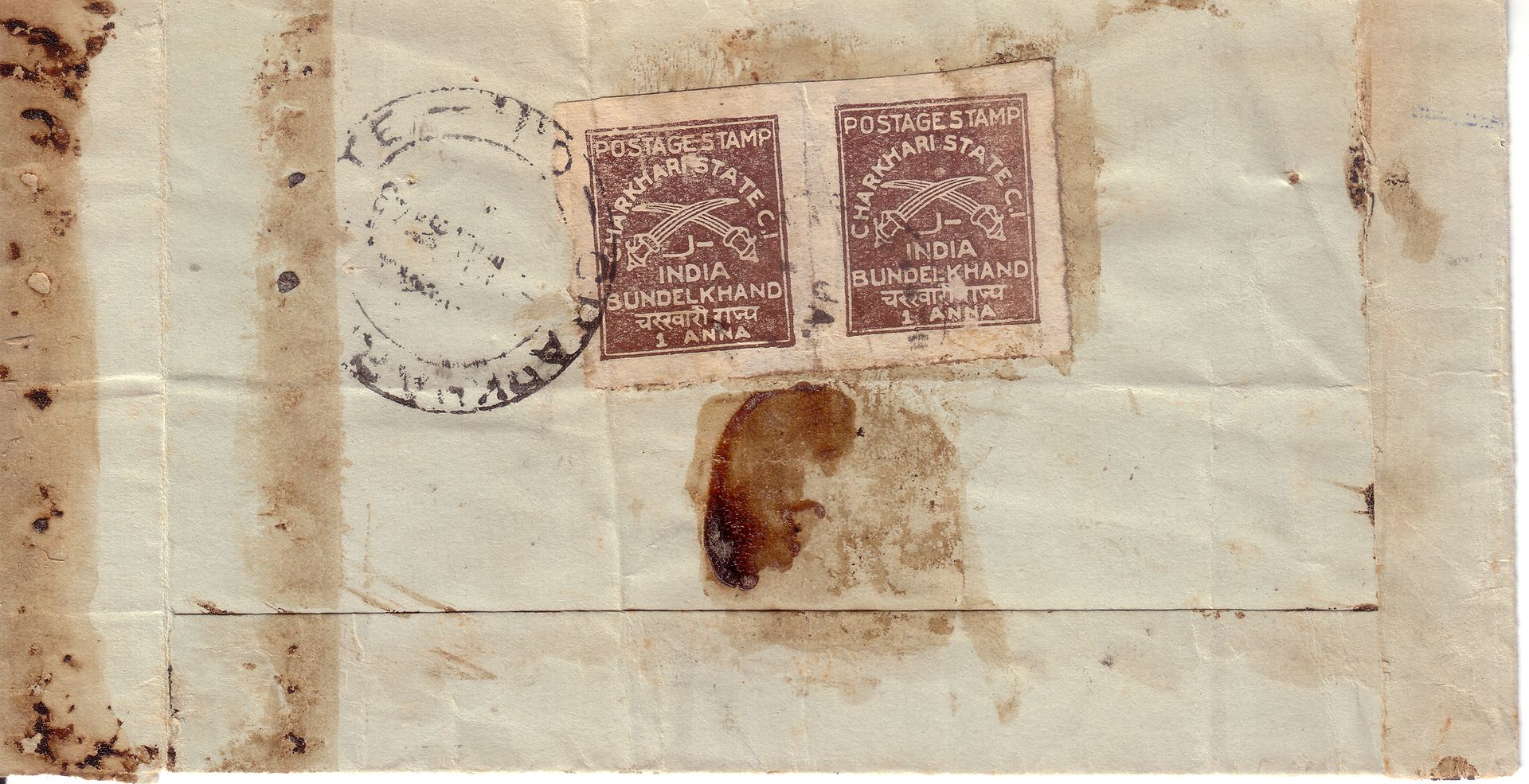 but smaller double and single ring CDSs are still more common: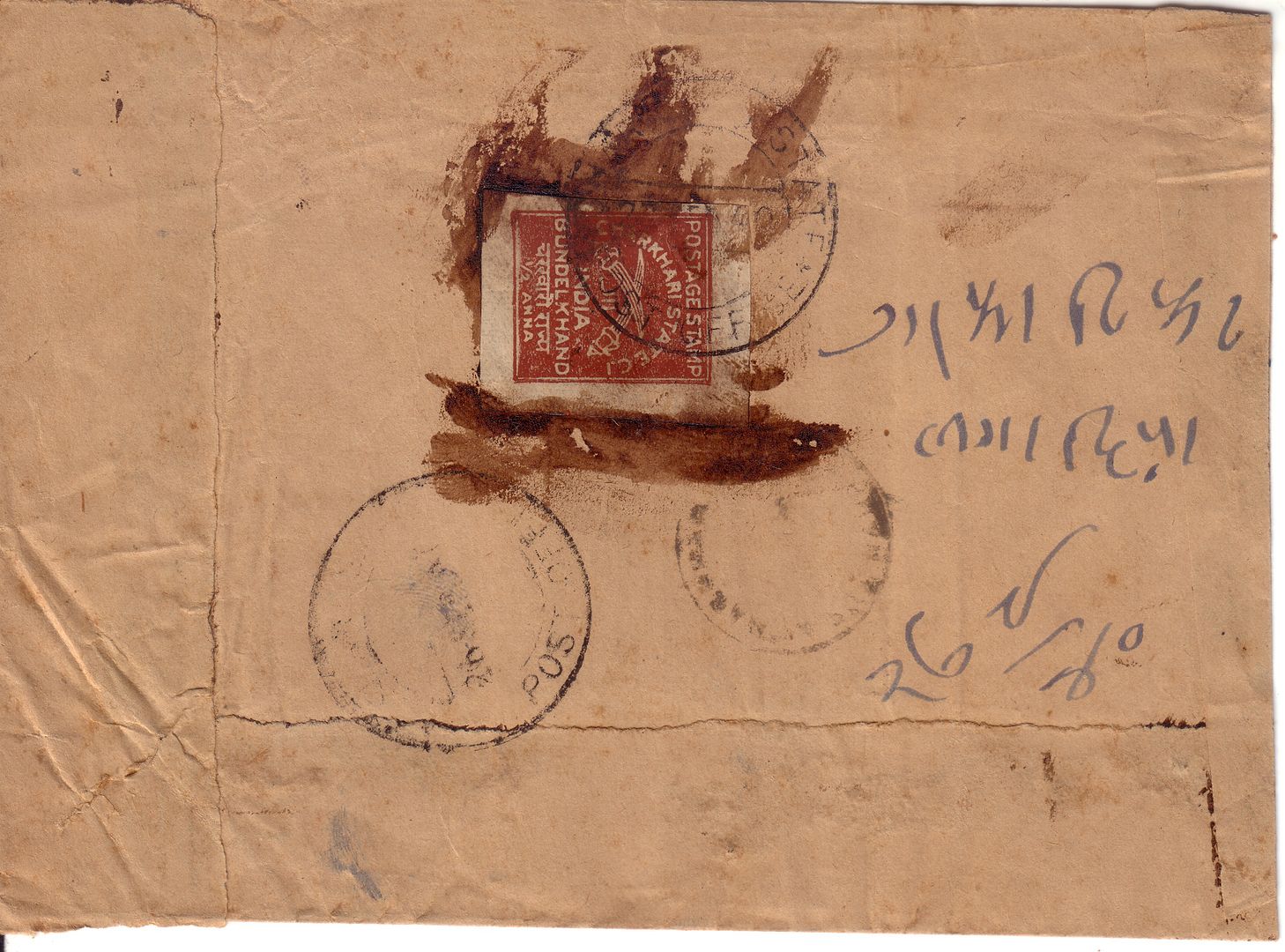 (The 1 Pice blue perf x imperf is the only stamp of this series commoner used than mint.)
The 1931 Pictorial set and the 1939-40 surcharges don't seem to have attracted the attentions of the forgers, yet
I do hope this hasn't frightened you off Charkhari. It remains an intriguing little State, with a lot of scope for work outside the catalogues still