StampFix v1.25 is now available
here
.
OK. This will probably be the last update for a while, unless someone finds a bug or gives me a new feature request.
This was a major, major update to the underlying code. This was done primarily to (1) increase the accuracy when using Batch from Image, and (2) add Drag & Drop.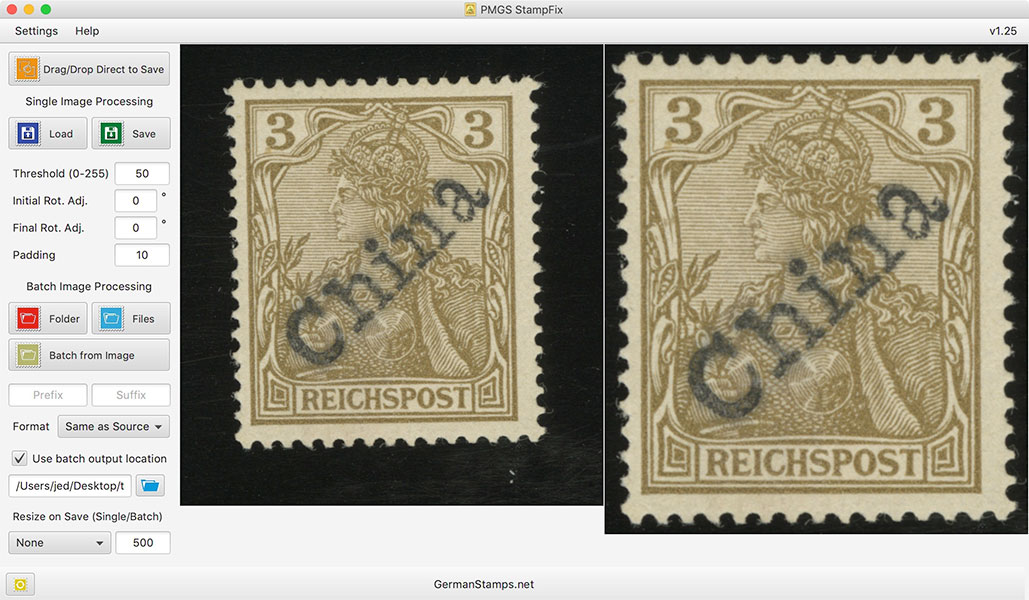 Here's a short description of what's changed:
1. Added a reset button at bottom left.
This will reinstate the app to the state it was in when you loaded it, including reloading your default settings and clearing the workspace.
2. Re-worked the bounding box detection in the Batch from Image function.
This should dramatically decrease the false boxes, and reduce the need to weed them out before processing. The screenshots below show the same image loaded in v1.22 (top) and v1.25 (bottom) with the same settings.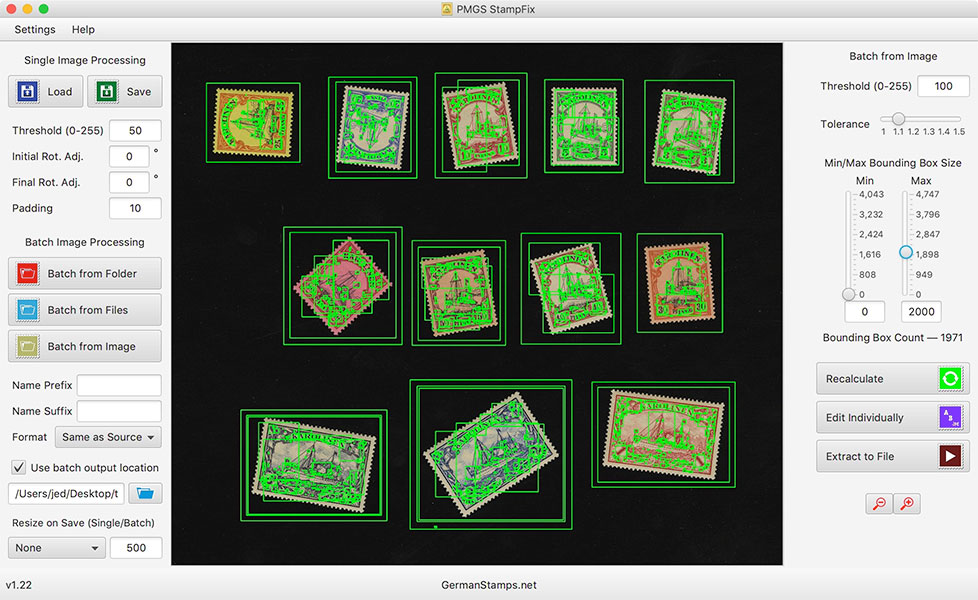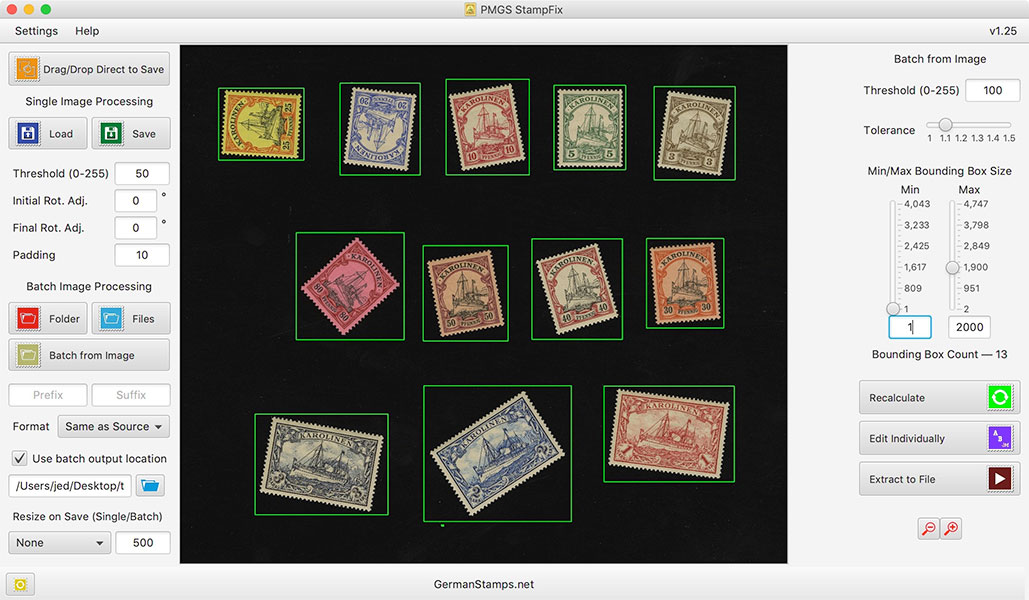 3. Added Drag & Drop.
This change opens up a host of options for you.
For Batch from Folder and Batch from Files processing, you can drag files or folders into the window, and they're automatically processed and saved.
For Singles and Batch from Image, dragging a file into the window will load it as before, just without clicking the button to select a file. However, there's a new button at top left that will allow you to bypass opening the files in the window, and instead process and save them directly to file.
4. Added auto-detection of files.
With this change, the app attempts to detect black background vs. white, and whether the image is a single or multiple. It then processes as appropriate. This allows you to drag and drop an entire folder with mixed content, and have it all processed at once automatically.
This should allow folks who scan lots of multiples (Rod...) to simply drag them all into the window at once, and process them all in one run.
If you have any questions about the new features, or anyone finds any bugs, or has any additional suggestions for features, please let me know.
YouTube video demo is
here
.
OxeZPm3XJS0