Adding on to the topic of government checks, here are a few I've picked up. They're not revenue usages; I just like them aesthetically.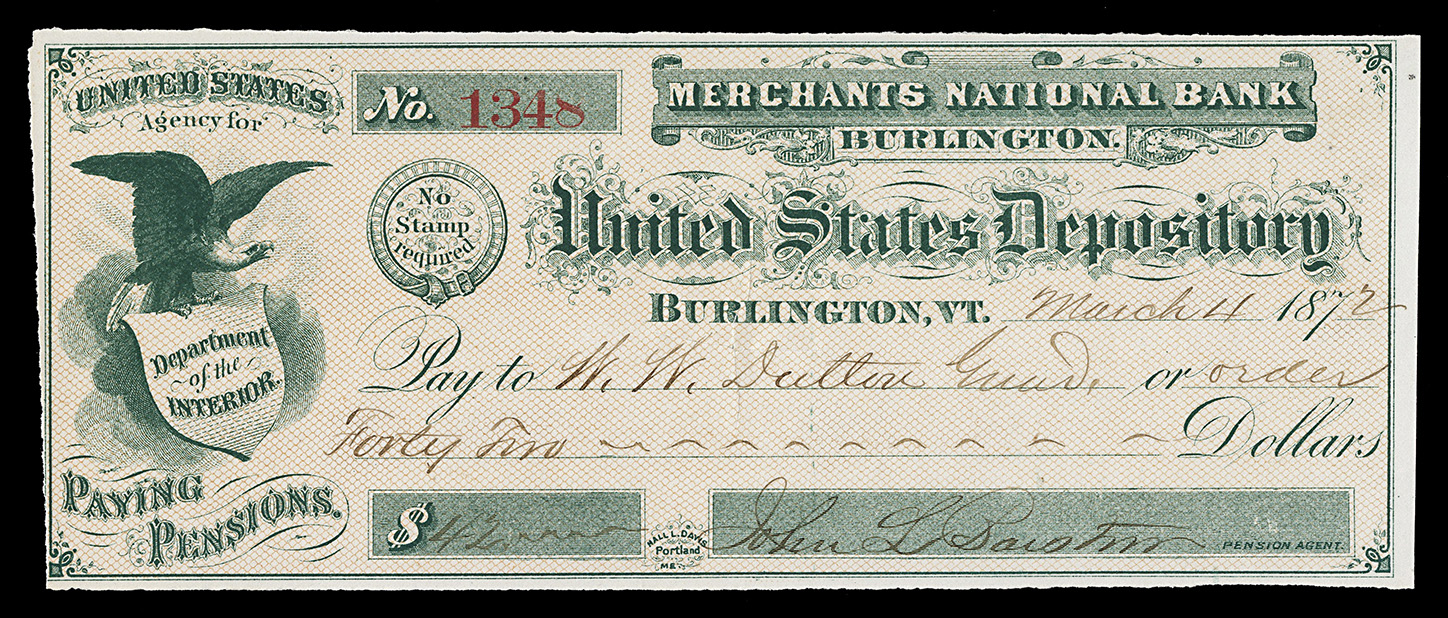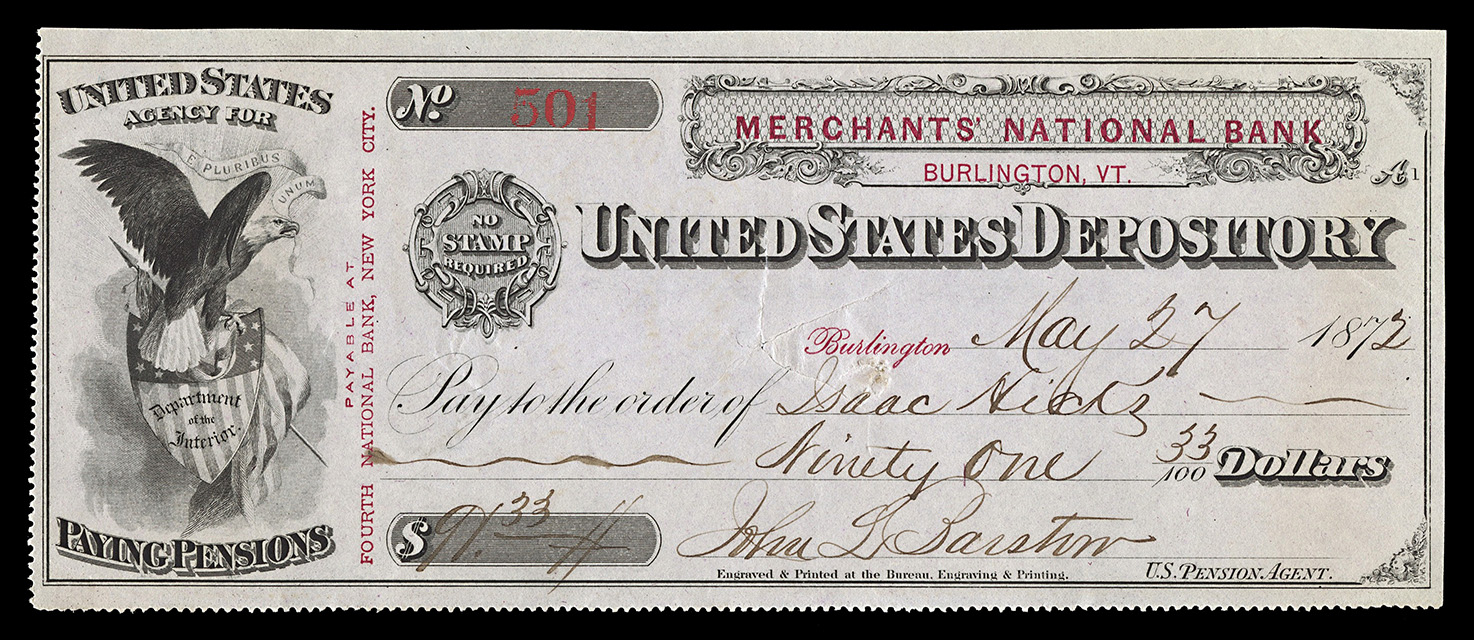 The next examples show the same allegorical figure.
And just for comparison, the same figure on an RN (revenue stamped paper).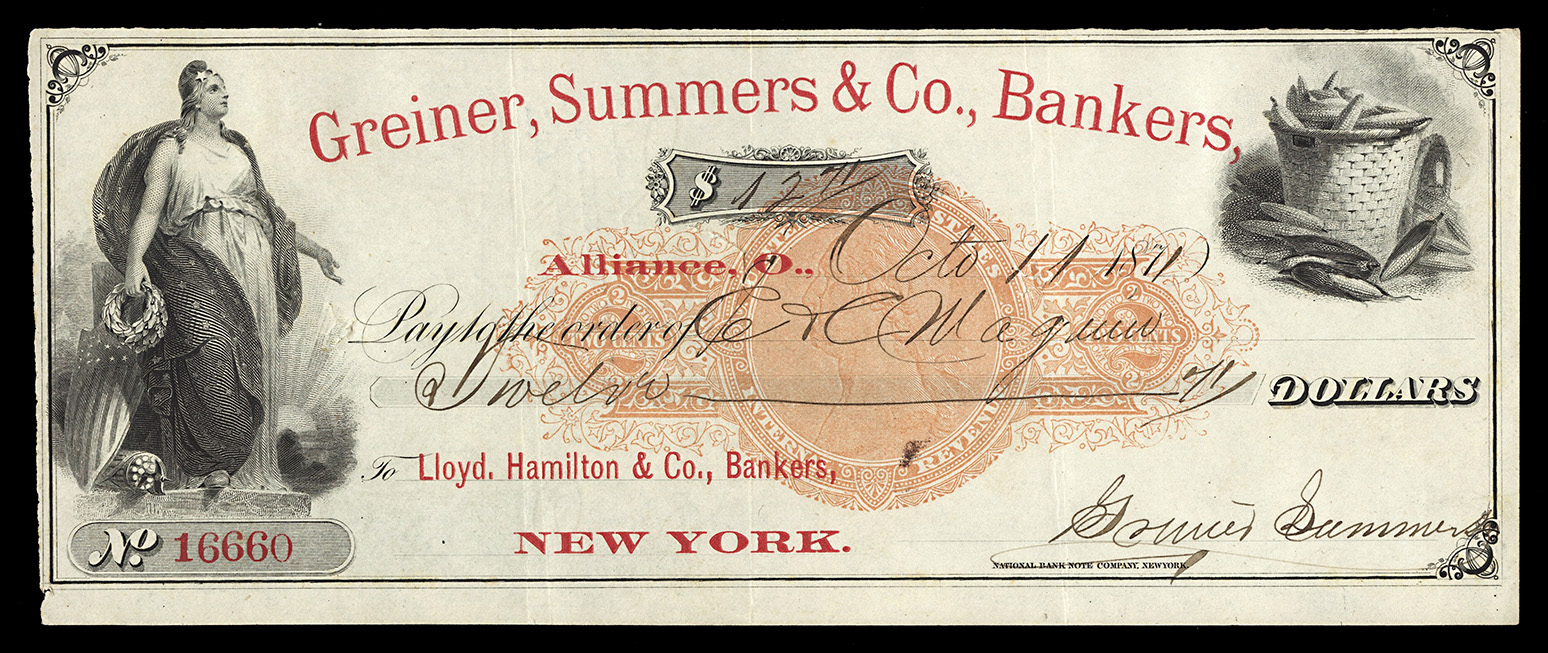 And a similar figure on a state government check. This one is lovely in that while you can't necessarily see it on the scan, it is printed in metallic bronze ink.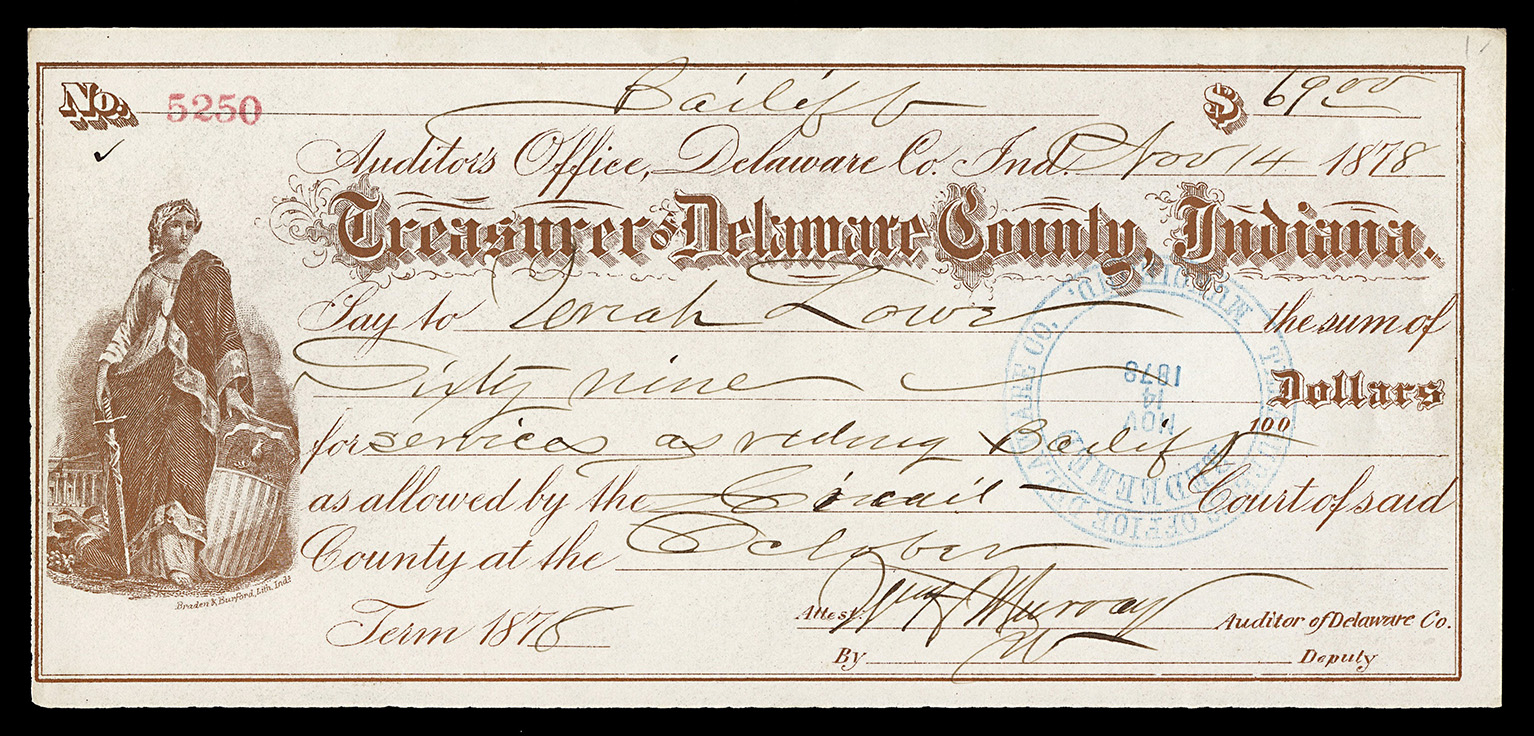 Lastly, a design I just love aesthetically. Unused remainders are fairly common, typically selling in the $25-35 range. Used examples are a bit more scarce. The two examples below, while at first glance similar, are different designs.