As is usual when I am at fairs or shows, I go to look for those items that are of interest to me, like anyone else I guess.
And so it was at Stampex and other smaller events in the UK recently that I went in search of some Cinderellas to add to my lot.
There has always been a number of items that I would like but have never seen, or never seen at a reasonable price. This visit was special in that I found many items at Great prices, something that surprised me somewhat.
In particular, I found the two gems you see below. I collect Sheets and stamps issued for Philatelic shows and meetings, and those from the UK in particular. I had been after the two sheets for many years but had never found them for a reasonable price except in poor condition. The two sheets I found at Stampex, a show that lacked Cinderella material, and they are in near superb condition as one could find. So it wasn't only the 00p Machin that made my day.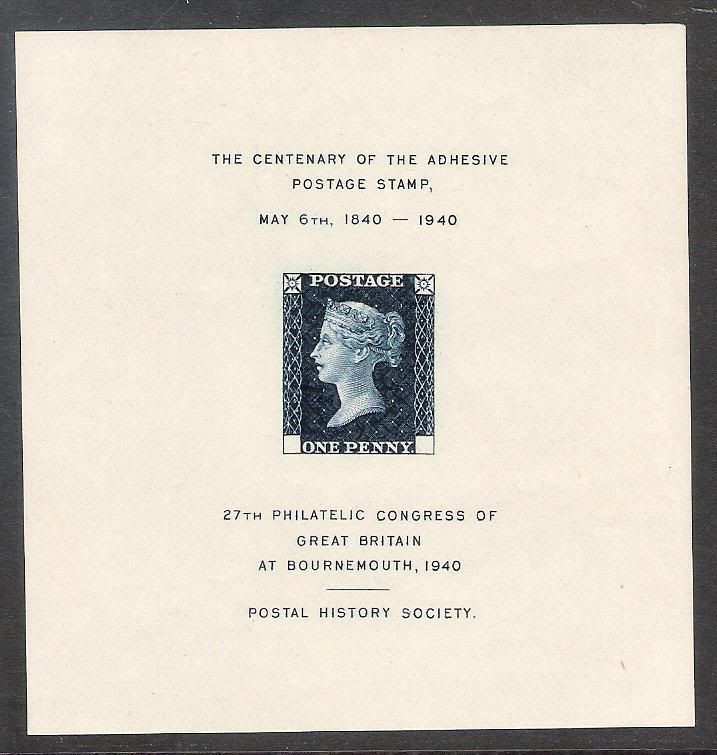 I should add that British Philatelic Congress labels and sheets are mostly hard to come by in good condition and/or for the right price.
I was lucky on both counts. These two sheets will take pride of place in my Album.
Later, I will tell you the connection between the late,great Robson Lowe and these two Souvenir sheets......or maybe someone can tell the forum before me !!
The whole story around 1940 Stamp exhibitions is an interesting one, I will check to see if has been told before.
Londonbus1...Or maybe I am repeating myself.