I have 2 collections available for sale. Both are in Stender hingeless albums with slipcases. Pages are generally clean, some with erased pencil markings. The Iceland collection unfortunately has several pages with catalogue numbers marked in ink, but it's not many pages.
The pages run through 2011 for both countries.
The stamps are primarily modern rather than classic material, but what's nice is that there is no used, and 99% mint never hinged. I checked all of the earliest material to see the makeup of LH vs. NH and once I hit consistently MNH, I stopped checking from that point on.
These albums are normally not cheap. I checked online and new, the Greenland volume with slipcase would set you back $286 + S&H and the 2-volumes of Iceland with 2 slipcases would cost you $542 + S&H.
The Greenland collection contains $749.70 in 2019 Scott Catalogue value.
The Iceland collection contains $1,198.04 in 2019 Scott Catalogue value.
The way I'm pricing these should be a great deal for someone: Two-thirds off Scott catalogue value and you get the hingeless pages, binders, and slipcases for free.
Greenland: $250
Iceland: $400
Please add $10 for shipping. U.S. addresses only due to weight.
Payment via personal check (held to clear) or USPS money order (immediate shipment).
Tally sheets with Scott numbers and values shown below.
Thanks for looking!
Greenland: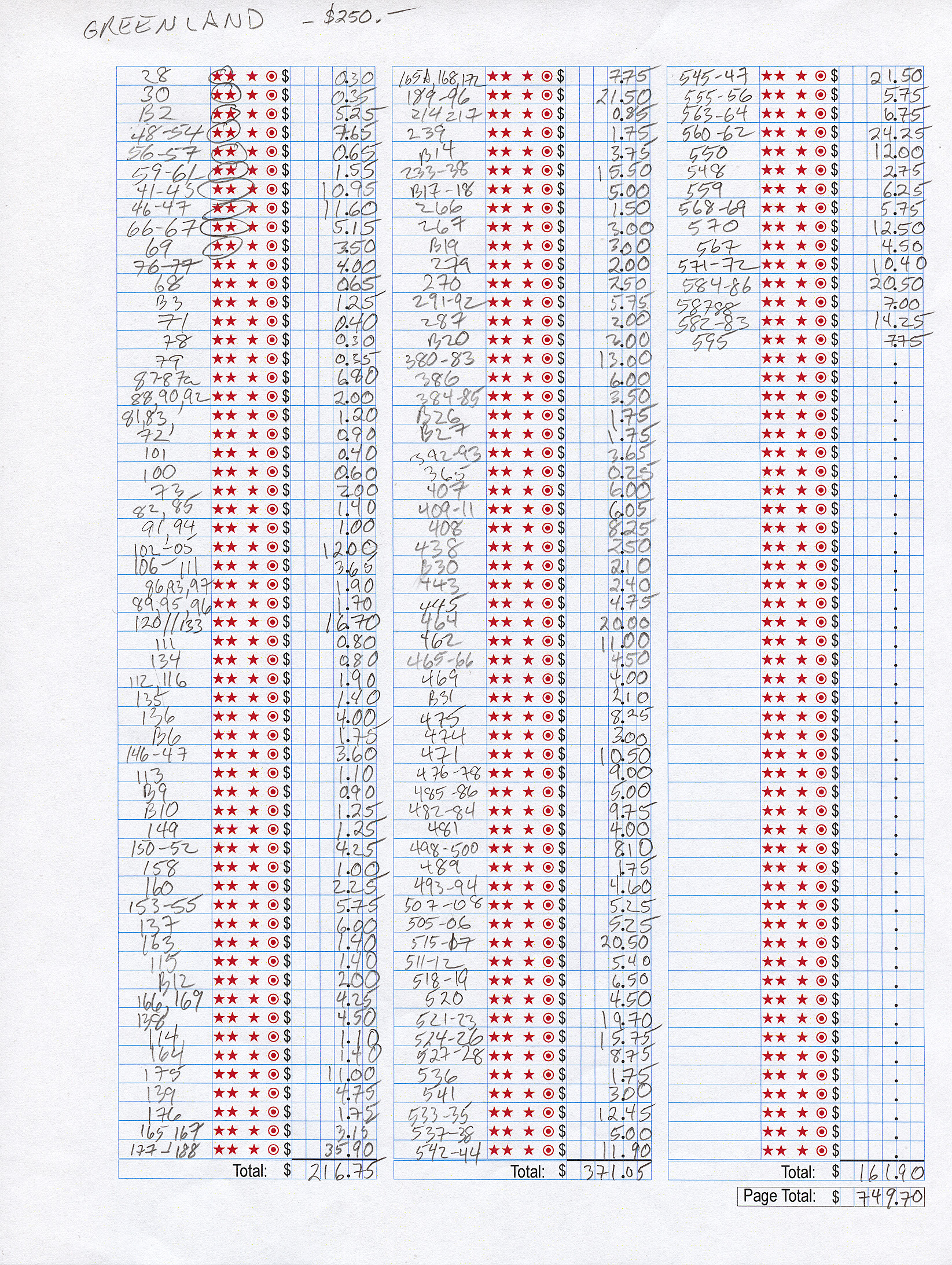 Iceland: