I haven't posted anything from my collection for a while, so here's a little bit about a lesser known bit of philatelic history.
On 12 July 1942, Germany formed the "
Frikorps Danmark
," a legion of Danish volunteers recruited to aid in the fight against Communist Russia on the Eastern Front.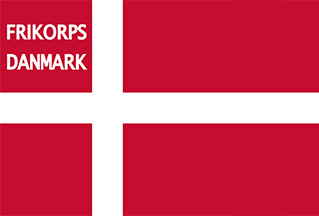 Flag of the Frikorps Danmark
The initial batch or recruits totaled approximately 600 men, and by the end of August 1941, the Frikorps had over 1,000 volunteers.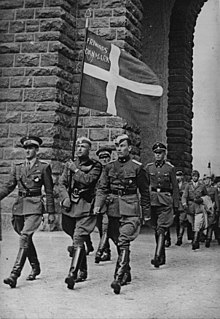 The Frikorps saw combat on the Eastern Front until 20 May 1943, when it was officially disbanded, and the survivors incorporated into the SS Panzer Grenadier Regiment "Danmark" of the
SS Panzer Grenadier Division Nordland
.
As it did with many of its other Foreign Volunteer Legions, Germany encouraged the printing of cinderellas or donation stamps to show support for the legions. In the case of the Frikorps Danmark, there are two sets of stamps commonly recognized as being printed for these purposes.
First, the set of three "Feltpost" stamps.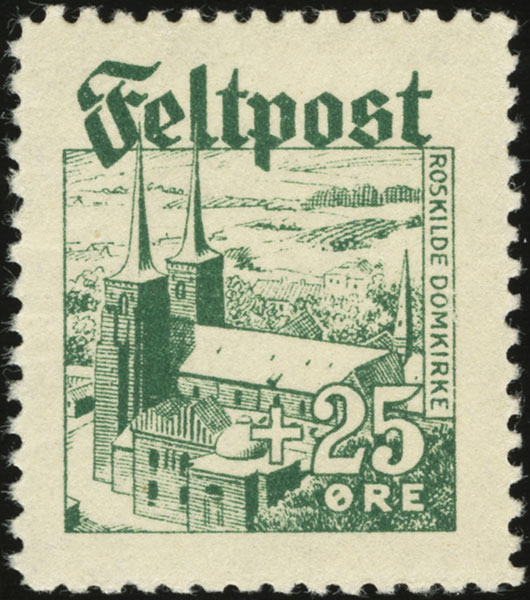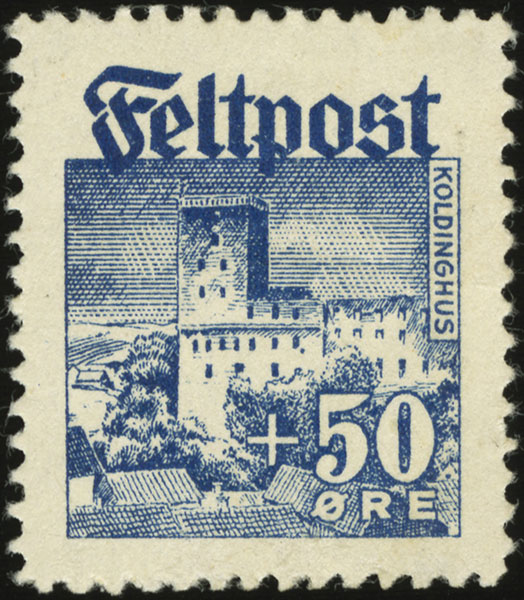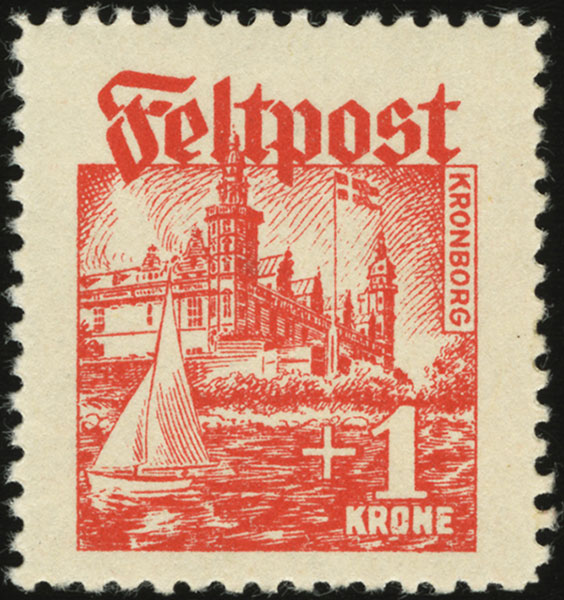 These three stamps were issued in booklets containing a pane of each value, with 4 stamps per pane.
The stamps depict:
25 Øre — Roskilde Cathedral
50 Øre — Koldinghus Castle
1 Kr — Kronborg Castle
The stamps were not valid as postage on their own. The current Michel CV is €400/ea for MNH, €250/ea for MH, and €500/ea for used.
The second set of stamps to benefit the Frikorps is a much rarer set of two.
In February 1942,
Sturmbannführer Christian Frederik von Schalburg
was given command of the Frikorps Danmark .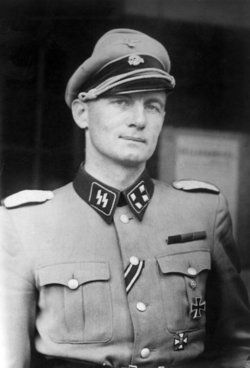 Sturmbannführer Christian Frederik von Schalburg
On 2 June 1942, von Schalburg led the first offensive operation of Frikorps Danmark. However, while attempting to monitor the progress of the battle, von Schalburg was severely wounded by a mine, then moments later killed by Russian artillery.
To raise funds for his memorial, a vertical se-tenant label was sold beginning in December 1944. The upper label (MiNr IV) bears the denomination "50" and states: "Ved Ofre skabtes Danmarks Ere/C.F.V. Schalburgs Mindefond" (Our sacrifice created Denmark's honor).
The lower label (MiNr V) has no denomination, and replaces one of the shields with the SS runes. The lower label also features the address of the headquarters for the Schalburg fund, Falkonergaardsvei 11, Kbhvn (Copenhagen).

The current Michel CV is €1,200/ea for MNH, €700/ea for MH, and unlisted for used. The vertical set catalogs for €3,000 MNH and €1,900 MH.