As I've been putting together the material I'm taking to Chicagopex in 2 weeks, I've run across a number of illegal usages that I had forgotten I'd purchased, or simply hadn't gotten around to imaging yet.
Starting with the postage stamps used as revenues:
1. Horizontal pair of Scott #65 on 1864 West Virginia sale of land.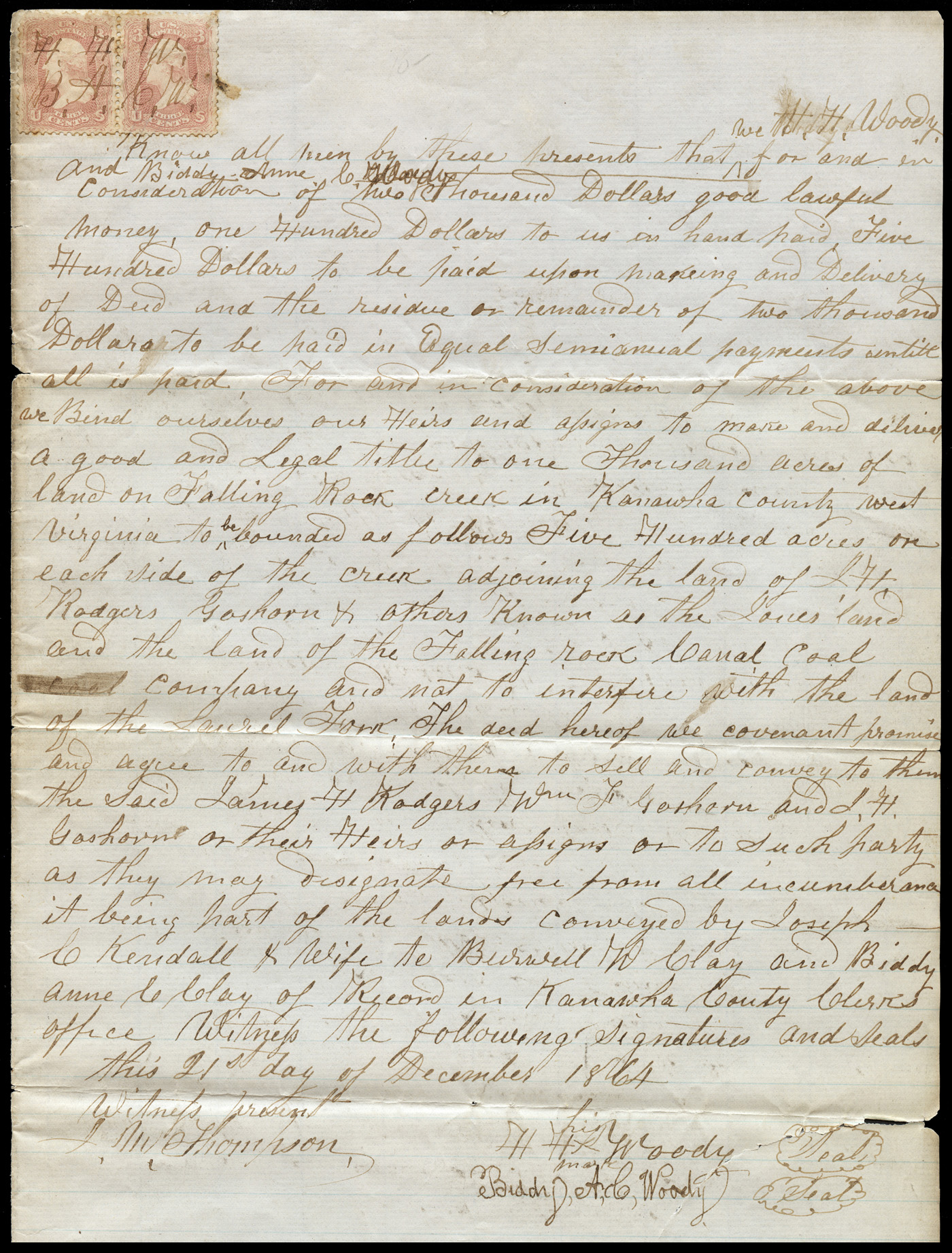 2. Combination of 2-cent Black Jack and R19b 3c Telegraph part perf paying 5 cents tax. Too bad it's not the complete document.

3. 2-cent Horse and Rider on an 1869 receipt.

4. July 27, 1898 check from Ashland, Oregon.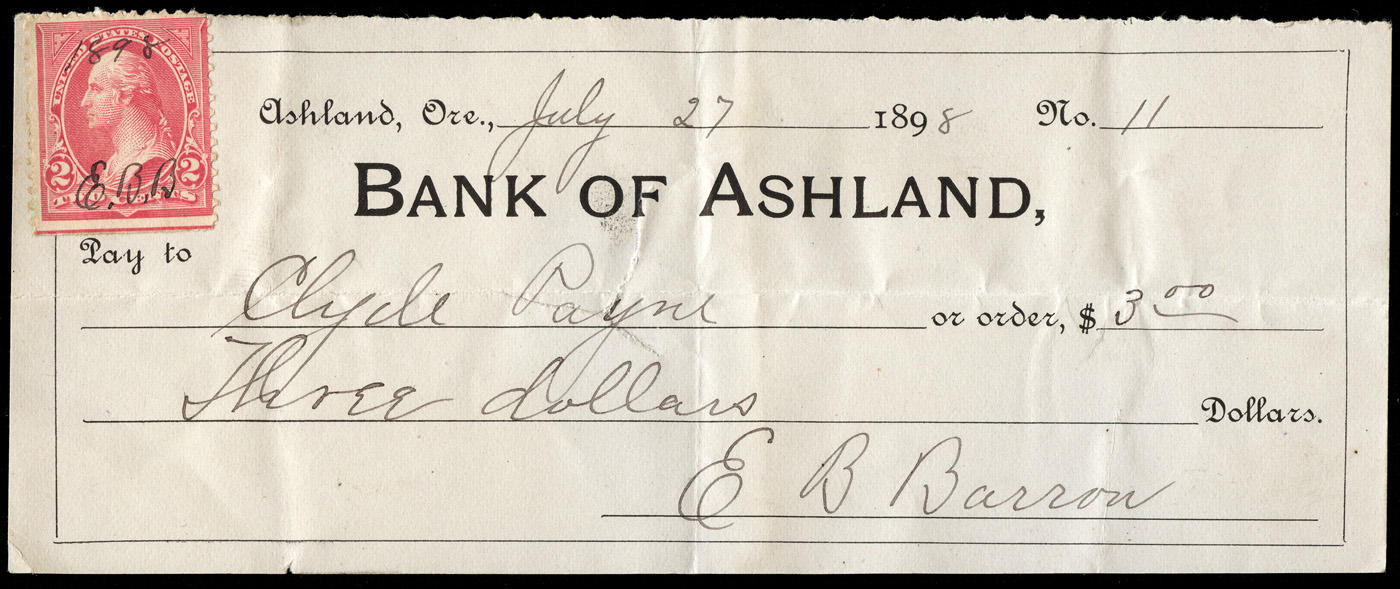 5. Vertical pair of 1-cent Franklins (Scott #279) on a July 7, 1898 bank check.

6. Lovely second day of tax illegal usage from Proctorville, Vermont.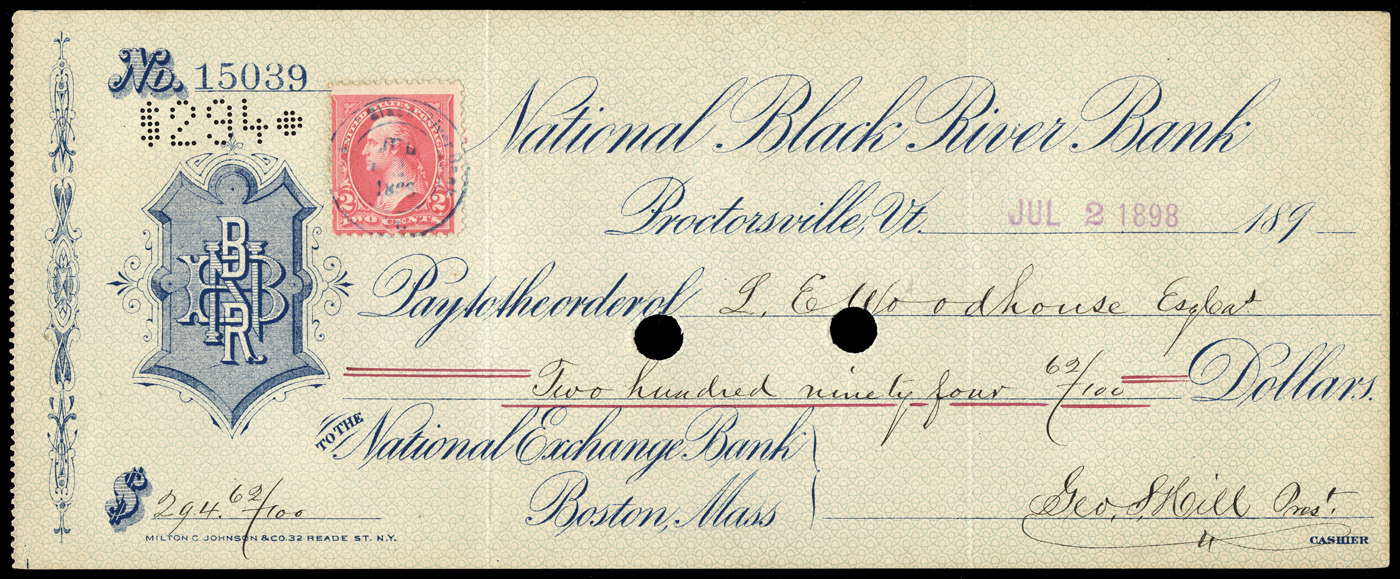 7. Broken series of 5 checks from Cambridgeport, Massachussetts, all with illegal usages.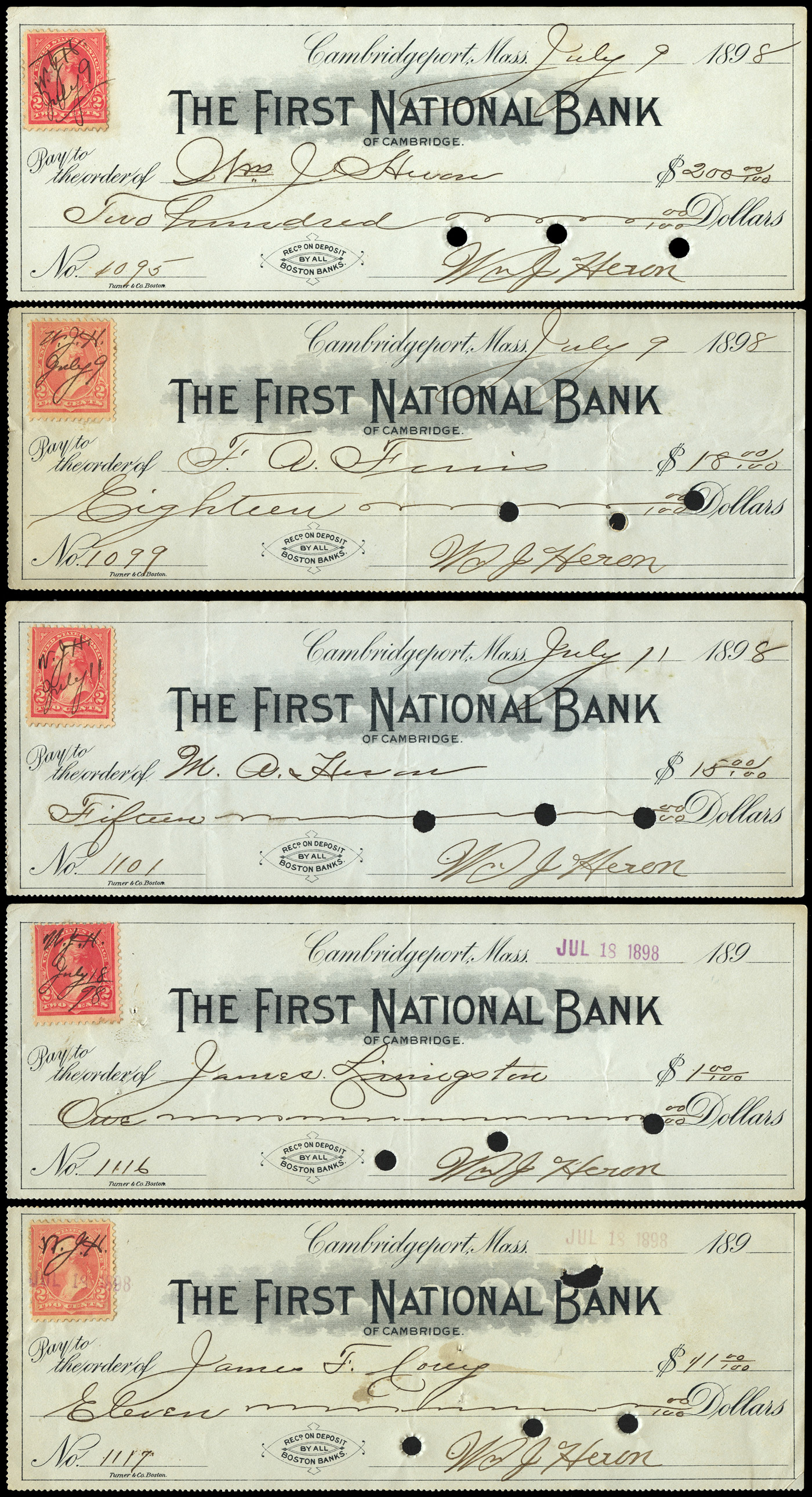 And now the revenue stamps used illegally as postage.
8. R6c used as postage on cover from Syracuse, New York, caught and postage due assessed. Sadly, the stamp is mangled. Does anyone know when this cancel type was used? I don't know whether this is an in-period or out-of-period usage for this revenue.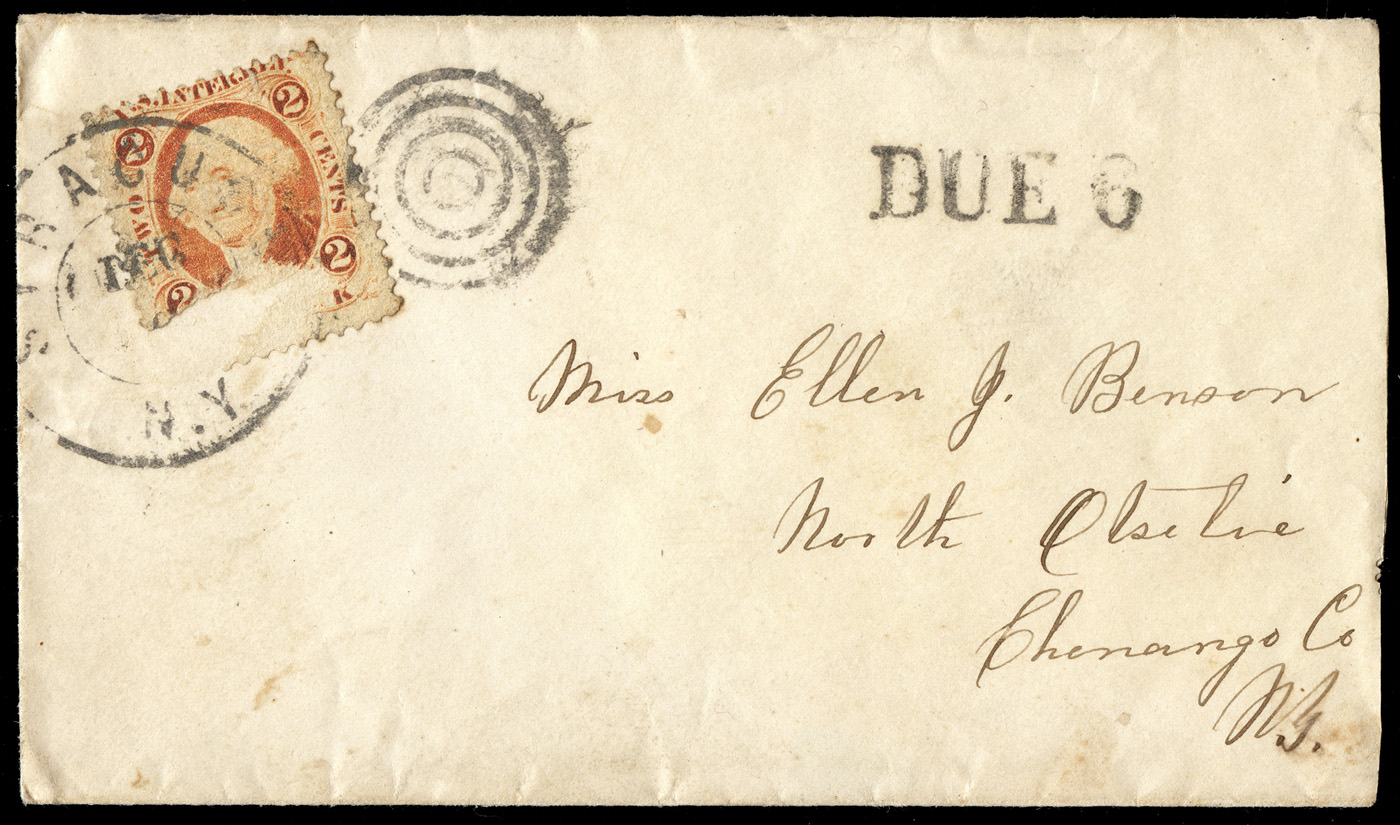 9. R15c used for postage on an 1892 Chicago cover, used well out of period.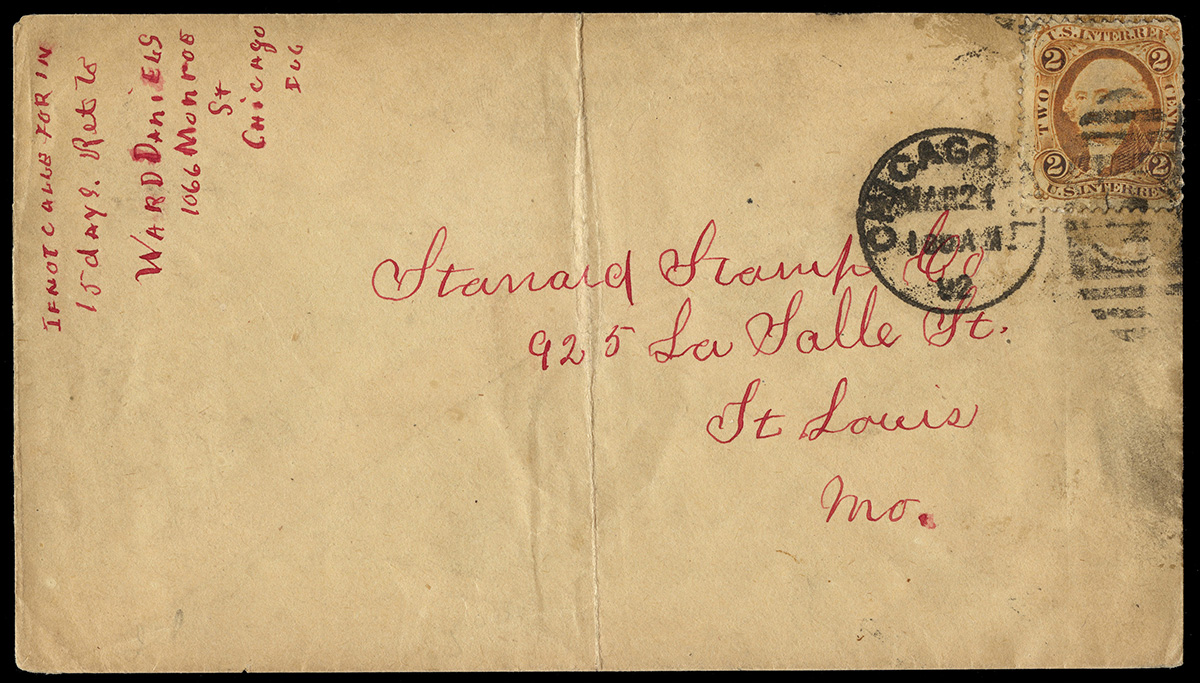 10. Munched 2-cent Battleship on an 1899 advertising cover.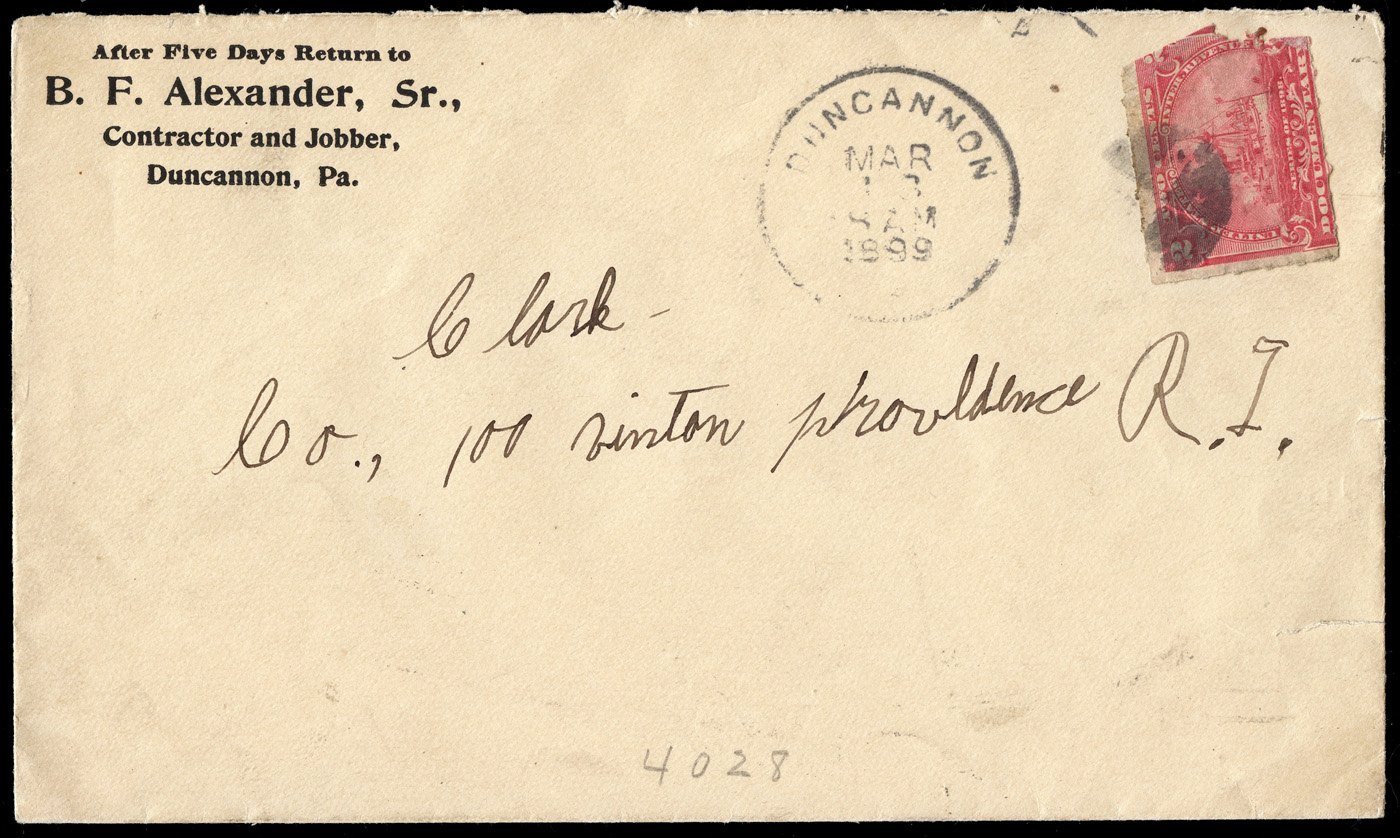 11. And another on a November 1898 cover from Bristol, PA.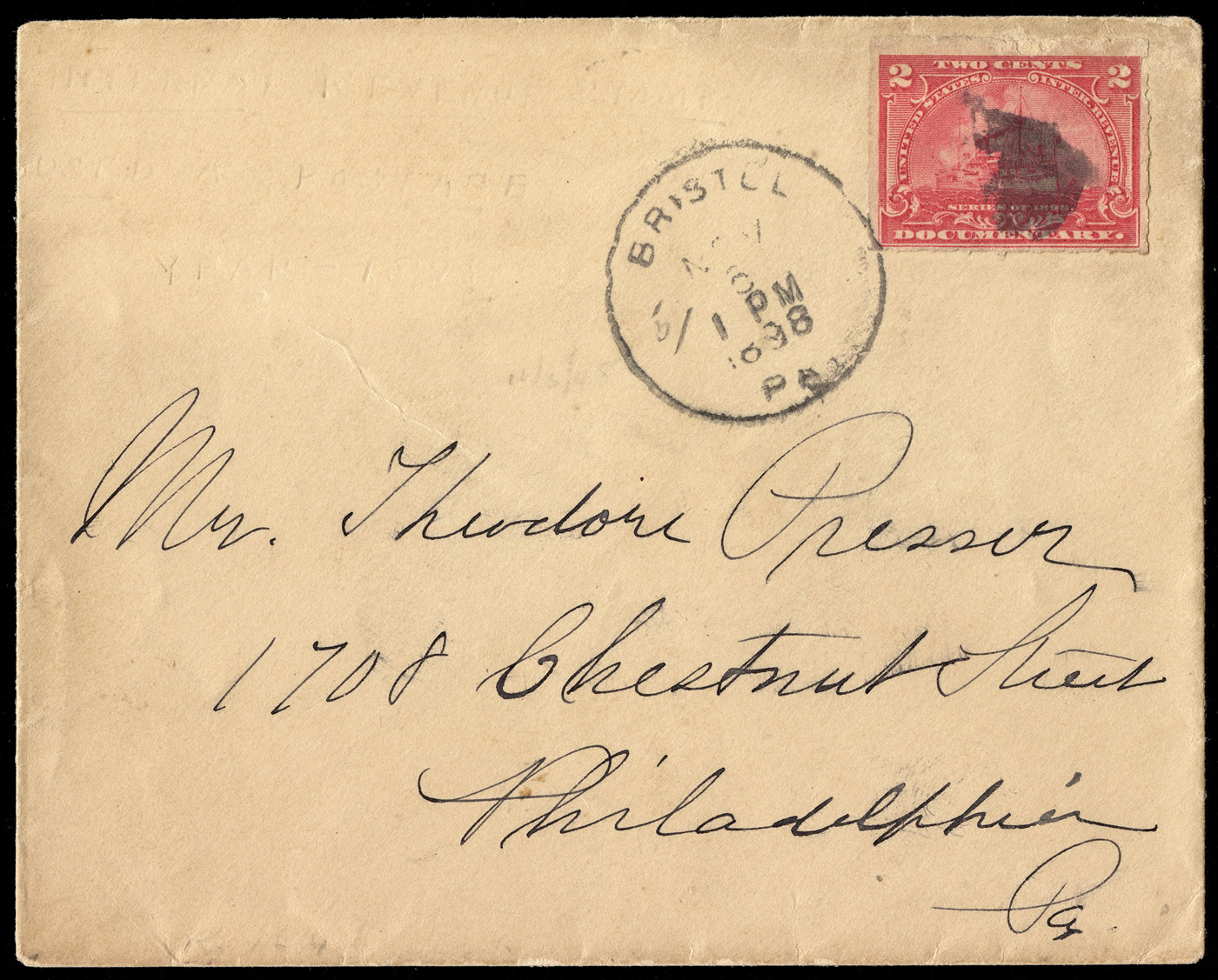 12. Yet another on a slightly out-of-period 1903 cover from Ravenswood, West Virginia.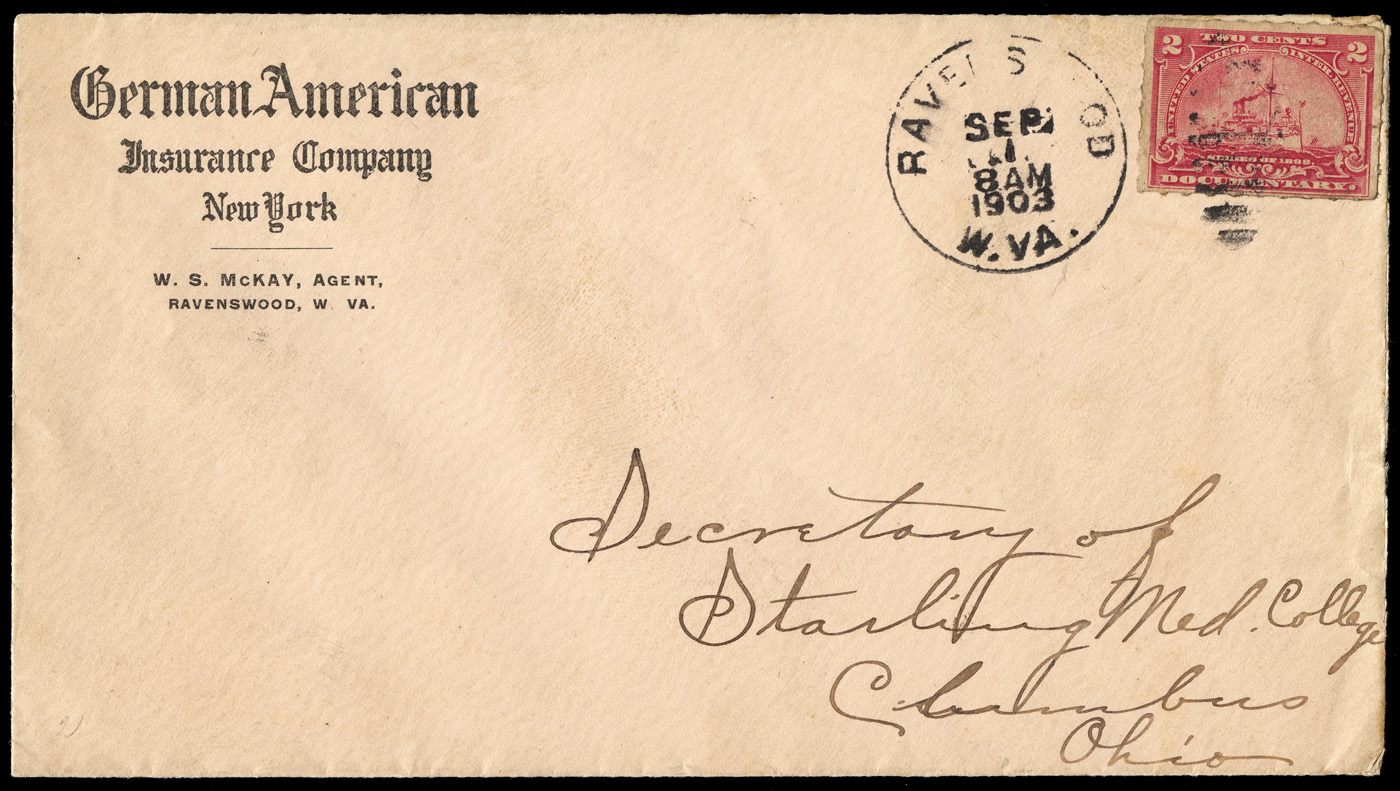 13. 2-cent Proprietary battleship on 1898 RPO cover. Proprietary battleships used illegally as postage are FAR less common than documentary battleships.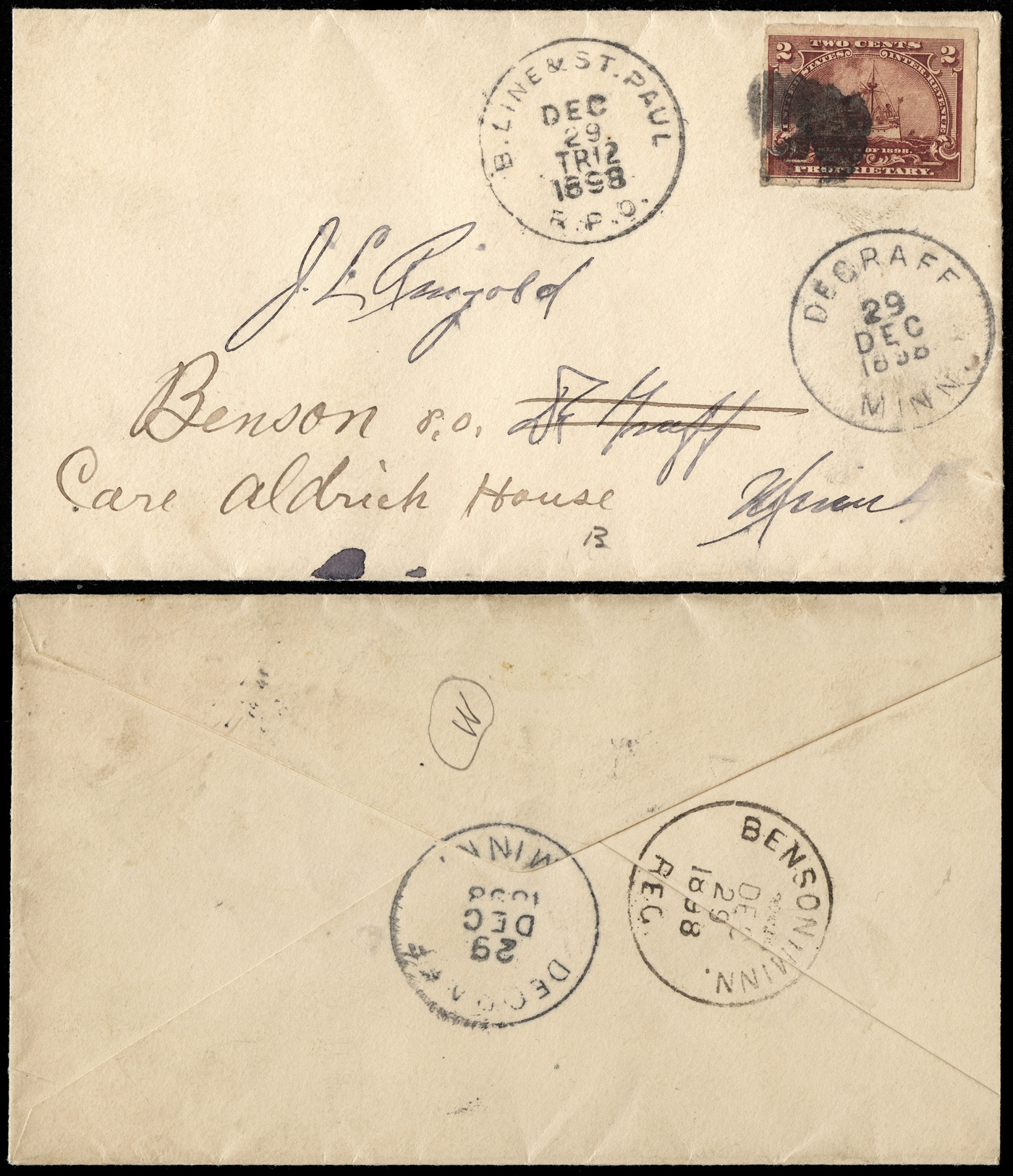 14. 1-cent Proprietary of 1919 (Scott #RB65) on Octobr 1919 cover from Santa Cruz, not caught by USPS.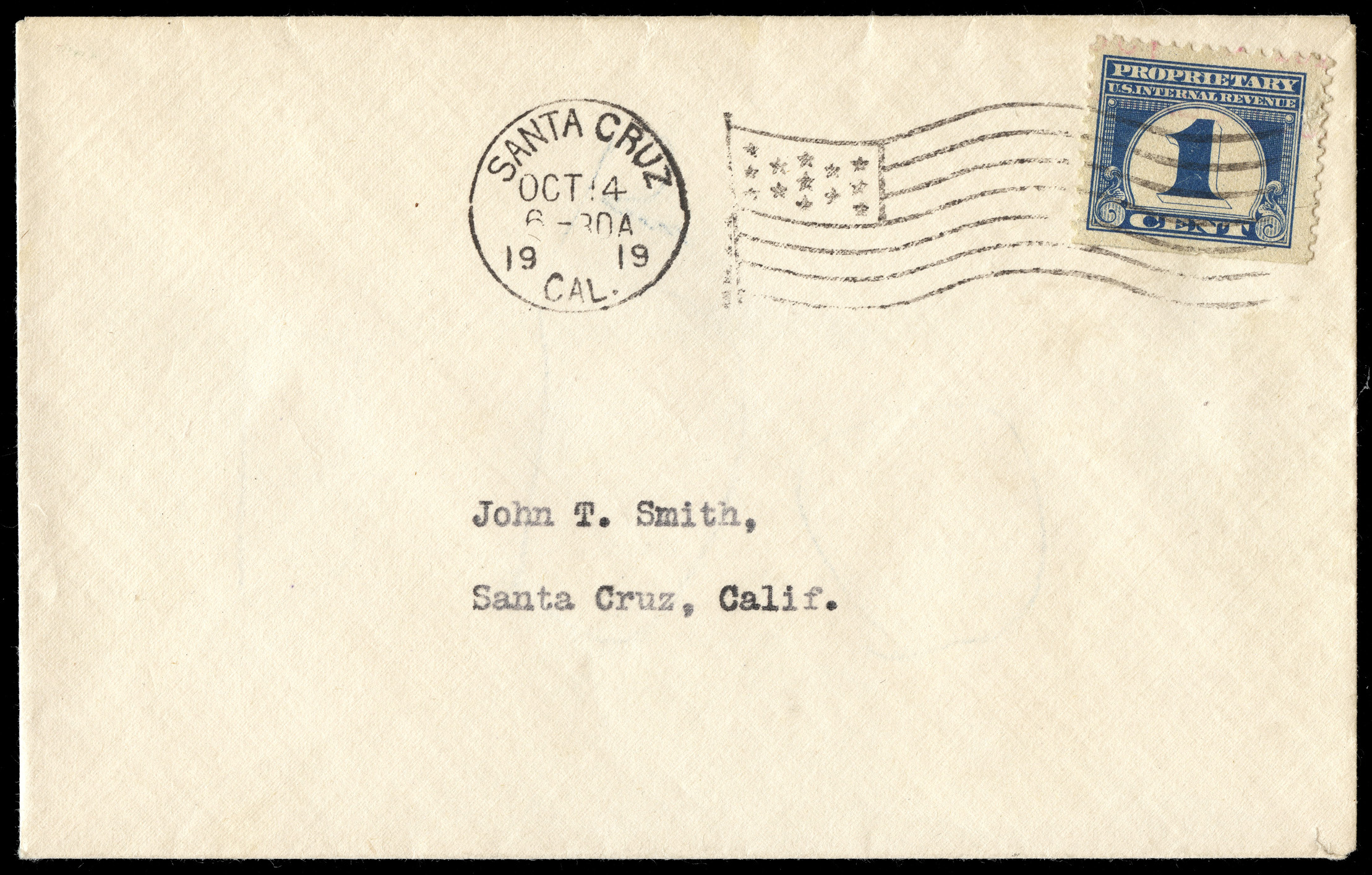 15. Another RB65 used well out of period on 1940 cover, caught by USPS. Combination of stamps looks clearly philatelic. Interesting 'void' stamp right next to the improper stamp.
16. R155 used well out of period on 1918 international Registered Mail cover to Toronto. Combination of stamps appears philatelic, despite it appearing to be commercial correspondence. Still, aesthetically combination of stamps and markings.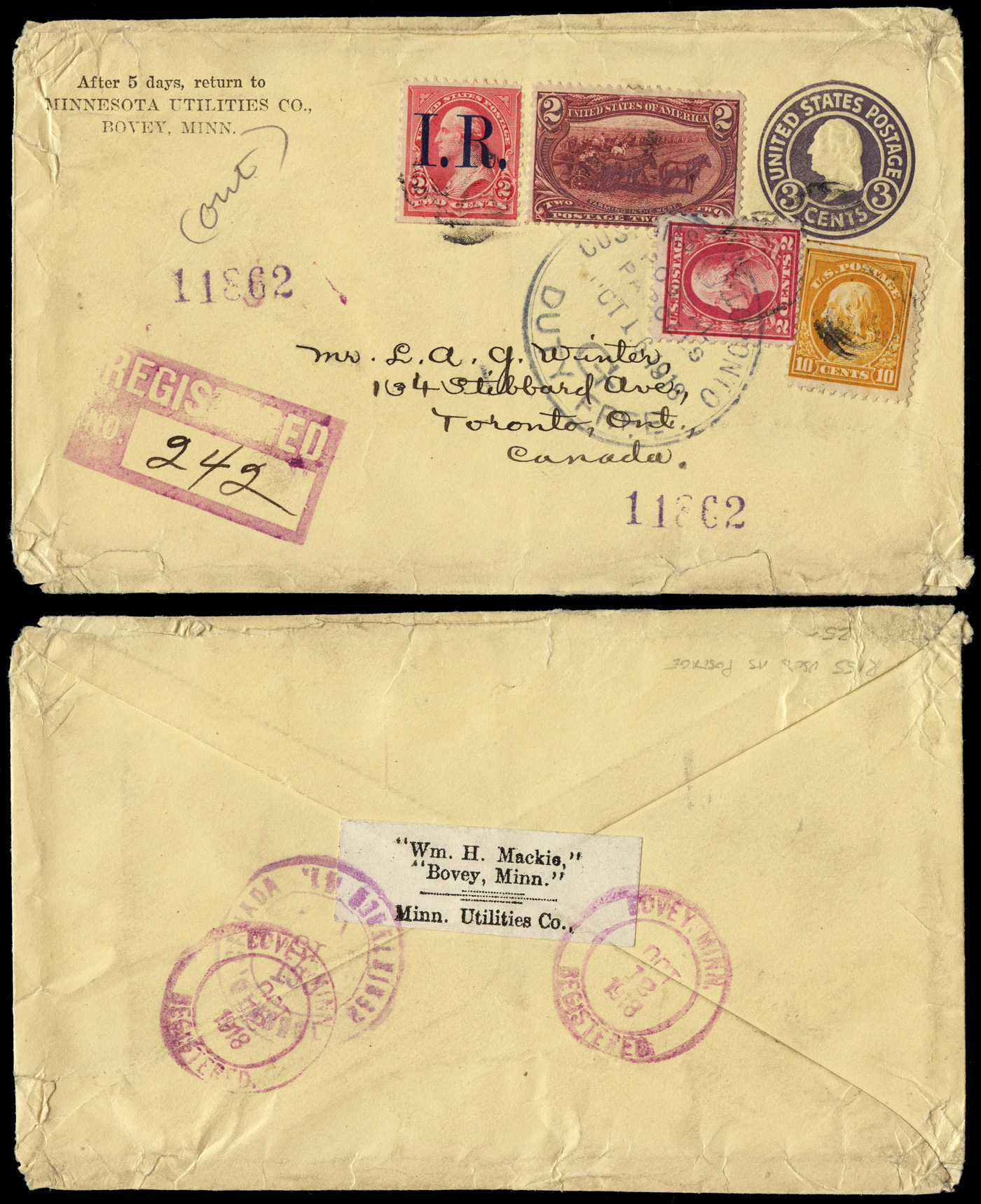 17. 2-cent battleship documentary on a lovely 1898 advertising cover with hammered cancel.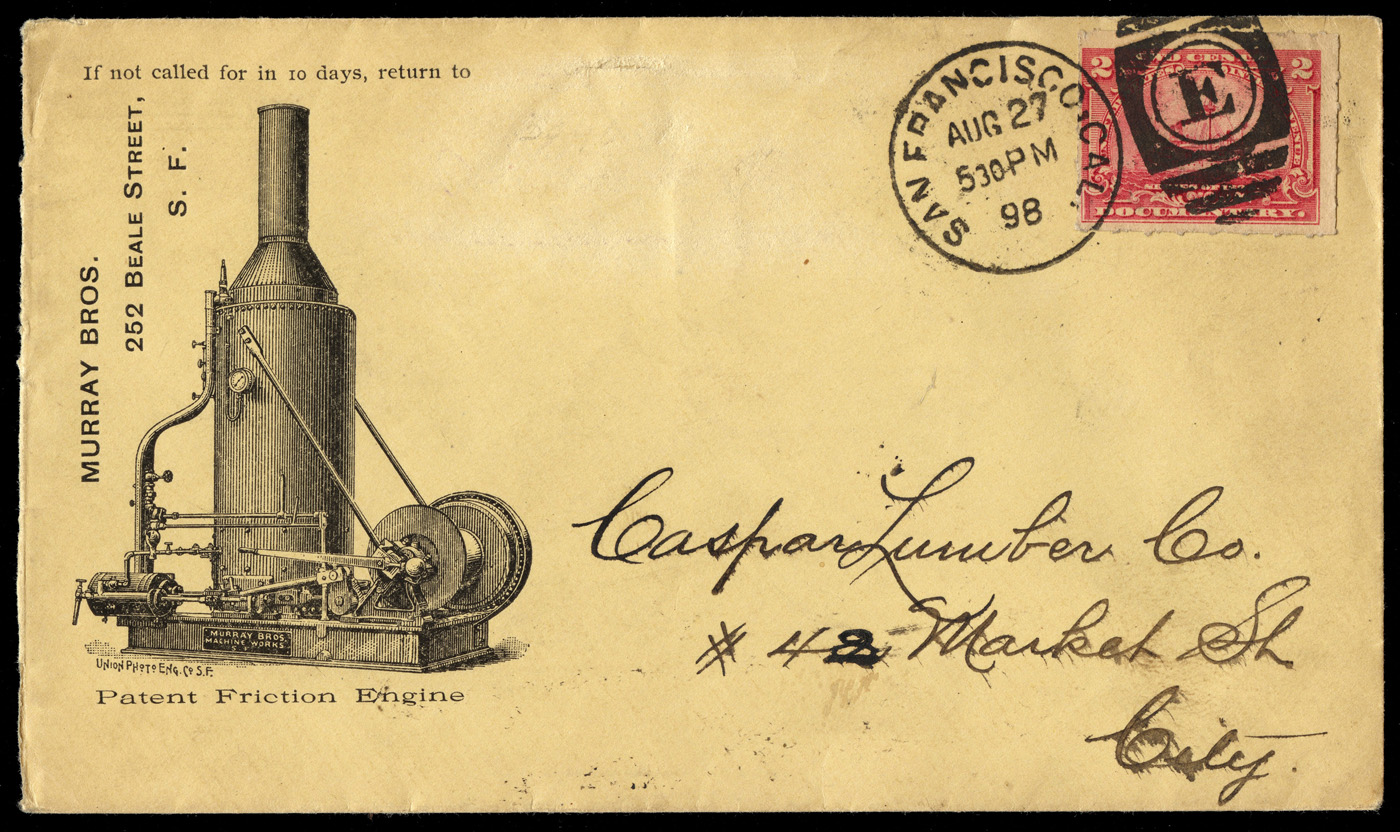 And lastly:
18. One that I paid dearly for, at over twice high estimate from the recent Schuyler Rumsey auction, but one I just had to have, as it fits with several others I have. Horizontal pair of 1-cent battleship documentaries with perfectly placed crisply struck cancel, on an all-over flag Spanish American War patriotic cover.
Examples of my other Spanish American War patriotic revenue items:
http://goscf.com/t/54878