I'm taking both of these to Chicagopex to have Eric and Richard look at these before spending the money to send to the PF. Just based on catalog values and scarcity, the odds are against them, but these have the correct color, and impression. They're the best candidates for R48d I've seen to date.
Pencil notations are not mine. USB microscope closeups after each stamp.
First stamp. Also has a doubled bottom frame line.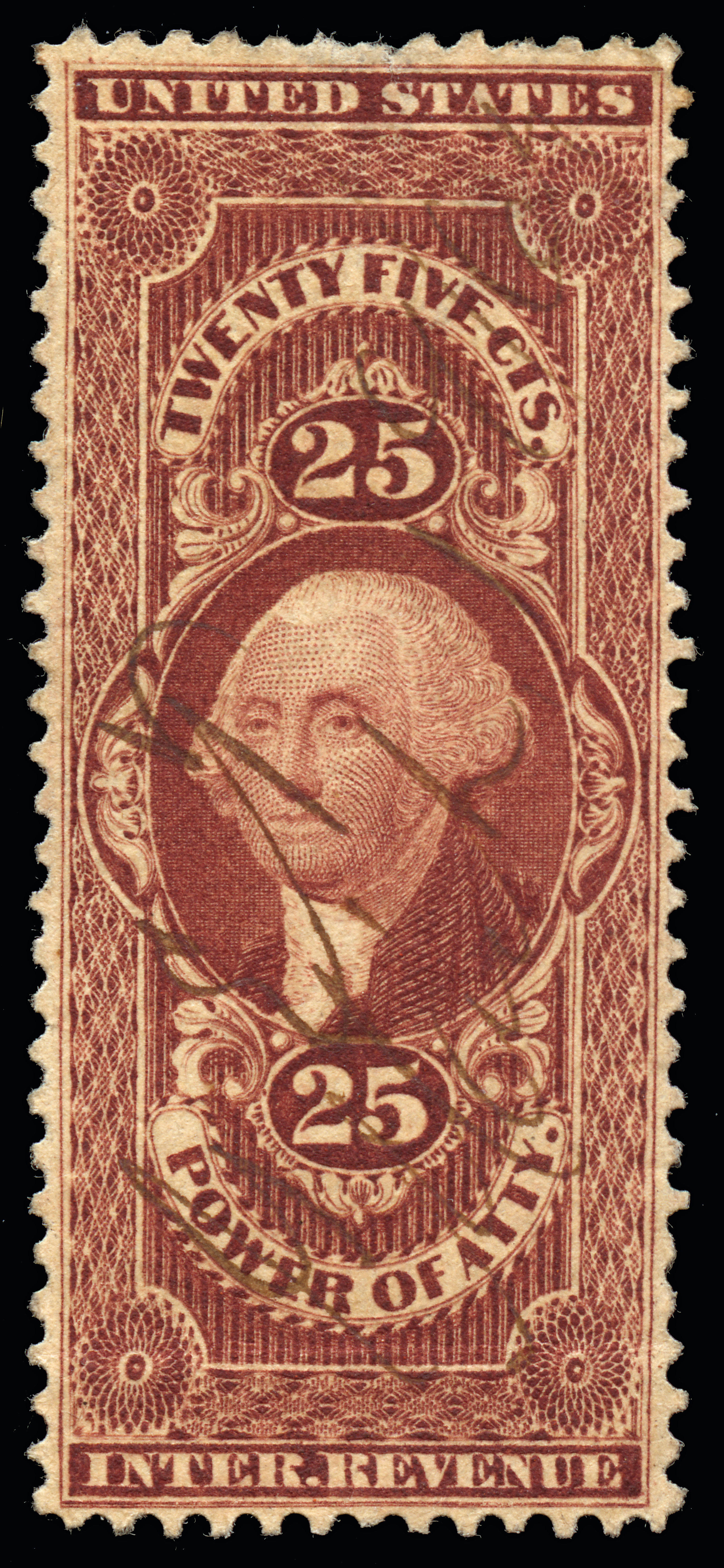 Second stamp.