The vast majority of what I obtained at CHICAGOPEX were documents, so I'm getting the stamps out of the way first. Quite a few have been relegated to the "flip" pile, so these are only the intended keepers out of the bunch.
A lovely violet shade of R52c, more vibrant than one usually sees.
A nice 1863 red handstamp cancel.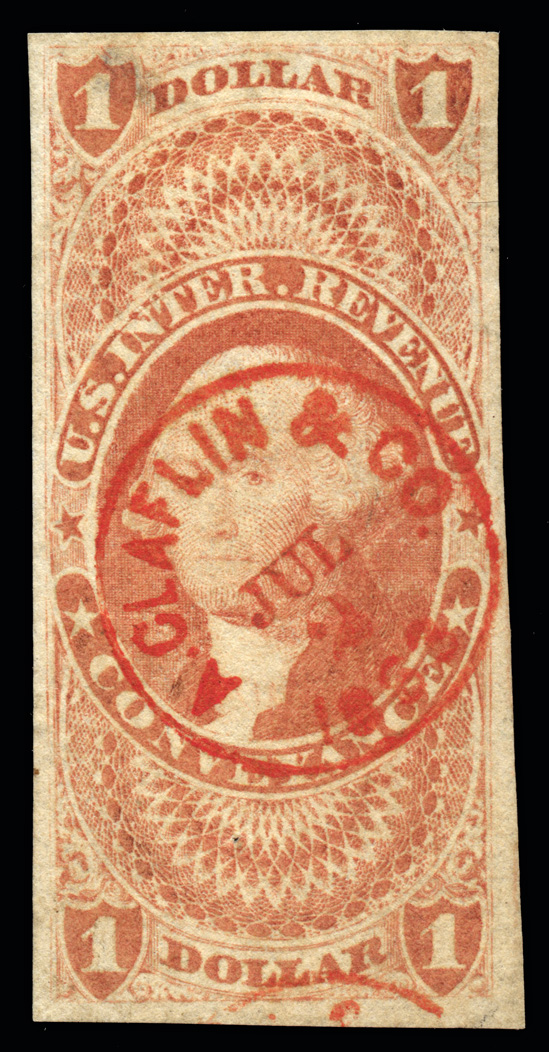 An indeterminate blue-green handstamp cancel on R78a.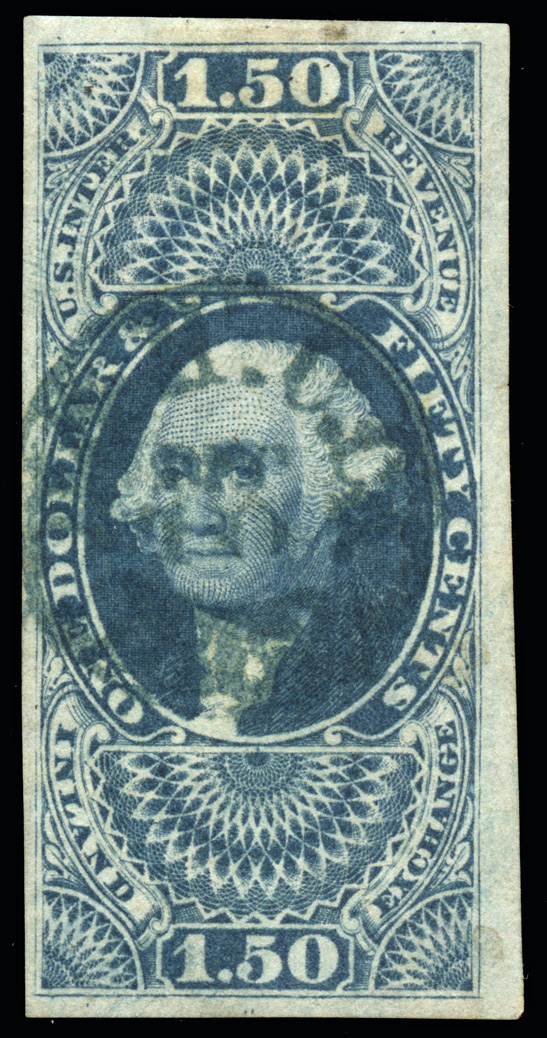 A couple of 2nd issue 70 centers with handstmp cancels.
An inking/plate anomaly at lower left.
A double transfer on R53c.
A double transfer on R18c across the top and down the right side.
There are a myriad of plate positions of R27 that exhibit varying levels of double transfer. This is one of the more dramatic, showing severe doubling all across the bottom lettering and in the lettering at left.
This is one I've been searching for quite some time. The stamp is a bit mangled, but you can see the long plate scratch at left.
Another plate variety I was missing, doubled frame line at bottom.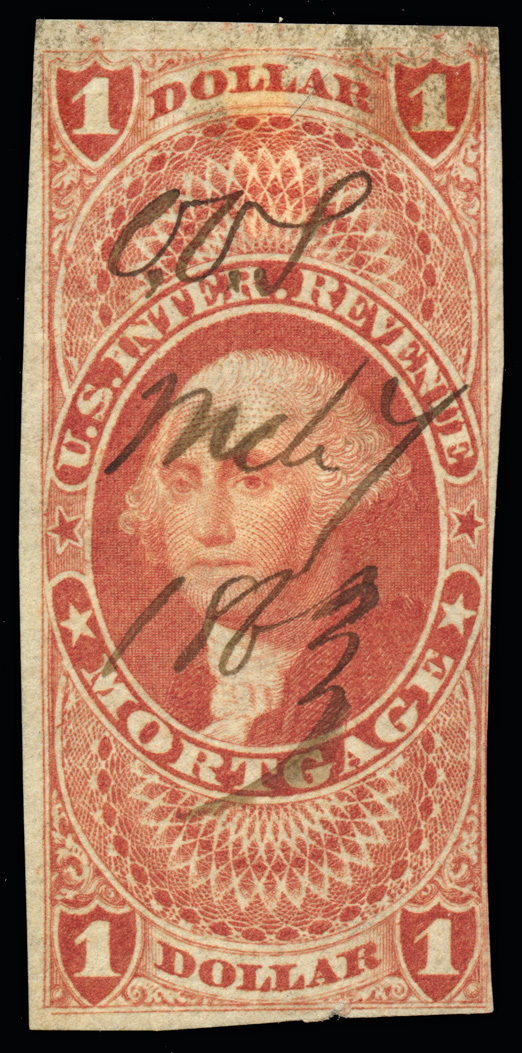 And on to some cancels...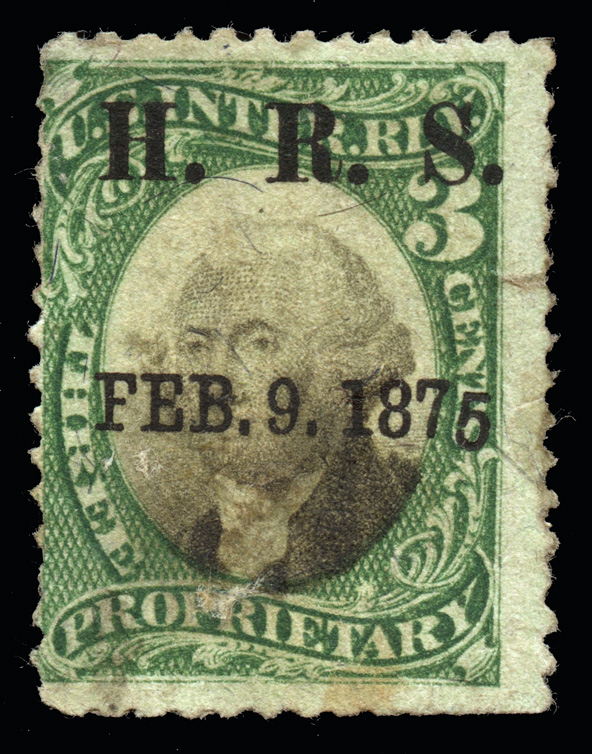 Not sure what the proper orientation of this cancel is supposed to be.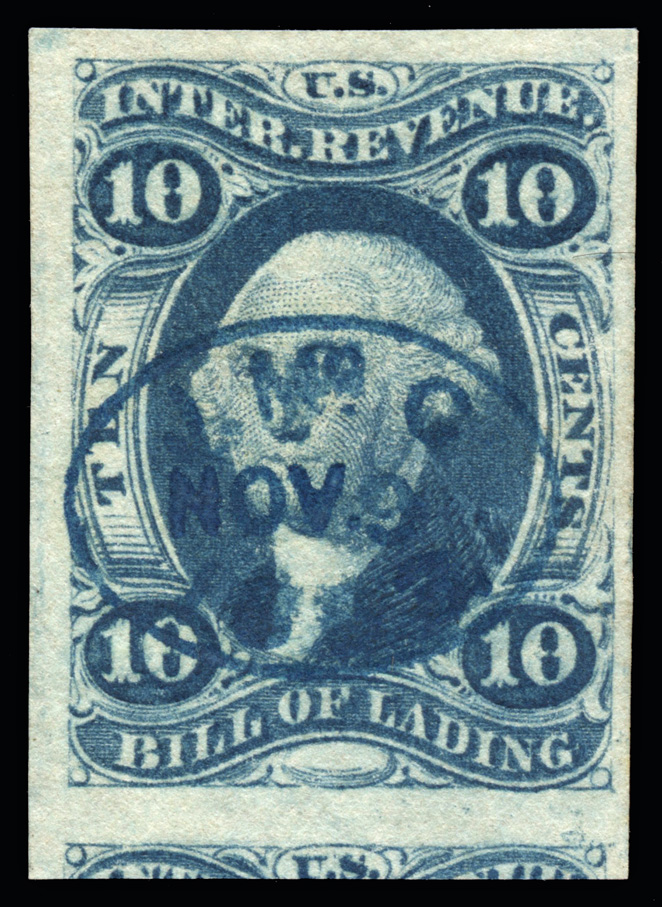 Unattributed manuscript insurance company cancel. Couldn't find it in Tolman.
Nantucket Mutual Fire Insurance Co.
National Metropolitan Fire Insurance Co.
Norfolk Mutual Fire Insurance Co.
I've seen this Wenderoth & Taylor photographer cancel on smaller denominations, but this is the first time I've seen it on a 5-cent stamp.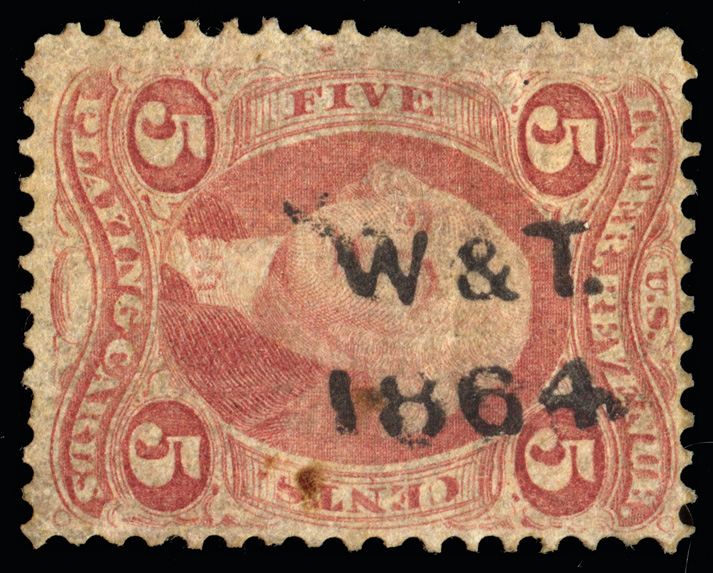 I wish I had the full document for this one.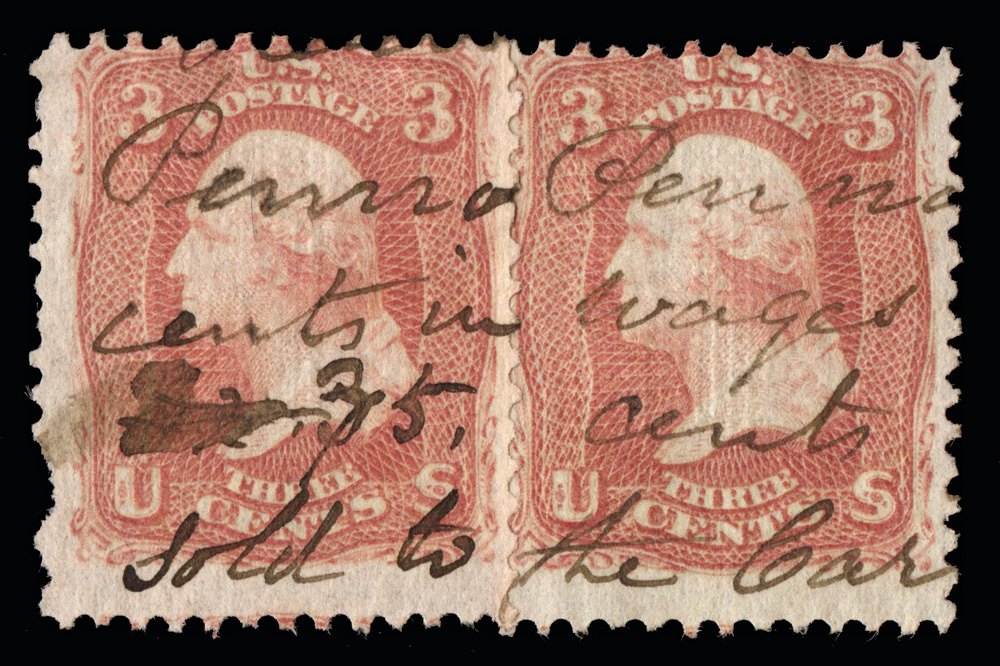 I believe this is "Colorado Cabinet Co."
Michigan Central Railroad on a reconstructed strip of 3.
Date line canceled in gilt ink; very unusual.
Transamerica Revenues?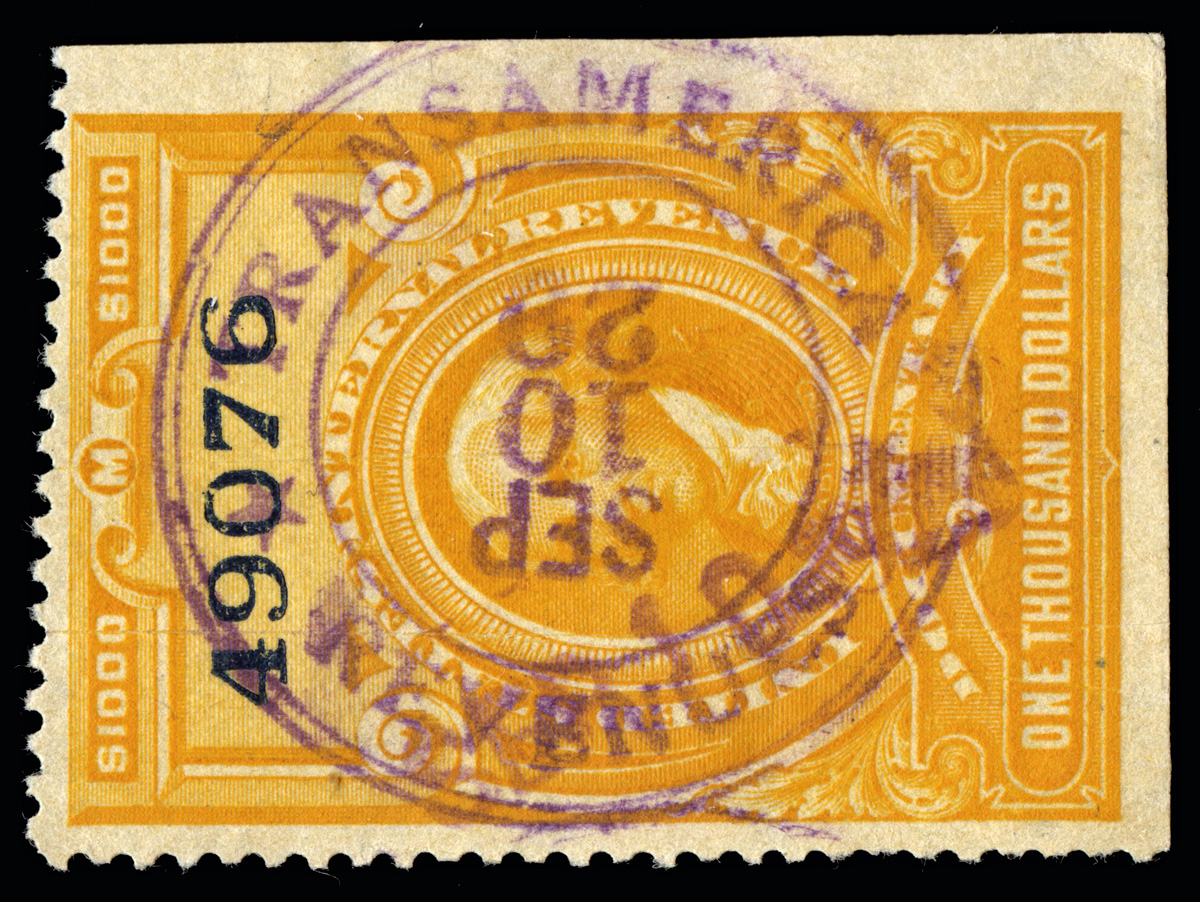 I've seen this cancel before, but I can't recall the attribution. Anyone?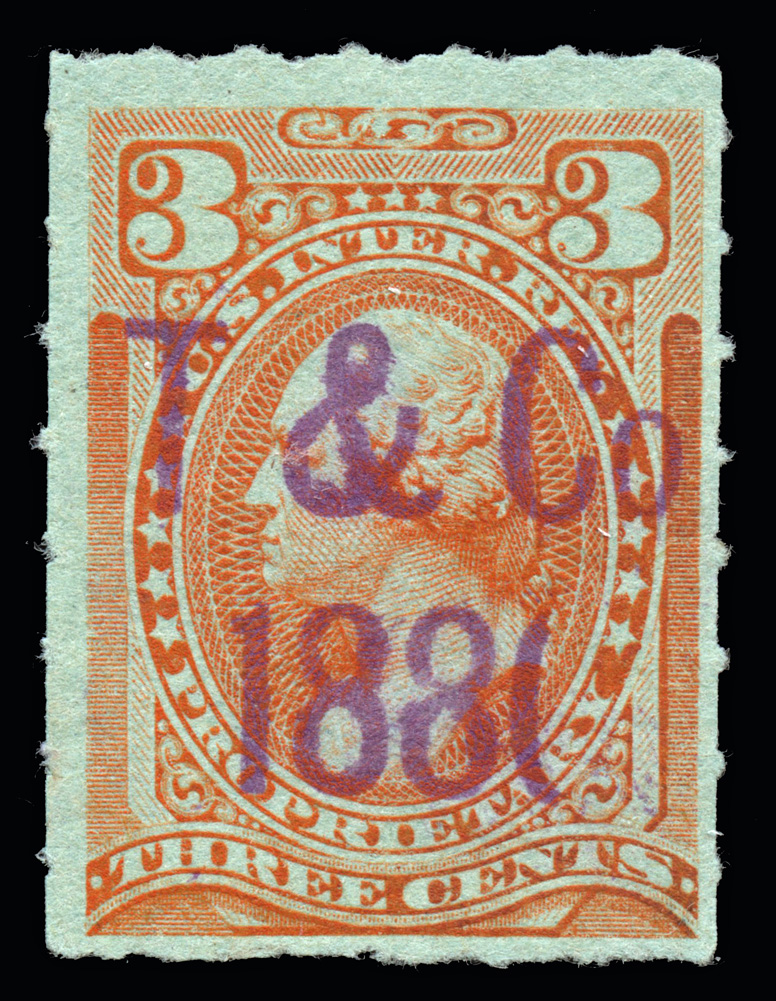 Somebody was REALLY meticulous in wanting to make sure they were using the proper revenue stamp type, even though it was no longer required by law.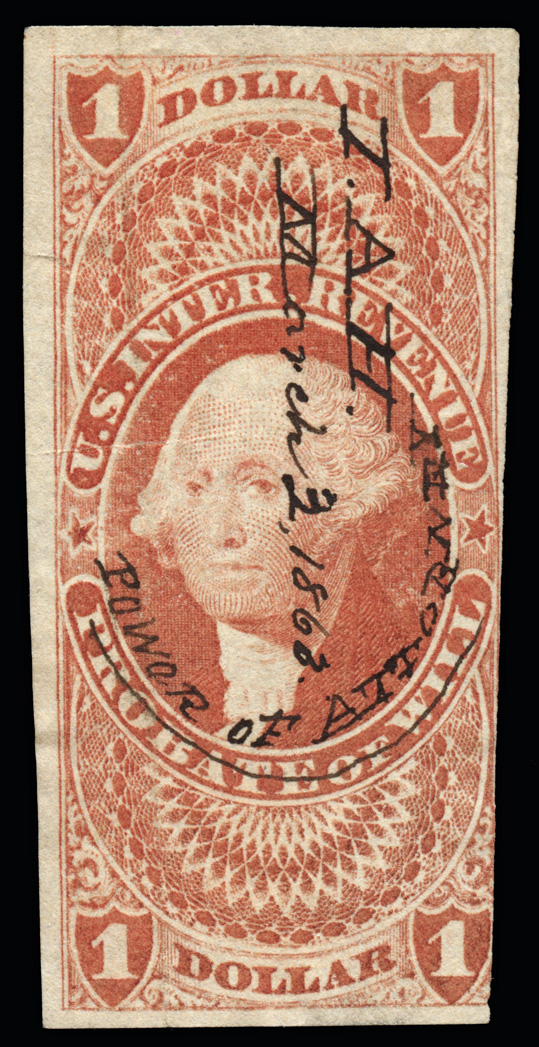 And the last 2 slightly bigger ticket items.
This is cut canceled, but still attractive. A cost-effective way to fill the RD64 spot in the album.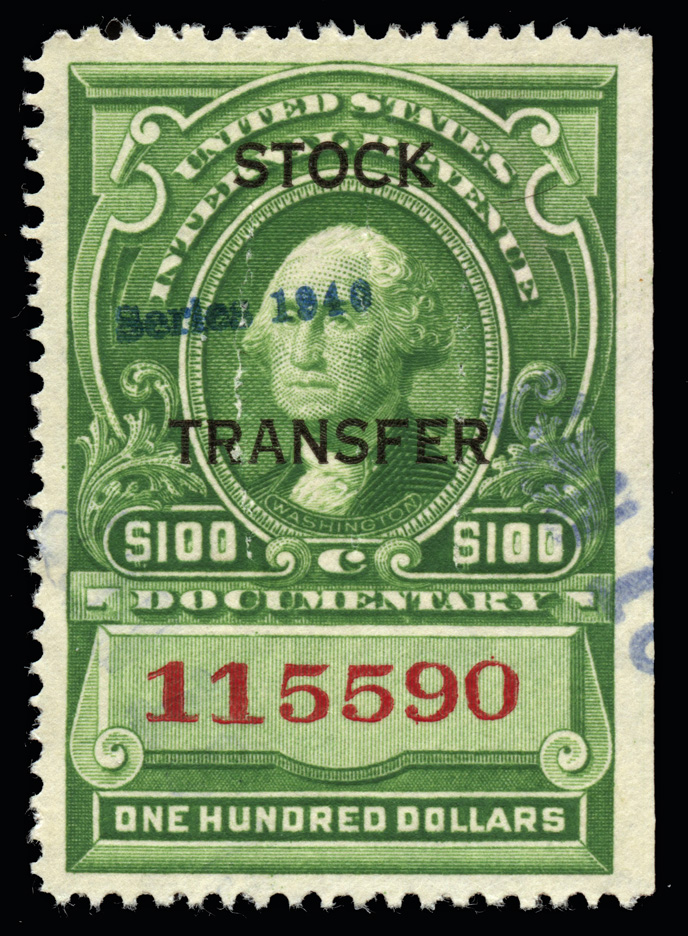 Unquestionably genuine R102A, the grommet gives it some character. A (comparatively) cheap spacefiller.