Here's an interesting one I received recently: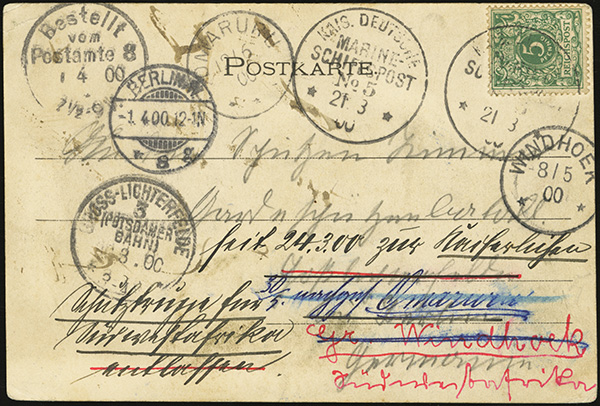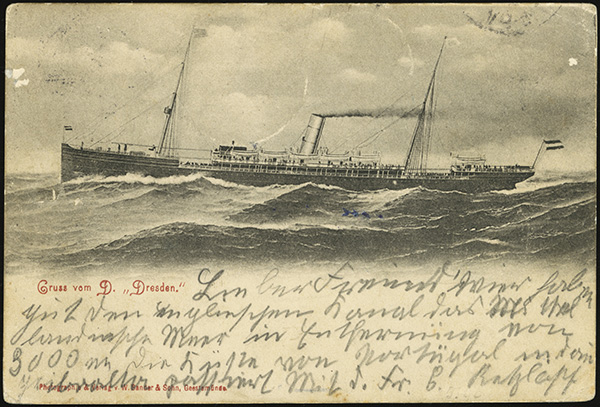 The card was mailed from on-board the steamship
Dresden
of the Norddeutscher Lloyd while en-route from Wilhelmshaven, Germany, to the East Africa Station in Hong Kong. At the time of mailing, it was off Port Said, Egypt.
The message translates roughly as follows:
Quote:
Dear friend! We passed well the English Channel, the Mediterranean Sea, and at a distance of 3000m, the coast of Portugal and then Gibraltar. Mrs. C. Retzlosch
What makes this card really interesting, however, is the routing. It initially received the MSP 5 cancel then used on-board the
Dresden
.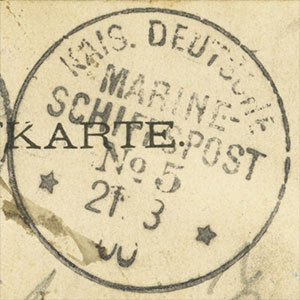 The card was addressed to Schützen (infantryman) Zimmer of the Gardeschützenbataillon (Guards Rifles Battalion), in Berlin. It was transported via the Gross-Lichterfelde Potsdam Railroad, through Potsdam (SW of Berlin) to the Berlin W 8 post office.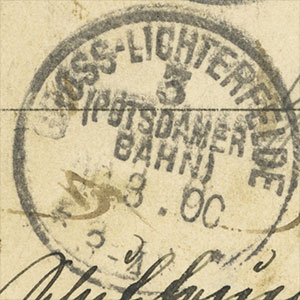 It arrived in Berlin on 1 April 1900.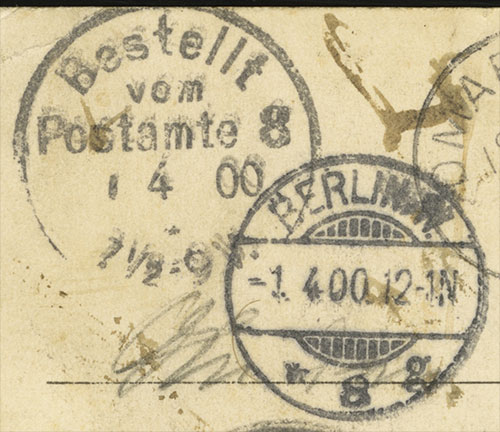 By that time, however, Schützen Zimmer was no longer there. According to the dark black handwriting, on 24 March 1900, he was sent to German Southwest Africa to serve with the Kaiserlichen Schutztruppe, the German Colonial Armed Forces.
The red handwriting shows the card was forwarded to "Gr. Windhoek, Südwestafrika" (Greater Windhoek, German Southwest Africa), where it arrived on 8 May 1900.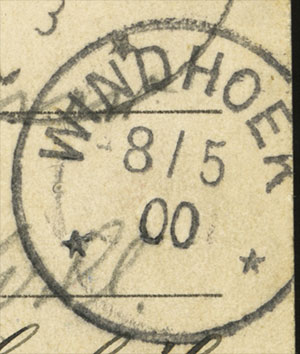 In Windhoek, the blue handwriting was added, noting that Schützen Zimmer had been sent to Omaruru, German Southwest Africa, on 30 May 1900. The card was forwarded to Omaruru, where it finally arrived on 12 June 1900.