If you are looking for a more affordable Mauritius collection, consider the King George VI issues. There are two sets. The 1938 keyplate issues (like the Leeward Islands) and the 1950 pictorial set.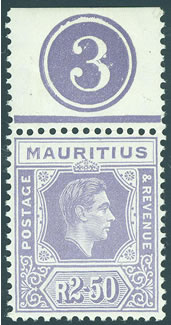 The keyplates are very collectable and offer a wide range from simply collecting the basic values, to trying to find all of the printings. There are perforation varieties, color varieties, and three head dies to look for. So something for everyone.
If you are interested in the Mauritius KGVI stamps, I have posted my collection which attempts to find all of the printings on this web page.
http://www.kgvistamps.com/PageScans...auritius.htm