I'm having a hard time determining the criteria for when a sight draft document would have two taxable transactions vs. having only one. The difference isn't immediately obvious to me.
The vast majority of sight drafts in my collection have only a single tax stamp on them, but several have two, canceled by different parties, so presumably the second transaction has to do with the payment of the debt... but why then doesn't this apply to all sight drafts? Why just certain ones?
Some examples:
1. May & Senders paying the FNB of Albany, OR with funds on deposit in the account of Albany Woolen Mills in Albany. Single taxable transaction.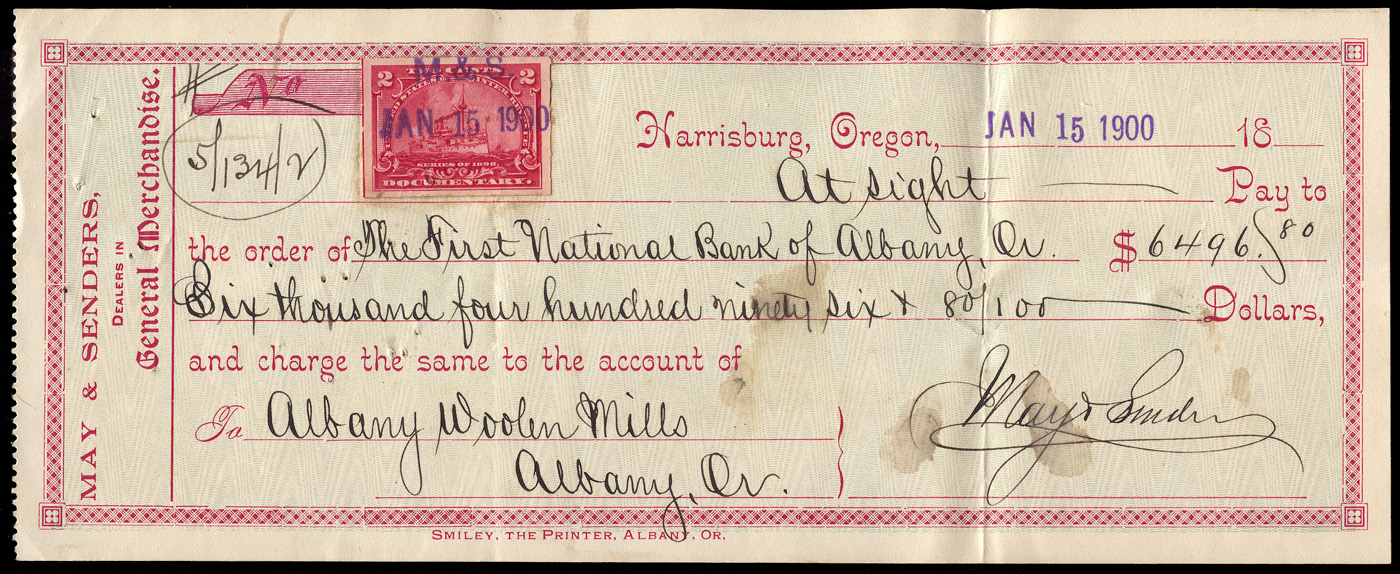 2. The Juan F. Portuondo Cigar Manufacturing Co. paying the Canandaigua National Bank with funds on deposit in the account of the A.D. ???? Co. Single taxable transaction.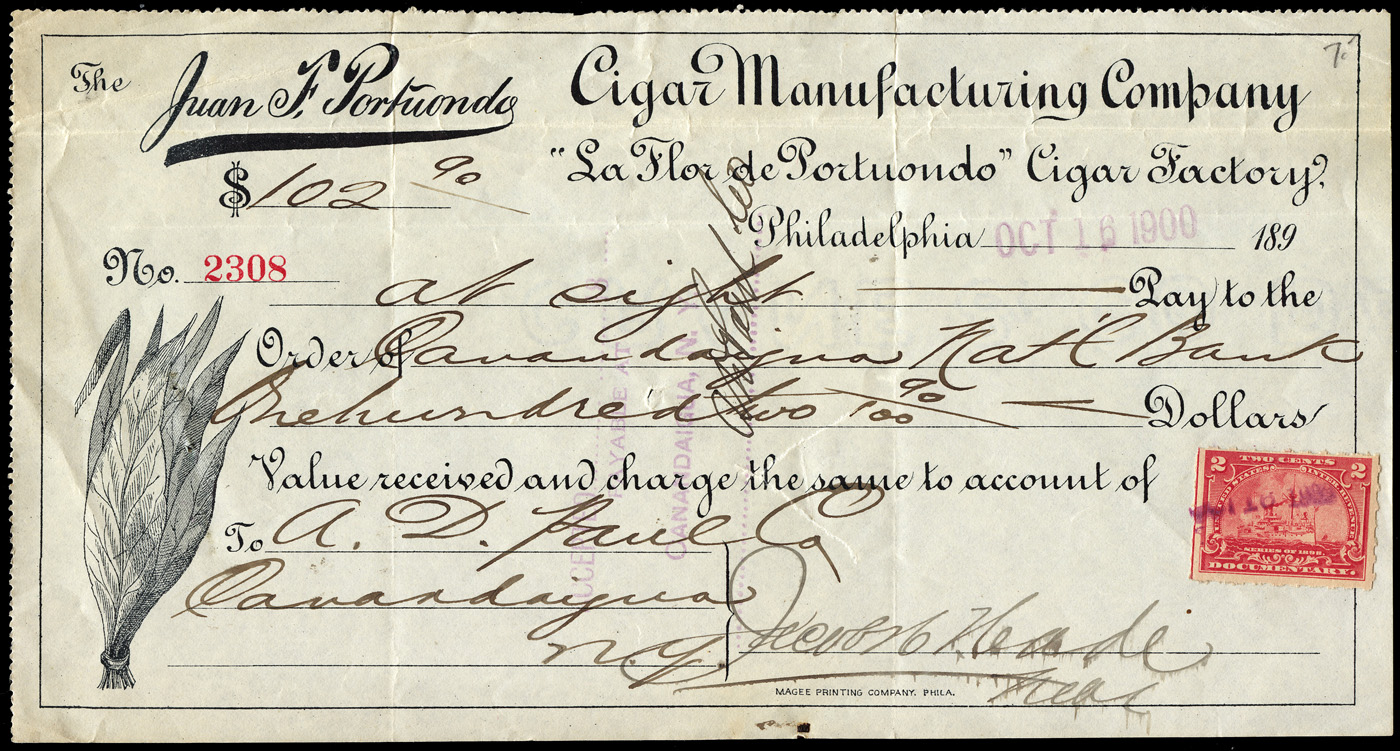 3. Reynolds Brothers in TOledo, OH paying J.M. Spencee with funds on deposit with Mark Shultis in Boston, MA. Two transactions, one when originated, and one when paid. Why?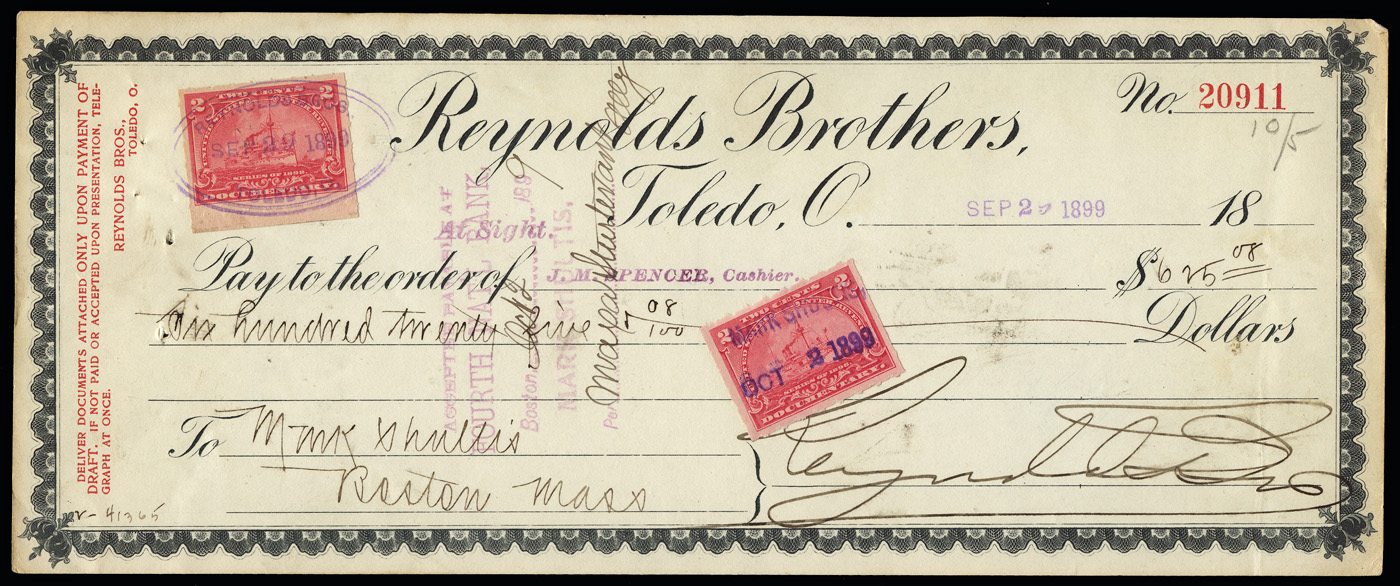 What makes #3 different from #1 and #2 in terms of taxable transactions? Me no gets.