Back in the good old days you'd get a stamp with your tobacco purchase. Neat huh? I got this first one back in the '80s while at sea in international waters.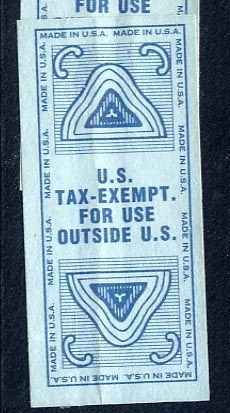 Here's a couple from Holland exported to the U.S..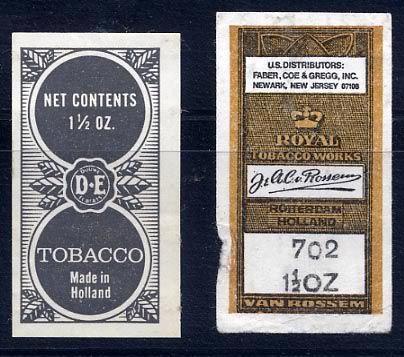 This is an example of your classic U.S. tobacco tax stamp. It's been canceled "6th district of Calif.".
A U.S. cigarette tax stamp.
A U.S. Snuff tax stamp.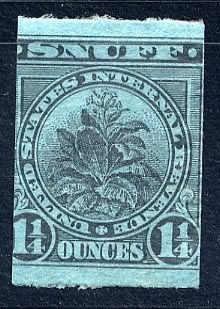 And finally some state cigarette tax stamps.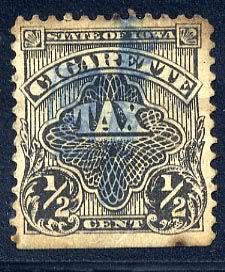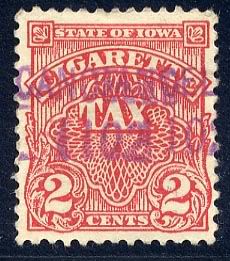 OG