After a round trip from Arizona to here, and back again, my auction winnings finally arrived.
First, for my plate variety collection, an R116 with bold foreign entry of the 70c at top (the round semicircles at left and right sides of top ribbon).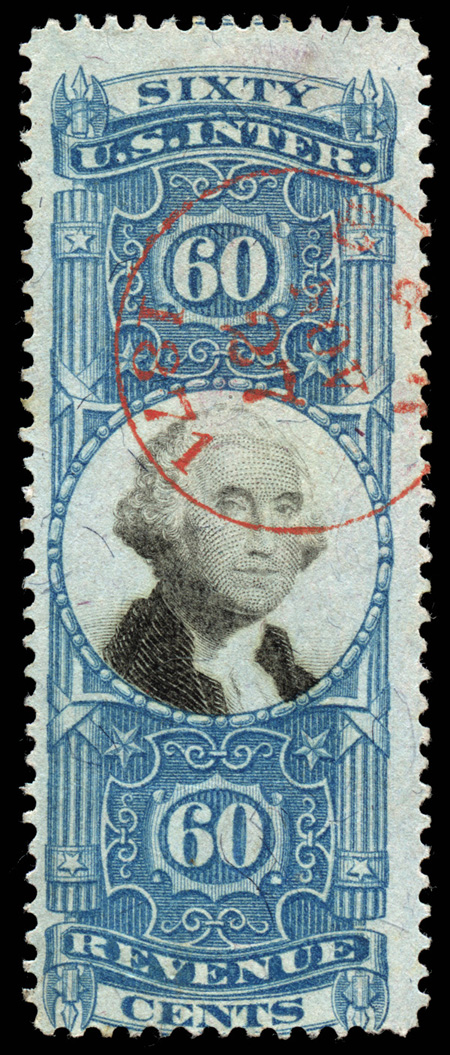 One for my illegal usage collection, spectactular cancel.
And lastly, a small document I've lusted over ever since I first saw it years ago while browsing the Cunliffe collection auction on SAN. I didn't think I would see it again on the market.