Very nice strike, and also very interesting, Ken.
Based on your image, I initially thought that my example below could be a partial strike that was misattributed by the seller (Eric Jackson)... either that or there are multiple versions of this cancel. I'm now thinking it could be the latter as when you look at the "L" in mine vs. the "U" in yours, that yours has a curved edge at right where mine has a hard edged serif.
It was attributed to Albert L. Calder in Providence, Rhode Island.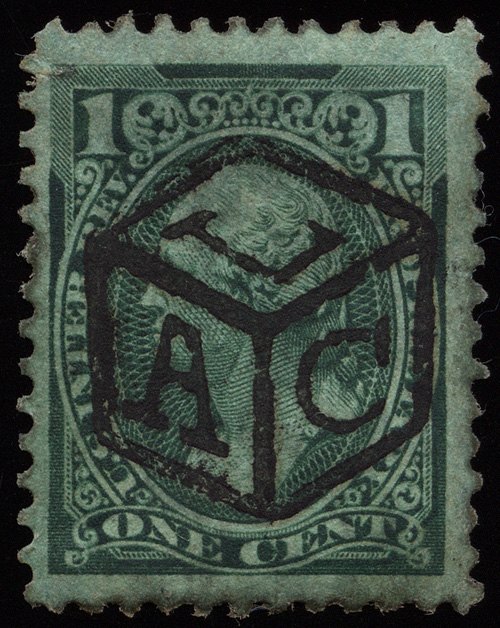 Your example rotated to match: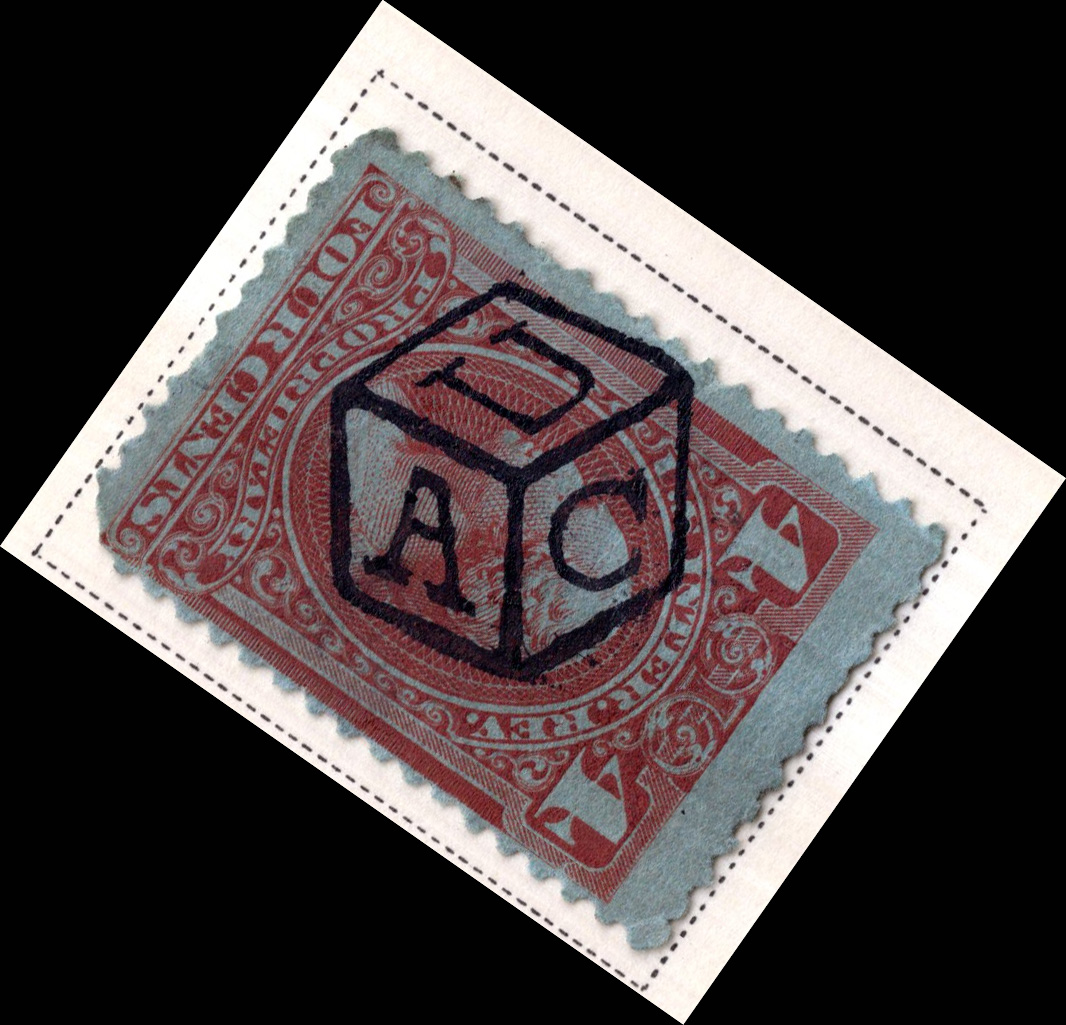 EDIT: It looks like I have another example showing A-L-C: