In June 1911, the German postal authority officially authorized the opening of a post office in Namatanai, a small village on the island of Neu Mecklenburg, Deutsch-Neuguinea (present-day island of New Ireland, Papua New Guinea).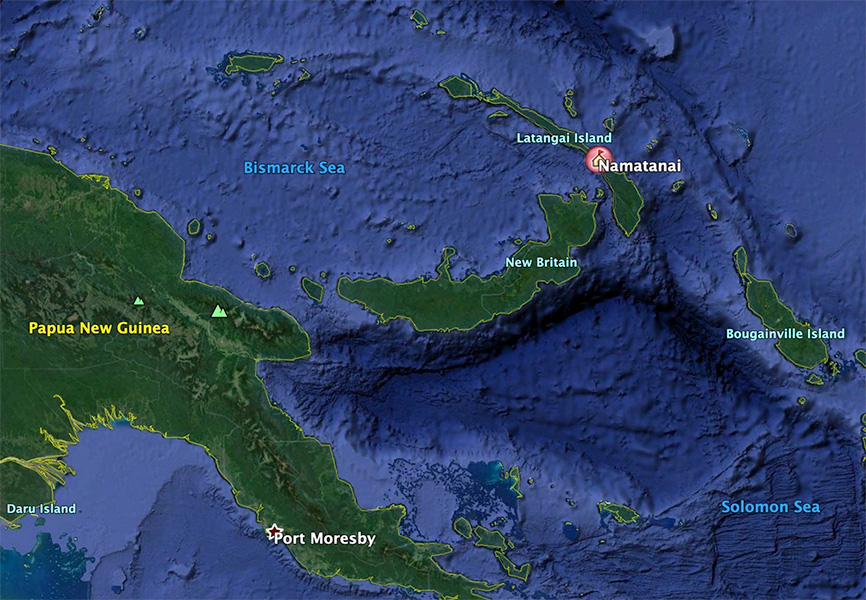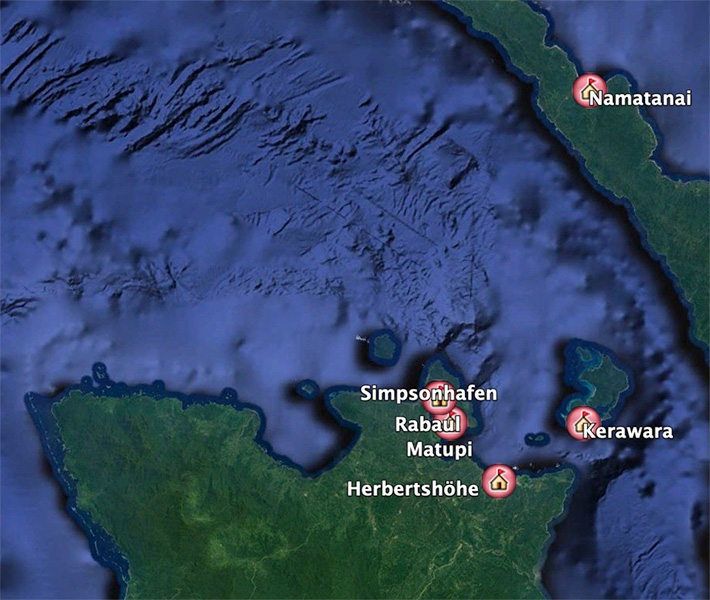 A canceller was created and shipped aboard the steamer
Ziethen
, which departed Bremen on 30 August 1911.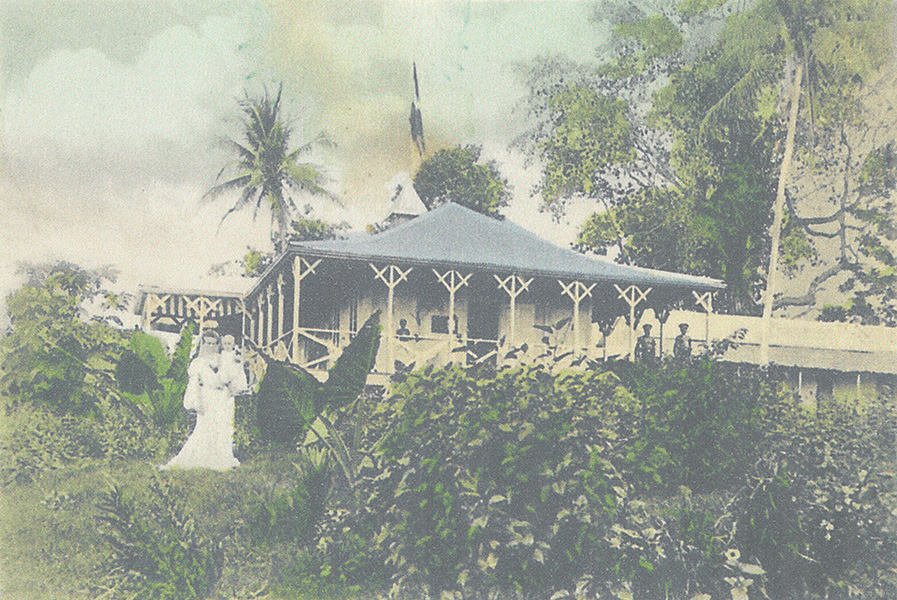 Namatanai Post Office
The post office opened on 11 September 1911, but the steamer carrying the canceller did not arrive until sometime in October or November 1911 (the earliest known use of the canceller is 5 December 1911). The question of what was used in the intervening 3 months has never been adequately answered.
However, manuscript cancellations form the period are known. According to the attached article from the September 1997 issue of
Vorläufer
(the journal of the German Colonies Collectors Group), five manuscript cancellations are known to exist, though the fifth is almost certainly a forgery.

Three of the stamps bear a manuscript "X" with the placename and date. They are likely from a single cover on a single date, and are likely philatelic (the Postmaster at Namatanai was a philatelist). The fourth bears a manuscript cancellation and a Rabaul cancel. Of the four "legitimate" copies, this one is most likely to be genuine, as the mail was known to have been routed to Rabaul from Namatanai, and could have been expected to have received a Rabaul cancel. Regardless, all four have identical handwriting, which would seem to indicate that all four are contemporaneous.
I'm now the proud owner of the fourth copy.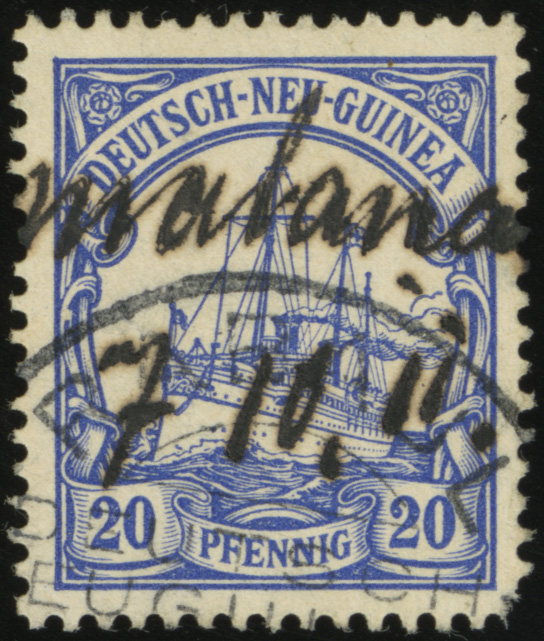 And here it is on the album page.
Click to enlarge
Vorläufer excerpt
.