I've decided to get rid of some of my excess philatelic literature, and I thought it would be fun to make it into a contest for SCF members. You can get some free stuff, and learn a little about German stamps in the process! Total prizes available are
26 books
with a current retail value of about $650, including many brand new, never used items.
I will cover the cost of postage as well.
So, here are the basics. When I created the latest version of my website, I needed a German-stamp-related photo for the homepage. As I don't have my complete stamp collection with me in Japan, I took what I could find among the spares I had with me, put them on a scanner, and created this photo: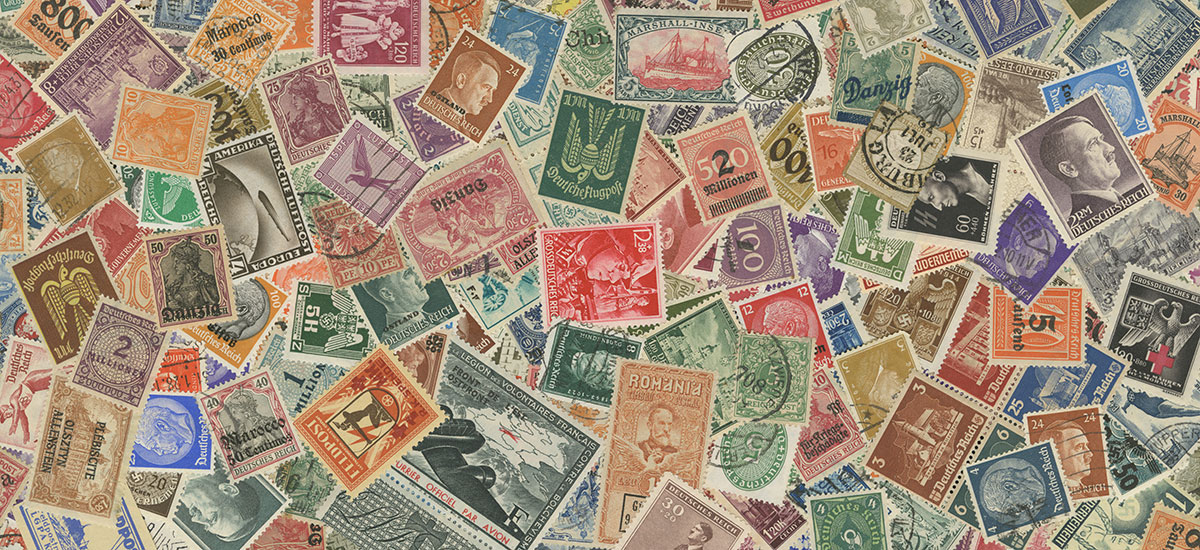 The challenge for you, should you choose to accept it, is to identify as many stamps in the photo as you can.
I compiled a master list of 161 identifiable stamps in this scan. Some are easy because they're clearly visible. Some are ridiculously, ridiculously difficult because there is so little to work with. There are a handful that I had trouble identifying, even though I had the stamps in a pile in front of me. Had to make it a challenge! They are
NOT
the exact stamps shown throughout my website, so don't try to rely on individual identifiers such as a short perf, a spot on the stamp, etc. Focus on the design.
The complete rules, a numbered copy of the photo, and submission form are
here
. There's also a link to a much larger-quality copy of the photo, as some of the stamps will require examination in a larger photo to have any chance.
A quick overview of the rules:
1. You must be an SCF user with at least 50 posts to participate.
2. Only 1 submission per user.
3. The form to submit your entry is on the contest page linked above. It doesn't have a "draft" function, so I recommend working off some other document / pen & paper, then pasting into the form when ready to submit.
4.  For the Issuing Authority, your best bet is to use the names I use on my site, which are Michel's.  For example, Scott lists Ostland under Russia, while Michel catalogs it on its own as Ostland.  For the purposes of this quiz, Ostland would be the better answer. If I have to work to check your answer, you risk me not being able to verify your answer and give you credit.
5. For catalog numbers, as Michel is used throughout my site, Michel's the way to go, unless there is no Michel number.  If you use Scott or SG, it may not count, as I don't have the resources to verify many of the Scott/SG numbers.
6. Only 1 guess per stamp.  If you answer something like "either Germany Michel 71 or Germany Michel 86", the answer won't count.
By way of example only, answers should something look like this —
1. Germany - Michel 45;
2. General Government Official - Michel 12;
... etc. (Those aren't the correct answers for #1 and #2, BTW).
As to the prizes:
7.  Prizes are shown
here
. The winner will get his/her choice of prizes.  2nd place will get second choice, 3rd place will get third choice, etc.  If, at any time, an eligible prize recipient doesn't see anything he/she would like from the prize list, I'll see if I can come up with some stamps to give out, though again, my options are limited in that regard since I don't have my complete collection with me in Japan.
As to the scoring, it's generally 1 point per correct answer. But, because there are a few stamps shown that aren't listed anywhere else on my website, I added a few bonuses:
1. Stamps with 
white identifiers
 can be found on my site — maybe not the exact stamp shown, but the same issue per the catalog.  For each correct answer, 
1 point
.
2.  Stamps with 
yellow identifiers
 are within the collecting limits of my site (Germany and related areas, 1872-1945), but are not shown on the site because I haven't built their pages yet.  You might have to work a little off-site to find these, so, for each correct answer, 
2 points
.
3.  The one stamp with a 
blue identifier
 is from within the collecting limits of my site (Germany and related areas, 1872-1945), but is not shown on my website or listed in any catalog, as far as I know.  For identifying the collecting area and, instead of a catalog number, a short description of what it is (for example, "postage due from Danzig"), 
3 points
.
4.  There are some stamps for which it is not possible to get the exact catalog number without guessing — for example, if two stamps differ only in watermark, or if a stamp is an overprint, but the overprint isn't visible because it's covered in the photo by another stamp.  Because I have the original stamps used to generate the photo, I know what the actual stamp is, and I have made a list for scoring purposes of viable alternate answers that I might expect users to give based on the visible portions.
For example, if you were to see this portion of this stamp: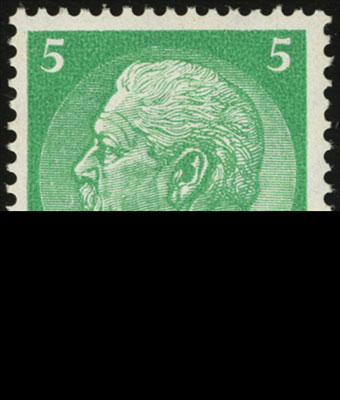 You wouldn't be able to tell which of these four stamps it actually was:

For these, if you guess the actual stamp correctly, 
1 point
.  If you guess the catalog number of one of the viable alternates, partial credit of 
1/2 point
.
So for those who are bored and would like the chance at some free stuff, give it a try. Deadline to submit an entry is noon forum time, 31 May 2020.
One tip — the ability to
search my collection
by color, face value, etc., will aid you greatly.
Good luck.