This will be a long rambling missive, with no real point other than to provide some insight/perspective and fodder for discussion regarding online shopping, techniques, thought processes, etc.
Given where the country/world is right now with the lack of stamp shows, face-to-face dealings, and in-person live auctions, more and more people are having to make buying or bidding decisions based upon only seeing part of a lot, one or two representative images, or sometimes just a text description. It may be new to people used to conducting business in person, able to peruse/examine material before bidding or buying, but this is what online commerce has been like for a long time, and the dynamic isn't always the same as in-person transactions.
Before I begin, a disclaimer: None of what I write should be construed as advice or recommendation. We all have different risk tolerances, budgets, levels of knowledge, and personal buying/bidding preferences. Do what is comfortable for you based upon your specific personal situation, not based on what some dummy on an Internet forum says.
I've always been a dumpster diver when it comes to collectibles: stamps, before that world coins, before that sports cards, and before that silver- and bronze-age comics. I'm more likely to buy a bulk lot or collection for the fun of discovering what's in it than to take a catalog-number-specific list to a dealer to fill in album spots. It's all about the thrill of the hunt; seeking and discovering is frequently more fulfilling for me than owning.
Adopting this mindset means that you have to have a certain tolerance for risk and be willing to accept a certain amount of failure. If you take chances on partially/mostly uncertain or undisclosed lots, you're not going to "win" every time. Anyone who ever takes a chance on lots that claims they have a 1.000 batting average is lying. Of course people don't post their failures publicly... you only get to read about the success stories, which presents a skewed picture. I'm guilty of this myself. You see me posting about the great things I've found/bought, but you don't see me posting when I screwed the pooch.
It's happened more times than I can count... you can't get mired in individual failures; you hope that in the long term, the wins surpass the losses enough to make the process worthwhile. If they're not, maybe it's time to reassess your approach.
So a sequence of
eBay
lots last week resulted in a myriad of evaluations, decisions, and approaches, and I thought I'd showcase them and walk through my decisionmaking process.
While my specialty is U.S. revenues, I'll buy darned near anything if I can afford it and I find it interesting or I think I can turn a buck on it. I have a number of complicated
eBay
searches with multiple boolean flags and keywords that I keep bookmarked to run on a regular basis, that are likely to turn up certain types of lots I might find interesting.
The search results included an initially nondescript 4-volume first day cover collection for $75 + $50 Priority Mail shipping Buy-It-Now with Best Offer. FDCs???? They're a dime a dozen, right? Well... not necessarily. It all depends on the era, the stamps, and the cachets. I bought an FDC collection of Collins handpainted covers a few years ago from Apfelbaum on a hunch that ended up turning into a windfall. At that point I decided to pay a little closer attention to FDCs, at least from a market perspective...
Anyway, back to this lot... there was no description, just 9 images. Not a whole lot to go on. So I'm left with the images, the seller's feedback, and history.
If a seller is one I'm not familiar with, I always first check their feedback comments, looking at ones received as a buyer, received as a seller, and just as importantly feedback left for others. If a seller *or buyer* is regularly receiving *or giving* negative or neutral feedback, that should be a warning to be very careful. Also, look through a seller's sold items to see if there are any patterns that emerge, either pro or con.
Here are the images: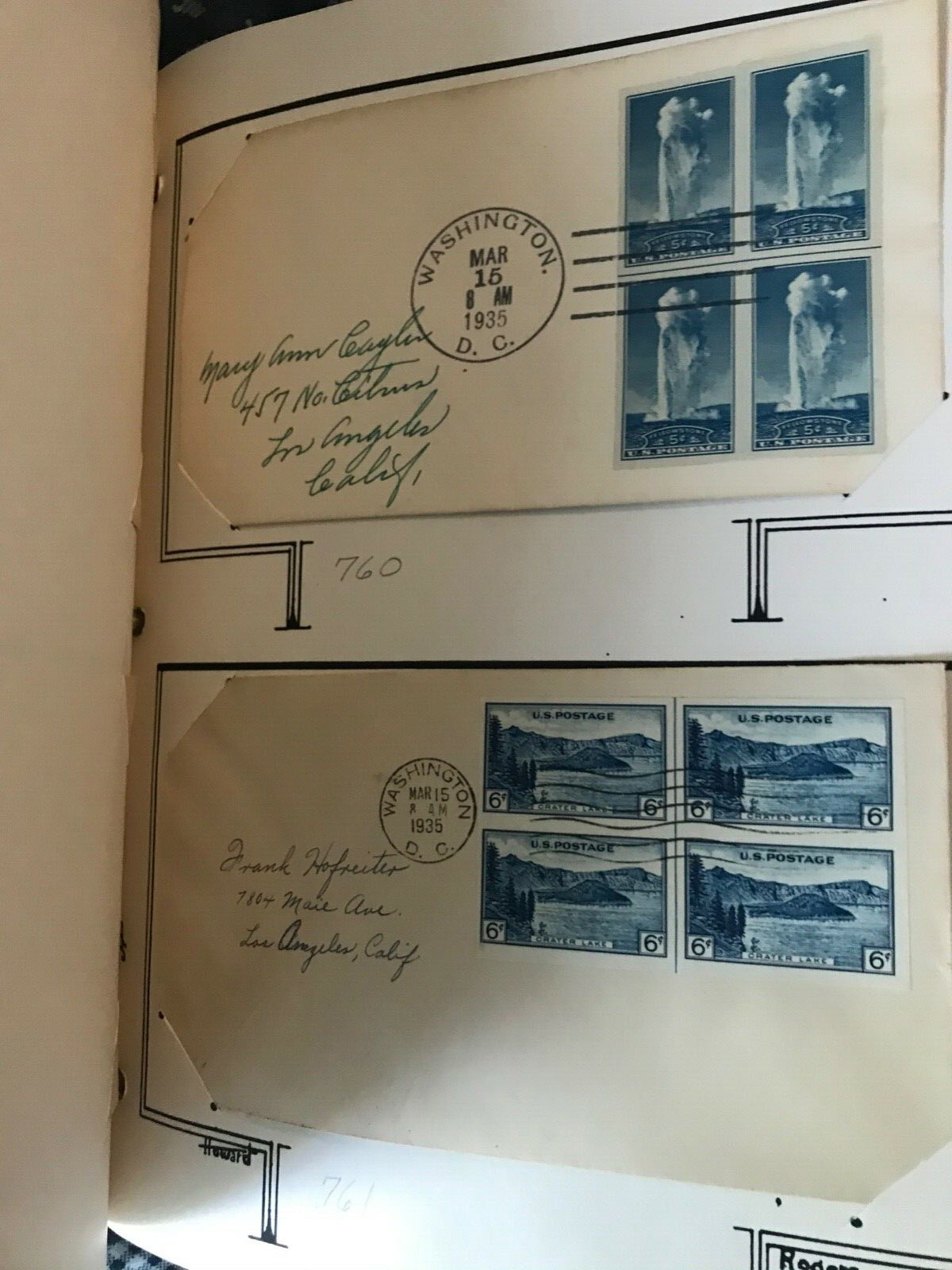 So it's clearly an incomplete collection. The representative images hint that there COULD be some worthwhile material in 2 of the 4 volumes, specifically the first FDC volume and the first stationery volume. But there are some red flags...
While the pictures *imply* a lofty catalog value, they use the term "book value". That sets off alarm bells to me. That's not a term that an experienced stamp collector would use. We use "Catalogue value", "market value", "Scott value" or other catalog references. "Book value" is used in some other collectible and noncollectible areas, but I never hear it with respect to stamps.
Also the buyer had never sold stamps before.
At the end of the day, I decided to buy. $125 isn't going to kill me if it fails, and there's enough potential based upon perceived quantity alone let alone quality that I should be able to recoup at least part of the expenditure.
So why didn't I message the seller asking for more pictures or a better description of the contents?
On
eBay
I very rarely ever contact sellers about the contents of a lot... specific questions about condition of individual items shown, definitely, but only worded in VERY general terms. With a traditional auction house I would inquire further, since the auction is on a specific date in the future.
However with
eBay
:
1. On Buy-It-Now listings timing can be critical (more on that later). Anyone could buy or offer on the lot while you're waiting for an answer, assuming the seller even does answer.
2. You potentially tip your hand to the seller that there might be more to the lot than meets the eye, thus causing them to research further and possibly pull the listing or raise the price.
3. When they do respond, they might post the response to the listing itself, thus informing all other prospective buyers the answers to the questions you asked.
Like it or not,
eBay
is a competition. You play your cards close to the vest.
So after assessing this lot, I looked at the other lots the same seller had to offer. The seller frequently would not use all of the 12 available picture slots even when the listing title or text could imply more pages than the number of images shown... so in the case of stamp page lots, is everything included shown or might there there be more unseen?
Dangerous question. For individual page lots, you have to set your bid/buy amount based primarily upon what you know is there, not what might be there... anything unshown is just bonus. You can allow for the possibility that there might be more, but the question to ask yourself is "If what shows up is only what is in the pictures, am I ok with that?" The mind has a tendency to "fill in the blanks", meaning that if we set X and set Z, but not set Y, we might hope or think that it should be included. Not the case... ESPECIALLY if set Y is of higher value or rarity than sets X and Z. There's probably a reason it's not shown: Occam's Razor.
Note: this applies to page lots and individual stamps, sets, etc. Binder/carton lots like the one above are a bit more of a gamble due to their very nature.
Next lot from this seller was a $25 lot of miscellaneous back of book. Again, just based upon quantity it was IMO worth buying. The 2 pages of M&M are likely all cheap, but there might be some DTs or misidentified stamps in there, and they will sell at a couple bucks each. Well worth the gamble.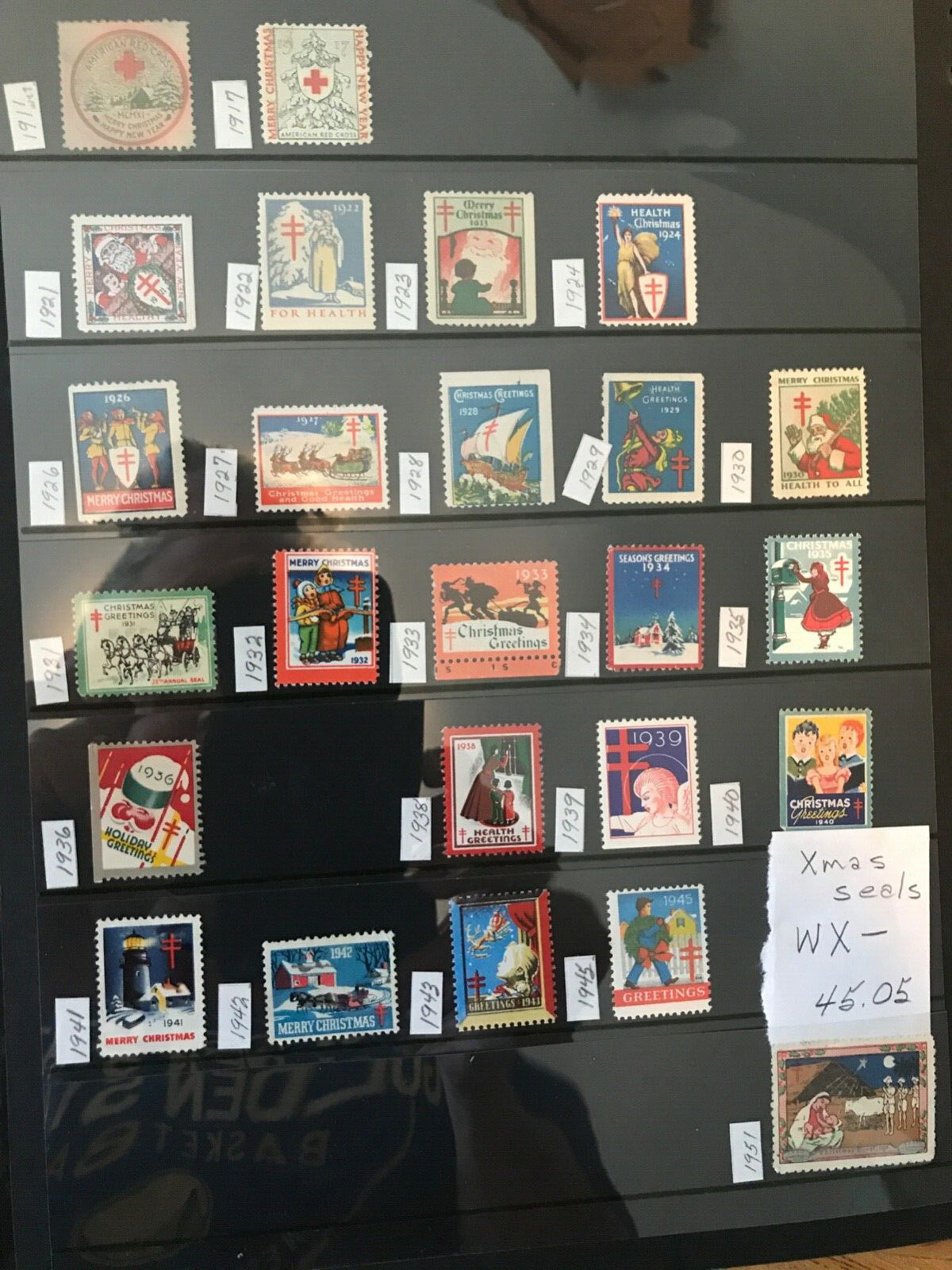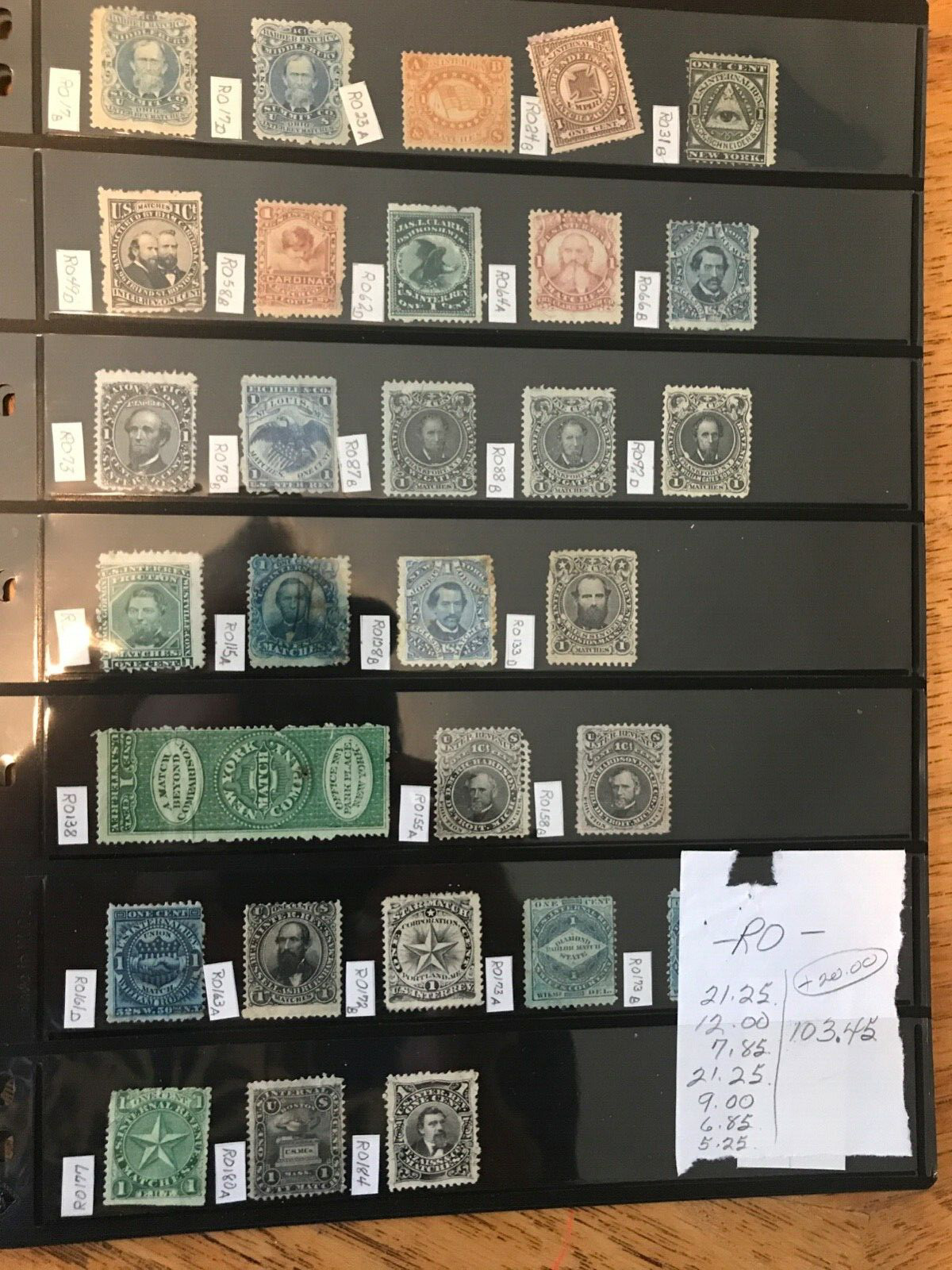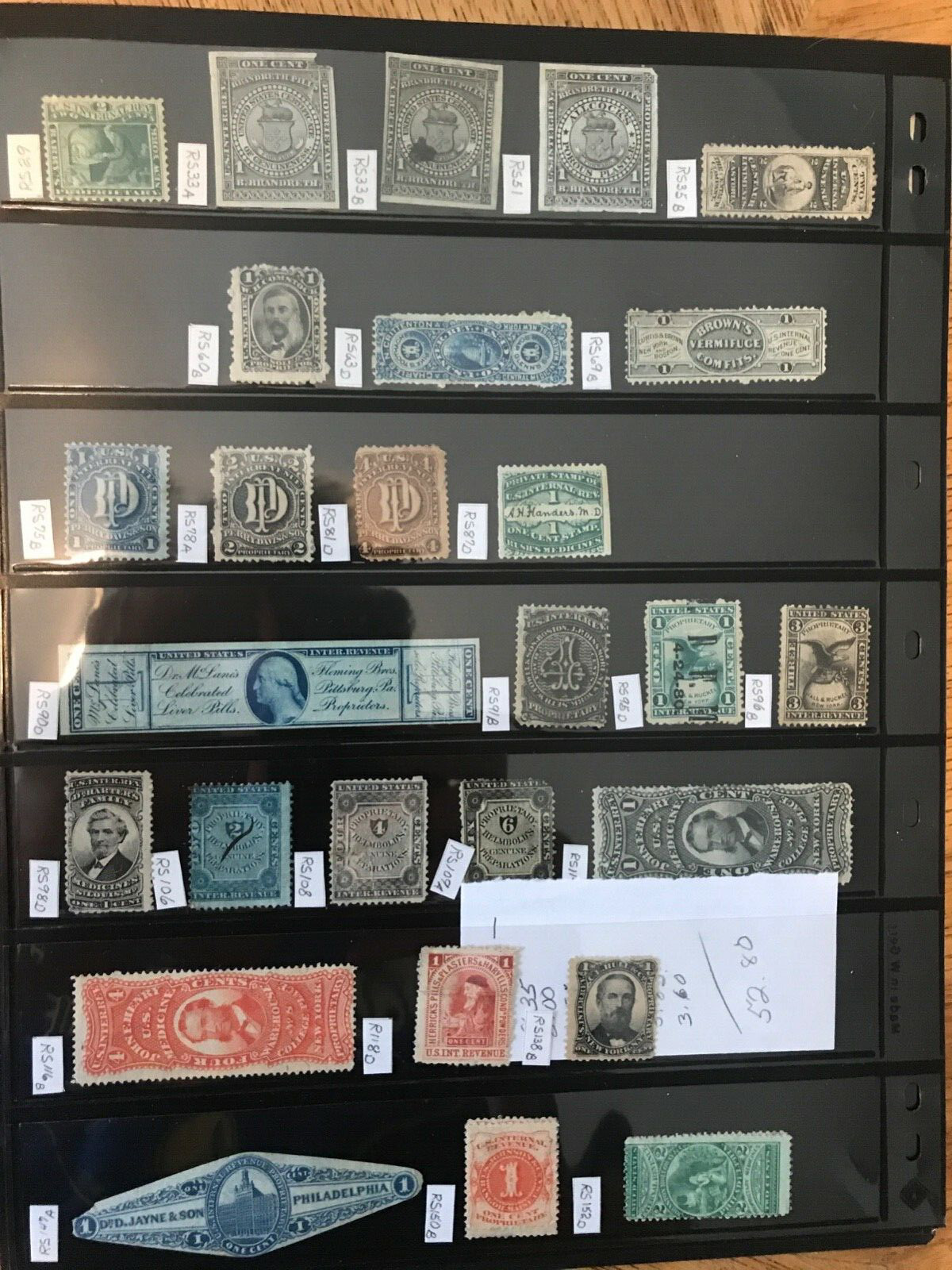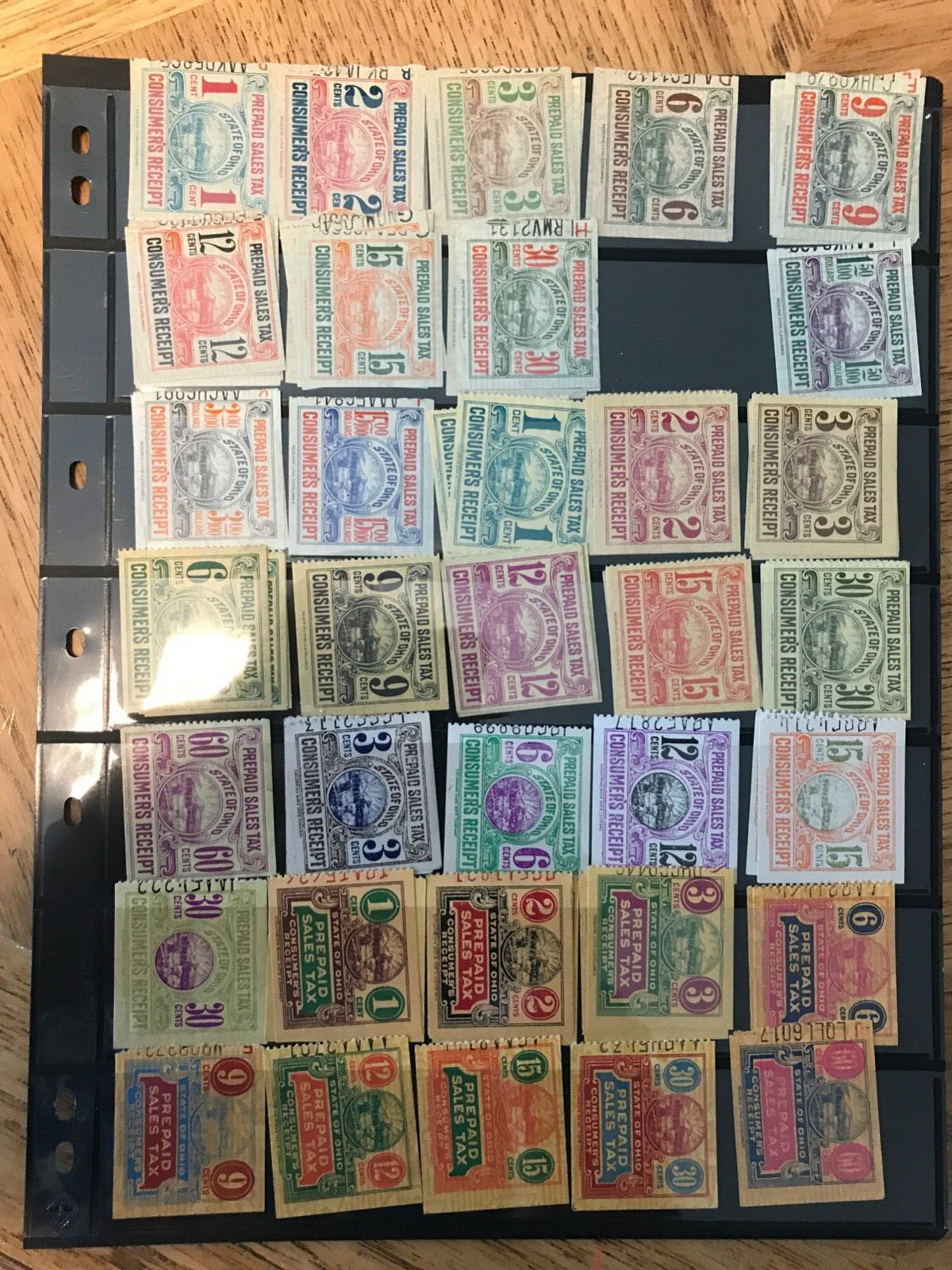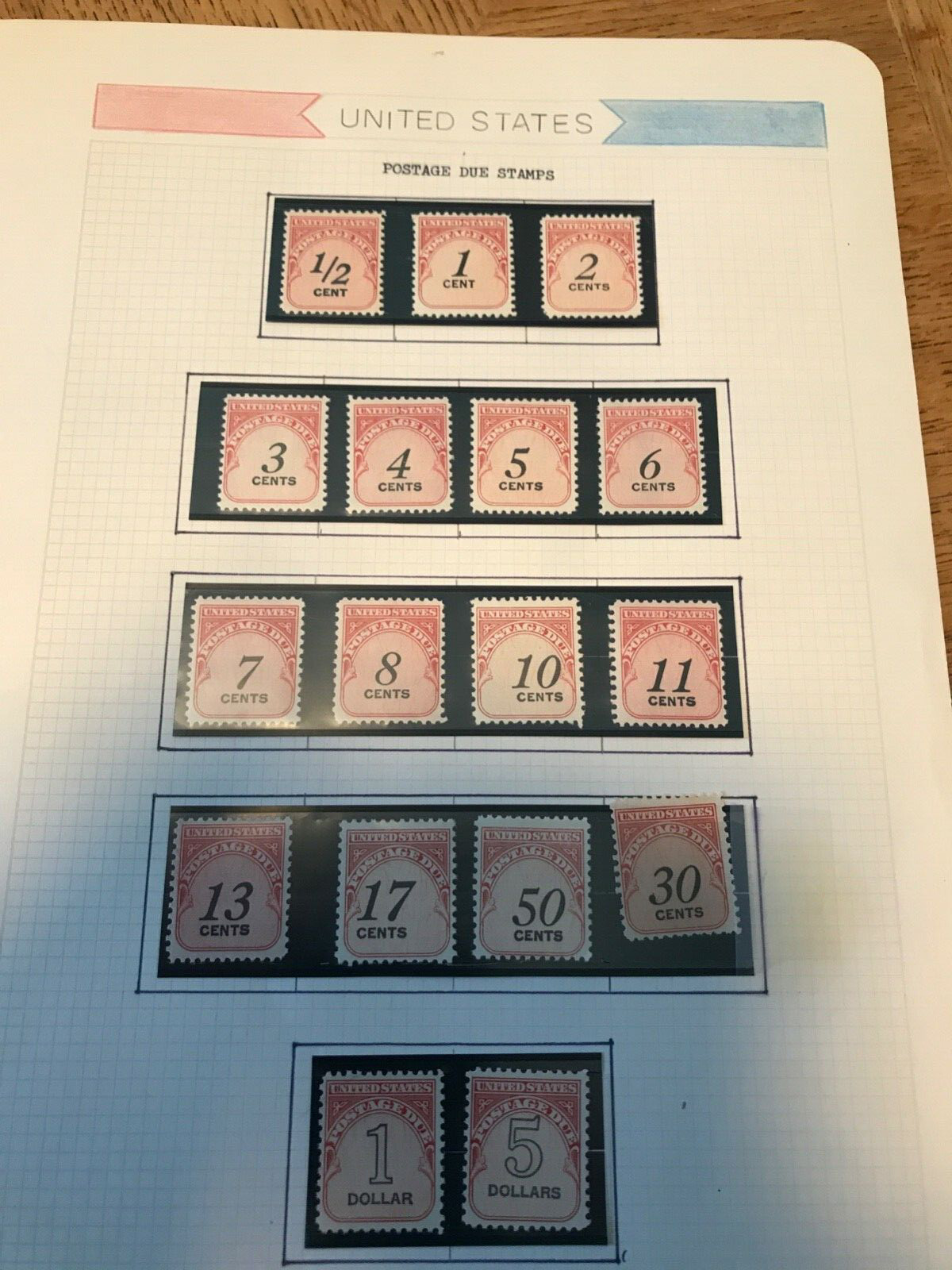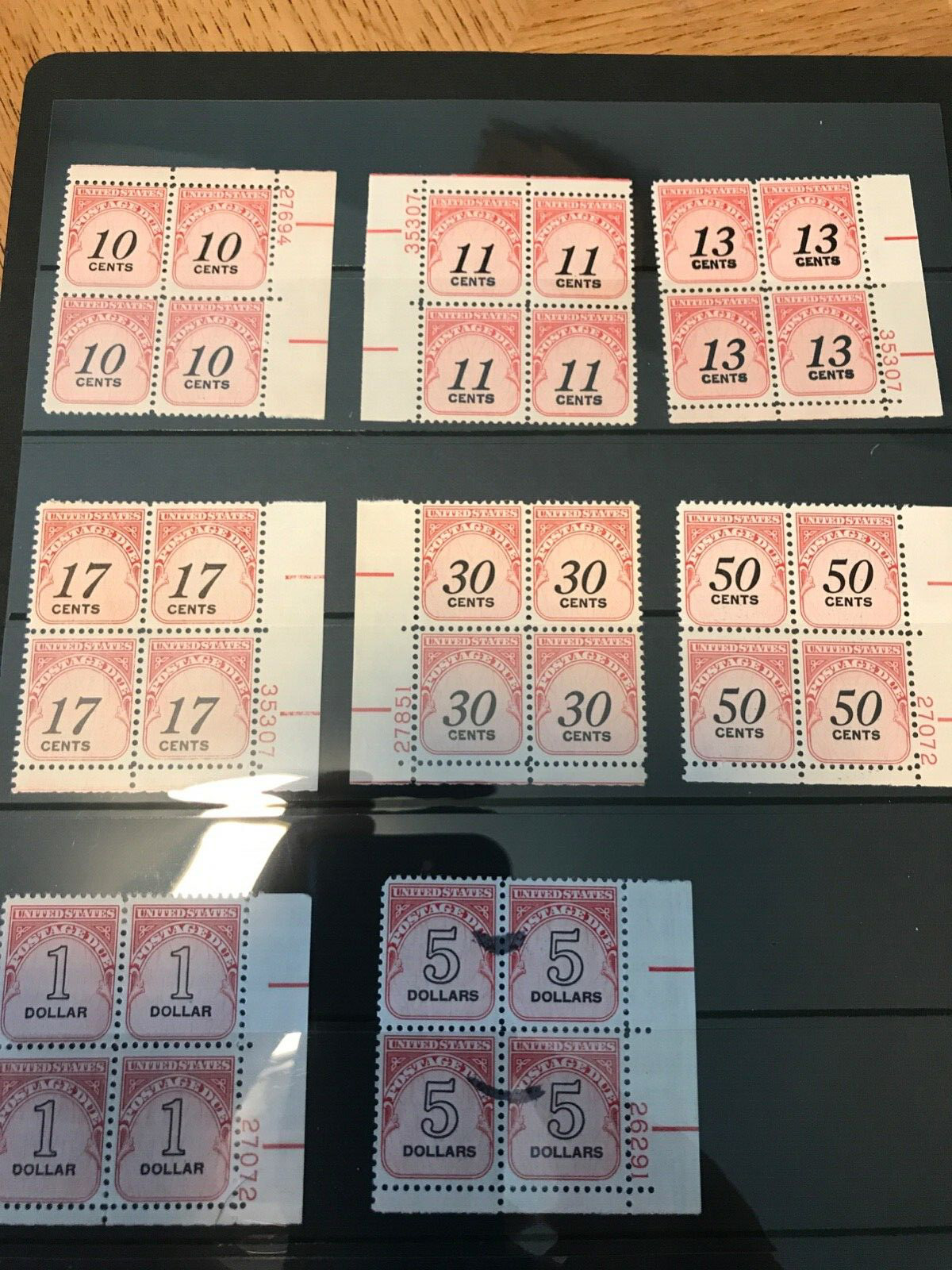 The next was a $45 lot of miscellaneous revenues. Half way through viewing the images I clicked the Buy-It-Now button. There's about $1,000 of catalog value here, and some are stamps I actually still need for my collection.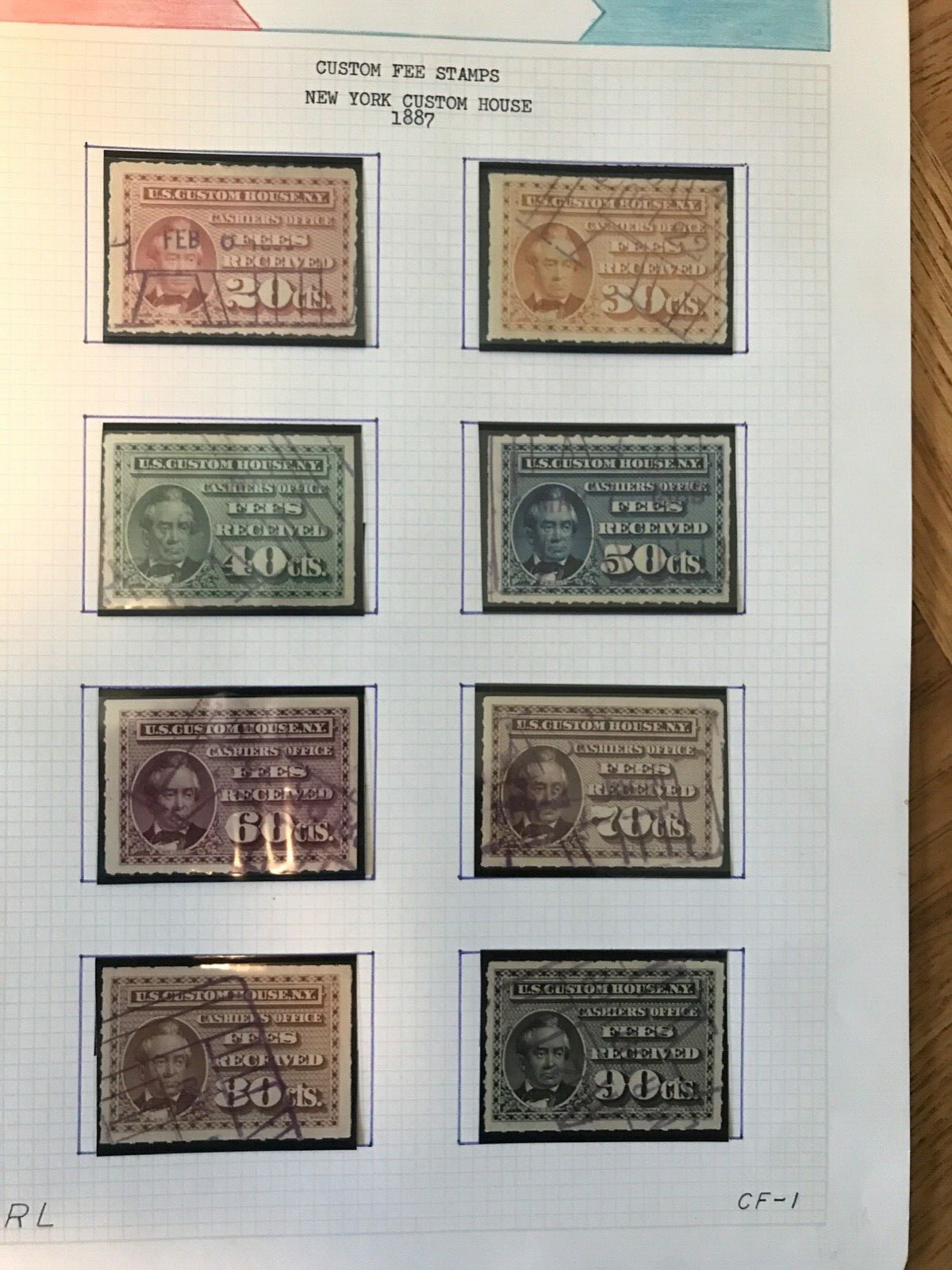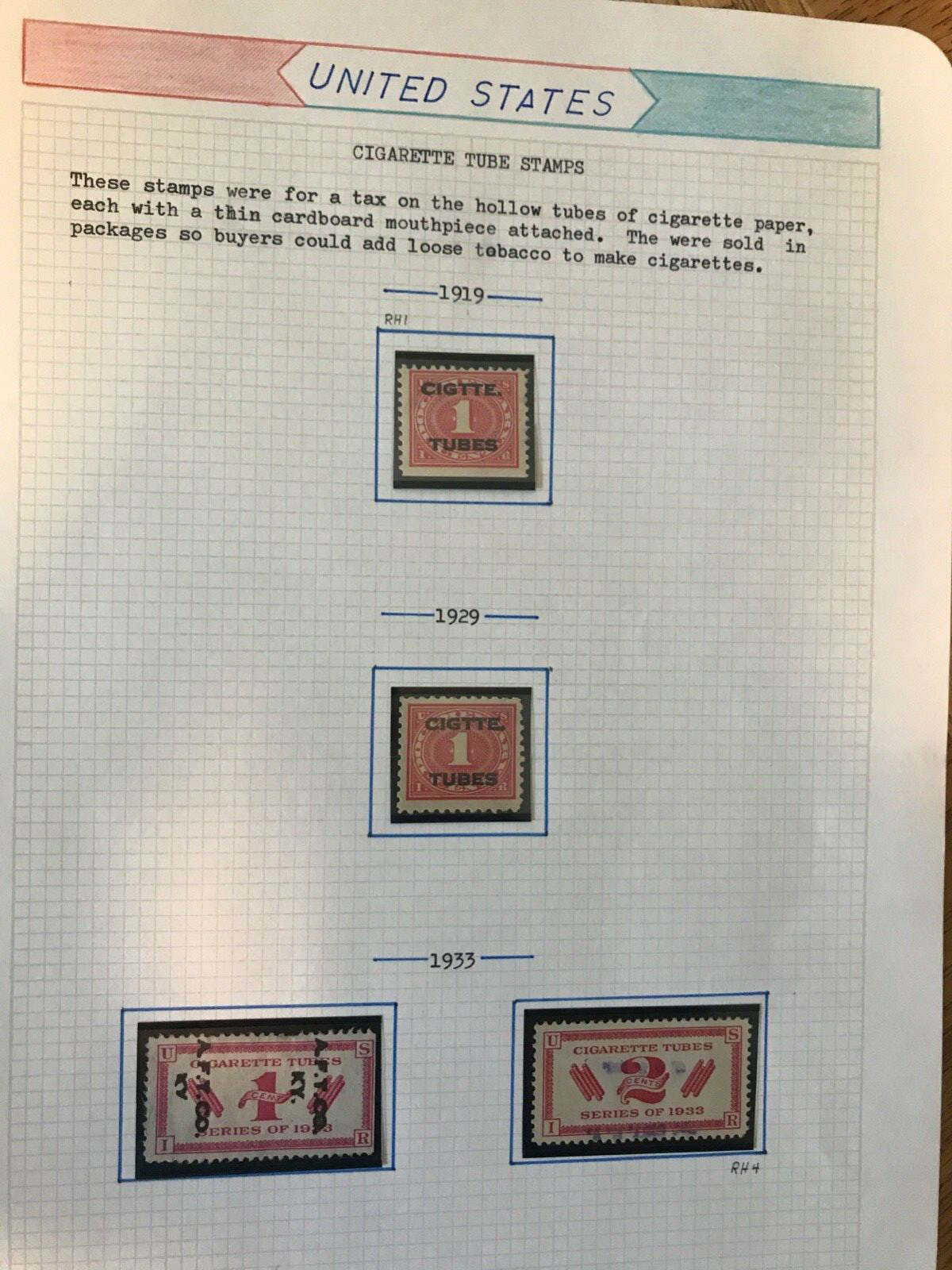 Lastly there's the lot that was the most costly of the bunch, and the one I nearly screwed up the worst. It was an album page lot of U.S. officials (Scott # O series). The asking price was $300. After giving it a brief perusal I made an offer on the lot.
About 10 minutes later, I said to myself "What the fig are you doing???". It was midnight, so in all likelihood the seller wouldn't even see my offer for at least 8 hours, meaning that anyone else could buy or bid in the interim, so if I thought it had great potential I needed to do my research right then and be comfortable potentially losing out or pony up to the asking price if I were to ensure getting the lot.
So how to go about doing this? U.S. officials, while I've always found them cool and intriguing, are outside my wheelhouse with respect to expertise.
Ok, so I knew that for many of the types you have hard vs. soft paper to deal with, an aspect not perceivable in page images, and one cannot assume the collector identified them correctly.
Also, most officials catalogue far more mint than used... but in page lot images you can't see whether they have gum, or whether they are thinned, damaged, etc. A stamp may look "mint" but it may not actually be so, which can be a HUGE swing in catalogue value.
So I decided on a plan of attack:
1. All stamps would be assumed to be the cheapest of any possible alternatives, regardless of how they were identified on the pages.
2. All stamps would be valued for the purpose of this exercise as used, regardless of whether they appeared to be mint. If some in actuality turn out to be mint with gum, that's pure bonus.
3. Heavily damaged would not be counted.
So with that criteria, I started going through and jotting down catalogue values. For lots like this, I would want to spend no more than about 15% of Scott to allow leeway for problem items. That would put it at $2,000 Scott as the minimum target for me to buy at $300.
I got about 3/4 of the way through the pages, the total stood at over $4,000 Scott when I backed out and hit the Buy-It-Now button.
This is a case where I almost allowed greed to get in the way of a potentially great buying opportunity.
Here are the images of that lot: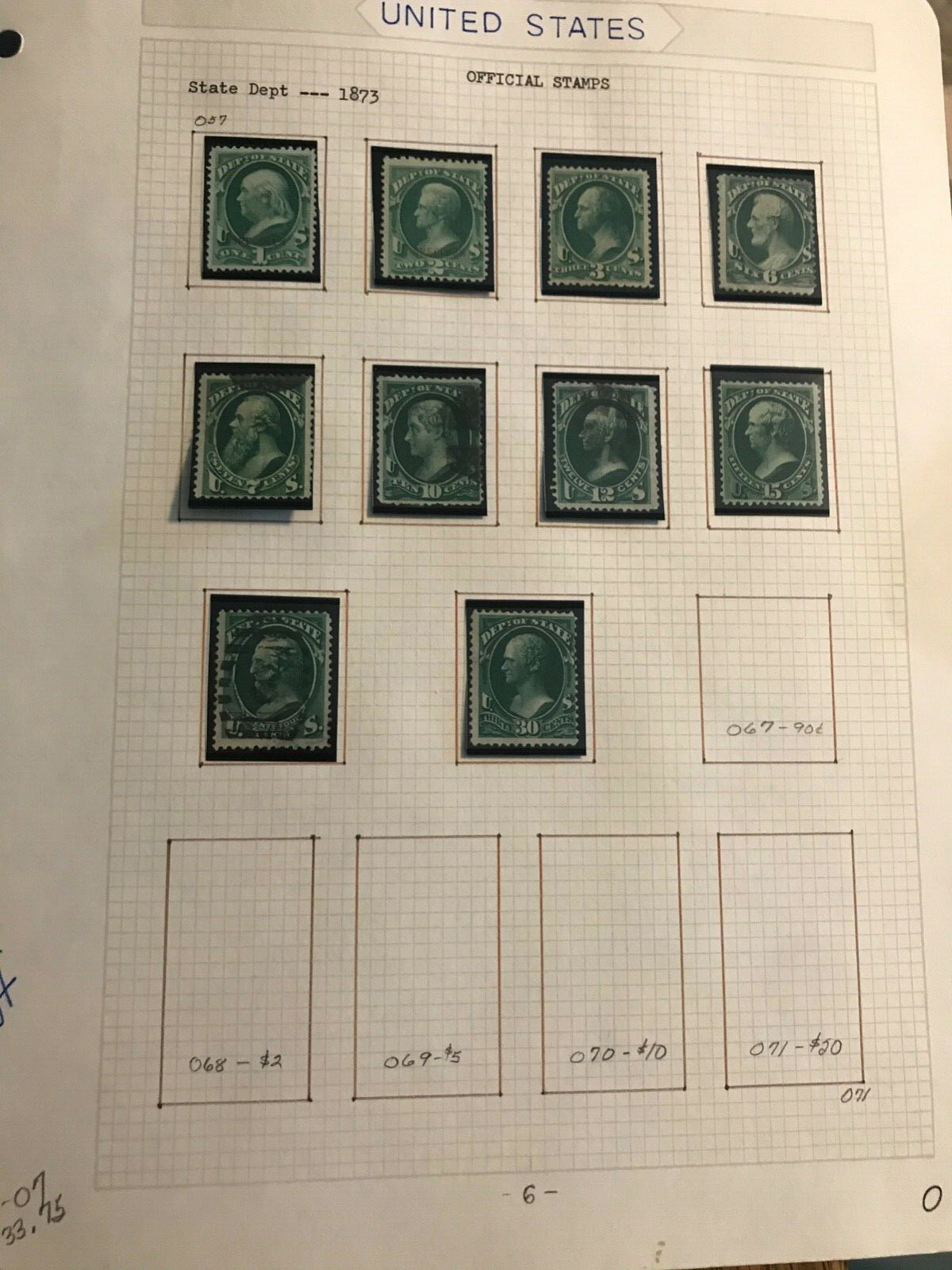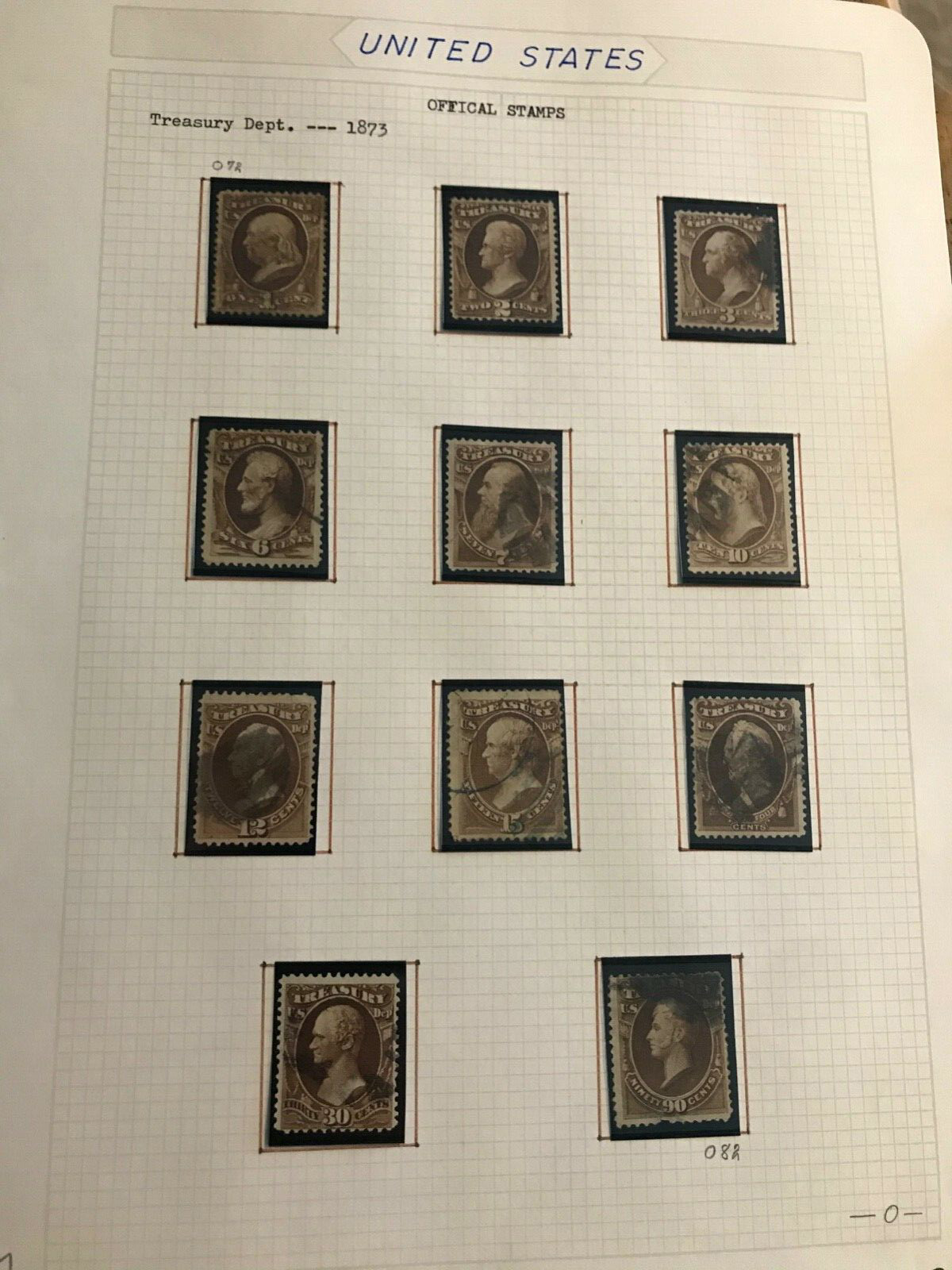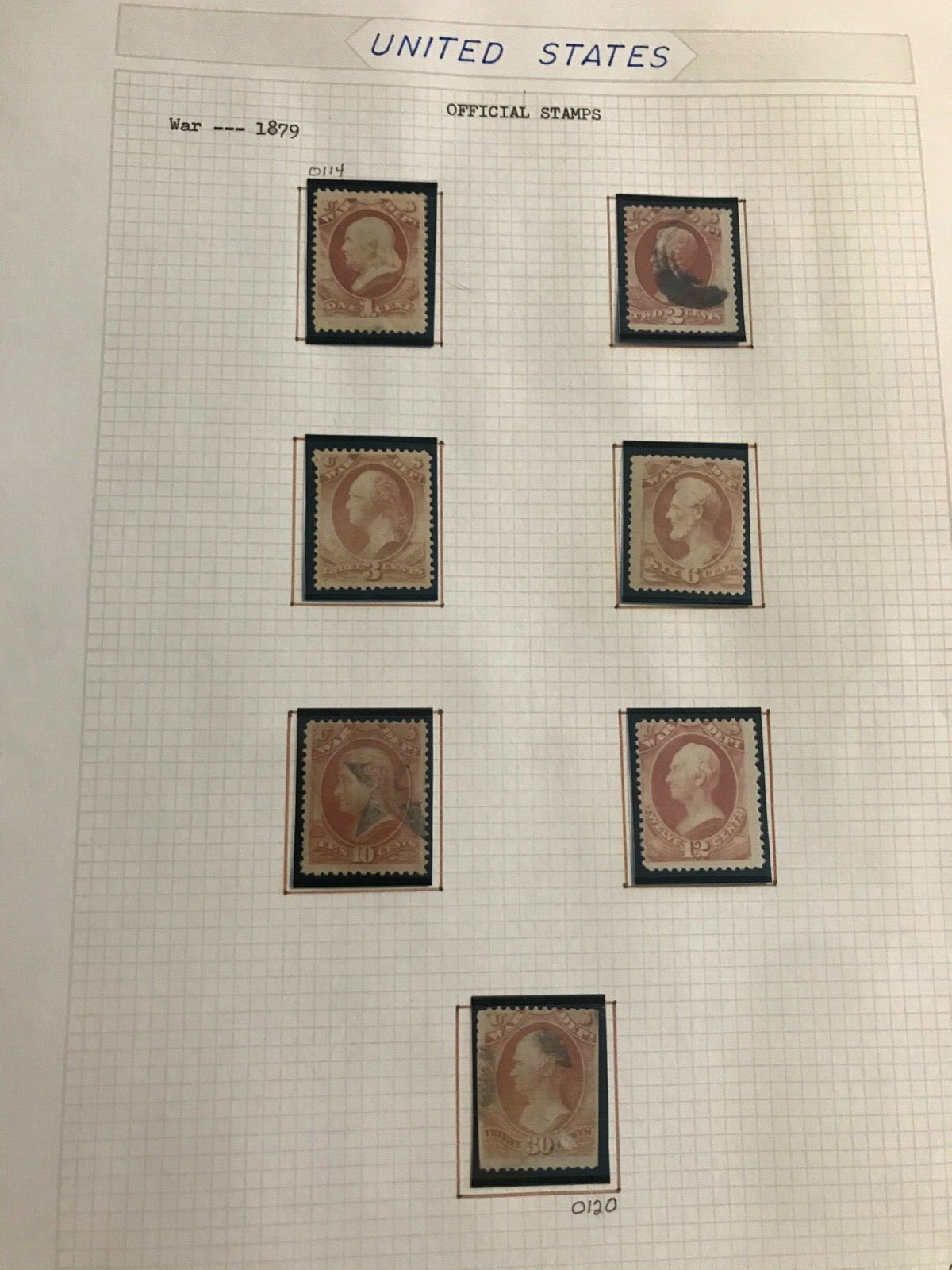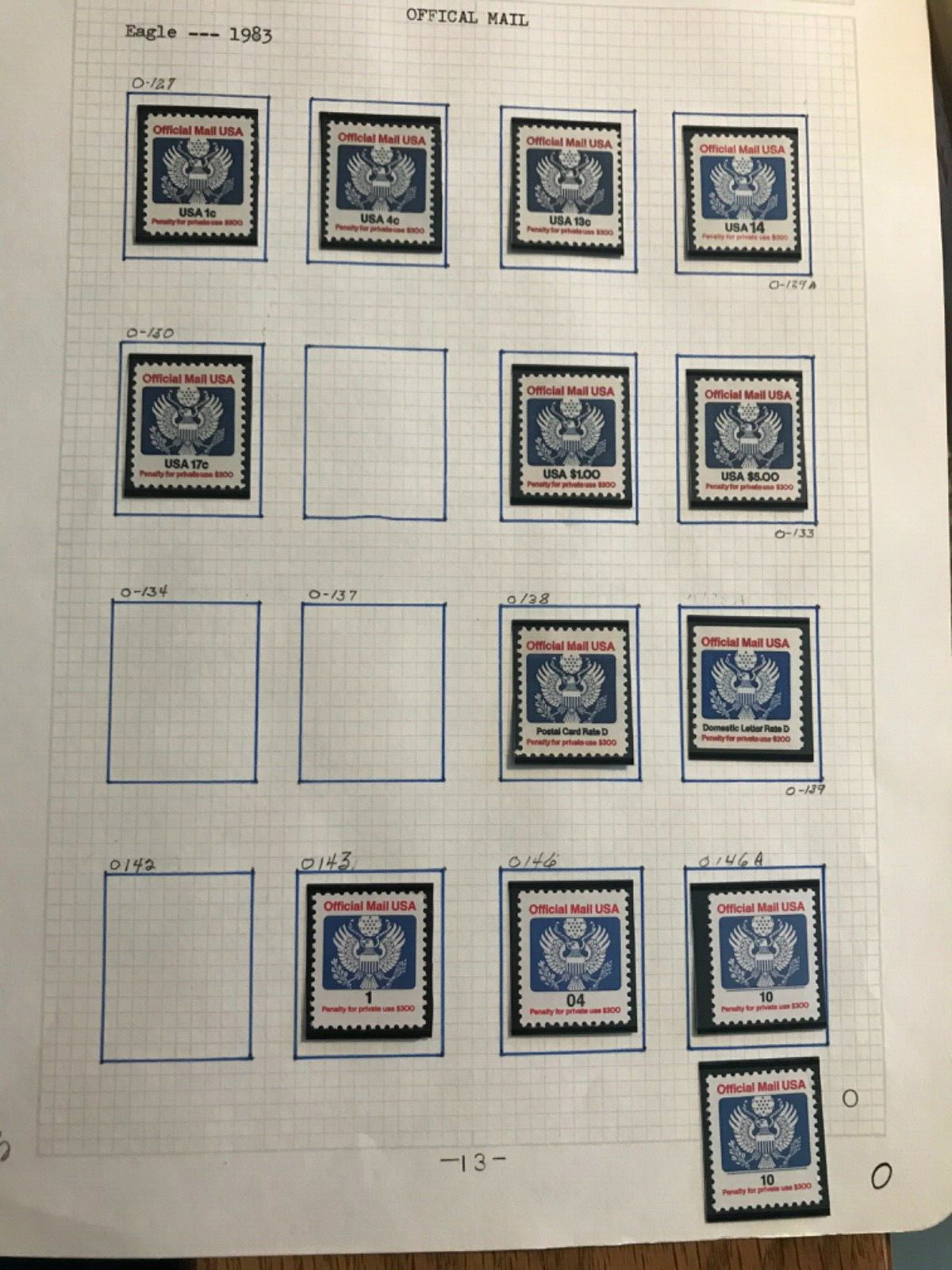 So after I had bought and paid for all of the lots, I contacted the seller to ask whether there was any other material that they were still planning to list. There had been a telegraph stamp lot that looked decent that sold before I saw the lots.
As it turns out, the seller's father passed away earlier this year, and this was the "leftovers", nothing else remains. When his father died, his mother told the son to take everything to a local stamp show and get rid of it. She didn't care what it sold for. The material I bought was the stuff that they didn't discover until after the stamp show, or it would have been bulked off as well.
The lots arrived yesterday, and all of the page lots were pretty much as depicted, no extra pages. I've not actually sat down and examined all the stamps and crunched the real numbers.
It turns out the real winner might be the 4 volumes of covers. While not immediately apparent in the images, all 4 binders are massive 4-inch binders. The FDCs don't contain any scarce stamps, but the FDCs are not all Artmaster/Fleetwood crud. Yes, about half of the FDCs are those, but the remainder are either pre-cachet period or are cachet makers I'm completely unfamiliar with.
I'm going to use this as an opportunity to expand my library, and pick up the Planty encylopedias just to see what some of these are.
The volume 1 of the stationery was a very pleasant surprise. No high-ticket items, but mint and used entires and wrappers starting as early as Scott #U2. Tons of $10-80 catalog value pieces. It may actually surpass the $3,550 "book value" marked.
Now keep in mind: In this case everything worked out well, but it could easily not have (in which case you likely would have never known about it
). The biggest unknown of the bunch was luckily not the most expensive, so that helped. But those volumes could have been all Artmaster/Fleetwood or the binders could have been picked clean.
Another risk is that it could be a scam or hijacked seller account. You might not get what is shown... or empty boxes. But as long as you protect yourself with respect to layers of payment where a credit card company has your back and not just PayPal, you should be ok.
In all honesty, while I've had sellers send me things not as described, the only times I've truly been scammed have been by buyers. Using new sealed items for a month and then returning them, sending back items other than what I sold them or even sending back empty boxes.
So at the end of the day all's well that ends well, but be careful out there. I't not for the novice or faint of heart.