Do
NOT
send it to me, unless I personally request it.
(Robert: please do
not
tell people to send me their stamps!, and please remove that note in your previous response.)
If you really think the yellow is
completely
missing, send it to the Greene Foundation for expertizing. They have the necessary equipment to verify it. There is a cost for this service.
I would suggest first posting a higher resolution scan here (at least 600dpi, or larger) so that we can look at it. Or, look at the stamp with a magnifying glass to see any remnants of the 'yellow'.
I store my used 'hoard' of stamps in boxes. For easy identification, actual stamps are glued to the end of each box. The following image shows the end of a box for the low-value mammal definitives ... this box has been exposed to fluorescent light for the last 30 years. There are no missing colours; just colour changelings due to prolonged exposure to light.
Comparison of correct colours vs. colour changelings: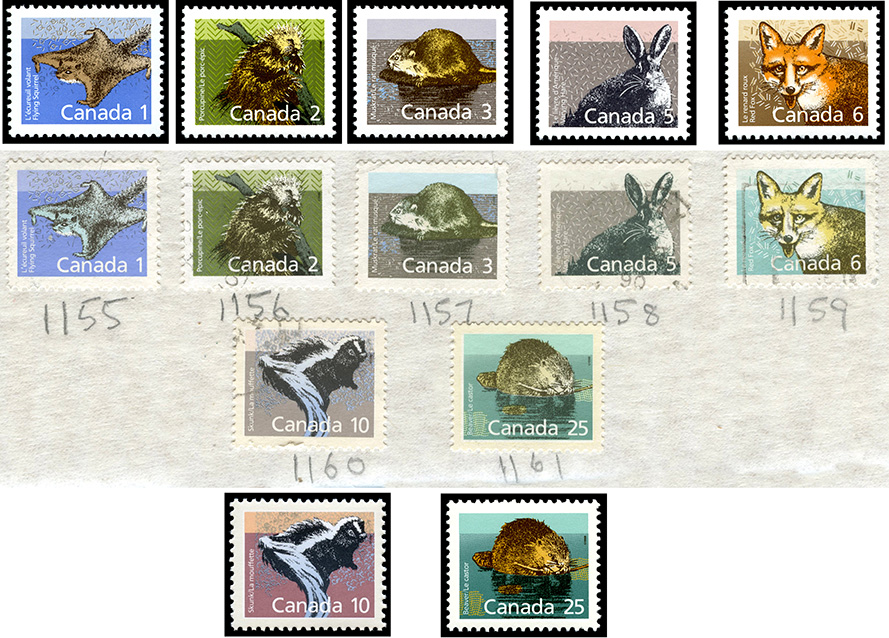 Robin Harris