Mrita75,
There's a feature on my website that will help you in IDing anything up to 1945.
Go to the
Search the Collection
page on my website.
The table has filters that allow you to quickly ID the stamp. For example, here I entered "red" for the color and "1 Gr" for the face value.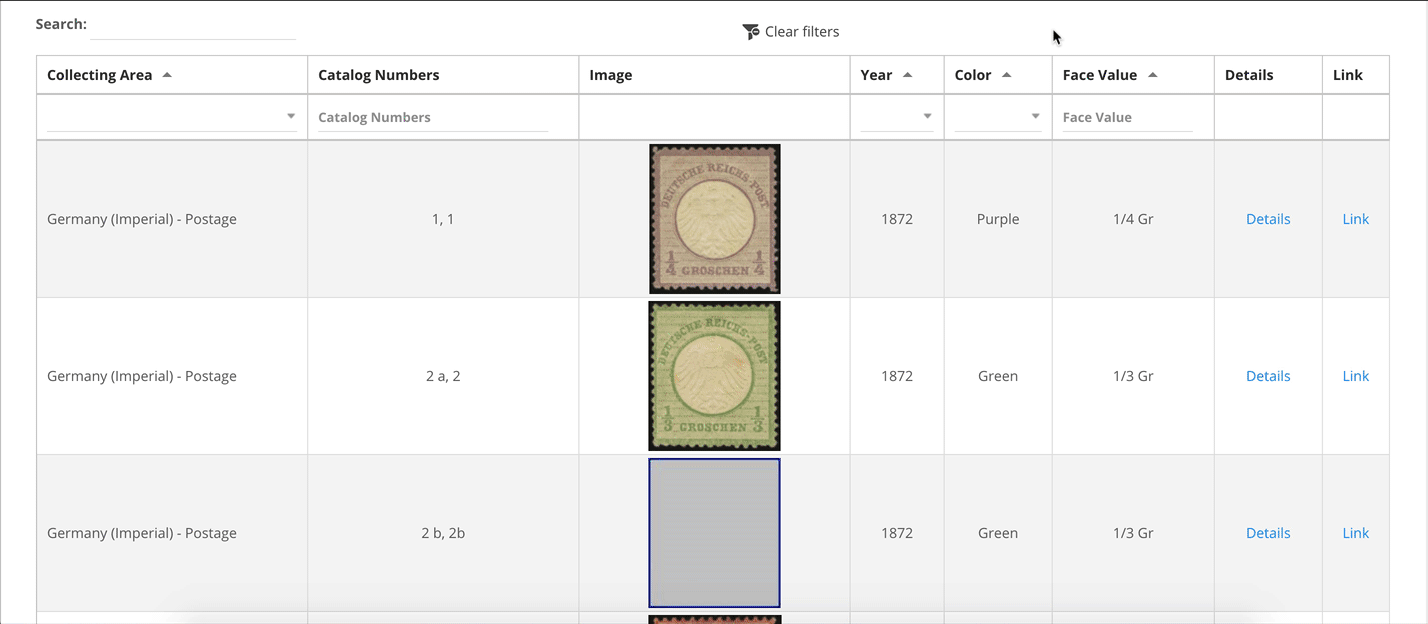 The catalog numbers are in a column, but without the identifiers (Michel, Scott, etc). To see which catalog numbers are which, click
Details
.