Wert:
Re: B17a
[I believe you have asked about this one before, but I am unable to search back far enough to find it.]
What you show is
not
a B17a, the perforated single from a souvenir sheet.
Your example is a self-adhesive die cut single from the quarterly pack - B18i
Here are examples: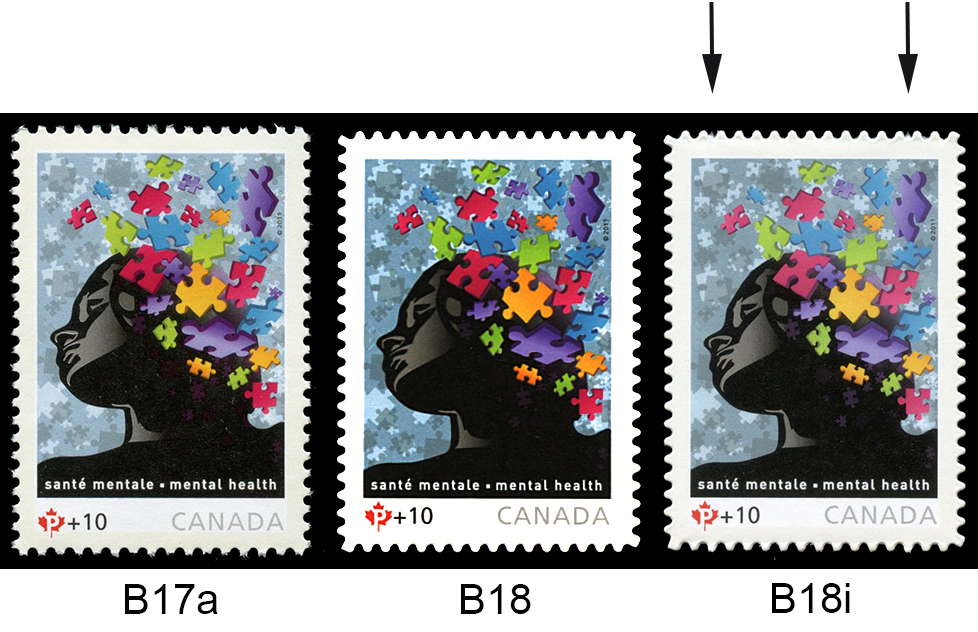 Big difference between a perforated stamp and a die cut stamp.
The arrows point to the 'nibs' that are characteristics of single stamps die cut from booklet panes.