Most of these early Bhopal are fairly reasonably priced. They were popular in their day, and are still not too hard to find - though condition is often a problem. The perforated types particularly can be a problem: a perforation gauging around 4 was never really terribly practical.
There are a few rarities lurking around though. I didn't show SG 1 for the very good reason that it's a £700 job mint, and I don't have one. This one, SG 48, is also quite scarce
particularly on cover
Bhopal issued an 8 Anna stamp in a new design in 1890. Once again, hand-drawn onto the litho stone, so that each position is different. This is a rather under-inked example of the first of the 8 Annas, SG 68a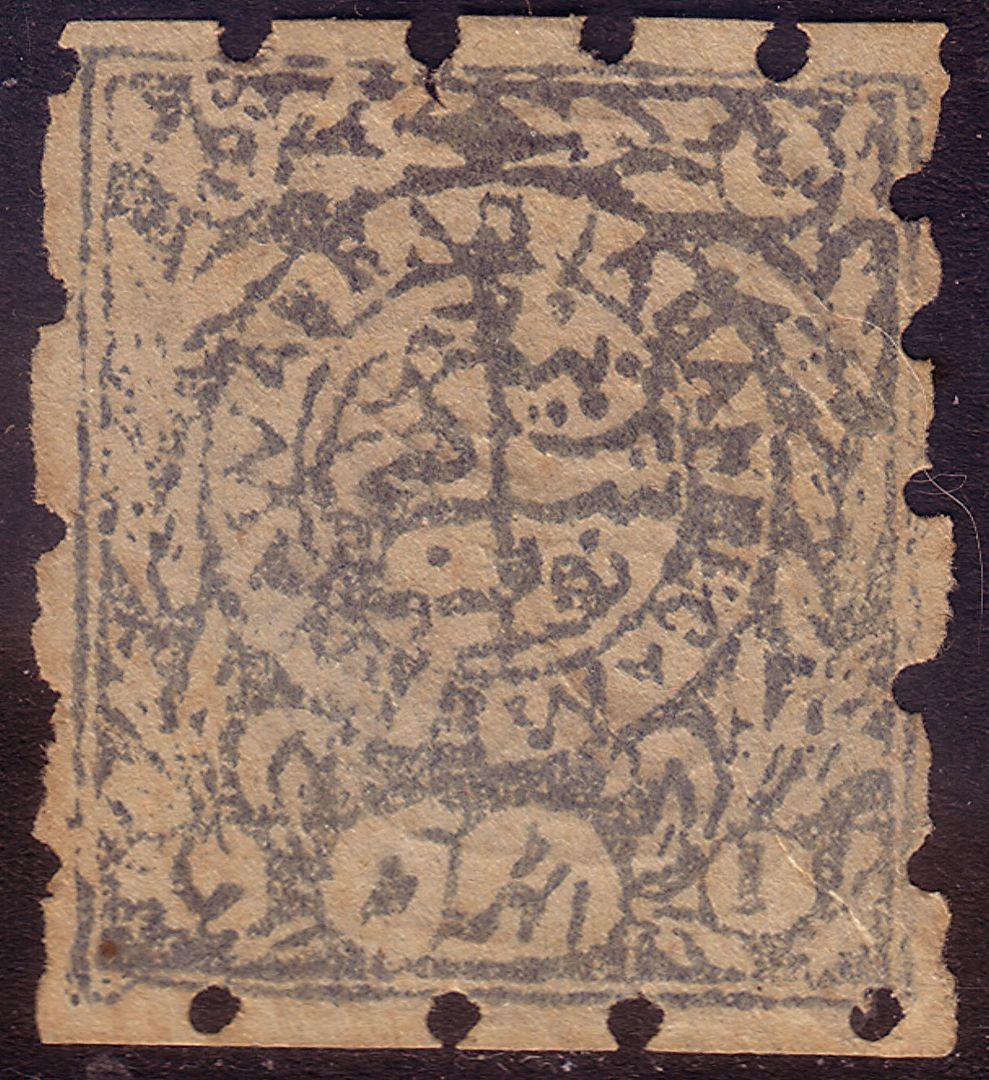 showing (if you have good eyesight) the spelling error 'SAH' for 'SHAH' in the English inscription. Not a particularly rare error: three of the ten stamps in the sheet had it.
The new Nawab ascended the throne in 1901 (only a few months after the death of Shah Jahan Begum's old crony, Queen Victoria). The beginning of her reign was marked by the issue of a new set of stamps, bearing her name, in 1902. At first, they were impressed with her mother's octagonal seal, but in 1903 they were reissued with the daughter's circular seal. The first set is rather less common than the second.
Here is a sheet of the ½ Anna, with the new embossing, and on laid paper, SG 91a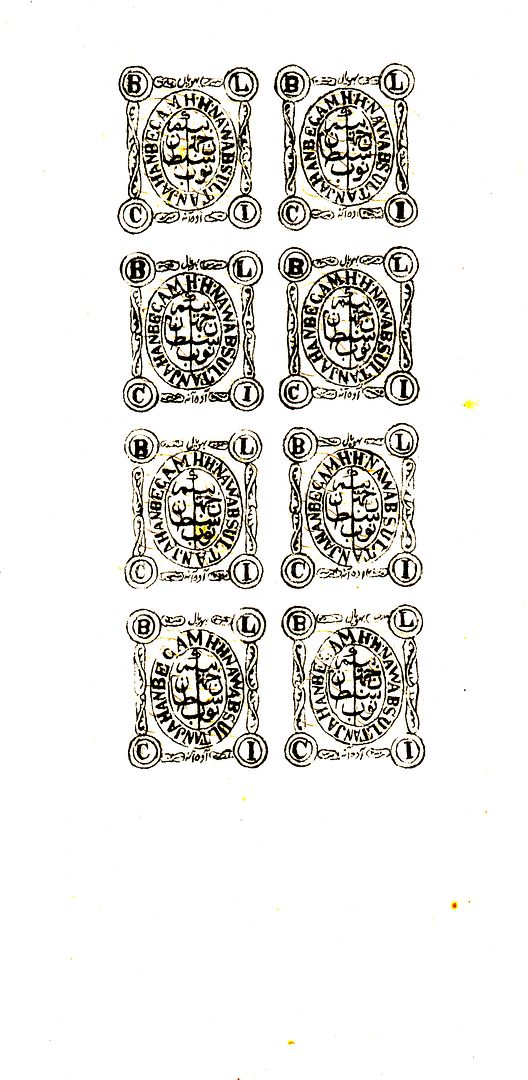 Interestingly enough, there were
no
English spelling errors on any of these stamps
In 1908, the British Indian authorities persuaded Bhopal to close its State post office to the public, but allowed it to continue using its own stamps for government mail within the State. Just before this happened, Bhopal commissioned Perkins, Bacon in London to prepare a 'proper' stamp:
SG 100
And perhaps it's just as well that was the last of
that
. A pretty poor, pale thing compared with the glories that preceded it, IMHO
If any of you are sitting on any of these early Bhopal, and had shoved them off into the too hard basket, I'll be happy to try to identify them for you. Just post 'em up.