Moving right along ...
Having lost the British stamp printing contract earlier, Perkins, Bacon, who had printed the Penny Black, were feeling the squeeze in the early years of the 20th century. By now they weren't above picking up contracts from the natives in India. Cochin commissioned a set of 14 stamps ranging from 2 Pies to 1½ Rupees, which appeared in 1911. This is the 3 Pies stamp from the set:
Two years later, Cochin released some values of this set, and some other values, overprinted On C(ochin) G(overnment) S(ervice) for government use. Here is an example of the 1½ Rupee stamp, which only appeared overprinted: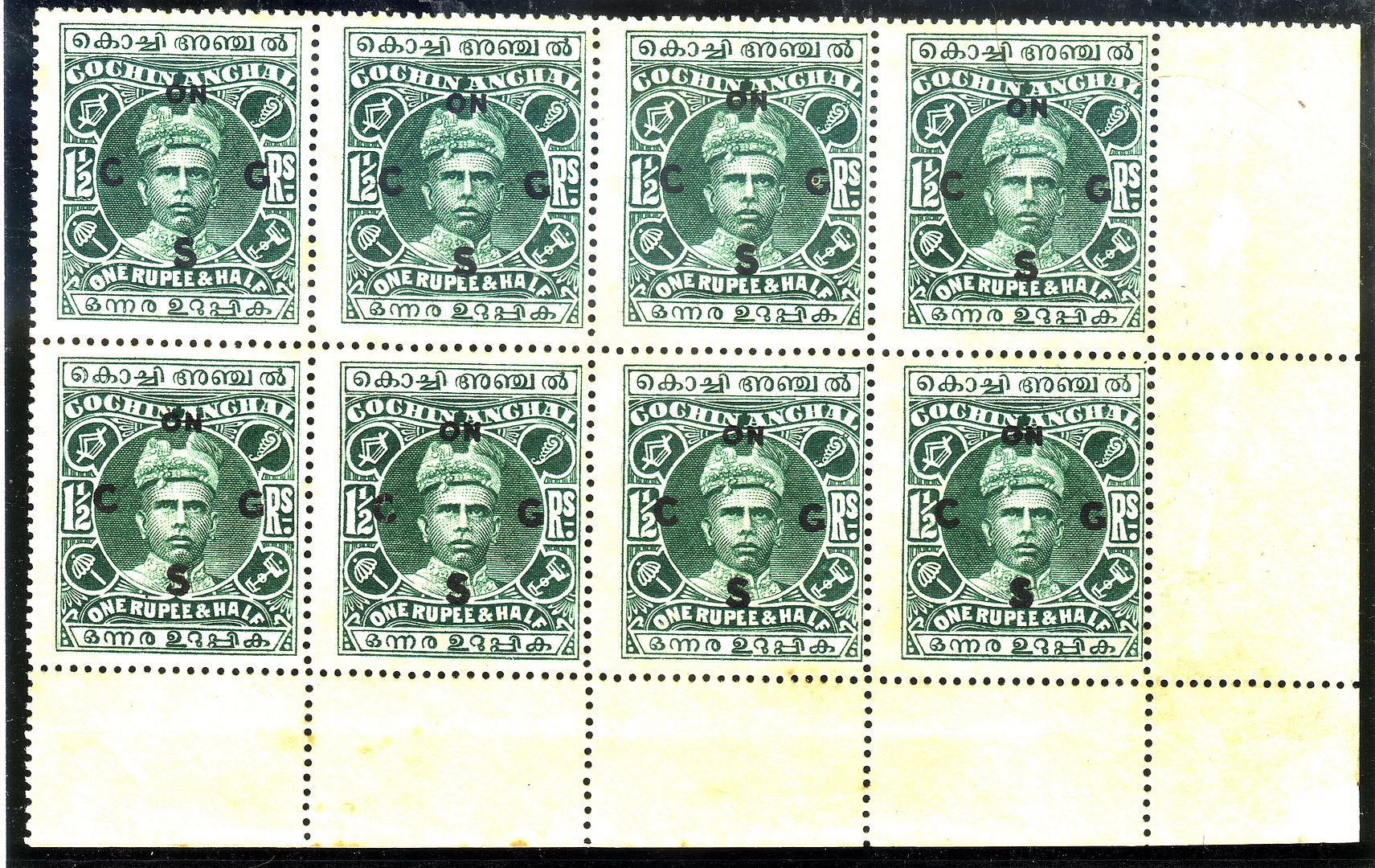 SG O9
The old Raja died in 1914, and a set was released for the new Raja in 1916:. Here's a plate proof of the 4 Pies stamp from that set in the issued colour: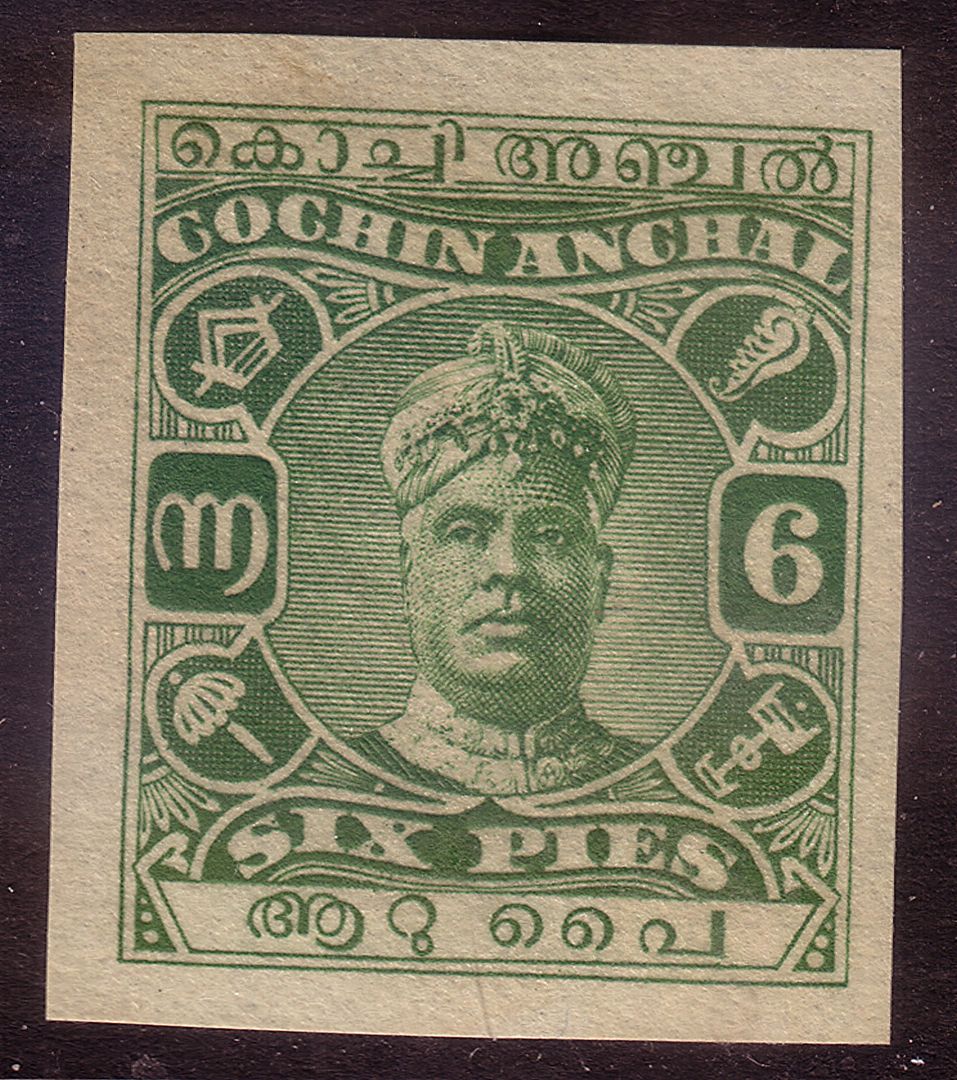 For whatever reason, Perkins, Bacon were forced to produce two dies for the 2 Pies and 1 Anna stamps. This is the basic 2 Pies stamp:
Here, the difference between the two dies is in the right hand side of the value table, at the bottom of the stamp. In Die 1, the Malayalam letters are slanted

In Die II, they're upright:

No difference in value at all in the used stamps, but Die I is rated at £8 mint against £1.60 for the Die II
And here is the basic 1 Anna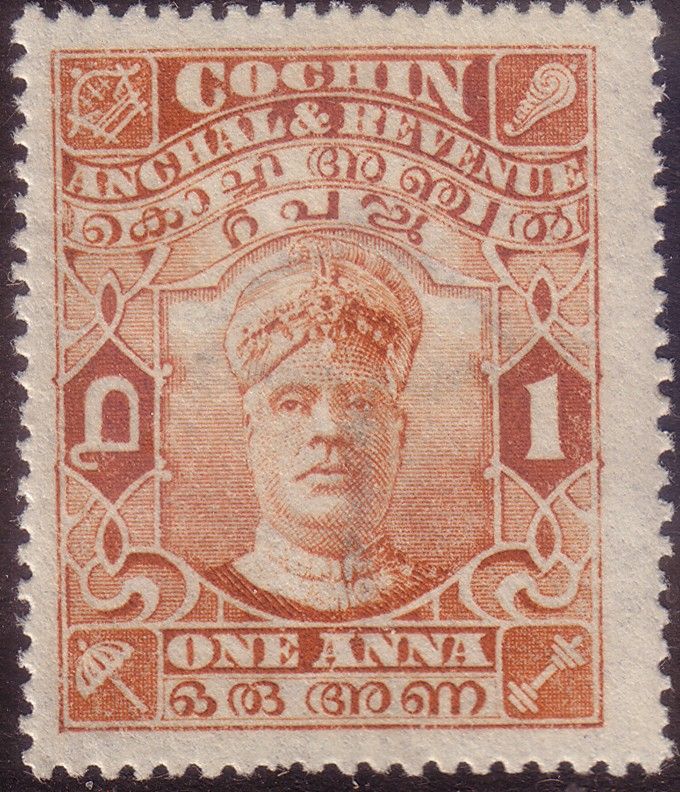 The difference
here
is in the lettering immediately above the central portrait. In Die 1, one letter has a little wing over it

while in Die II, it doesn't

The Die is scarcer than the Die II, both mint and used.
These stamps were also overprinted for government use. At first, the old type overprint, but a new, heavier-looking overprint was introduced in 1929. This cover shows examples of both the old and new types of overprint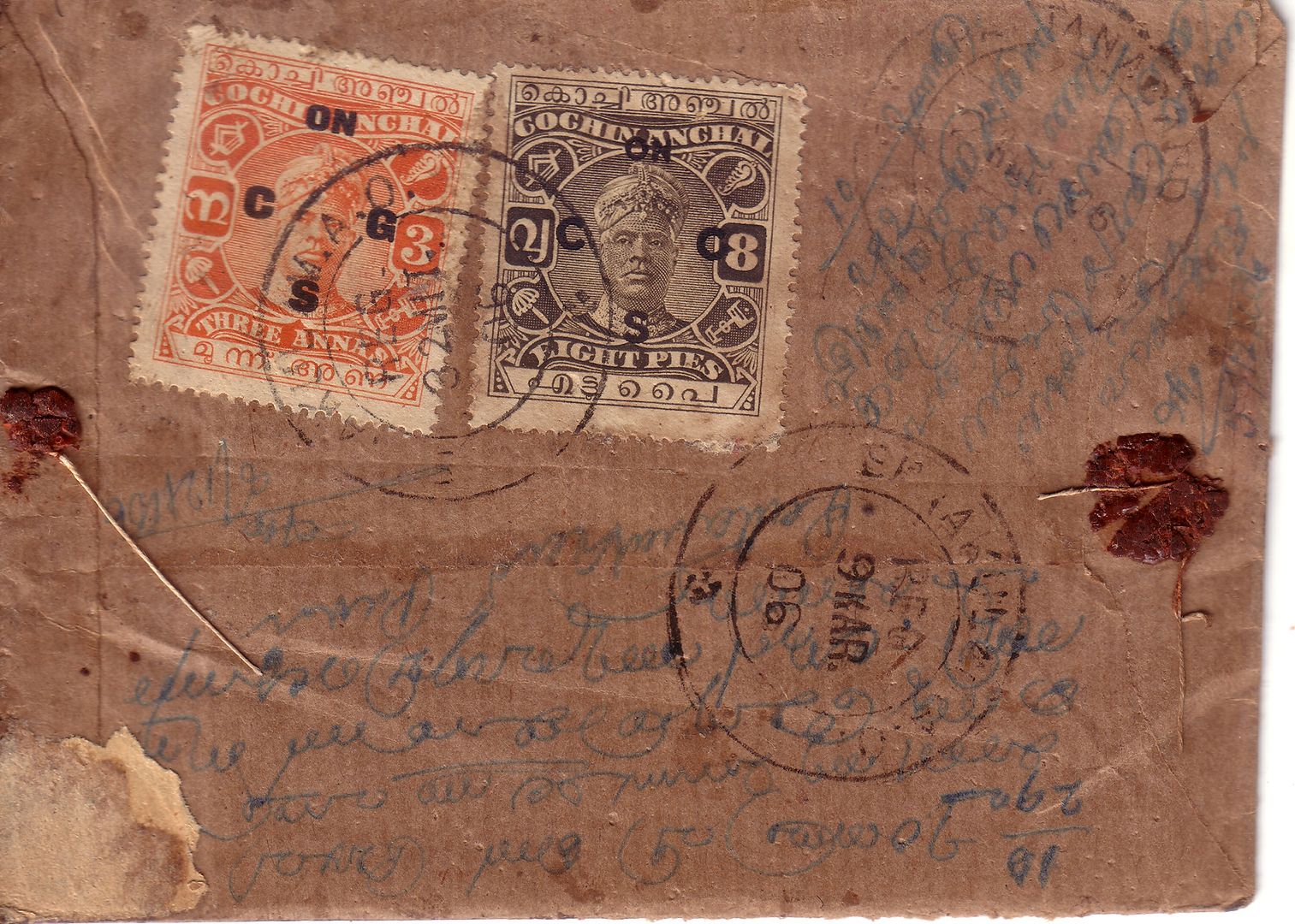 SG O12 + O29
As it happens, neither the 2 Pie nor the 1 Anna stamp was overprinted ON C G S, so the problems of the dies doesn't arise.