Not a bad haul for what is considered a "local club show." It didn't break the bank either. Probably the best items are the plate variety cherrypicks and the block of 4.
A couple of mint full gum 1st and 2nd Issue revenues, which are moderately scarce.
A nice Samuel Hart & Co. printed playing card co. cancel.
2-line handstamp cancel.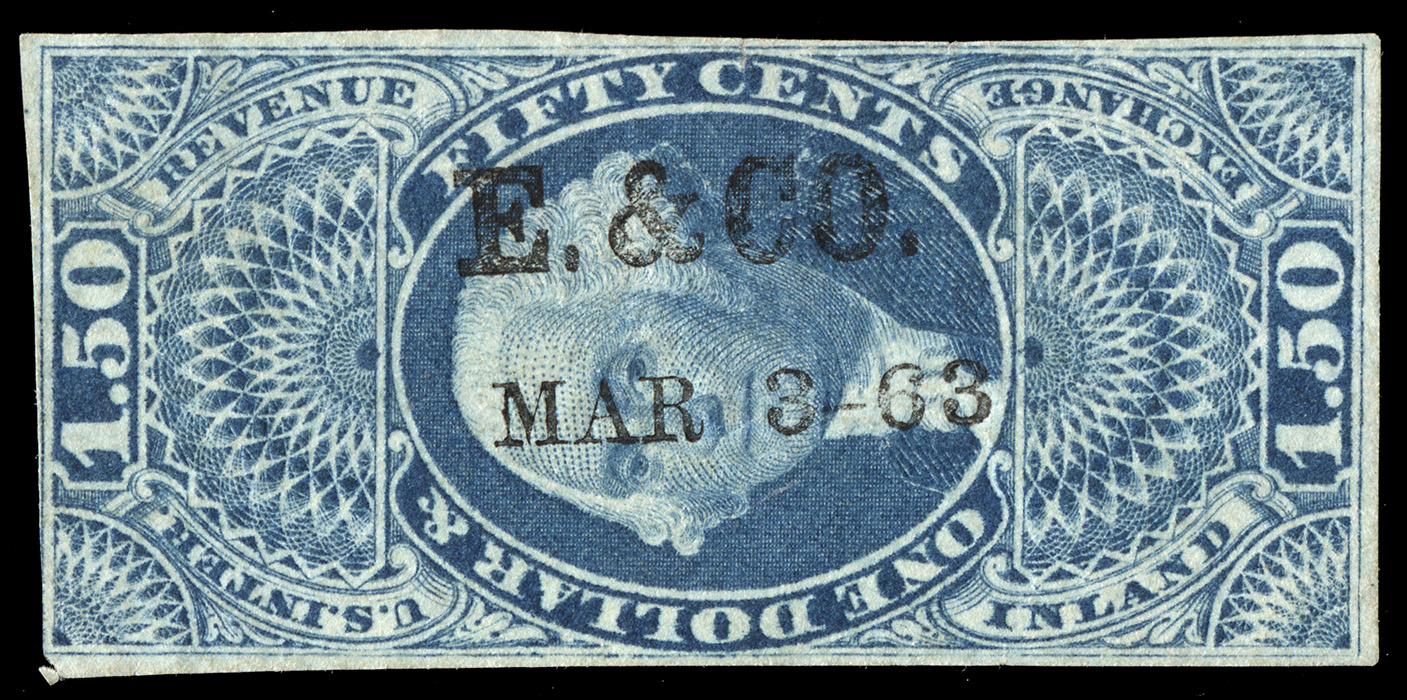 Unusual handstamp cancel with curved "ERIE" city name in center.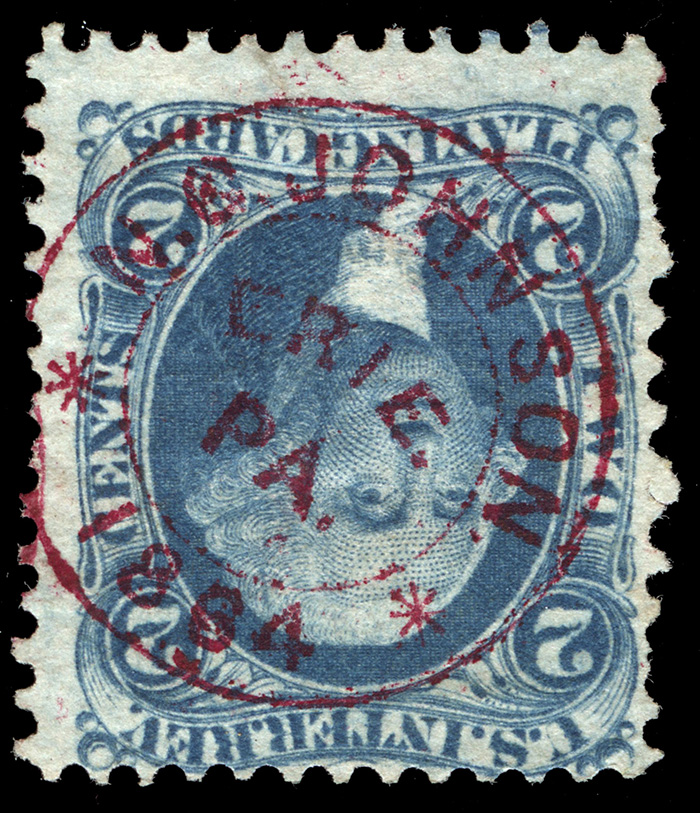 A couple early pre-revenue-era railroad stock certificates.
A number of attractive documents from The Anglo-South American Bank Limited, including two multi-country taxations.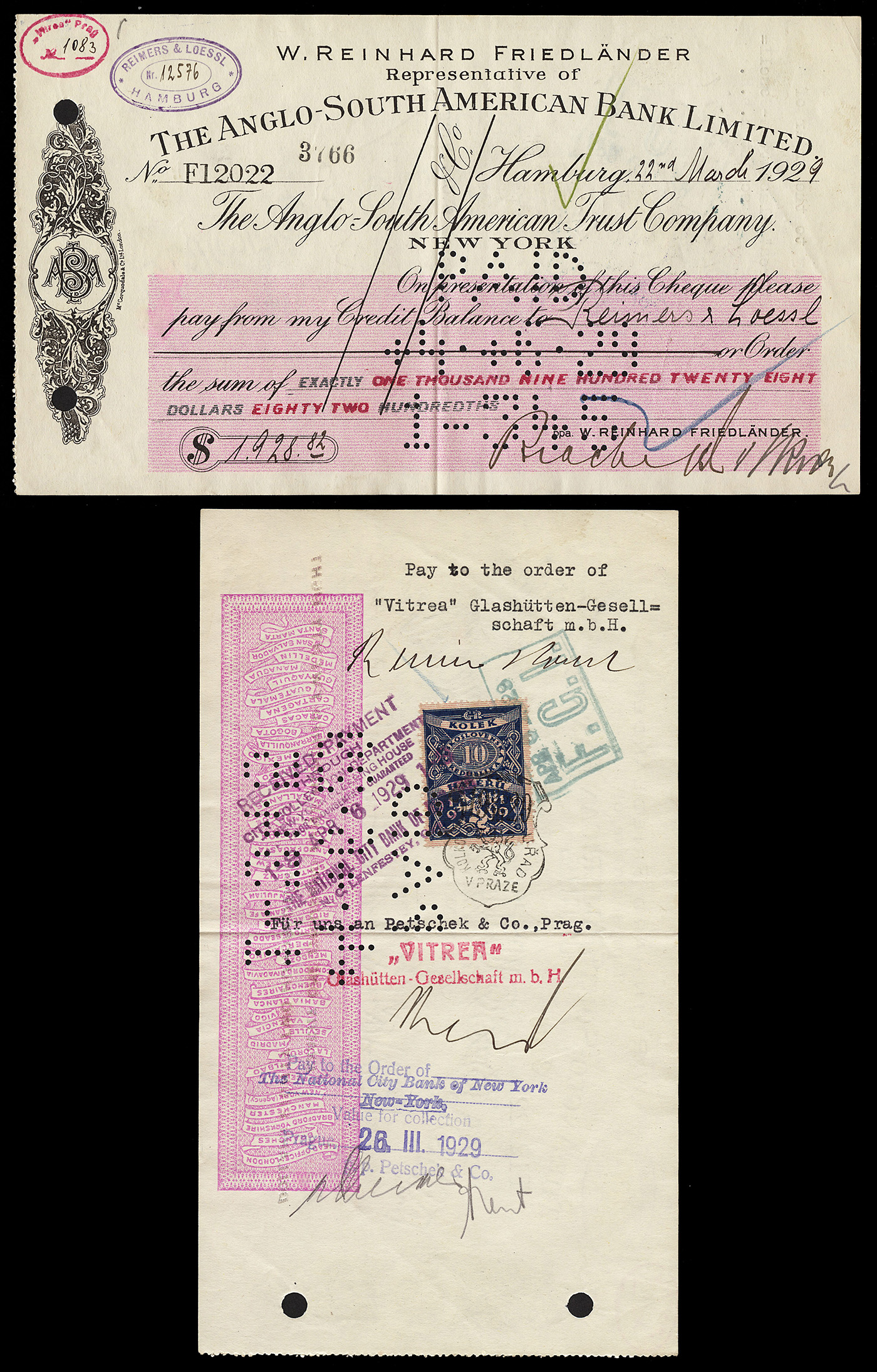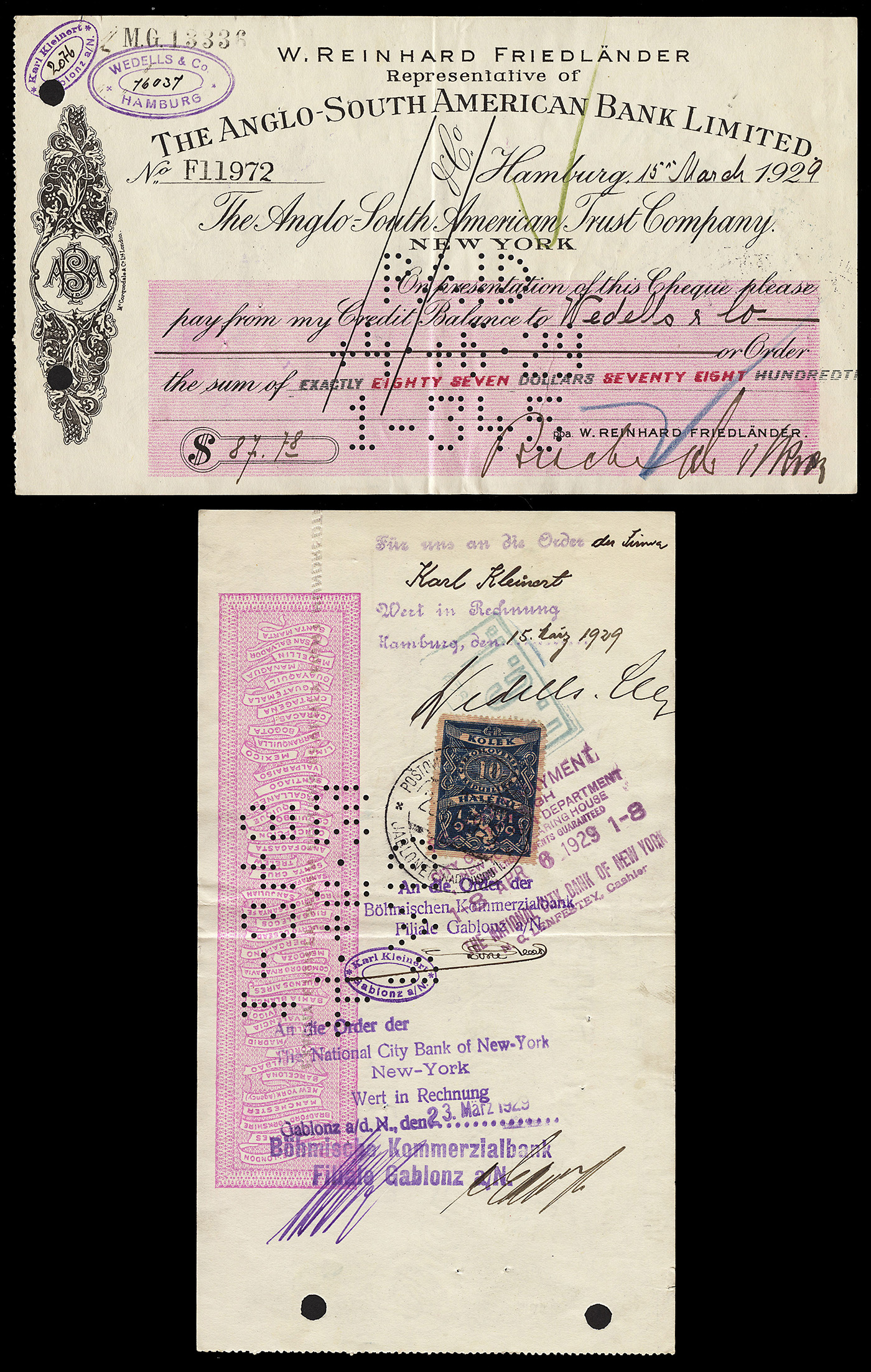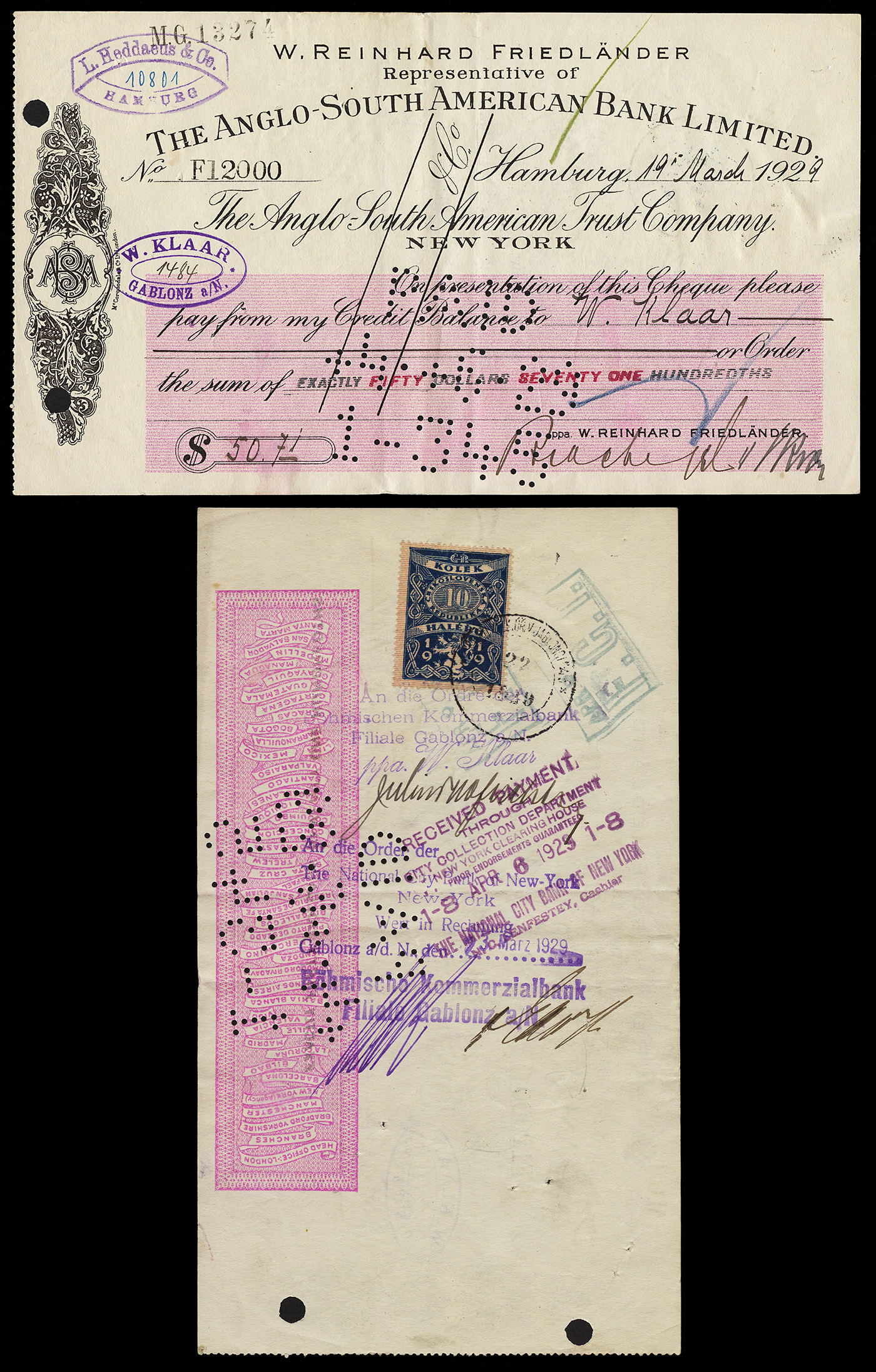 A draft on the Bank of London and South America completely wallpapered with 1-Peso revenues.
An Alabama usage.
If I need to order any revenue stamps, well at least I now have the order form.
A document with both U.S. and Canadian revenue stamps affixed.
Third issue 30c with large margins.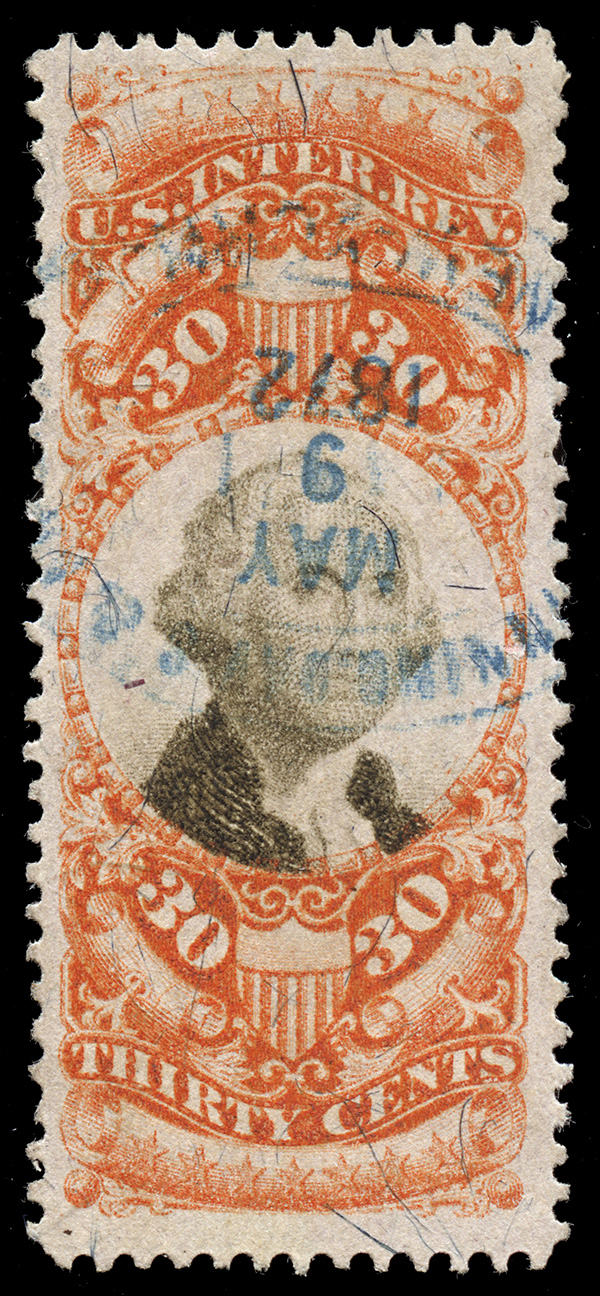 Absolutely ginormous R1a.
A nice petroleum company stock certificate with an absolutely hammered embossed seal.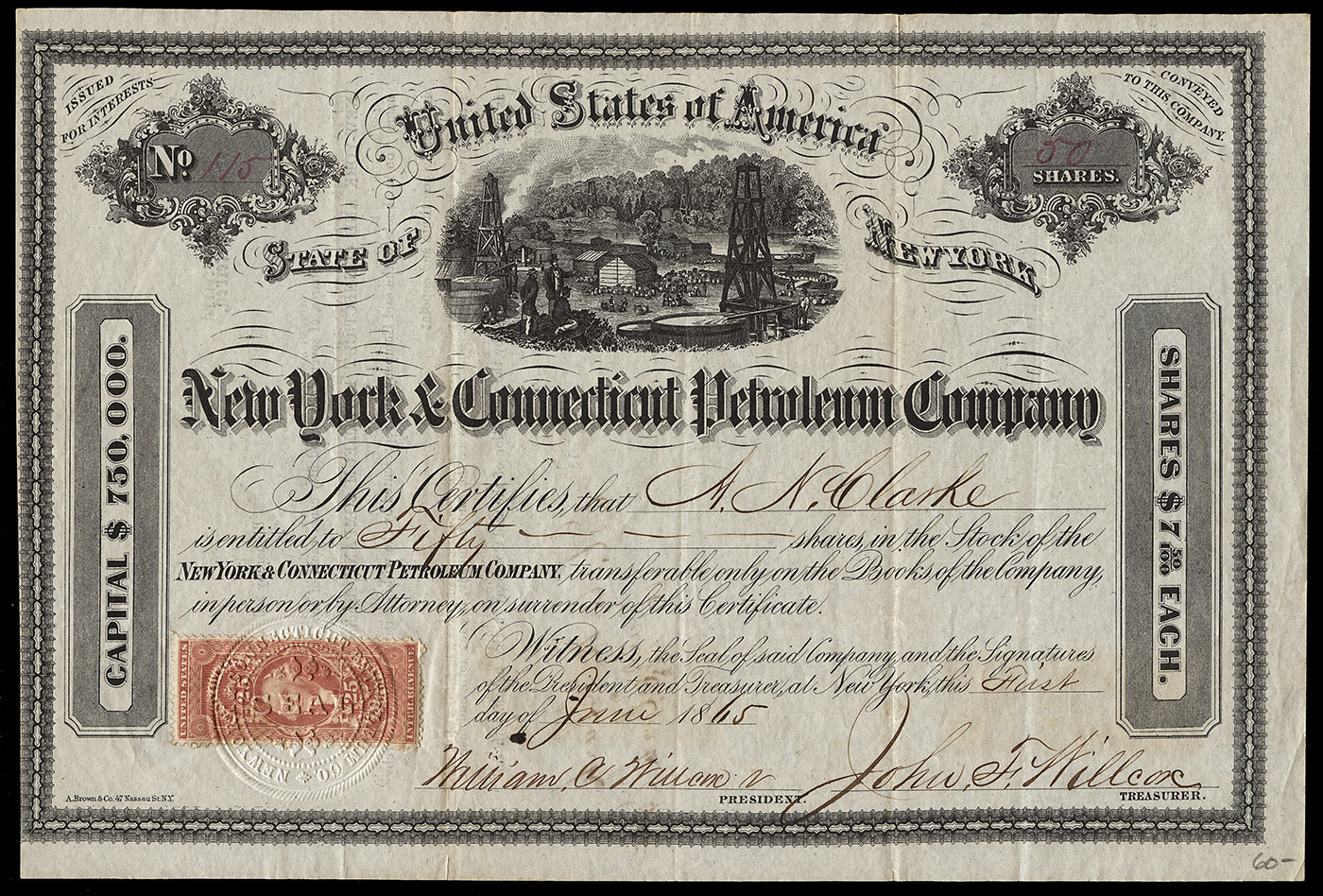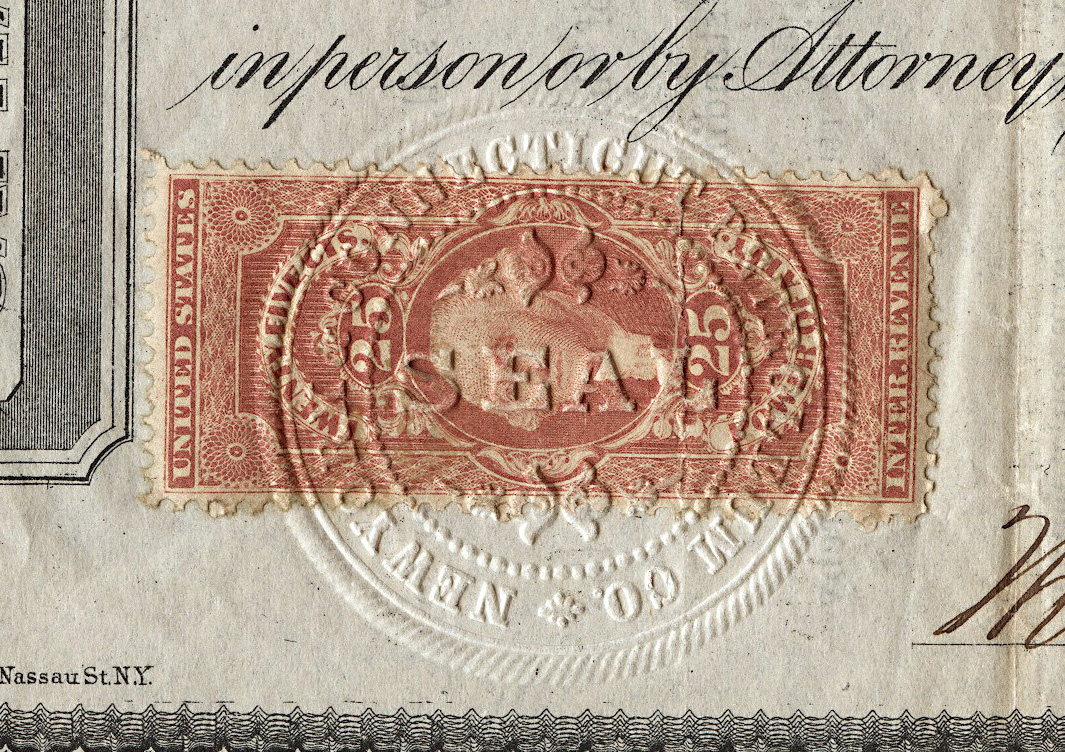 Two $1 Inland Exchange, one silk paper, both exhibiting more dramatic variants of the double transfer in DOLLAR at the bottom.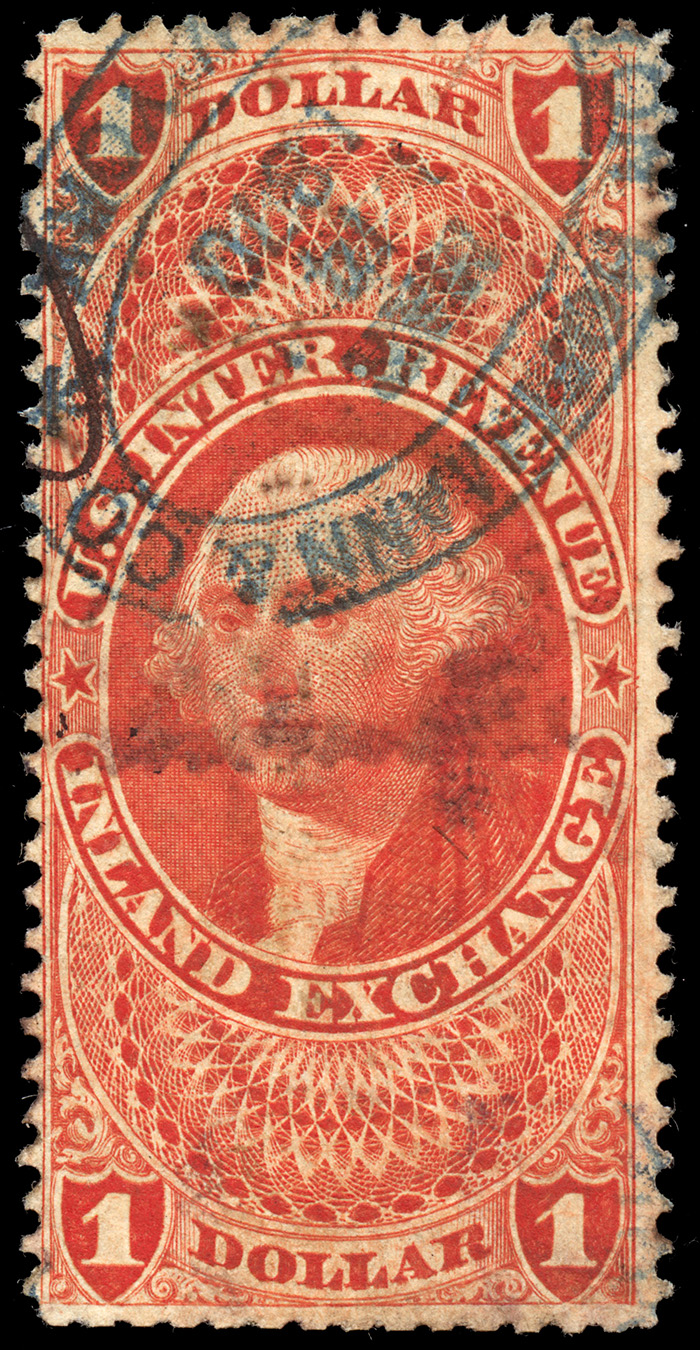 R13c margin imprint capture also showing small plate scratch at lower left.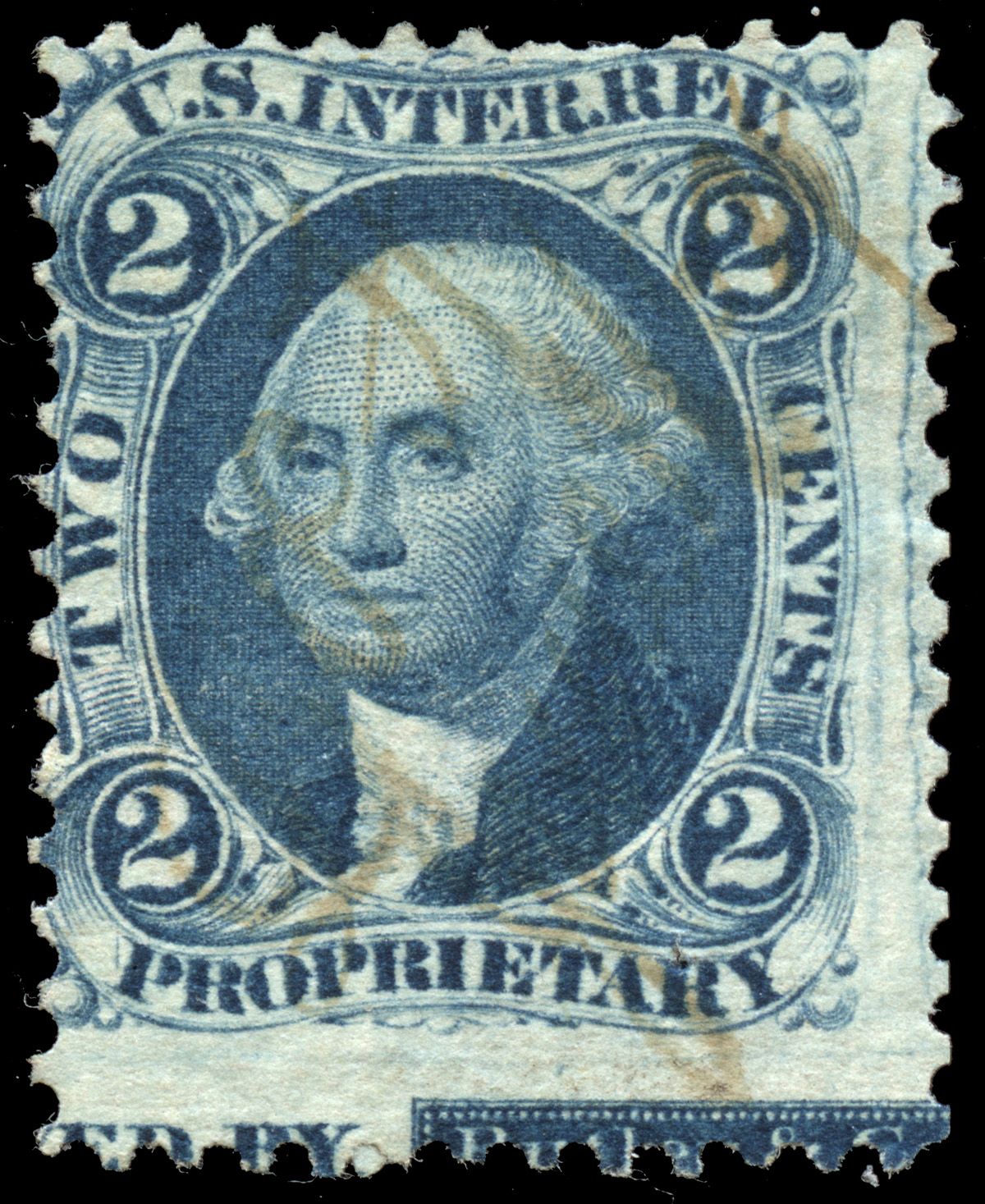 R55c with a double transfer I've not seen before, with doubling in top letters, bottom letters, and down the left side.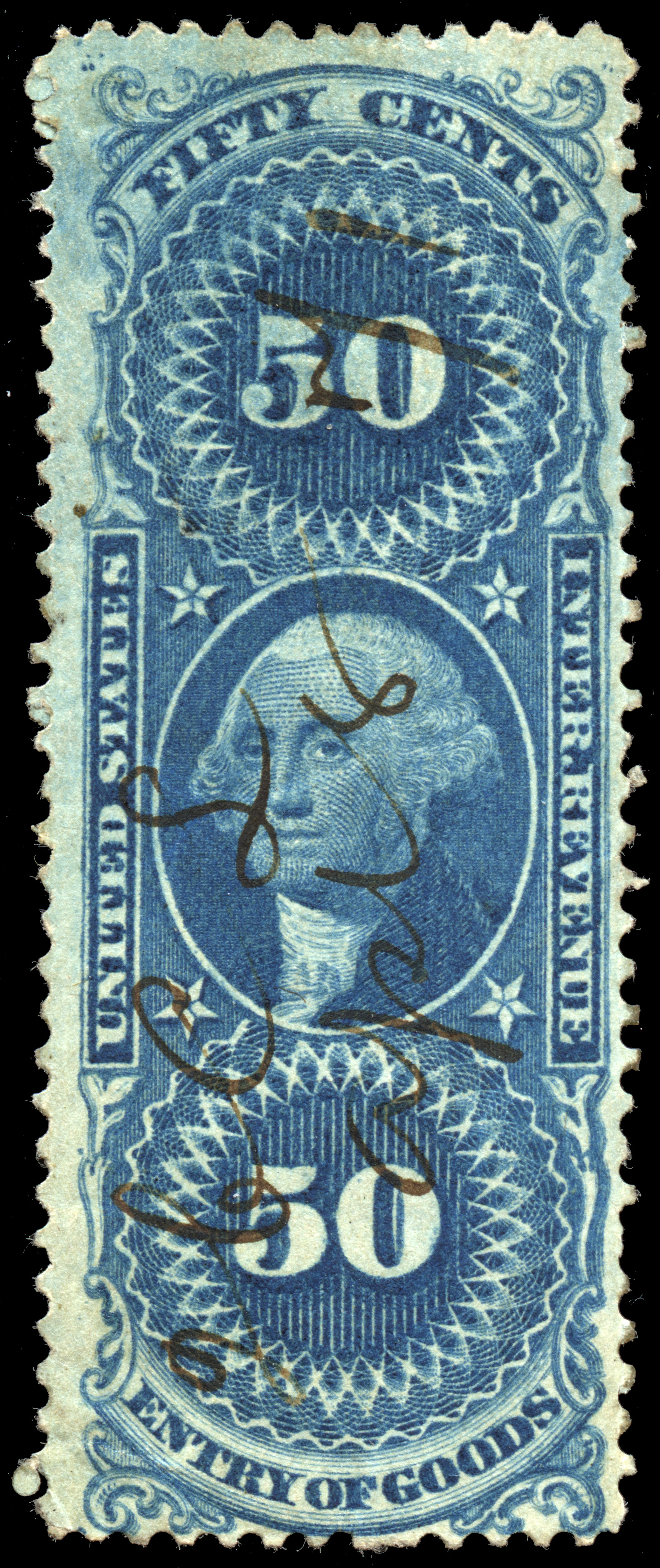 And the items I found that I was happiest to pick up:
Document with both a very interesting "DISCOUNT TELLER" handstamp with the document showcasing a huge format perfin cancel.
R183 horizontal pair with bright original color. 1. These are rarely found in multiples. 2. The lake color was a fugitive ink which runs when immersed in water. So any examples in very pale color have been soaked. Don't do that.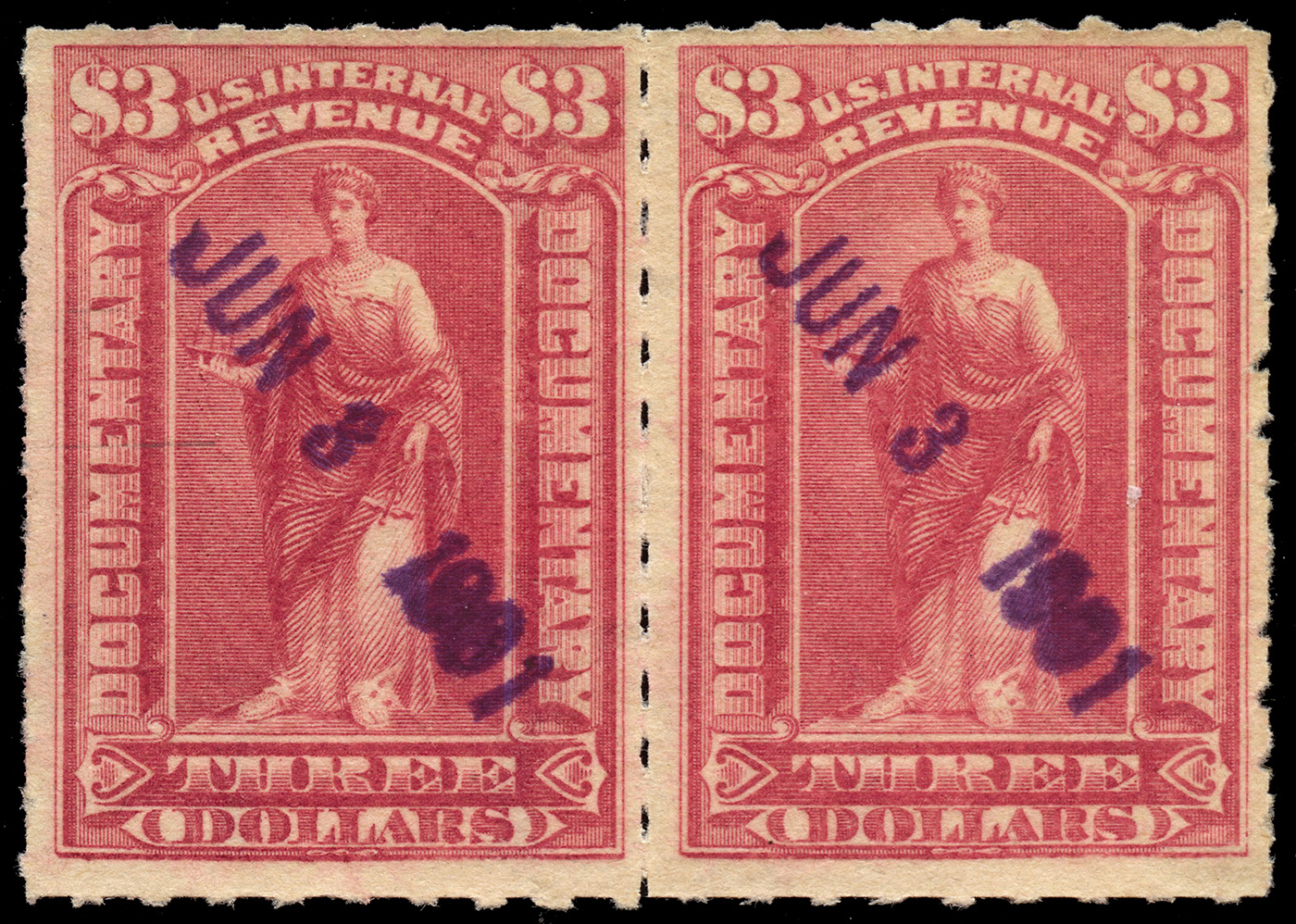 This is the first tissue stereoview I have seen from during the 2-year taxation period. Tissue stereoviews were hand tinted, with deliberate pinholes at places in the image where the light should shine through.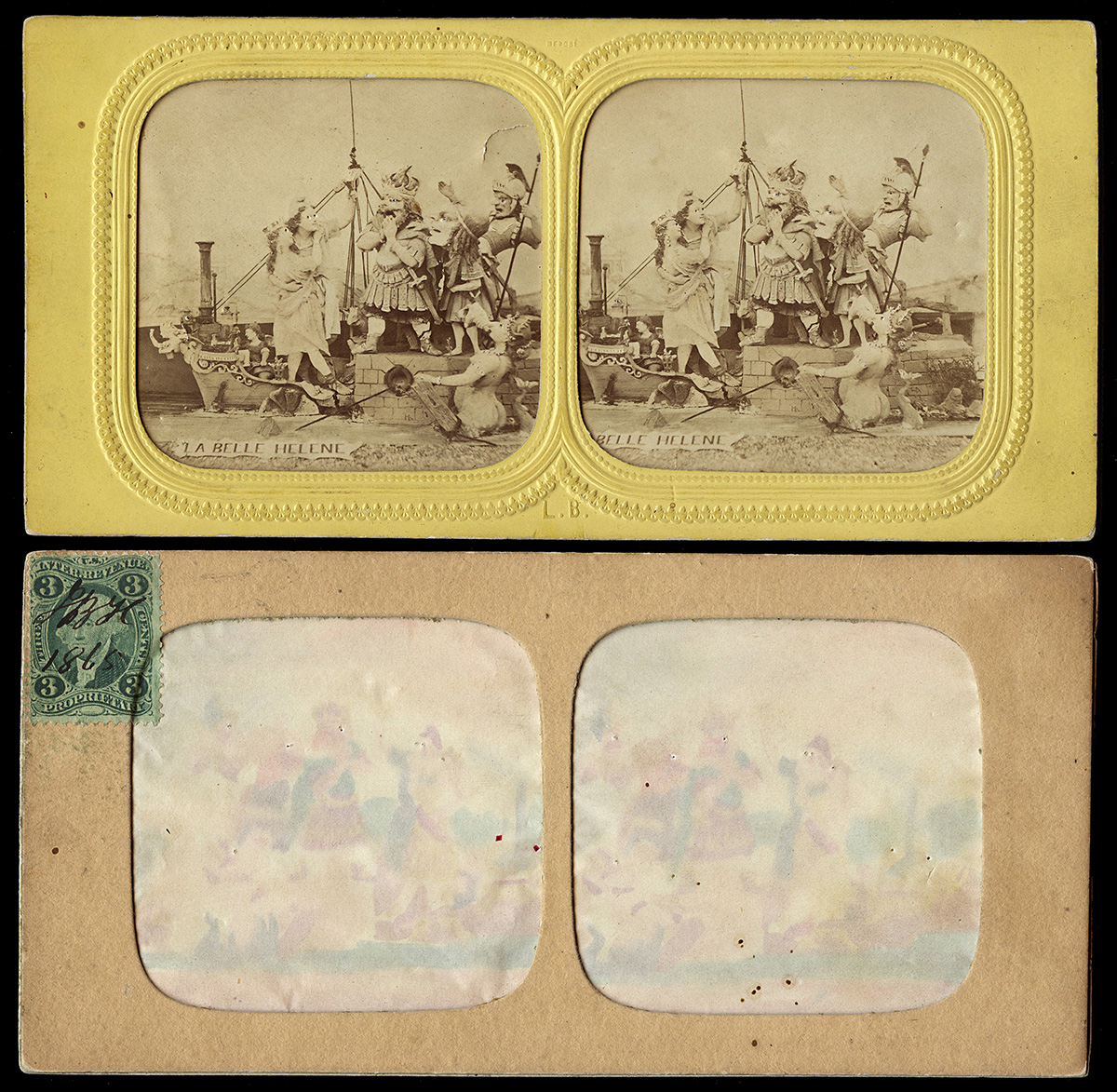 Surprisingly, this is the first Arkansas document in my entire 1st issue collection. Apparently they are more scarce than one would think. Presumably the "Subpoena in Changery" (it is definitely the letter "G") is a misspelling of Chancery? I can find no reference to the former anywhere.
And the 2 big ones IMO:
A used block of 4 of R259, the perf 10. It is listed but unvalued as a block of 4 both mint and used. Catalog value is $300 as 4 singles.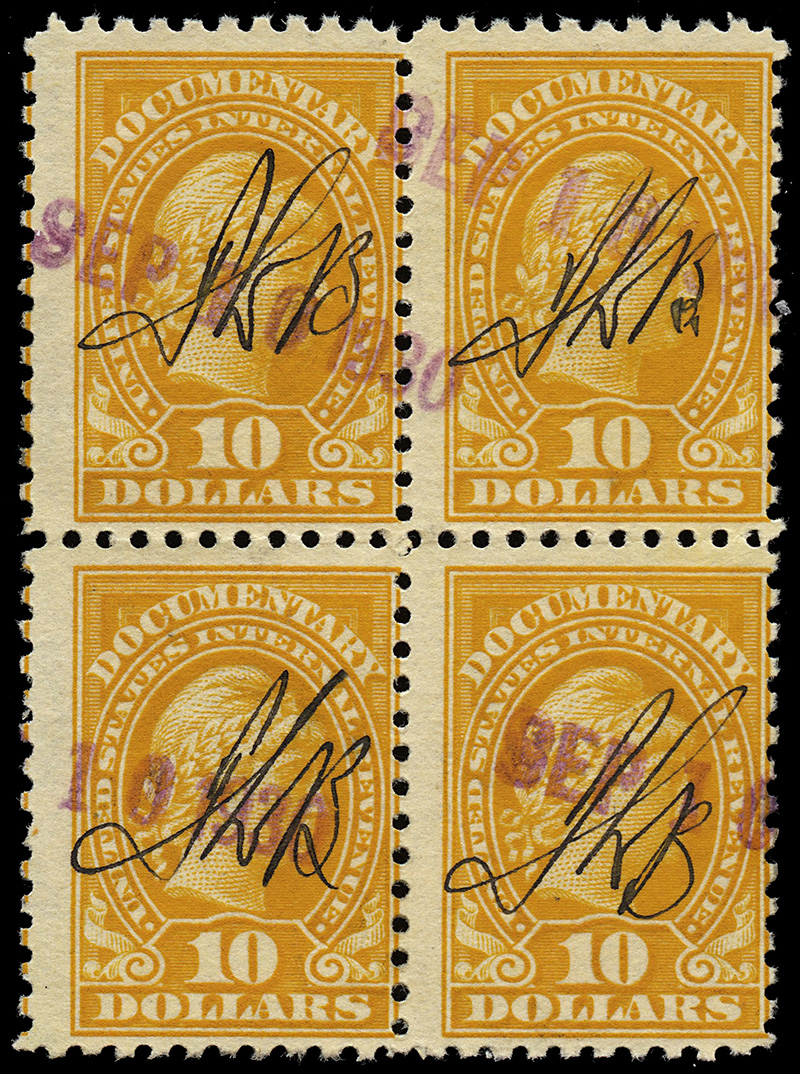 An R13c with all-over double transfer. Very scarce! This one is different from the other examples I have found, but there is doubling all over the place. I wish the cancel actually wasn't there, as it obscures some of the doubled elements. The image below is 3200 dpi, so if you click on the image you can see it at high resolution.