Photogravure booklet stamps
The 5d "Sword of Light" stamps from the stamp books can be distinguished from the sheet printings by the naked eye. Most notable is the difference in the shading of the mandorla: the oval shape around the Sword of Light. The shading on the stamps from the stamp book is uneven, whereas that on the sheet stamps is even. As a result, the impression of the latter appears much finer than that of the former. Below image shows the booklet stamp with the binding margin attached on the left and the sheet stamp on the right.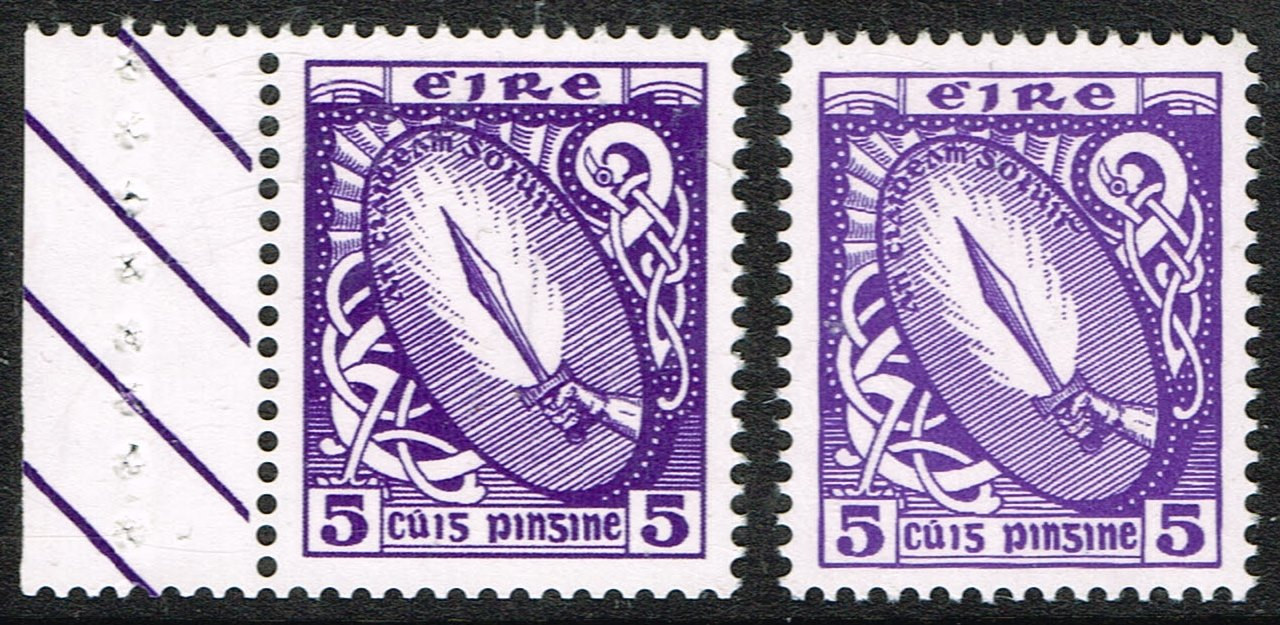 The shading above the value tablets and inscription outside the mandorla is better defined on the stamps from the stamp books than on the sheet stamps.
The panes of the stamp books were printed in sheets containing columns of panes. Alternating columns were printed in opposite directions with a gutter margin between columns of panes printed inverted and upright. The stamps from the panes with inverted printing had the watermark inverted in relation to the design.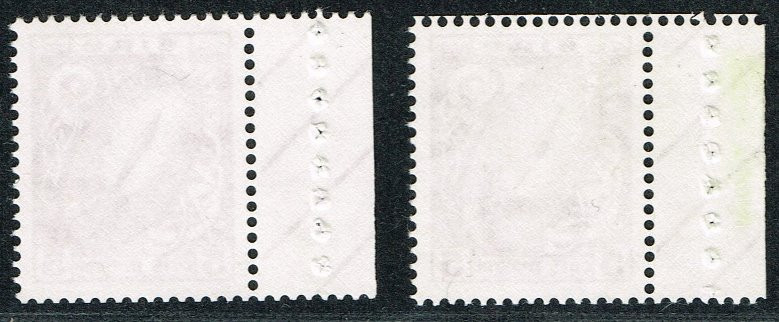 In the case of these stamps, I find that holding the stamps against a dark background with a light source at a 90-degree angle better shows the watermarks than scanned against a black background.
The vertical gutter margin between the columns was cut into two halves that served as binding margins. Once turned the right way up, all panes had this binding margin to the left of the stamps. Below image gives an impression of what the gutter would have looked like.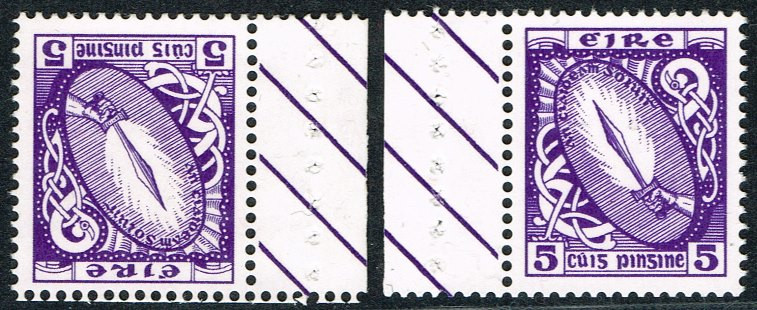 The diagonal lines printed in the gutter margin prevented the illegitimate use of the watermarked paper. They would be continuous across the full gutter margin.