Sheet stamps
Johan Enschedé of Haarlem printed all the stamps of the series. It printed both the smaller stamps with face values in cents and larger stamps with face values in guilders in photogravure. It had been tradition to print the 'high value' stamps with a face value of 1 guilder or more in intaglio.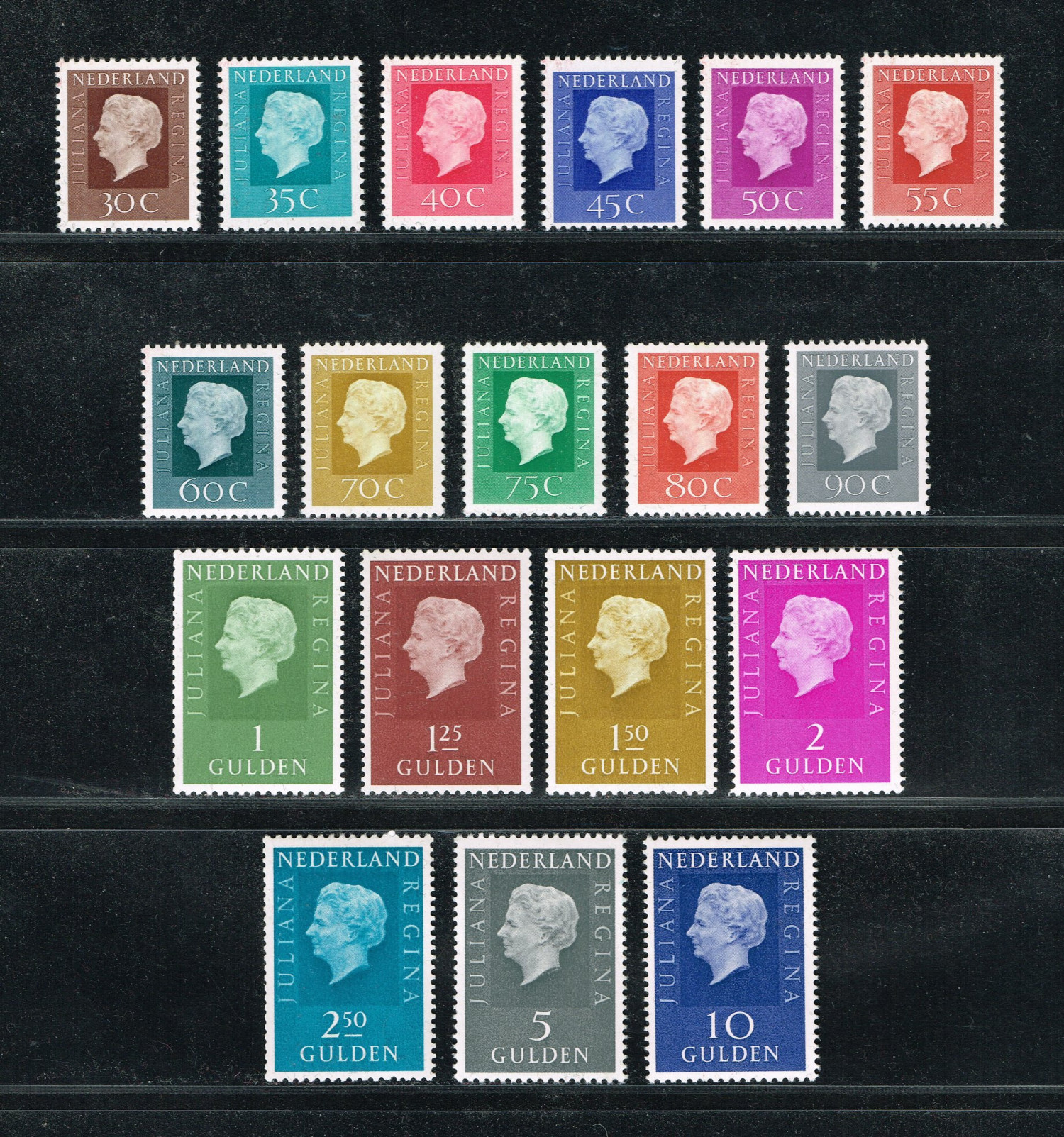 1969 – 1981 'Regina' permanent series
Between 29 January 1969 and 26 May 1970, PTT issued the large-format stamps with the guilder values. The 1.50 guilder and 2 guilders values were added in 1971 and 1972, respectively, as the combined basic rate for a registered inland letter rose. Other than the 25C value that only appeared in booklets, the low values did not appear until the end of 1971. Although the basic rate for an inland letter increased to 30 cents on 1 November 1971, the stamp of that value did not appear until 11 February 1972.
issue dates
29 January 1969: 1,25G (and 25C from machine vended stamp books);
25 March 1969: 1G;
14 July 1969: 2,50G;
26 May 1970: 5G, 10G;
25 January 1971: 1,50G;
23 December 1971: 70C, 80C;
24 December 1971: 45C, 75C;
27 December 1971: 60C;
11 February 1972: 30C;
14 February 1972: 40C, 50C;
2 August 1972: 35C;
30 November 1972: 2G;
5 April 1975: 90C;
1 April 1976: 55C.
Stamps with a number on the back printed in black come from rolls of stamps.

'Regina' permanent series coil number in strip of 5