Rod,
WRT the NSKK stamp, I think what you have is a forgery of a very valuable unissued Third Reich stamp. I say forgery because the catalog value would seem to suggest forgery (or who knows, maybe you just won the lottery!)
As to the background, toward the end of the Third Reich period, Germany planned to issue a set of stamps commemorating various Nazi Party groups -- the SS, SA, National Socialist Drivers' Corps (NSKK), and National Socialist Flyer's Corps (NSFK). The first two of these,
SS and SA
(MiNr. 909 & 910, Sc B292 & B293), were released on 21 April 1945, and are famous for being the last two stamps issued by Nazi Germany. The last two, NSKK (MiNr. X) and NSFK (MiNr. XI) were never issued due to the fall of the Third Reich.
During the design process, however, a few copies of the entire set were produced by hand press at the Staatsdruckerei Wien (Vienna State Printers) for submission purposes and mounted on approval cardboard. These approval sets are very rare. They were found after the war in storage at the Staatsdruckerei Wien.
A single copy is known with 5 stamps on cardboard -- the fifth stamp is the prior issue,
Volkssturm
(MiNr. 908, Sc B291) from February 1945, which was likely also intended as part of the set, though this isn't clear.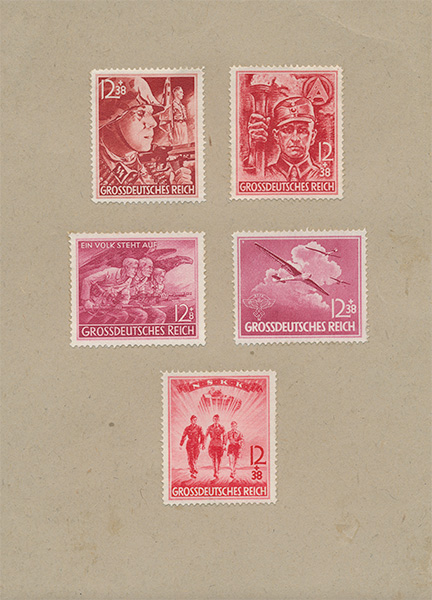 This approval card last sold in February 2018 for €70,000.
At present, 18 sets of the MiNr. X/XI pair are known. Some are on cardboard in a group of 4 with the SS/SA approvals, some are on cardboard as just the pair, and some are on cardboard with each on its own piece or cardboard.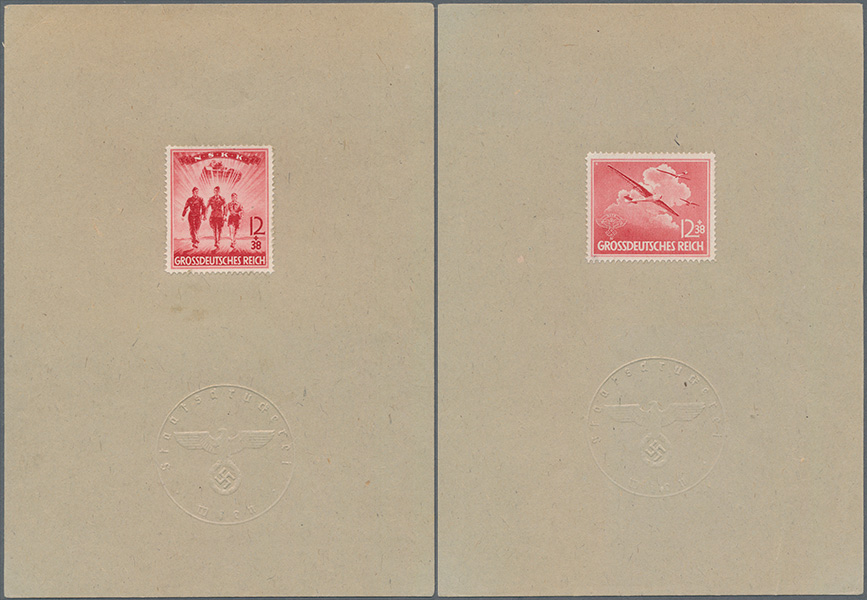 This pair went unsold with a starting price of €40,000 in February 2019.
At least two of the pairs of MiNr X/XI are off the cardboard. One pair last sold for €22,000 in 2017, and the other (shown below) just sold about 2 weeks ago for €36,500.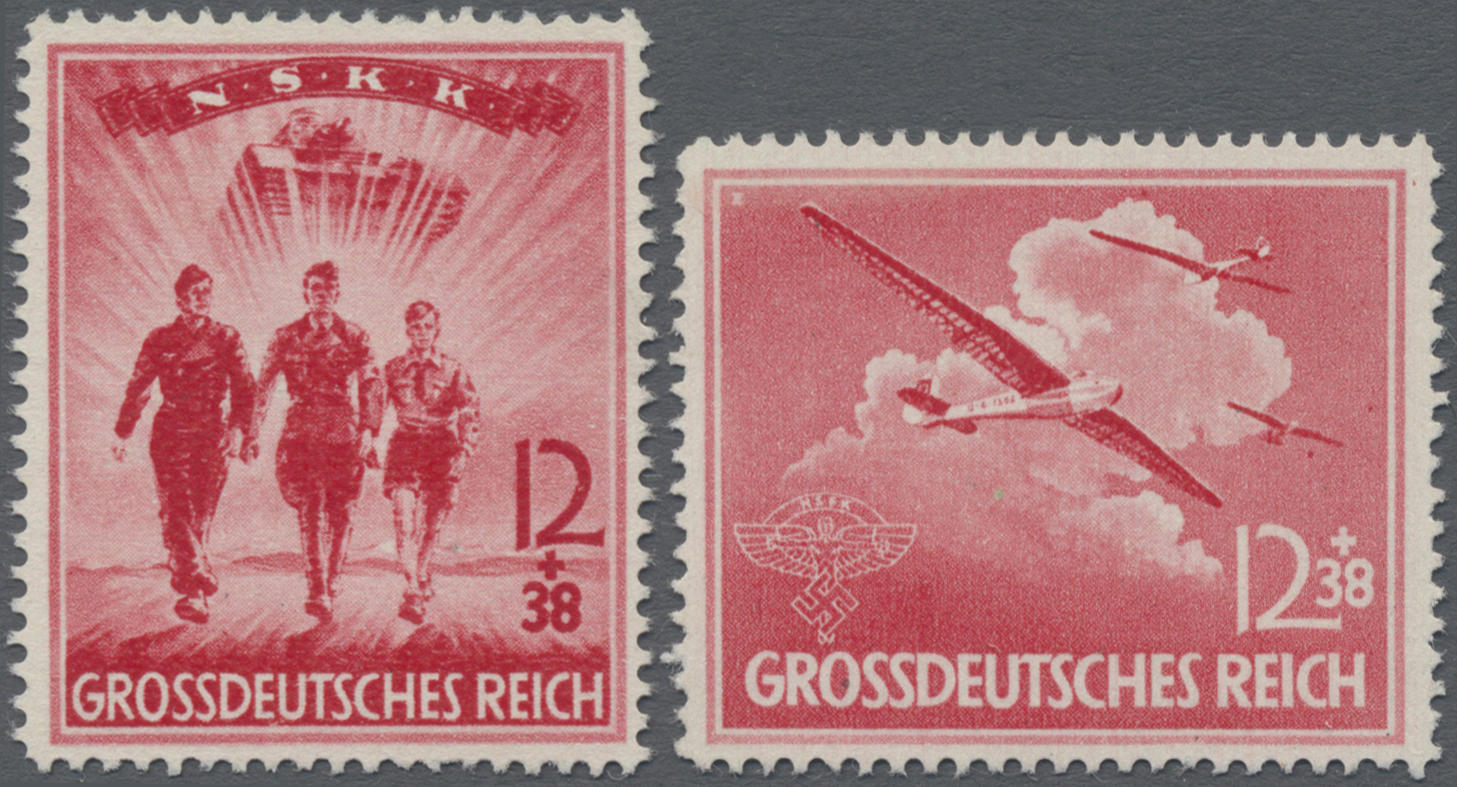 Due to the rarity, I suspect yours is a forgery, but you might compare it side-by-side with the ones shown above and see how it compares. They are ungummed.
Michel CV for 2021 is €24,000 for each.
EDIT TO ADD: I just realized you were showing the NSKK stamp to illustrate your point, not because you have it. That's a relief. I was worried I was going to have to take out a loan and buy it off you if genuine.