Some refinement. The circular polarizing filter didn't do diddly squat, so I went out and bought me a poor man's diffuser: a white fabric lamp shade from Goodwill for $2.99. It definitely changes the nature of the image, but I'm not entirely sure it's for the better. It eliminates the reflectivity from the surfaces and makes it a more 2D image, but there's also a bit of lost detail in my opinion.
While I aesthetically prefer the non-diffused images, I think that when it comes to pointing out plate varieties the diffused images may be easier to dissect; fewer distractions.
No differences in camera position, settings, or focus; the only difference is placement of the lamp shade around the stamp.
Which surface characteristics do you prefer and why?
Note: Different stamp from the above images.
Non-diffused (no lamp shade). Full image (will need to click to view full size):
Diffused (lamp shade around stamp).
Crop 1 not diffused (no lamp shade):
Crop 1 diffused (with lamp shade):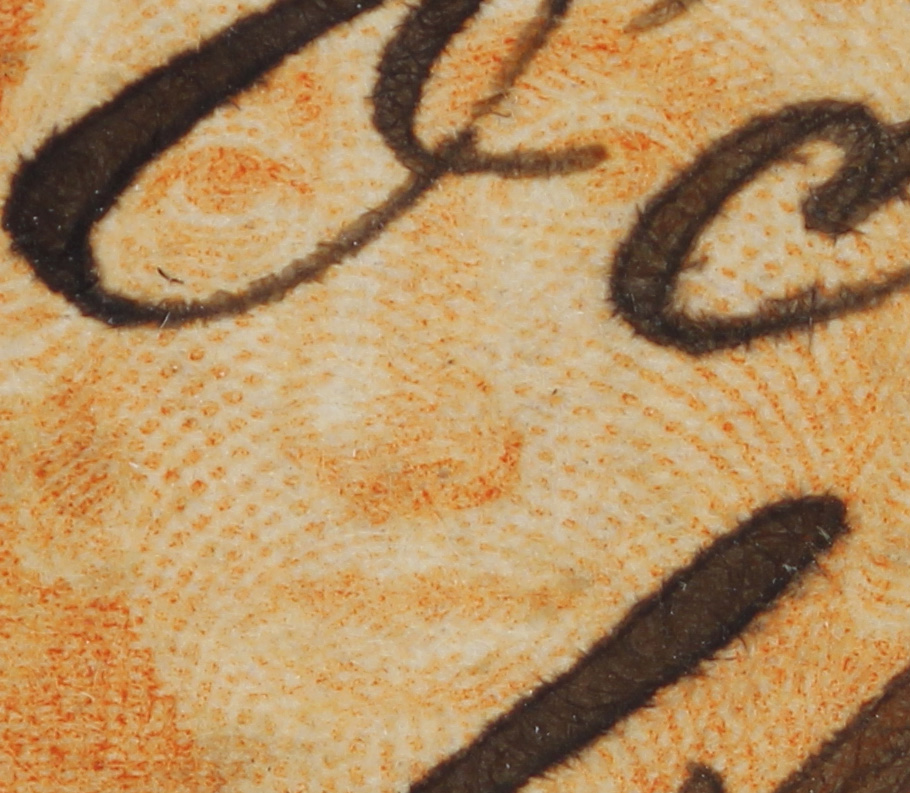 Crop 2 not diffused (no lamp shade):
Crop 2 diffused (with lamp shade):