Disclaimer
:
I'm new to philately, so I apologize if this is a trivial matter that could mean a waste of time to the more experienced collectors.
Hello again,
I have this
Marianne de Gandon
French stamp YT:721: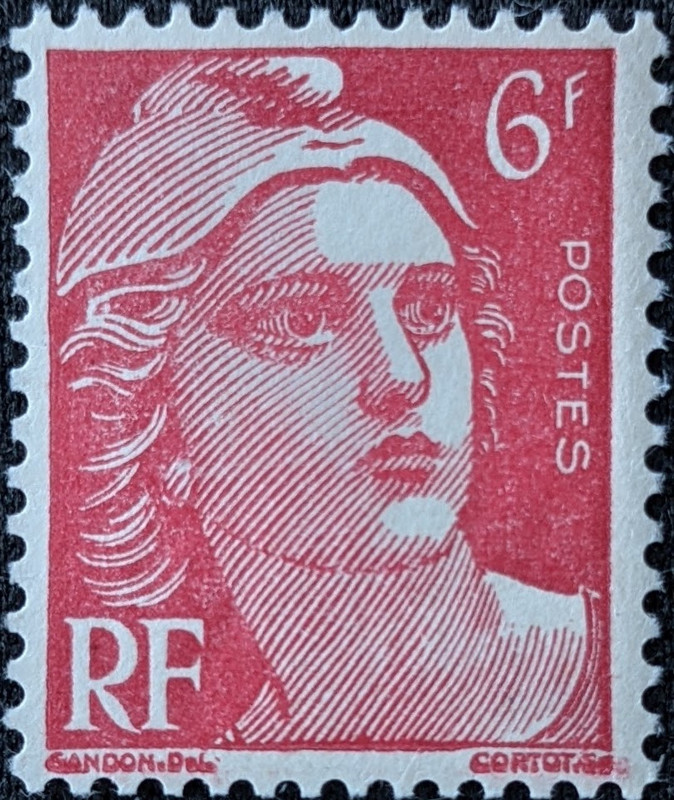 Yvert & Tellier's Catalogue mentions a variation for "
meches reliees
" (bound locks); YT:721
a
: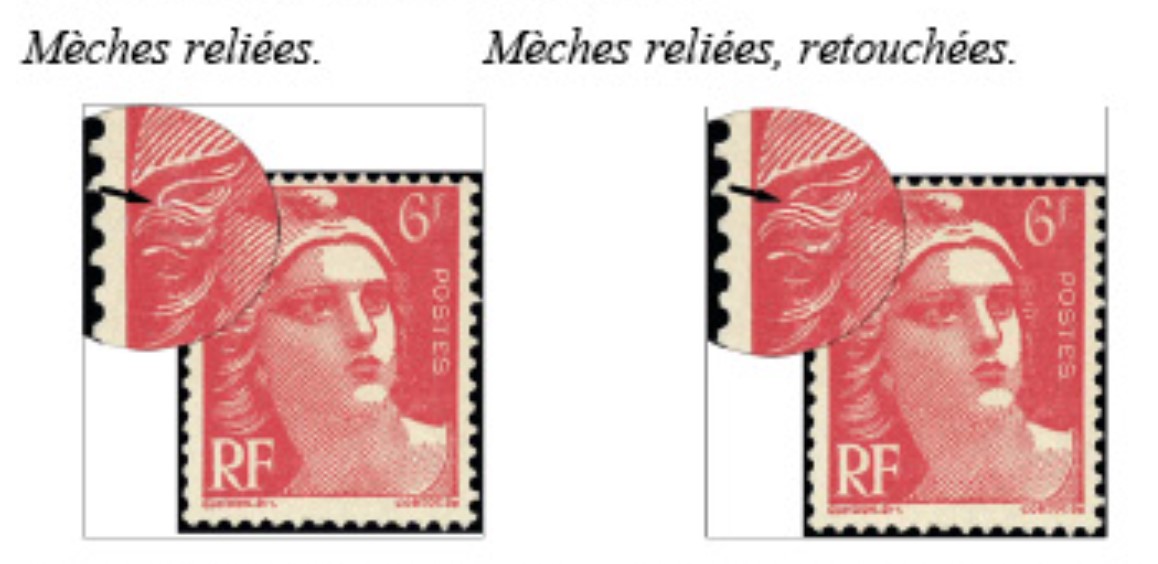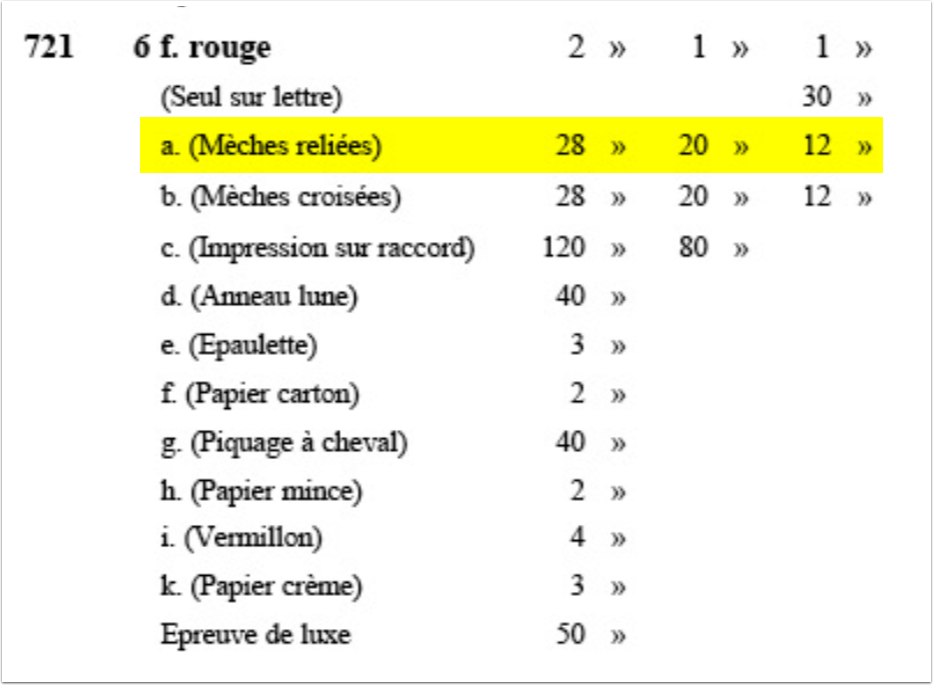 My stamp looks similar to the one on the left (
meches reliees
), but not identical. Let's take a closer look: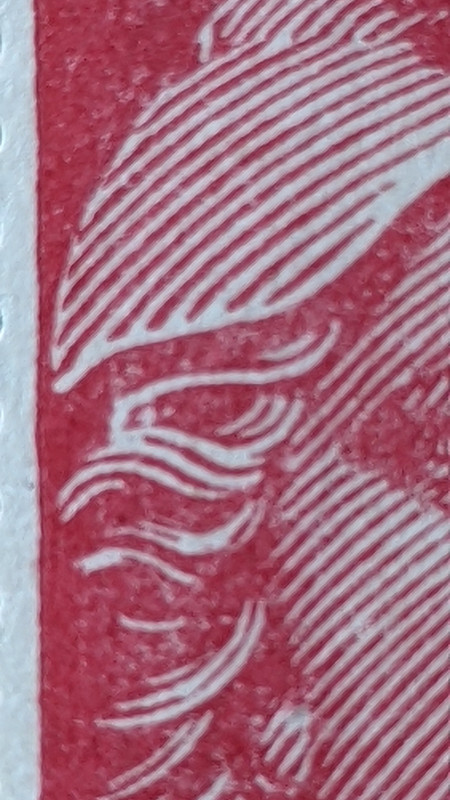 Doing some research, I came across
this document
, which goes into detail about the "
Varieties of Wicks of the 6 Francs Marianne de Gandon
". In it, it shows these three variations: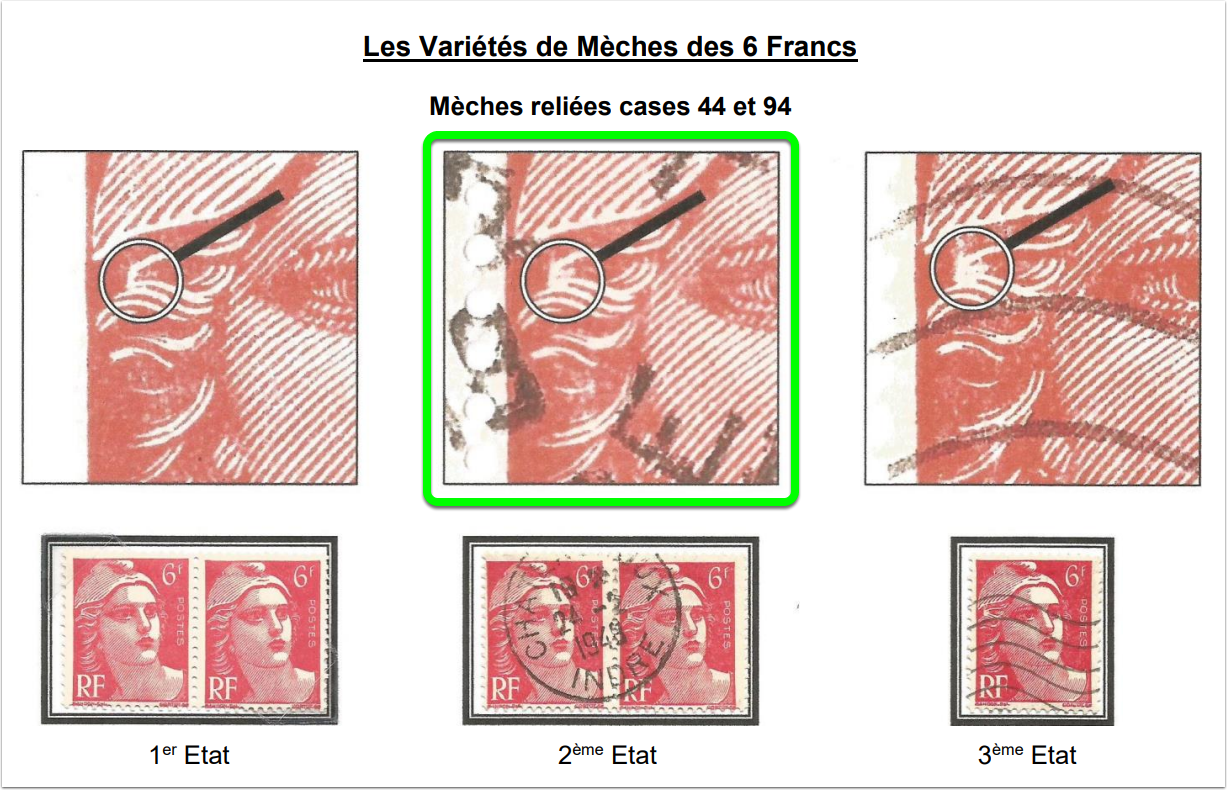 Of which, I think, the one in the middle looks the closest to my stamp. Let's compare:
Although it is still not exact. But these variations seem to be produced by the printing technique used for this issue.
So, what do the experts say?
Is this the "meches reliees" (bound locks) variation, or is it something else?
Thank you very much in advance to everyone.
Eric