For the past 3 years, I had been separated from most of my stamp collection, as I didn't trust the movers to safely get it to/from Japan undamaged. Due to me recent retirement, I'm once again reunited, and I set about to consolidate the stamps I acquired while in Japan with those I had left behind.
So, I started with my German New Guinea pages, and I made it all the way to page 1 before I hit a snag. The brown shades didn't appear correct.
For those who don't collect this area, the first issues of many of the German colonies were overprints of the German Krone/Adler (Crown/Eagle) issues of 1889. These issues are notorious for their color shades.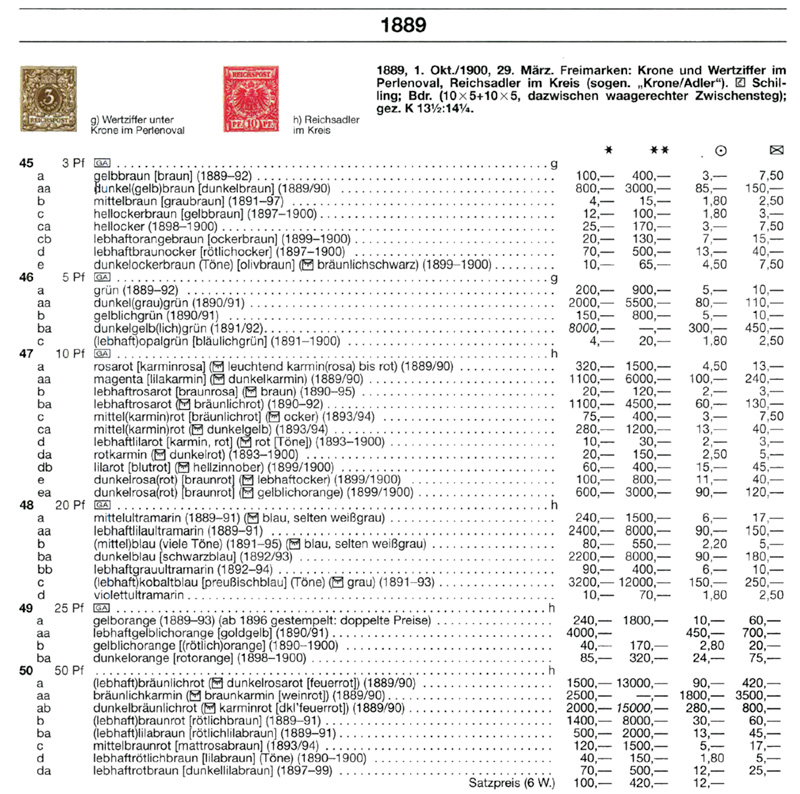 When Michel lists the colonies overprints, they include in parentheses the underlying issue (ex. 45 e).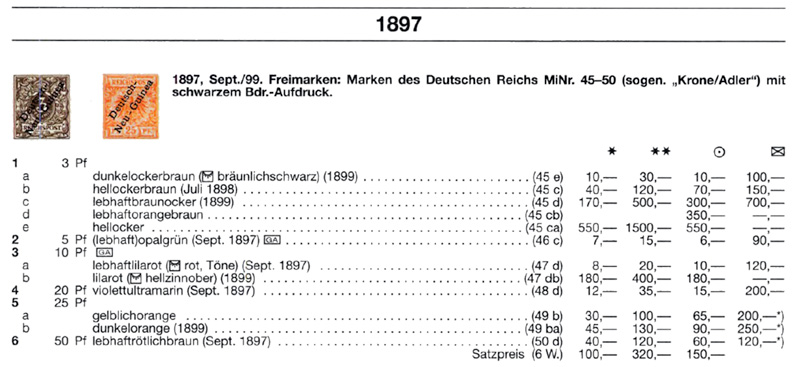 As you can see, not all the shades were overprints, and the order in which the shades are listed isn't consistent across the colonies, presumably because they were discovered in different order. This can make deciphering the shades a real pain, as it requires a lot of cross referencing against exemplars from other colonies and the original Krone/Adlers.
So back to my German New Guinea problem. I was presented with these five issues. On the reverse you can see they are all certified, with colors included via the letters "b" and "c" (ignore the "I" suffixes, as that's a plate flaw).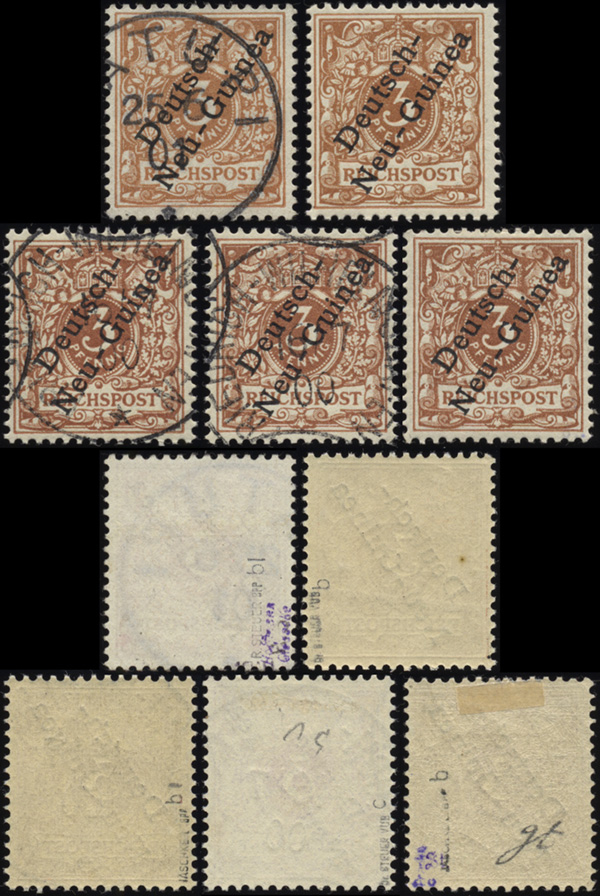 ...And they don't match.
I contacted the expert who is currently the go-to for these, Michael Jäschke-Lantelme, who previously certified the outer two on the bottom row. He told me something I wasn't aware of.
Translated:
Quote:
Dr. Steuer adhered to Mr. Zenker's early color differentiation, while today Mr. Zenker's late differentiation is used for expertizing (he has been expertizing the original stamps for over 40 years and has had to revise his findings from time to time due to his many years of research).
So for those with German stamps of this series, be aware that the identifications on your stamps of this series may not be accurate to the current catalog if the expertization is an older one.
So now I get to package up a bunch of browns and ship them to Germany in an attempt to get them accurately identified. More fun with USPS!