Hello everyone,
I'm Eric.
I used to collect when I was a little kid, given my dad collected a bit as well.
After many years, I thought it could be fun to re-kindle that activity for 4 main reasons:
1) It's something I can share with my kids, since I'm now a father.
2) It's an "offline" or "tangible" activity. More and more our lives are becoming very digital. Having activities in the "tangible" world is healthy.
3) I have the collector's gene. So I have a calling to collect something.
4)
I like collecting stamps!
So, even though I delved into stamps when I was young, I consider myself a beginner collector. I've never used a catalog (I am using one now: I subscribed to the Yvert & Tellier online catalog), and don't know the jargon or almost anything for that matter. But I have already started doing some research, watching YouTube videos, and reading some forums.
Regarding the forums. I didn't know which one to use. So I Googled them and selected the ones that came up first organically. Then I ensured they were active and that threads would be answered quickly (a sign of enthusiasm). I chose the three main ones and signed up for them. In all three, I'm using this same introductory post, to save me some time (I hope that's fine with all, and within guidelines).
I'm currently collecting
Argentina
,
France
, and
Portugal
. But will soon add the
US
and the
UK
to that list.
I'll collect by country, in chronological order. My idea is to have a collection of MNH and one of Used stamps per country. I'm not sure if that's doable, but that's my beginner's idea.
I leave you three stamps I like from my small collection. Hope you enjoy:
1948: Abbey of Conques - Aveyron
(Yvert et Tellier FR 805; Scott FR 593)
Front: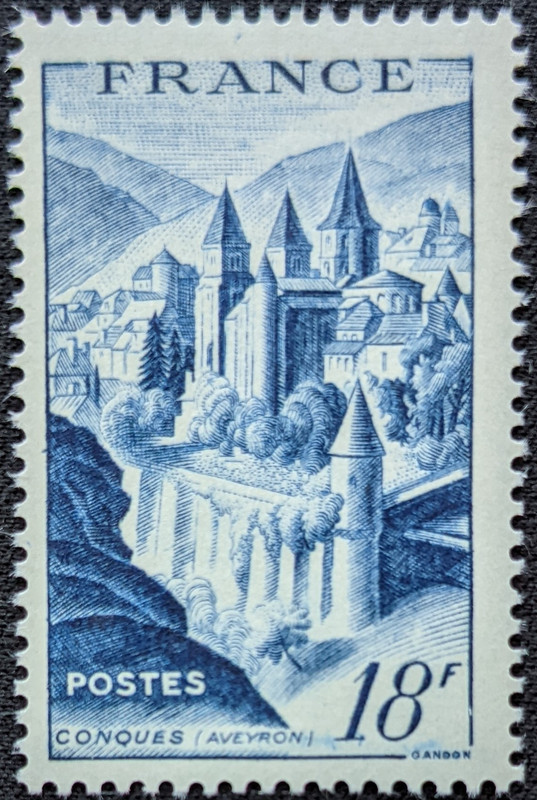 Back: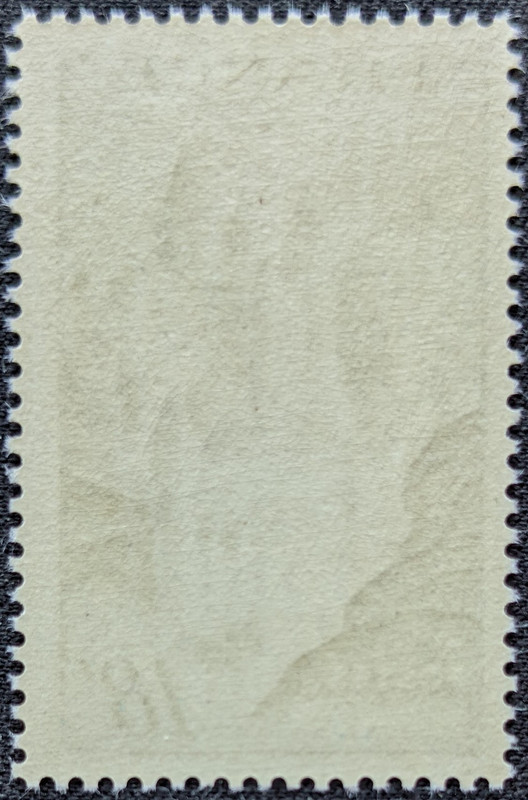 1948: CÚres and Marianne de Gandon
Yvert et Tellier FR 833A; Scott FR 615a
Front:

Back:

1941: Clement Ader (1841-1925) Aviation pioneer. Surcharge
Yvert et Tellier FR 493; Scott FR 414
Front: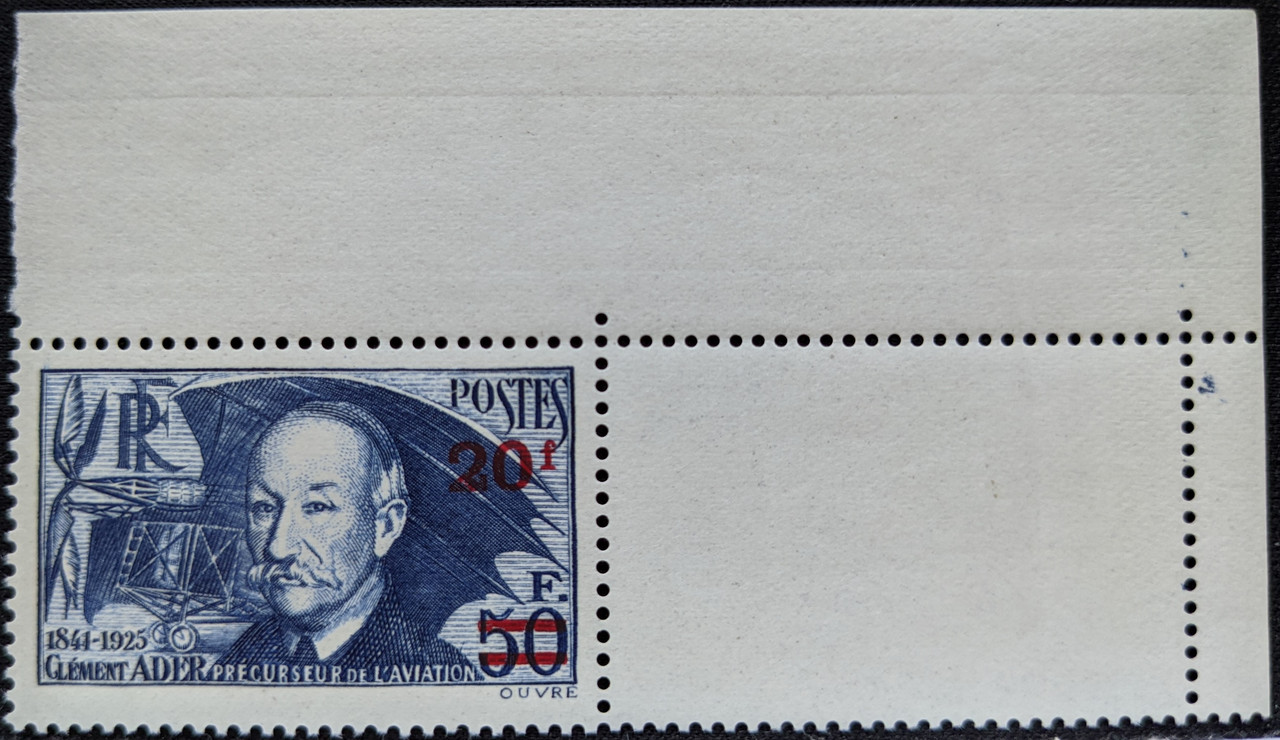 Back: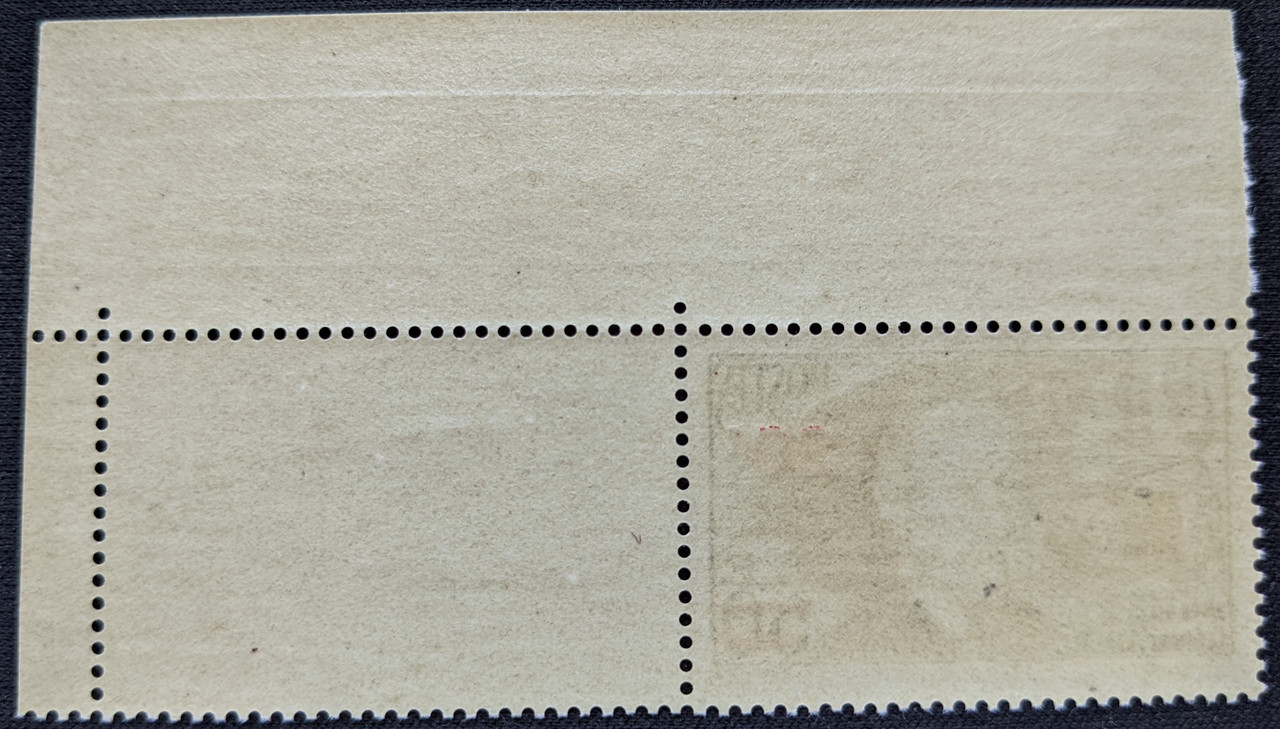 Glad to be here.
Looking forward to participating.
Eric