These are two multi-value Machin coil strips. You should be able to see bars at the sides of the stamps.

The bars are phosphor bars applied over the ink. Under a long-wave ultra-violet lamp, you can see the same phosphor bars. If you concentrate on the white border at the top of the strips, you may see that the area covered by the phosphor bars are darker than the areas between the phosphor bars. This is the phosphor absorbing the uv-light.
You may also notice the difference in the whiteness of those areas between the stamps. The top strips has a brighter white appearance. The top strip was printed on what is known as fluorescent-coated paper. The coating contains an optical brightening agent (OBA) that makes the paper look whiter. Under uv-light, especially, the OBA shows a whitish fluorescent reaction.
The bottom strip does not have the OBA added to the coating. This is known as original coated paper.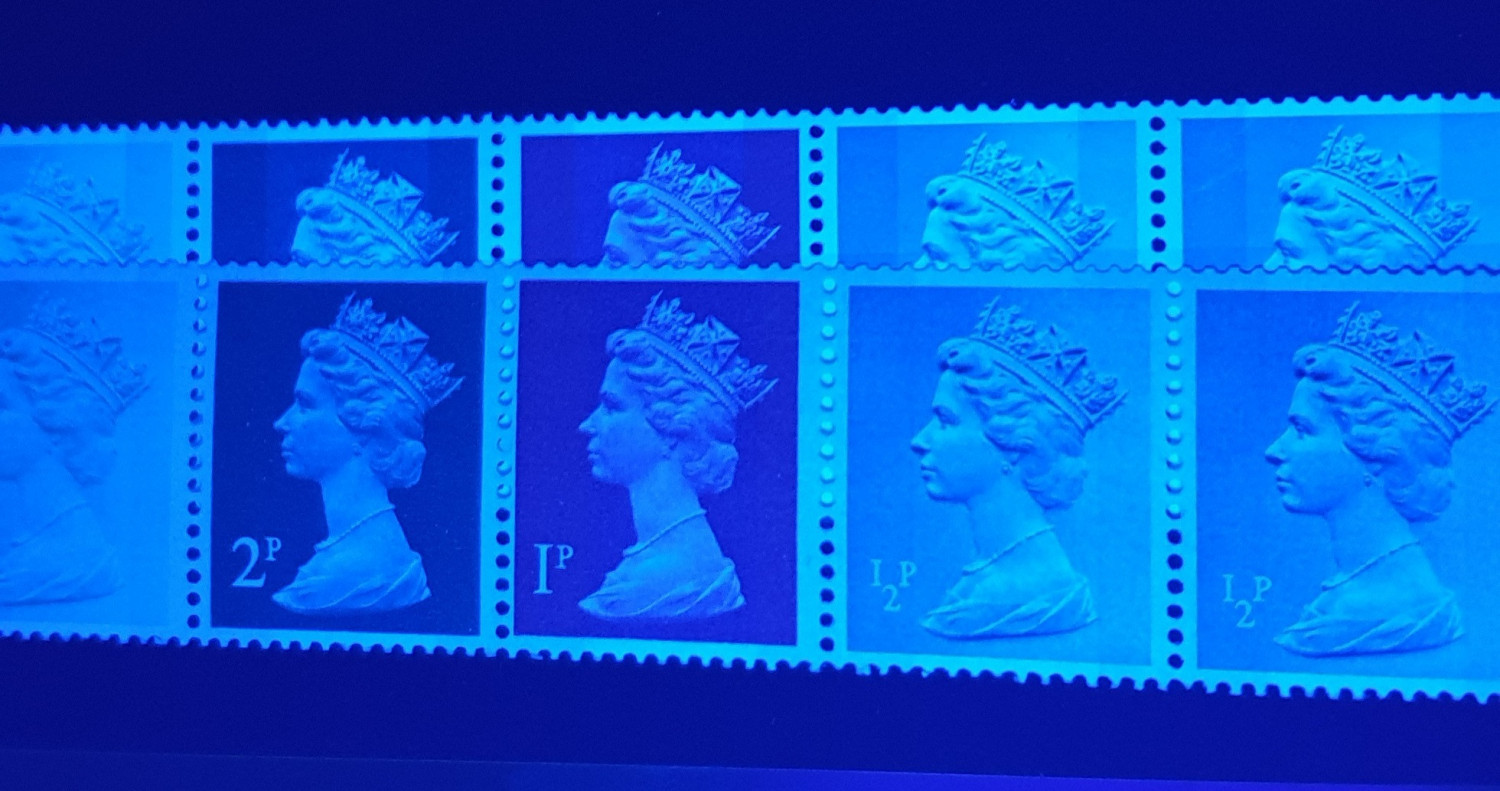 If you do this with a short-wave uv-lamp, you will also see it, but not as clear. Note the inks used for the 6p and 2p stamp do react.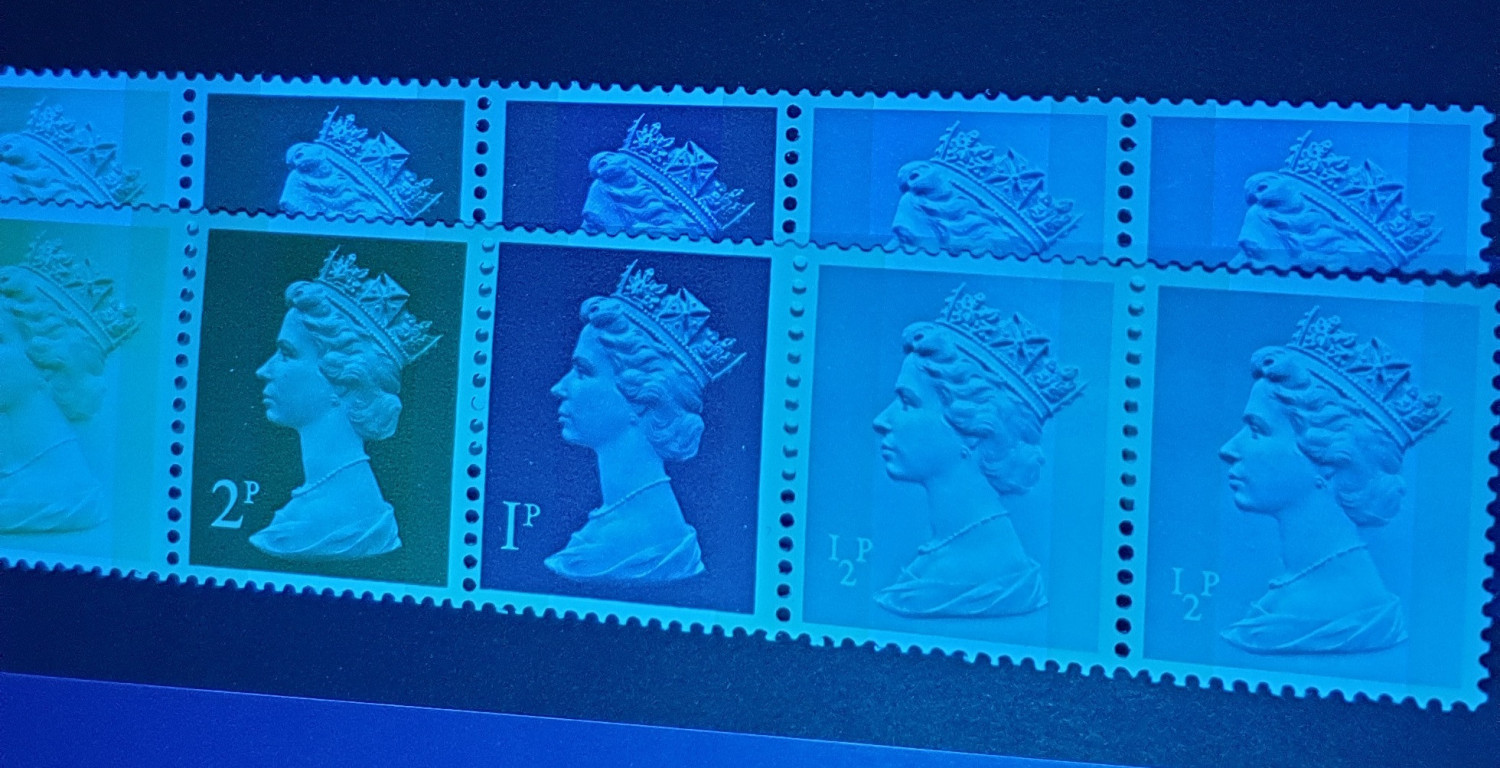 The final picture is what happens after I turn off the short-wave ultra-violet lamp. This is phosphorescence. It is hardly visible if you turn off the long-wave lamp. It is a characteristic of the phosphor ink used, modern Machins have bluish phosphor bars that react to short-wave and long-wave uv-light.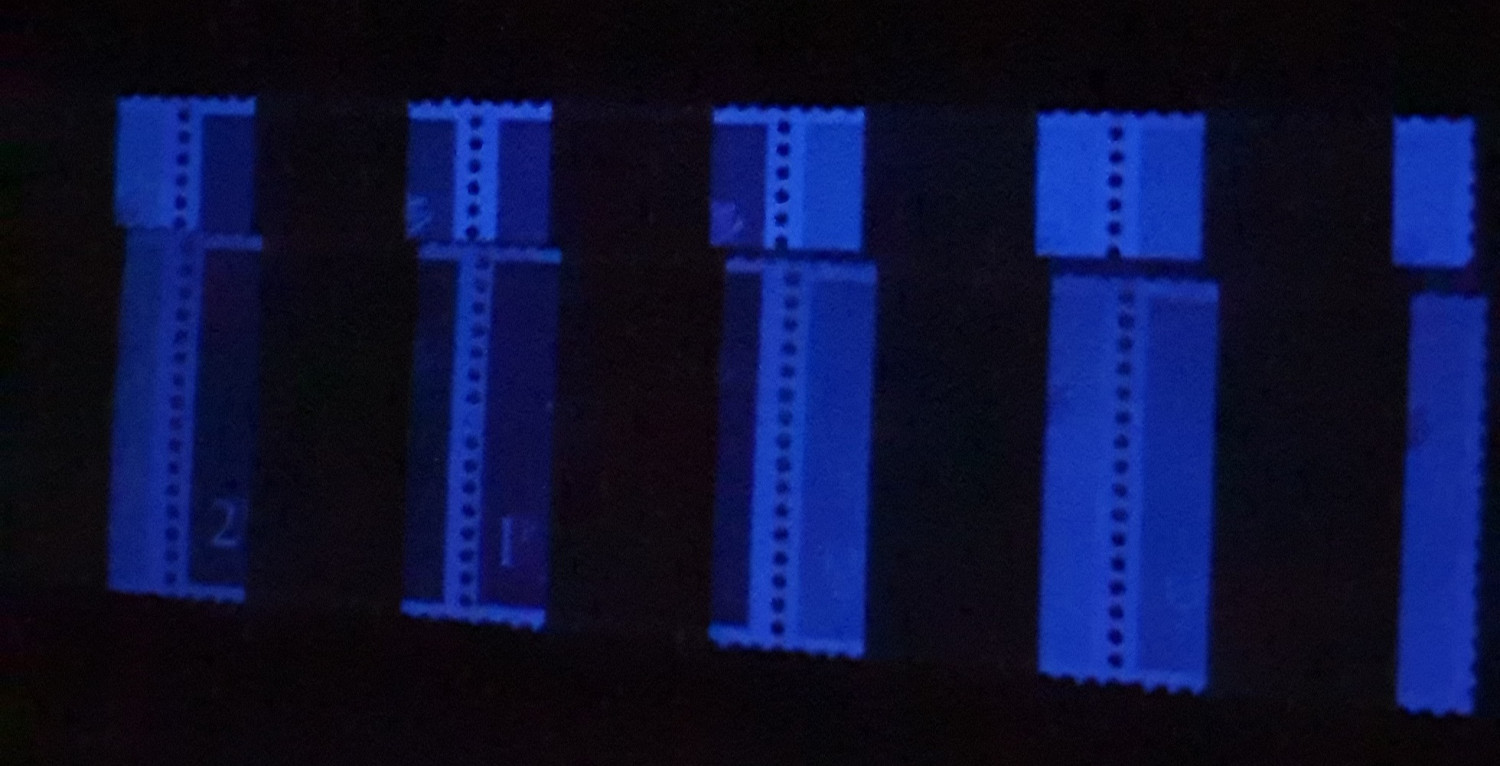 If the phosphor is mixed into the coating of the paper, it is phosphor-coated paper. The whole surface will light up after irradiation with short-wave uv-light.
Note: all pictures have the strips in the same order.