Who doesn't love the puzzle of a busy postcard?!?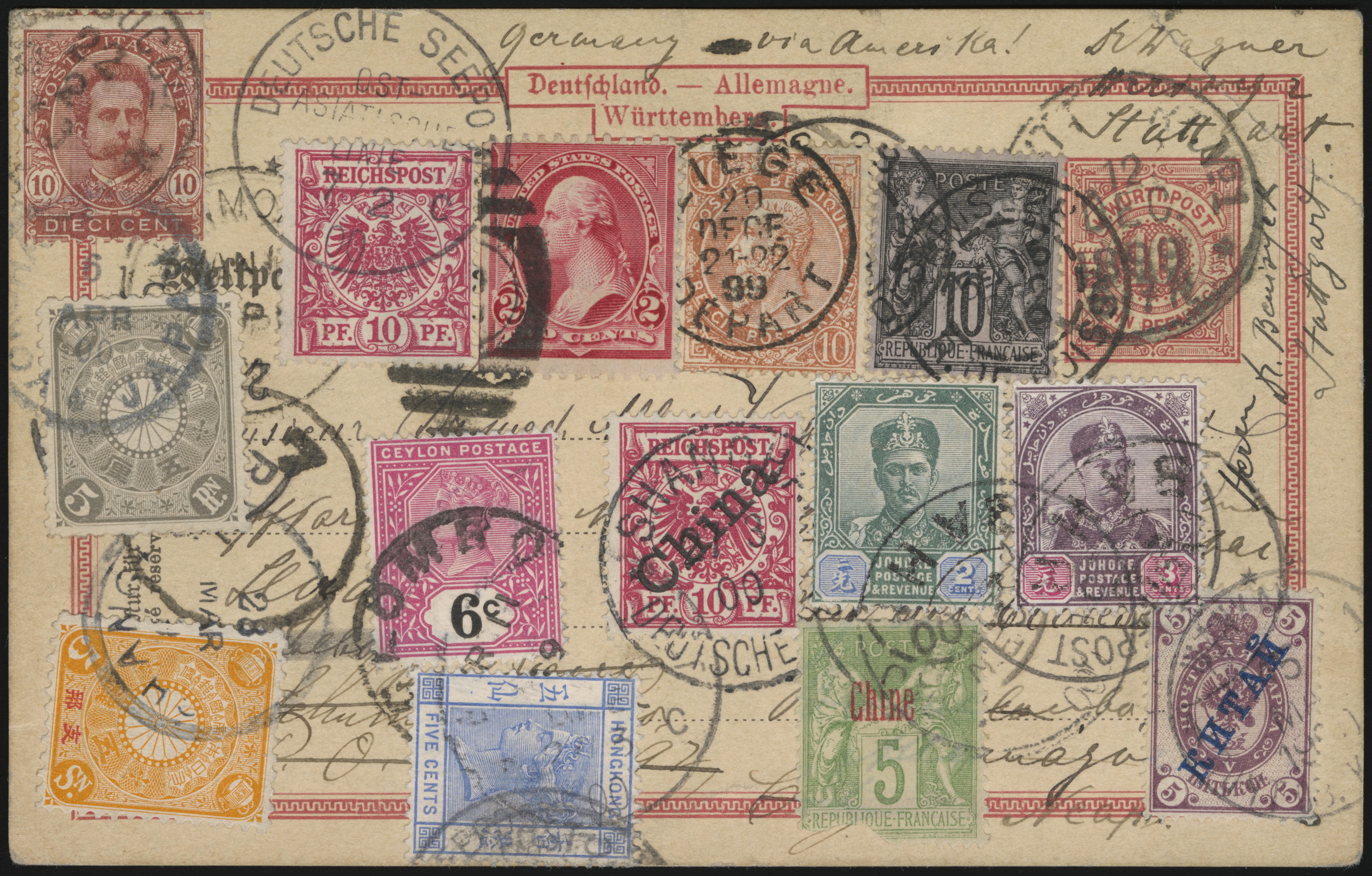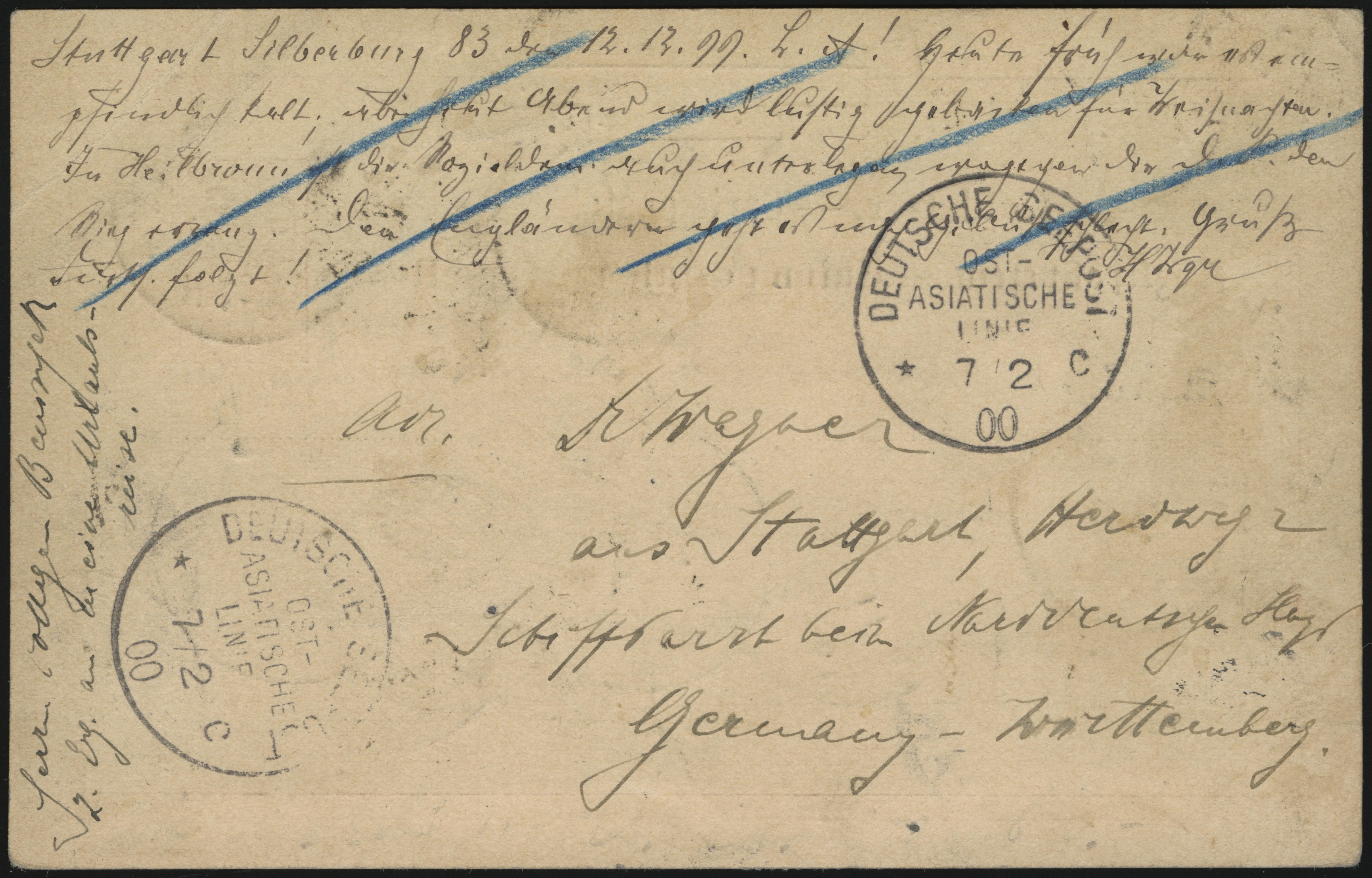 Click for hi-res versions
Here's what I know — this Württemberg postal stationery was cancelled 12 Dec 1899 at the Stuttgart No. 1 post office. It was addressed to a recipient in Stuttgart. Either the sender or recipient then took the card on an extensive trip, attaching favor-cancelled local postage at stops along the way. The text on the rear seems to indicate it was the recipient, who then mailed it back to the original sender, though I'm still trying to work that out for sure.
Anyone with knowledge of worldwide postage care to help with the non-German portions? Here's my current stab at the order.
1. Stuttgart, Germany; 12 Dec 99
2. Paris, France; 15? Dec 99
3. Liege, Belgium; 20 Dec 99
4. ??MO??, USA; ?? Jan 00
5. German Ost-Asiatische Linie (running from Europe to China); 7 Feb 00
6. ??UCC??, Italy; 22 Feb 00
7. Colombo, Ceylon; 11 Mar 00;
8. Straits Settlements/Johore Bahru; ??
9. Hong Kong (Ost-Asiatische Linie Cancel); 27 Mar 00
10. Shanghai German Post; 27 Mar 00
11. Shanghai Japanese Post; 28 Mar 00
12. French Post in China; ?? ??? 00
13. Yokohama, Japan; 6 Apr 00
14. Huanxan Russian Post; 5 May 00