Getting more and more material of French stamps in photogravure in that period it leads me to the preliminary conclusion that the French specialsits - Pierre MArion in his booklet - was WRONG.
His assumption that he could split up in the printings of the 20c Saint-Lo in two groups- cylinder made by the private industry and those made by the Printing house itself was not wrong, it was just that his kriteria were false:
- the change in position of the red registration bar from next to stamp 70 to stamp 10 has nothing to do with his assumption;
- there not just the red cylinders should be grouped differently but also the blue cylinders.
The 1967 Grenoble sheet has the bar next to 35 [turn the sheet 90 degrees anti-clock-wise]: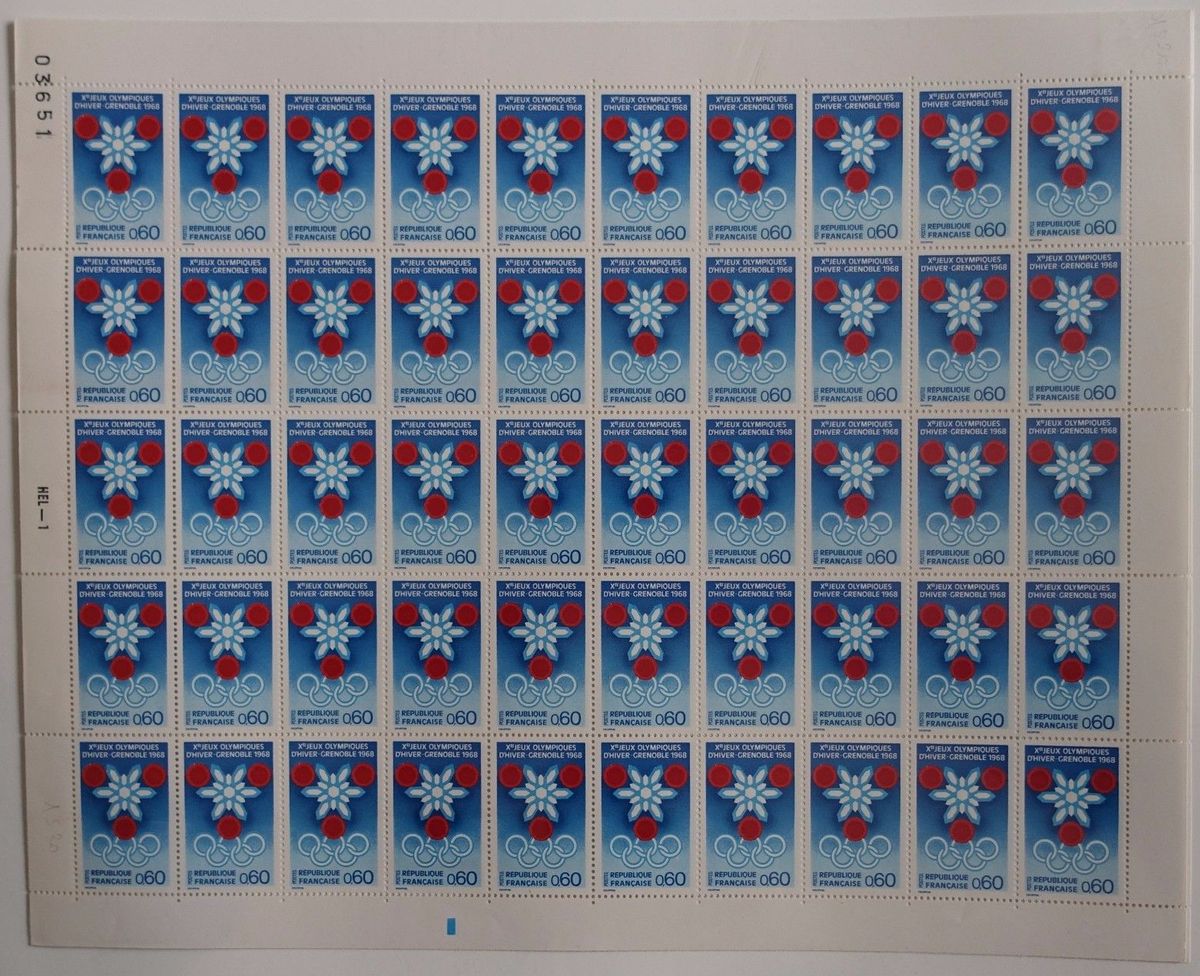 The 1969 Floralies sheet has the bar next to 5 [turn the sheet upside down]: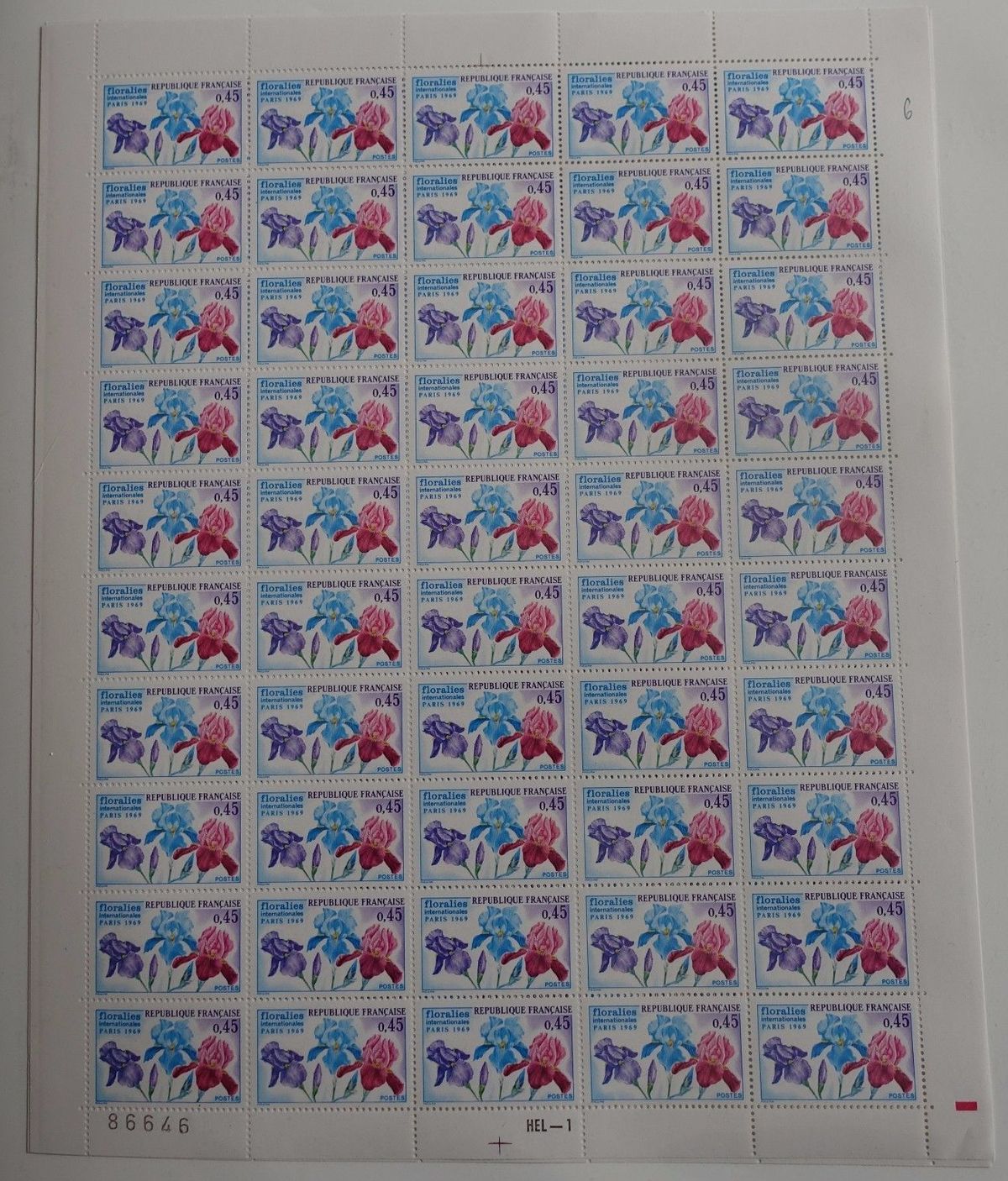 Both stamps issued BEFORE the move to Perigueux and WITHIN the "private industry" period .............
This would mean that ALL cylinders with a rhombic [losange] arrangement of the screen dots belong to the "private industry" and that ONLY in 1975 the first Perigueux made cylinders came into use ... That is, the red J and K
cylinders and the blue P,Q and R
cylinders.