An excellent question, Backroads, and as usual with the Indian States, there's no simple answer.
First, the UPU. This part
is
simple: no State was a signatory to the UPU. Part of the deal between the British and the Indian rulers was that they could remain in place, as long as they had no relations with any external power or body. (The British unseated the Maharaja of Indore - a major State in Central India - in 1903 ostensibly because he was mad (which he was) but in fact due to rumours he'd been in contact with the French and Germans.)
However
, from the 6 June 1950 until September 1951, Travancore-Cochin stamps were valid for postage to foreign destinations. Examples (even philatelic ones) seem to be very scarce. Mail from other States did occasionally slip through, like this from Jind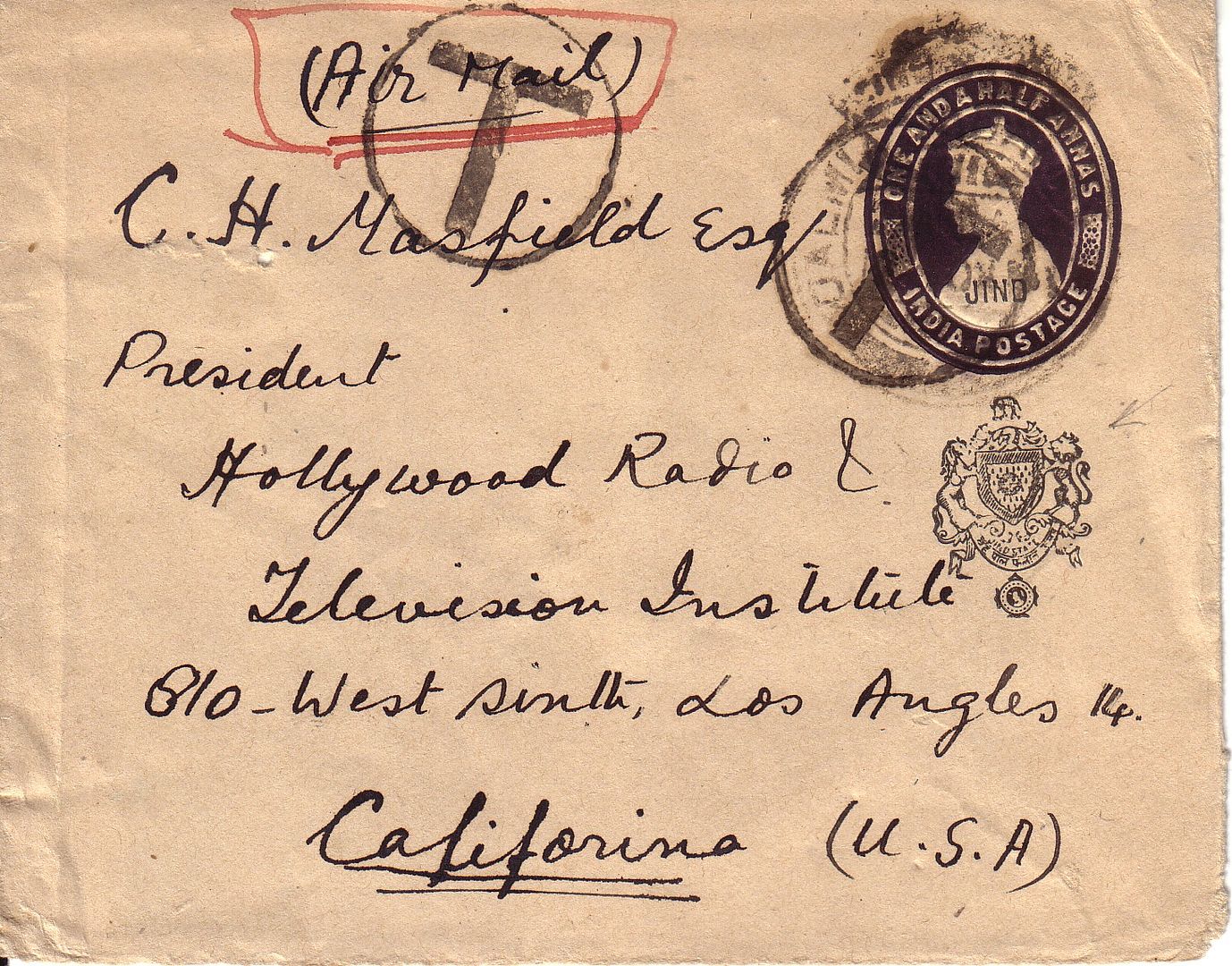 but it was never legal or authorised.
The six Convention States concluded an agreement with the British in 1885, under which the British supplied Indian stamps (and postal stationery) to be overprinted with the State's name. The State could continue to run its postal system, within its own borders, and the stamps would be accepted for mail throughout India. The States had to keep to the British Indian postage rates (which were usually higher than in the non-Convention States.) I've shown examples above.
Generally, the stamps of the non-Convention States were only valid within their own borders. Mail from the States to British India either had to be franked with British Indian stamps, or had to have both State and British Indian stamps. This cover was sent from Jhalawar State to the neighbouring (Convention) State of Gwalior: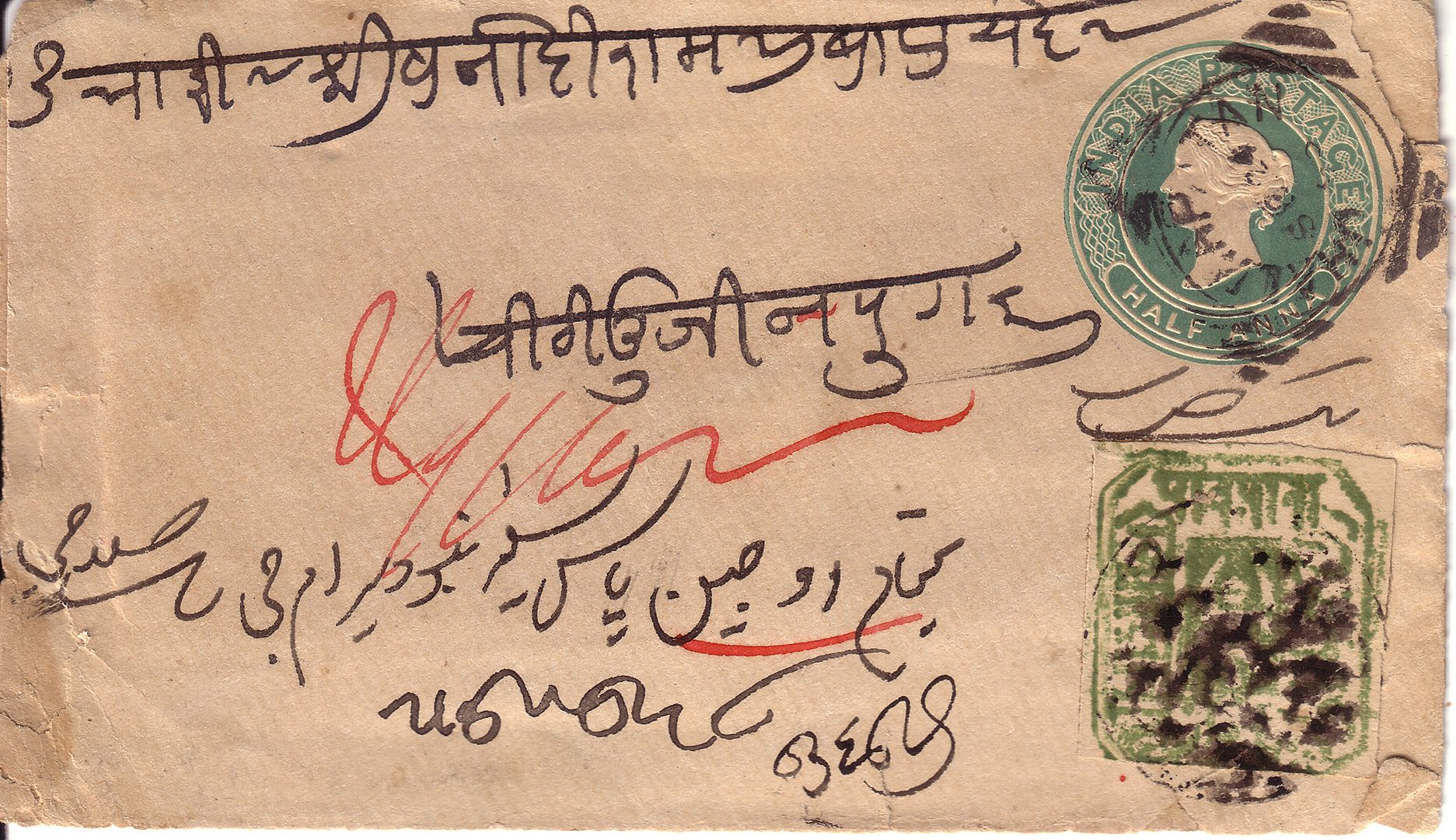 It has a Jhalawar stamp (SG 2) on the British Indian ½ Anna postal stationery envelope. This could cut two ways: mail from outside a State, addressed to a place where there was no British Indian post office, could be carried by the State system, and was sometimes charged. This card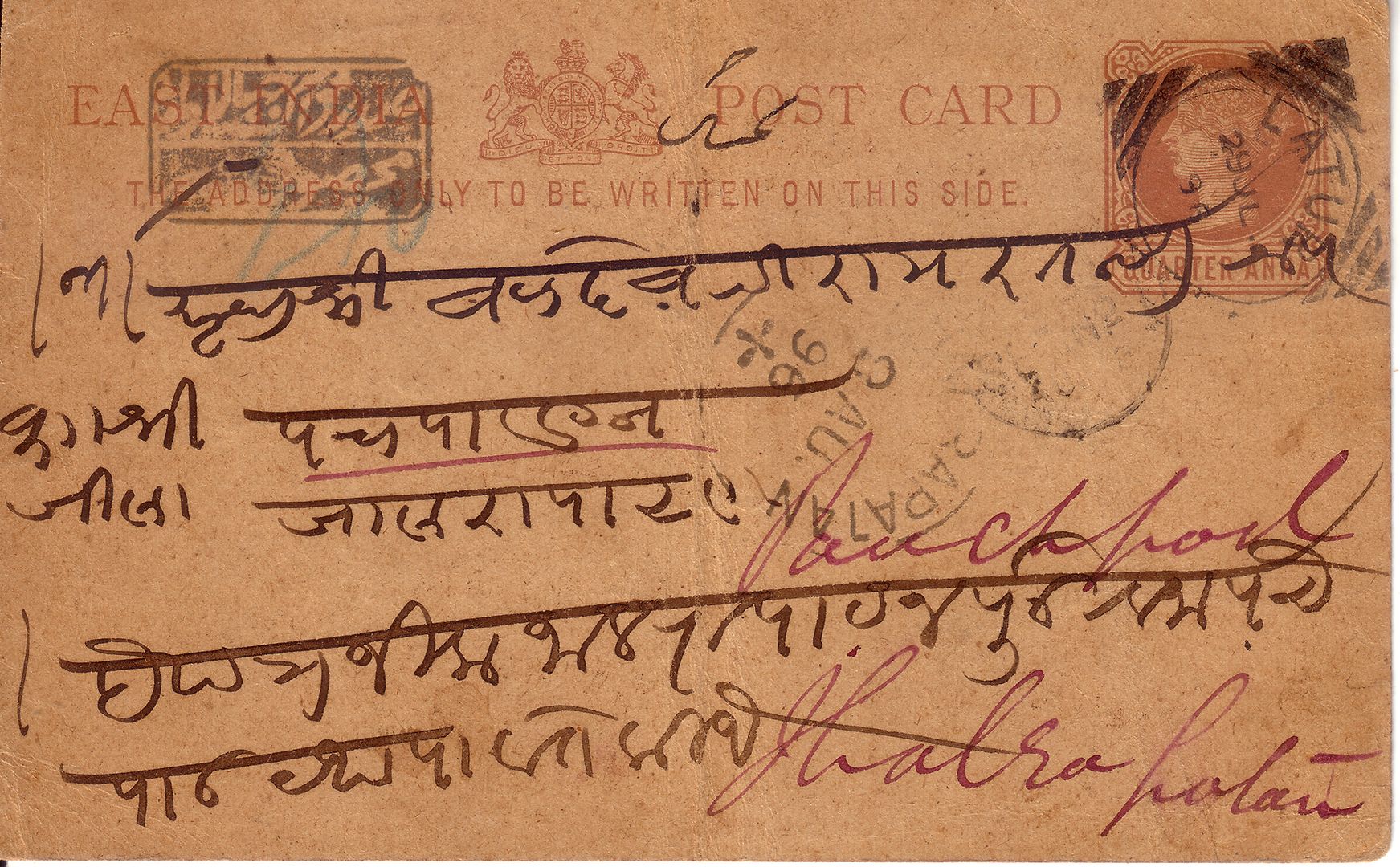 was sent from a town in Hyderabad State to a town in Jhalawar State which didn't have a British Indian PO. The card was carried to the State capital, Jhalrapatan, and was then carried on by the Jhalawar system, and the small black Jhalawar Postage Due cachet was applied in the top left corner.
Finally, two exceptions. Cochin and Travancore States in the southwestern tip of India had an agreement to exchange mails with each other, which the British allowed. Hyderabad, the largest State, was allowed to send its government mail anywhere in India, without using Indian stamps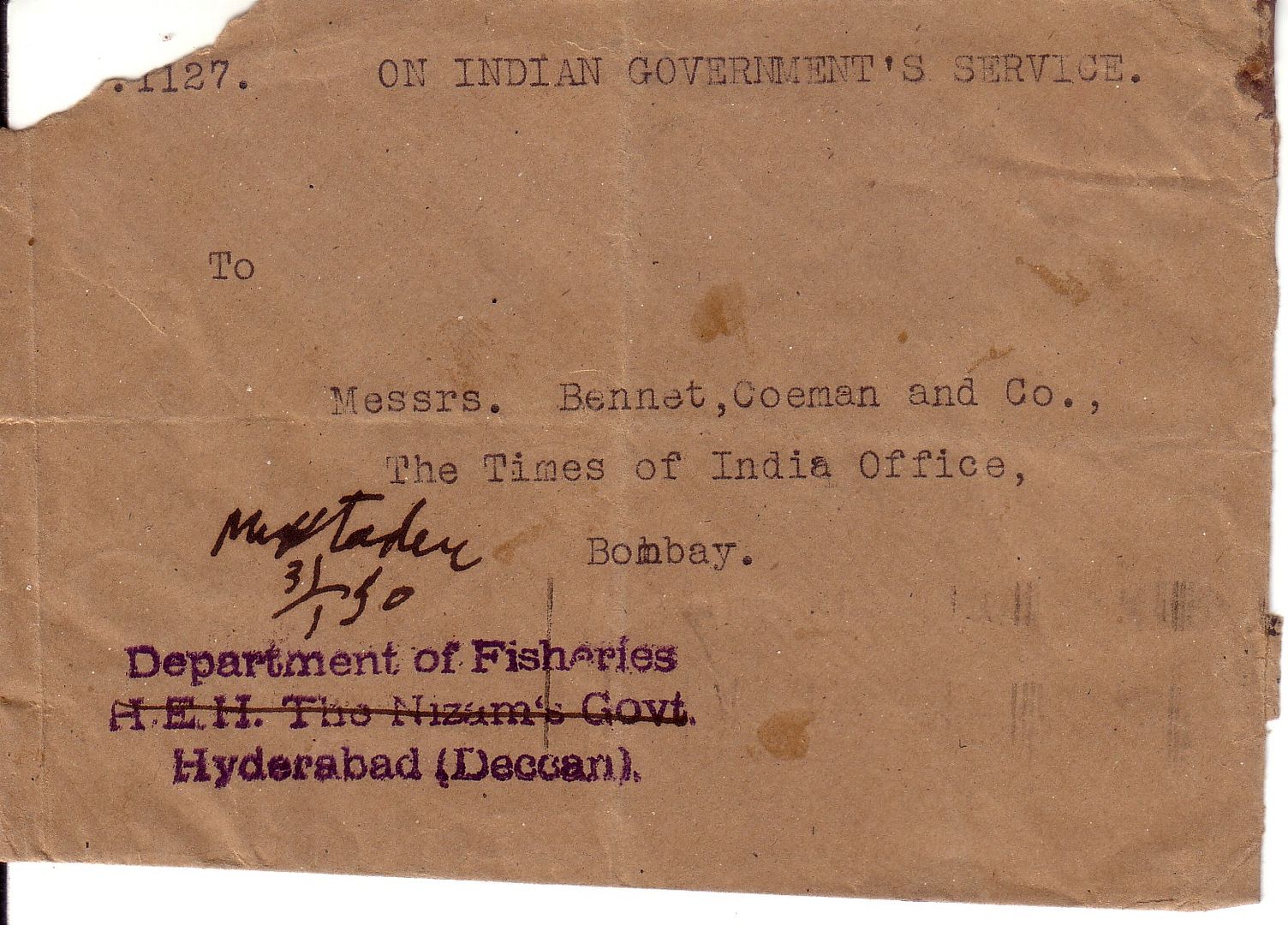 and also to use its own official stamps to send mail from anywhere in India back to Hyderabad. (I don't have an example of this to show.)
Sorry for that very long-winded explanation, Backroads, but it
does
show why the Indian States can be so much exasperating fun