You specifically mentioned stock certificates, so I'll leave bond certificates for another time.
Here are a few of my nicer ones.
American Express Co. showing the geometric star cancel frequently misattributed as a postal cancel, certificate signed by Henry Wells and William Fargo of Wells Fargo fame.
Early stock certificate with R36a (CV $500).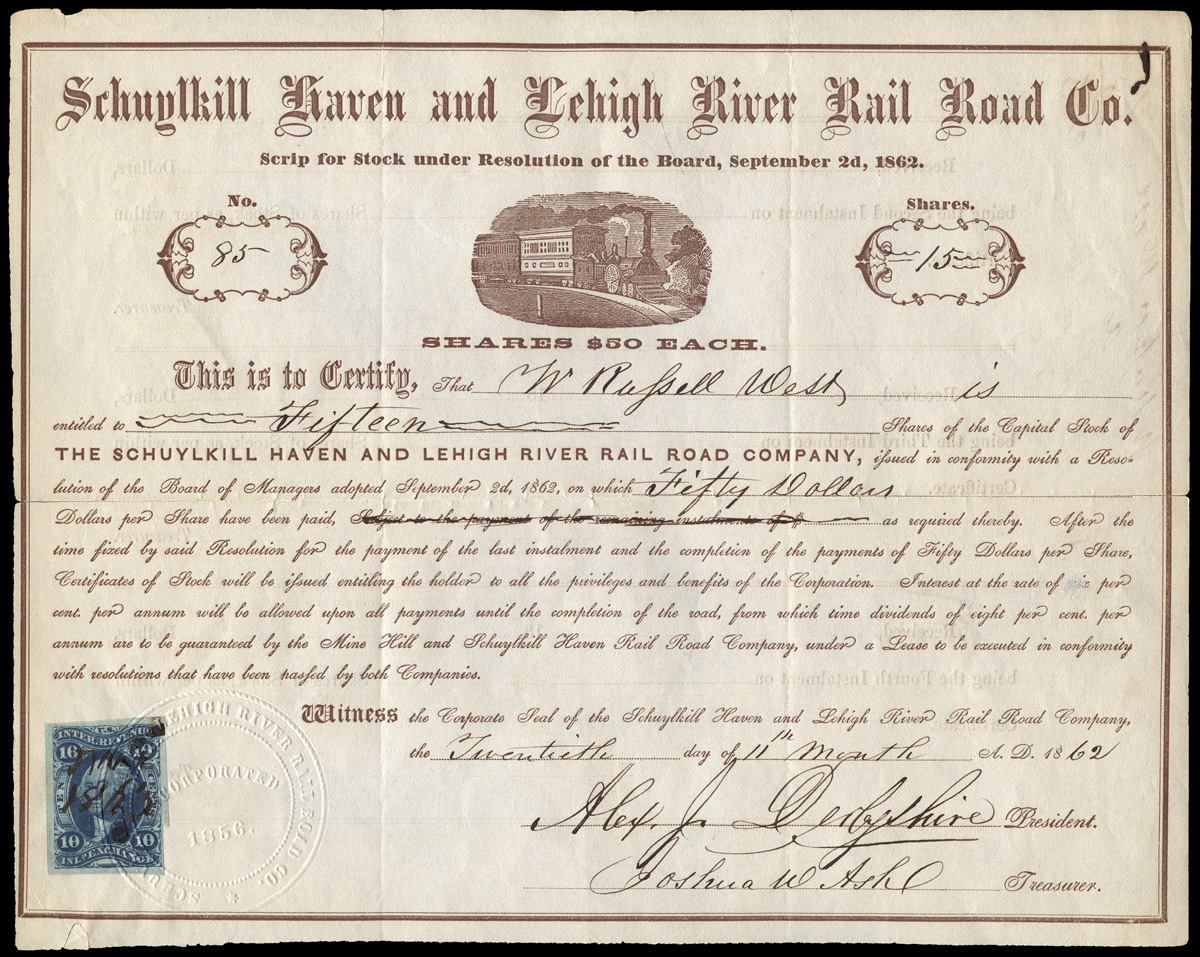 Attractive vignettes.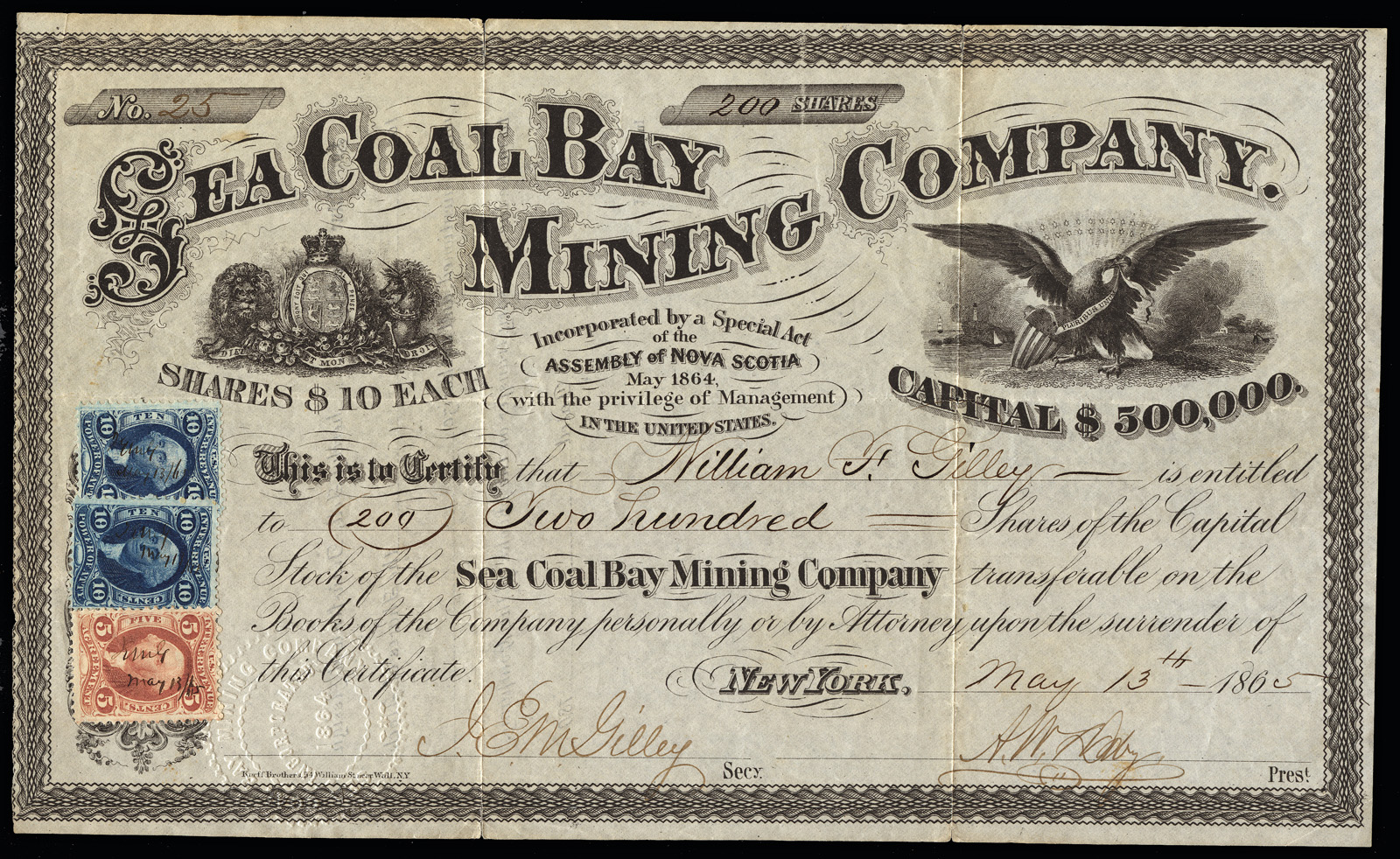 Red and green is always a great color combo.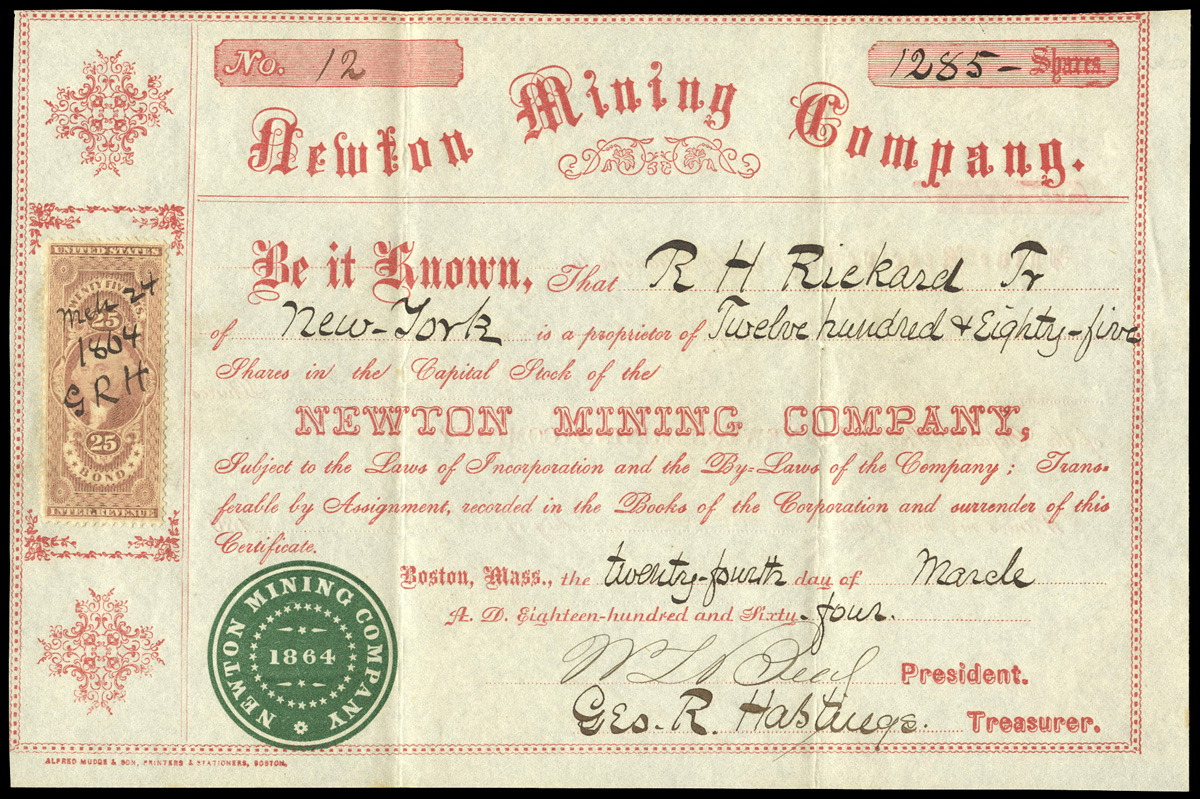 Very scare 25-cent Warehouse Receipt part perforate (R50b, CV = $1,100).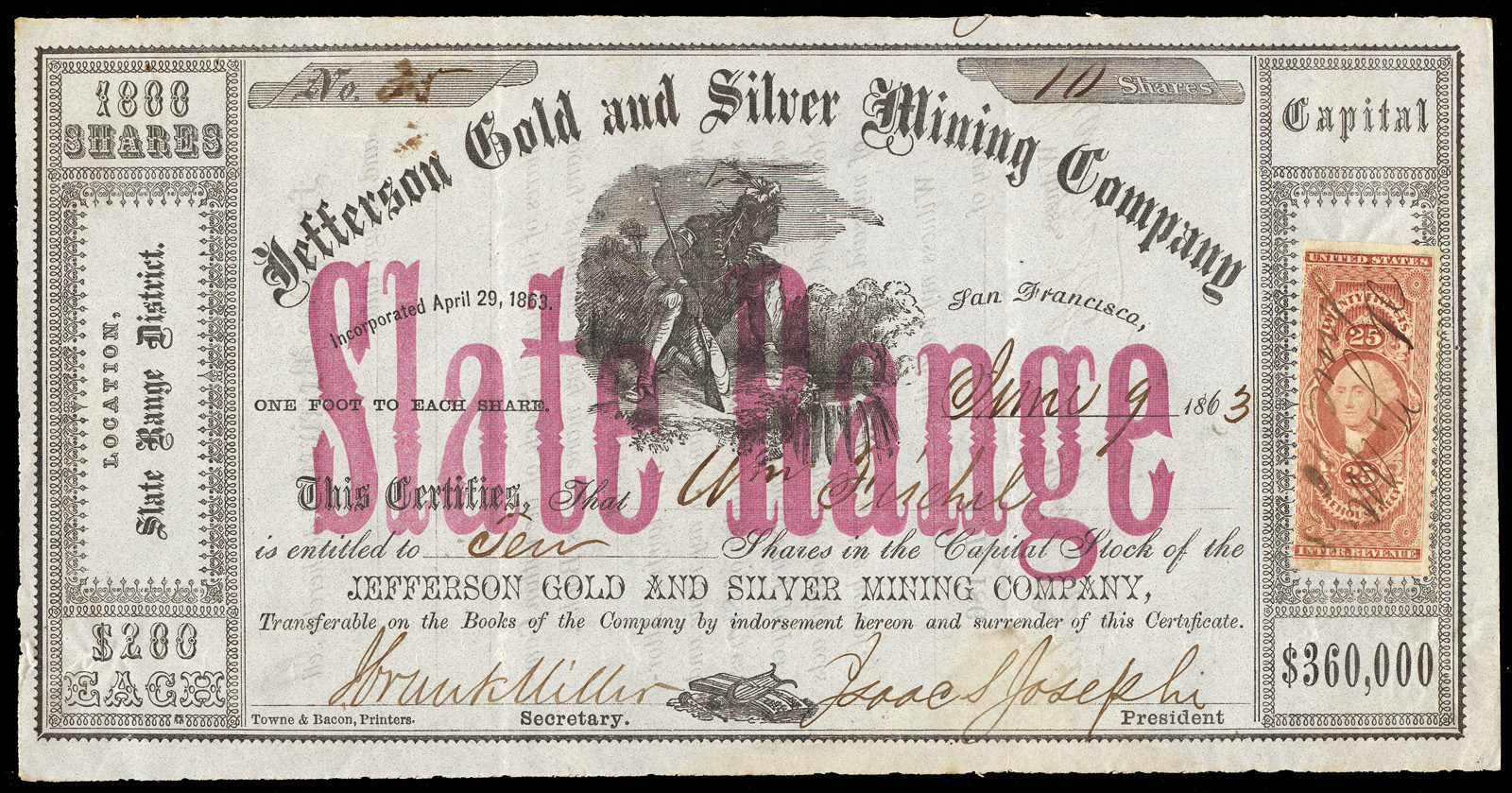 Very unusual, a completely holographic (handwritten) stock certificate.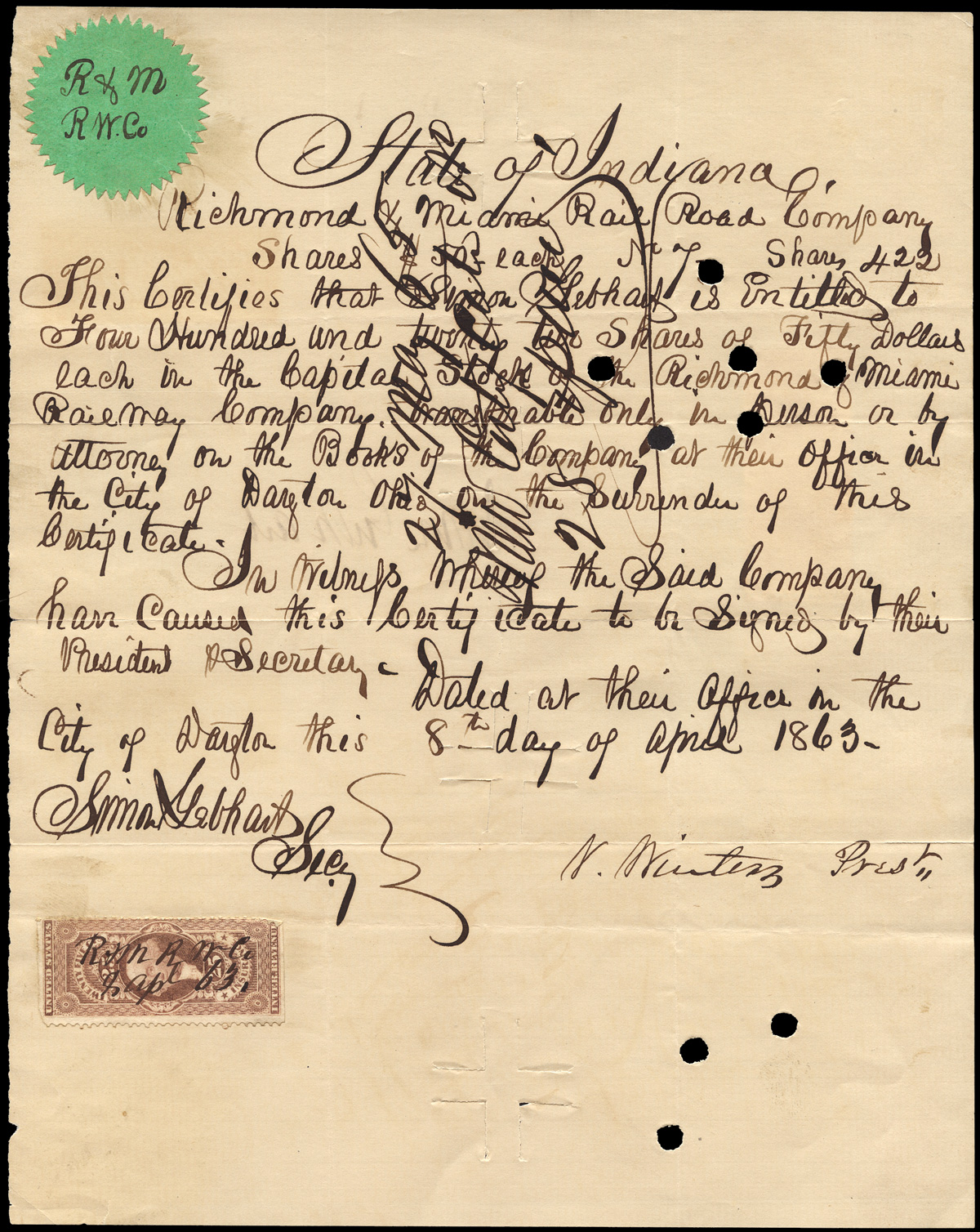 Some others: