So my grandson is enamoured with trains and I came across this awesome set of printers proof pages. I am only showing the 1 value but there are I think 5-6 in this set. As cool as they are I figured it would be great to show the stages of a 4 color printing process. Each value of the set has seperate yellow Black and magenta sheets which normally wouldn't be done in the actual printing. Depending on the ability of the printing press as in how many actual color stations it has would make the process either continuous or 1 stage at a time. Assume for this example we are dealing with a single stage unit only allowing 1 color to be printed at a time.
First step would be the blue or cyan color - Each sheet needed for the production run would be printed with the blue color only.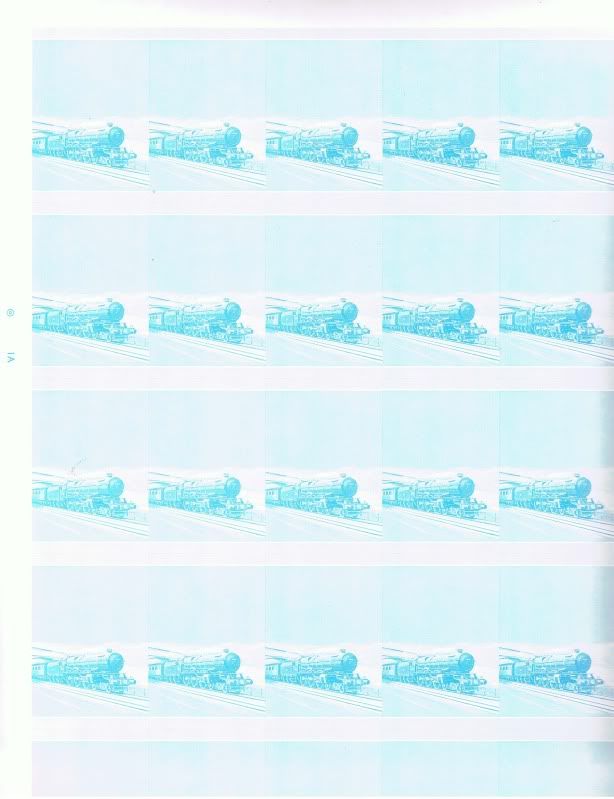 The next step would be to clean out the blue completely from the press and replace with the red or magenta.Then take all the printed blue sheets back to the front of the press and run all through again to end up with a 2 color page with the blends of blue and reds.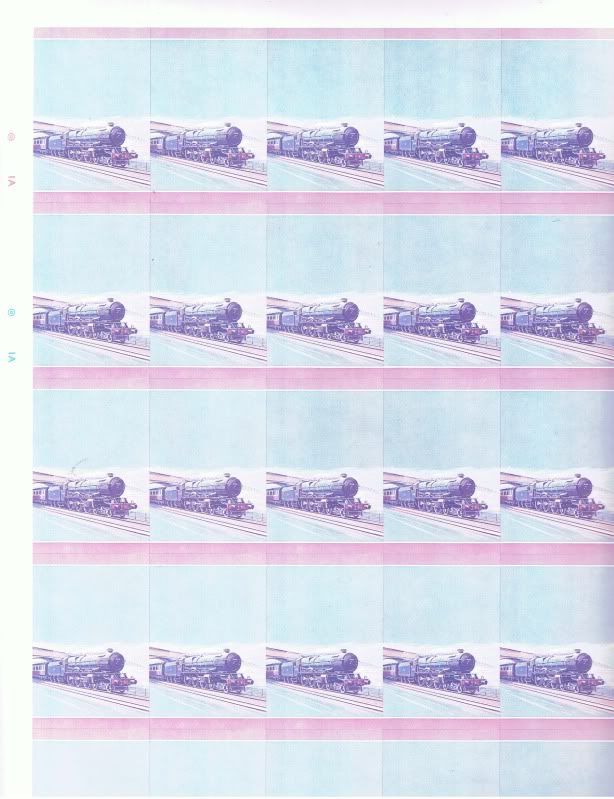 Note how the colors blend to form shades! Again a complete clean out of the red and replace with yellow and all sheets take their 3rd trip through the press adding the yellow color to the mix.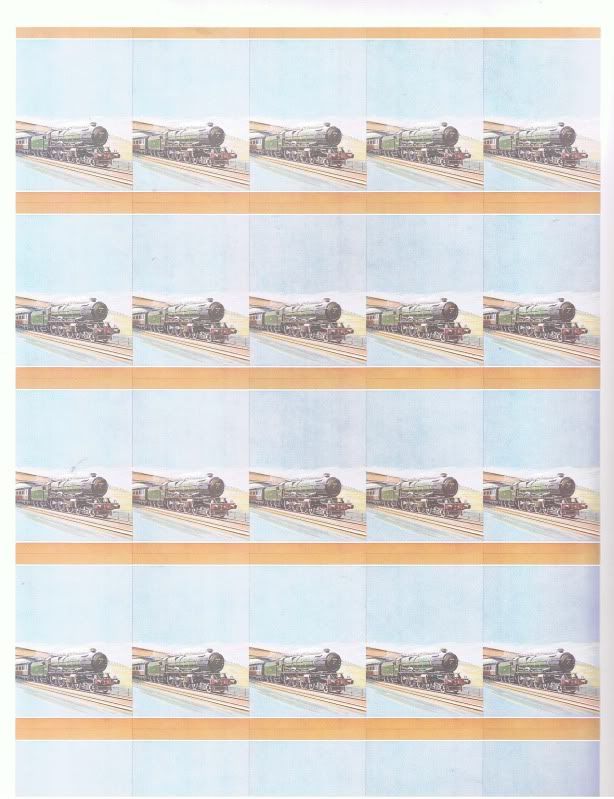 3rd color now complete and image is starting to look somewhat lifelike. Now the final stage of adding Black. This always amazed me when I was a printer just how much the black could complete a detailed image .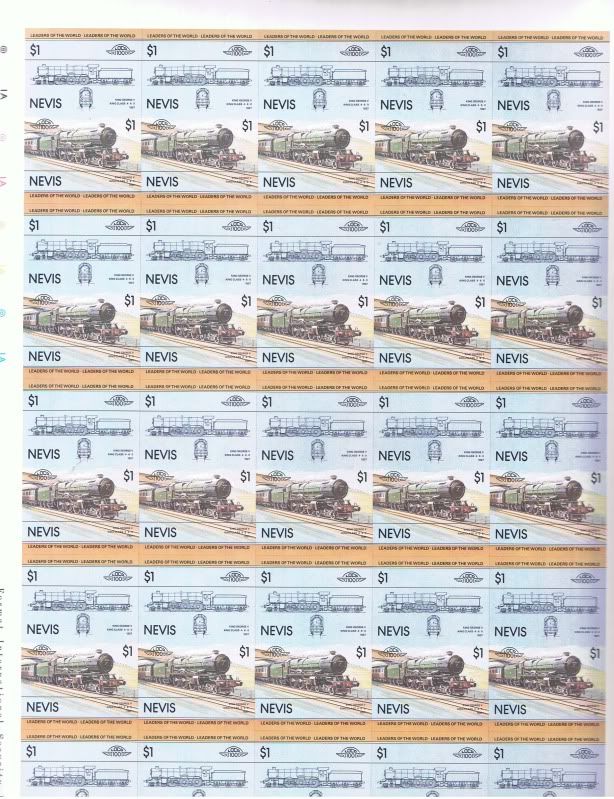 Voila 4 simple basic colors to create what looks like 1000's of colors and shades. This same process is what makes just about every printed picture in every magazine and newspaper worldwide. There is sometimes the addition of a 5th complex color or things such as gold and silver are done seperately. Also with a high quality multistage 4 unit press this complete process is done in super high speed in fractions of a second.
Below are the proof sheets of each of the other colors (red yellow and black that were printed over the blue. Hope this helps at least 1 person to understand the general process that goes into printing a stamp.