From the website
HelenaHistory.org
"1890 illustration of the Merchants National Bank building."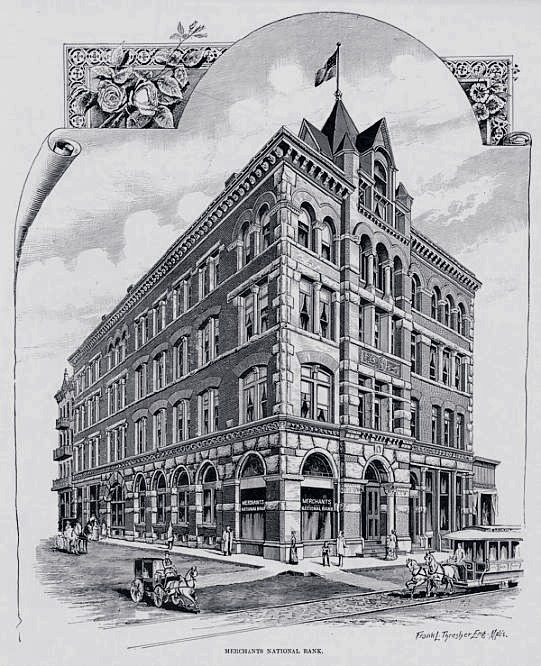 "In November 1865, L H. Hershfield opened a private bank in Last Chance Gulch, supplementing his bank in Virginia City. Two years later his brother, Aaron, became associated with him, and the L. H. Hershfield and Bro. banking house operated as one of the leading financial firms in the territory until June 10,1882 when it obtained a charter as the Merchants National Bank of Helena. This bank was located at 52 South Main which in later years, and until April, 1958, was occupied by The Independent Record newswpaper.
In 1890 the Merchants National constructed this six-story bank building on the NW corner of Main and Edwards, where Helena's second (1872) Masonic Temple once stood. Eight years later, after the Merchants had suspended business operations, they sold the building to the newly-organized Union Bank and Trust Company. The Union Bank maintained its quarters there for 61 years, moving to a new building at the SW corner of Lawrence and Last Chance Gulch in July, 1959.
Montana Power offices then moved into the main floor of the Merchants National building, and the upper floors were leased as office space. The handsome structure was demolished in the 1970s, during Urban Renewal."