3 weeks and no posts !
Below and in the next few posts are some items I managed to procure during my recent UK trip....some of them at amazing prices due to the lack of knowledge of the Dealer/seller.
My gain.
Today I was having my first look at some of my purchases since I got back [yes,I've been that busy] and I have discovered an unusual and unlisted variety
Whilst in Stafford at the big Fair [Bourse] I purchased this item:
I already had the numbered sheet in my collection but noticed that there was a small dry print of the lettering and the letters 'g' and 'e' of 'Orange' were affected. It was in a sealed glassine on a stockcard and did not open it at the show as I felt no need to, it being very cheap.
Only today I opened it and discovered that the sheet is NOT numbered and has a pre-show cancel on the reverse where the printed number should be !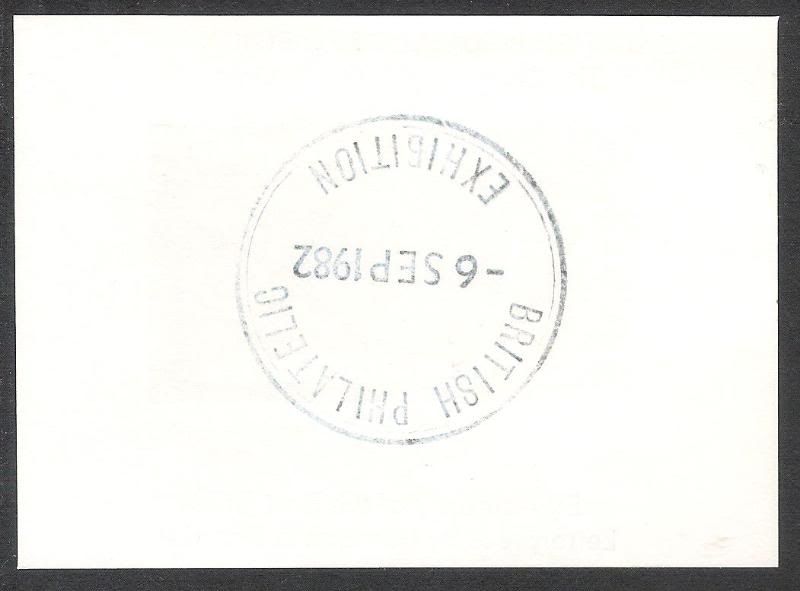 The Exhibition ran from October 6-10 1982, fully one month AFTER the cancel on the reverse of the sheet !
A quick look in the latest catalogue [May 2010] told me that no such sheet should exist......and I have now written to the author to let him know.
It has made for an interesting afternoon.
Londonbus1.....more shortly